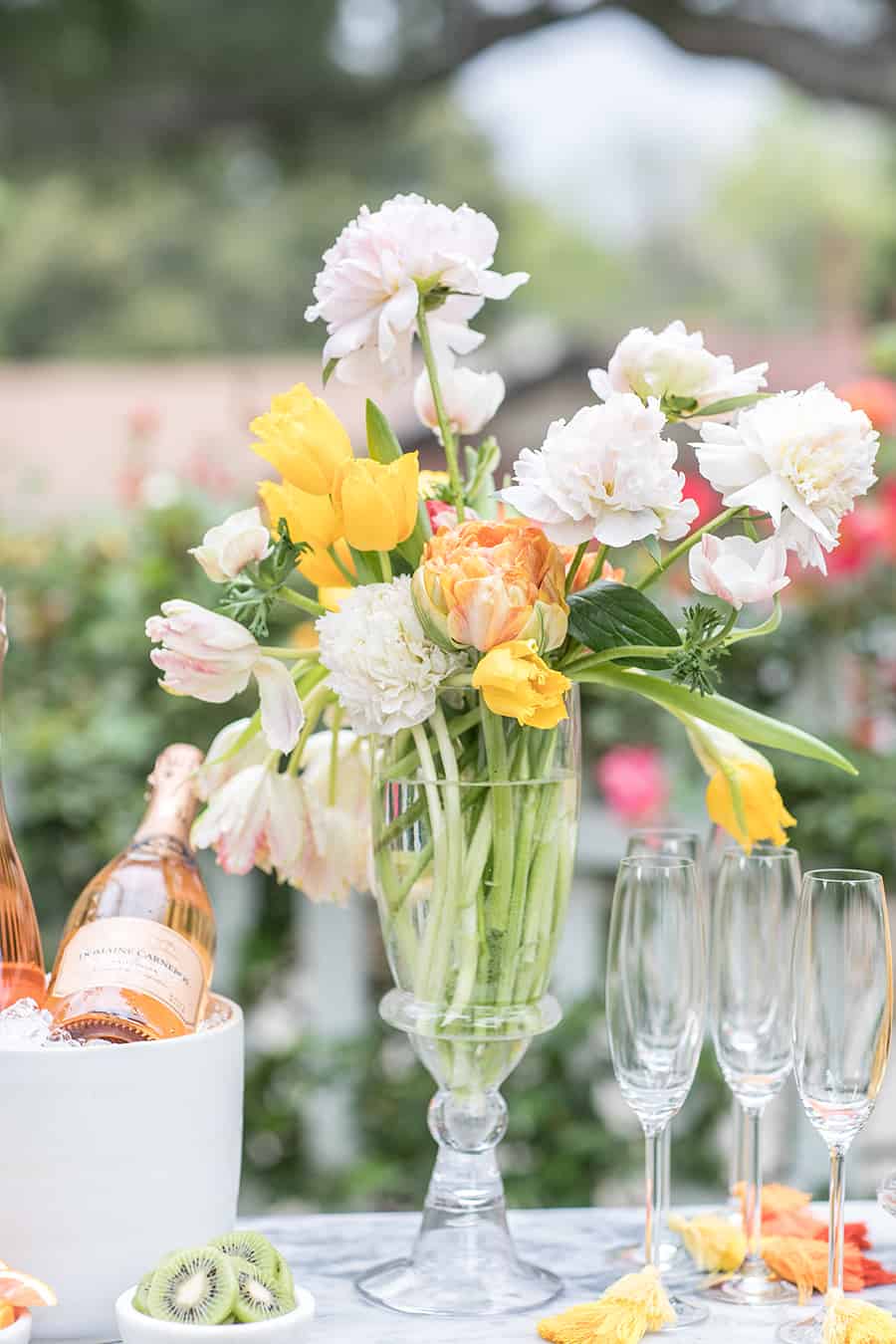 I love the idea of a college graduation bubbly bar! Champagne is a novelty and always enjoyed at the most prestigious celebrations! It's the perfect way to toast a proud college grad who is about to venture into a new adventurous chapter in life!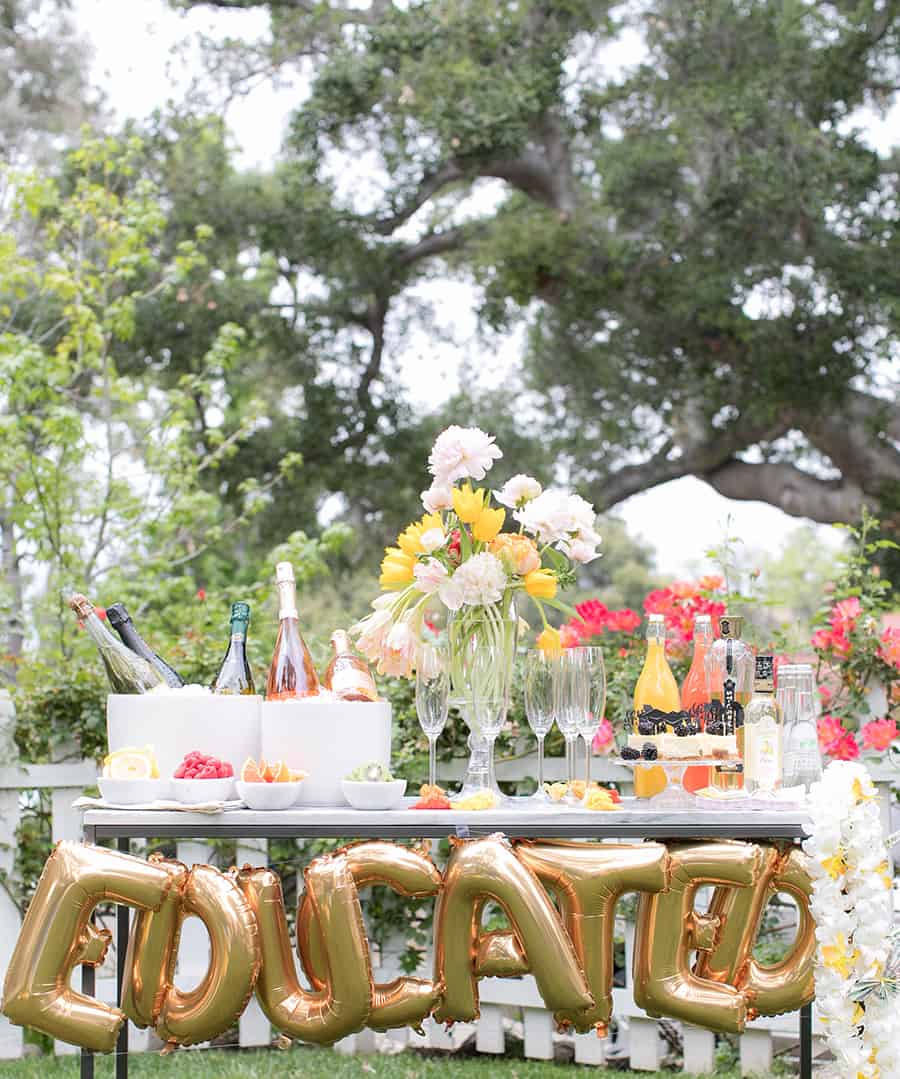 In front of our bubbly bar we used mini-balloons to spell out "education." I thought this was a funny way to lighten the mood at the bar and keep it from being too serious! You can find the balloons here. I kept it classy and didn't include the AF though!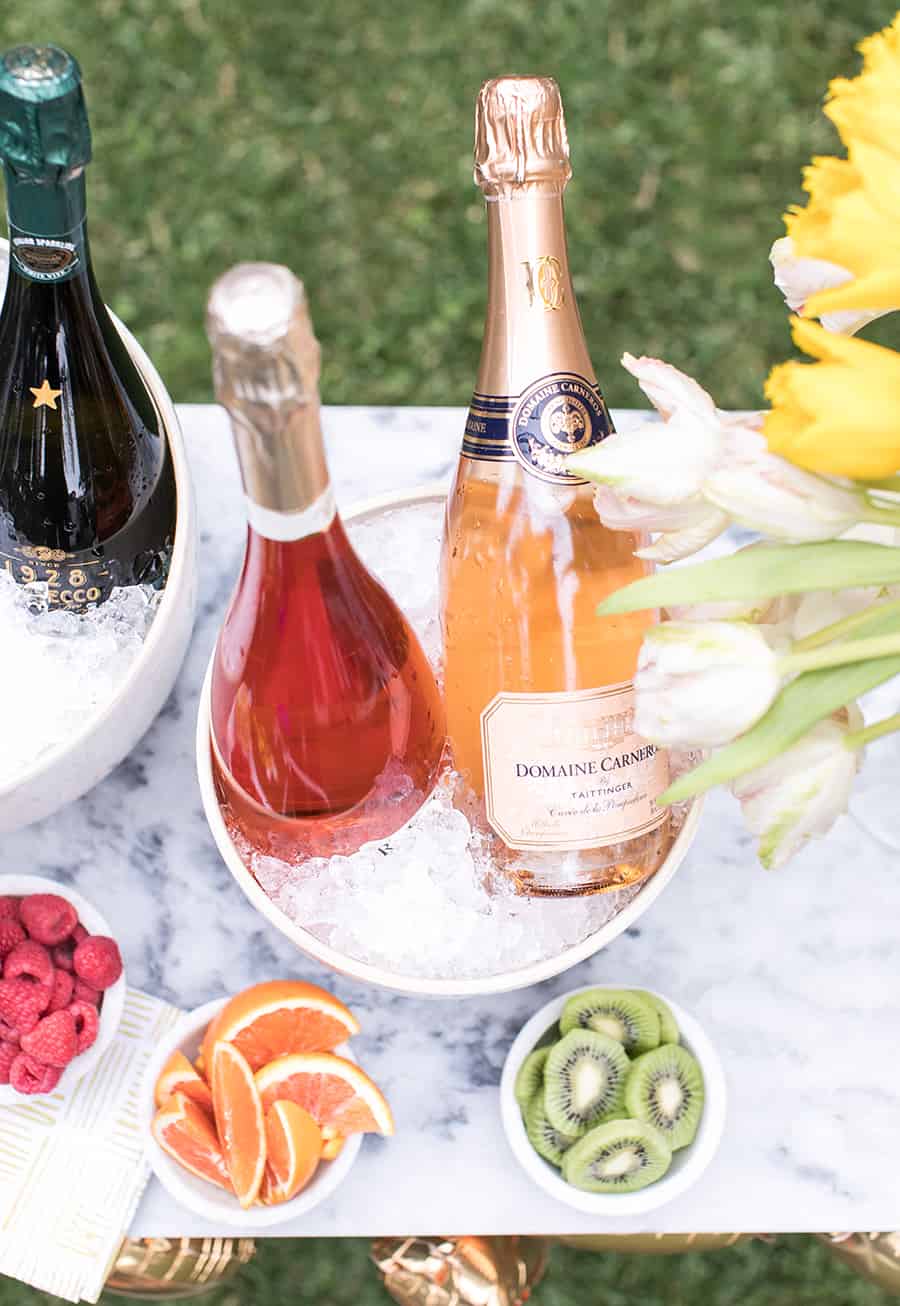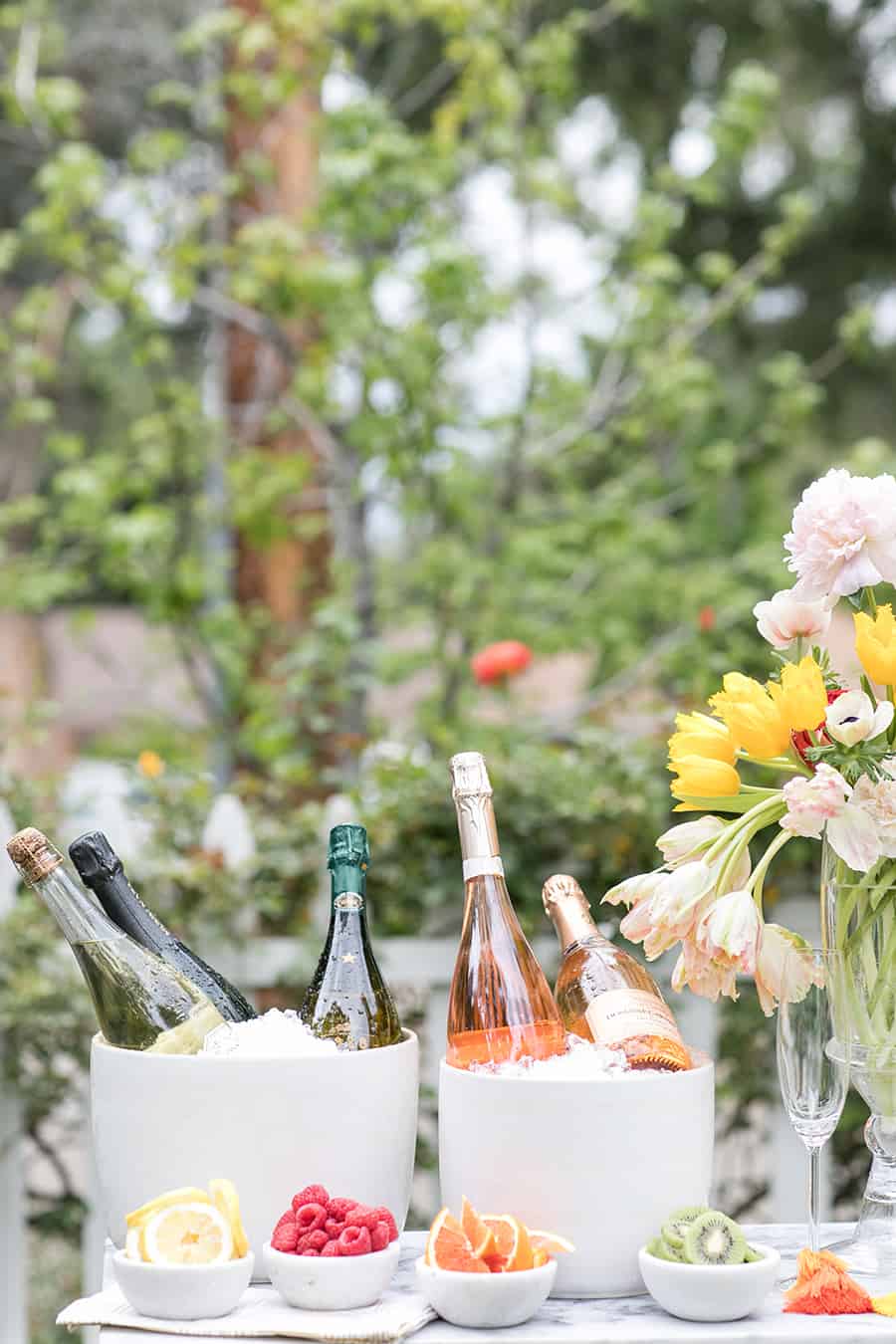 When creating a Champagne bar, have at least 5 varieties of Champagne. It's fine to do a few sparkling wines or rosés too. It's really all about the bubbles!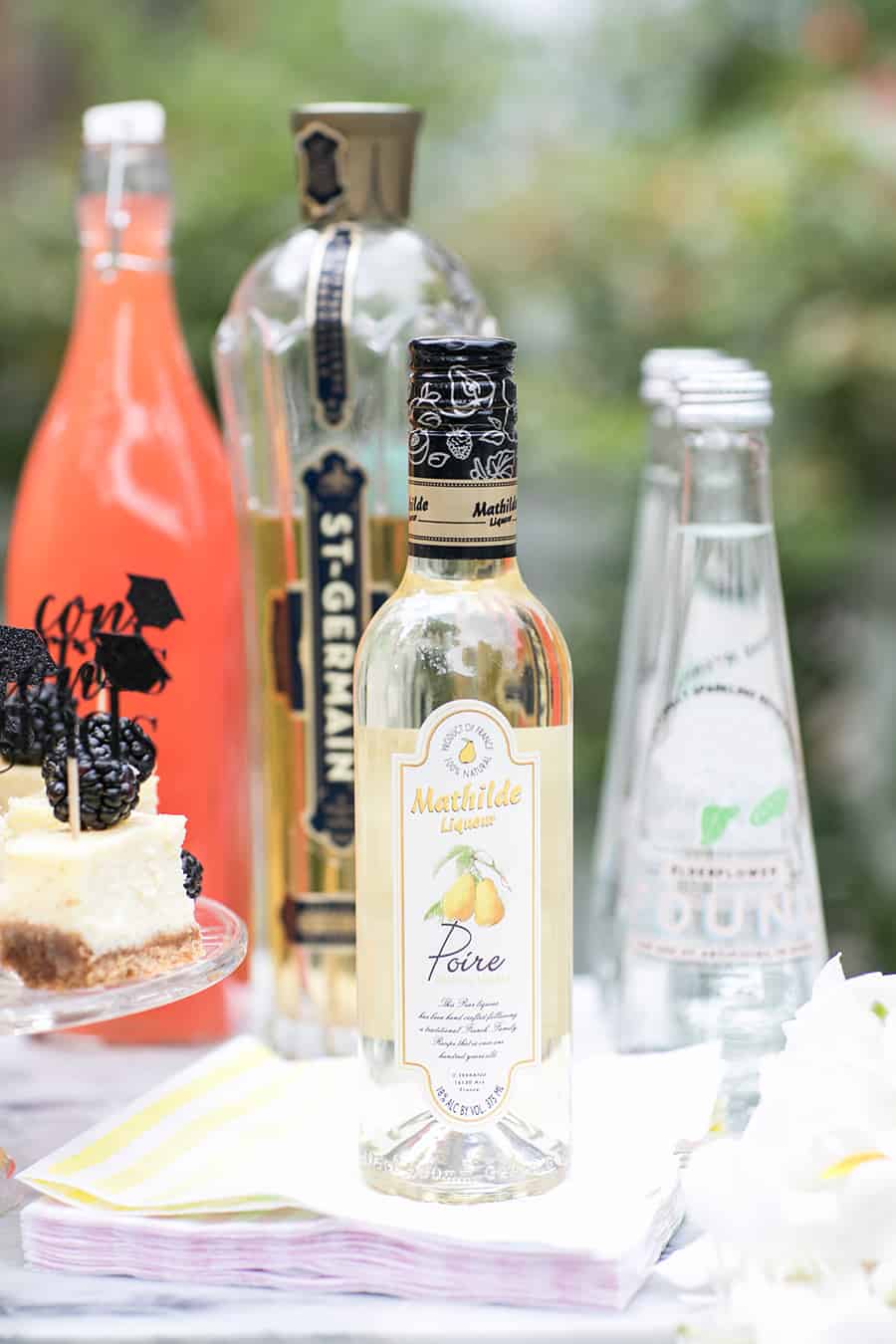 Have a few liqueurs to add to the champagne or sparkling wine. Pear liquor, elderflower and Chambord are always good options to kick it up a bit!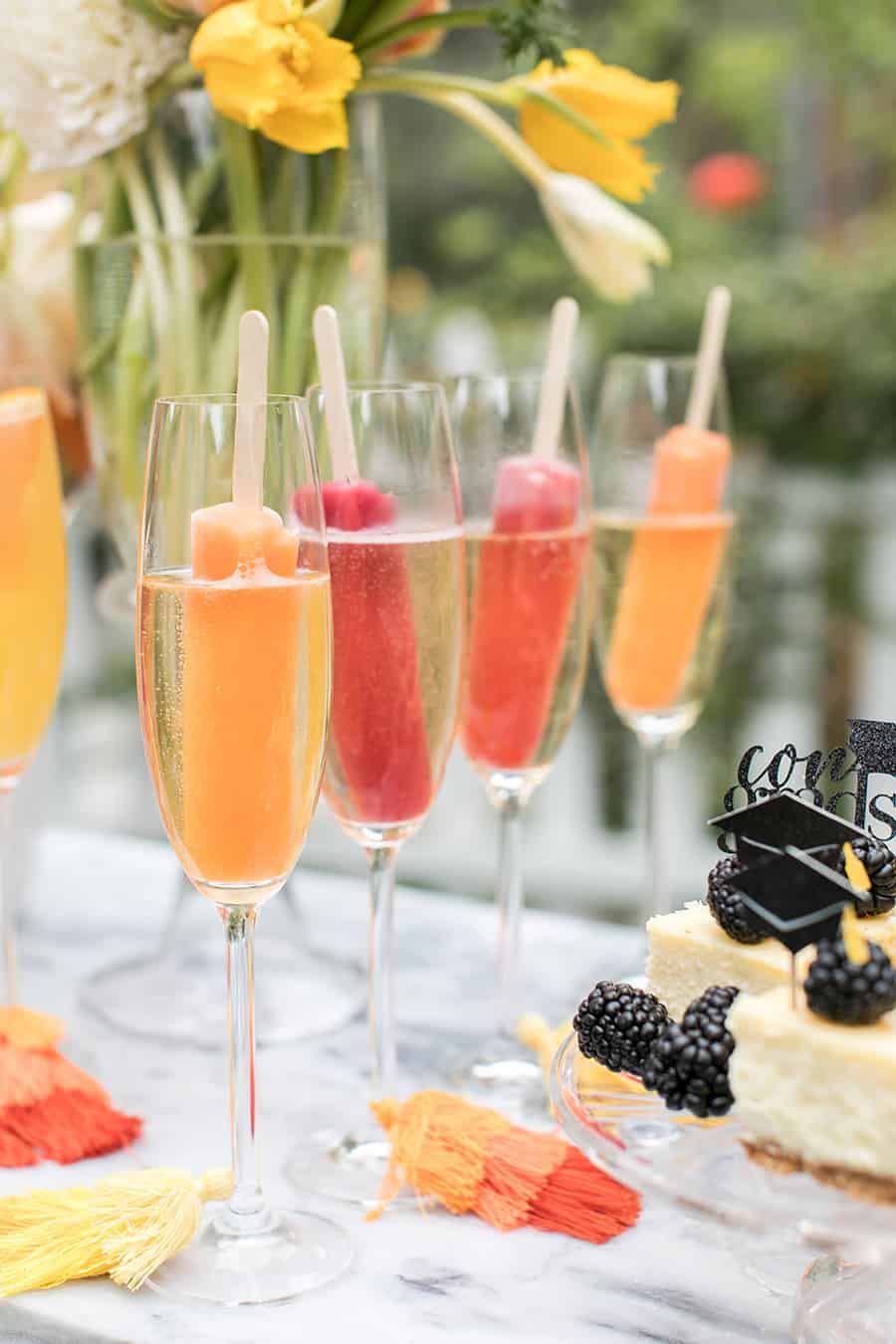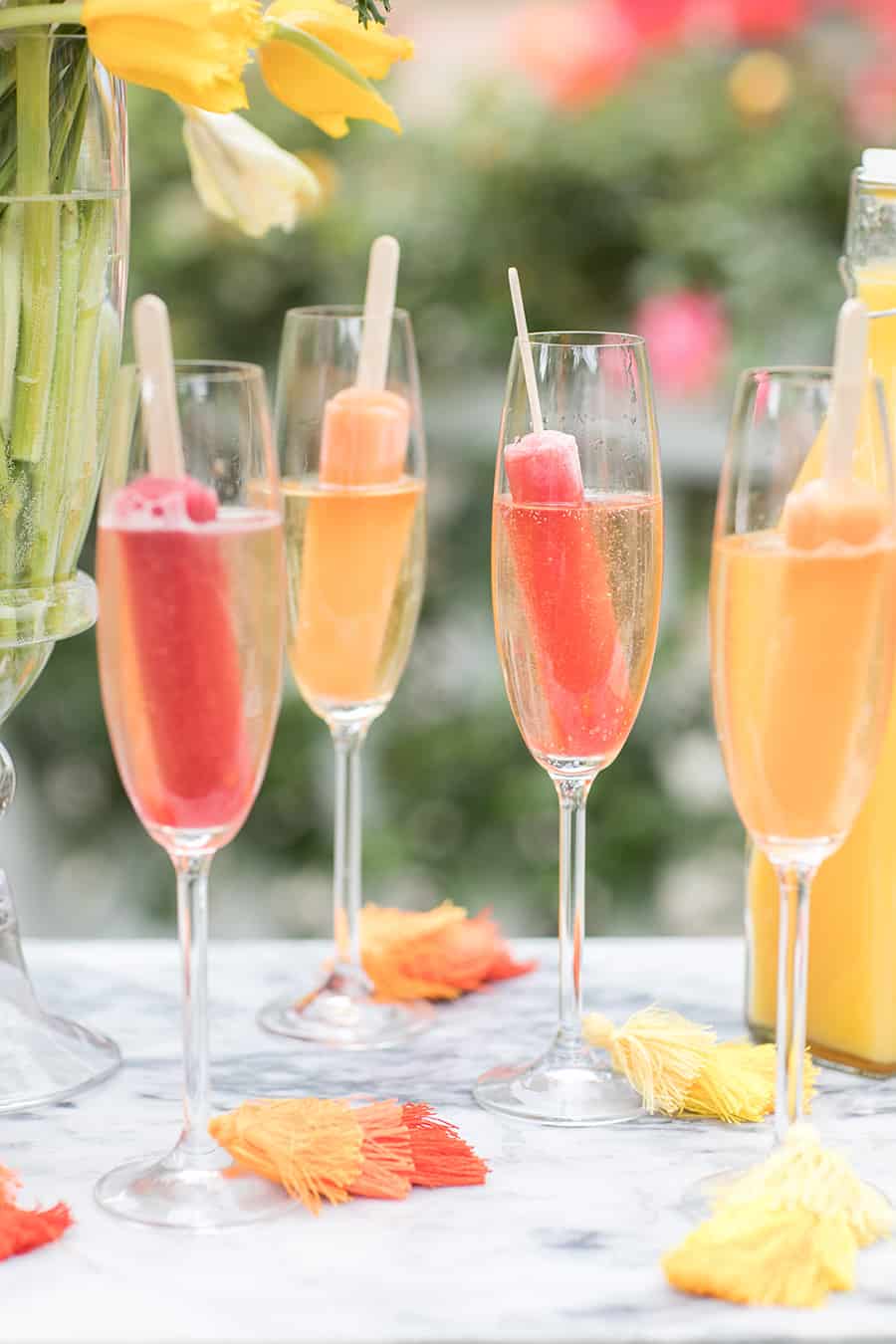 For a fun detail, you can serve all-natural, fruit juice popsicles to put into the Champagne! It's actually a really fun idea for a younger generation!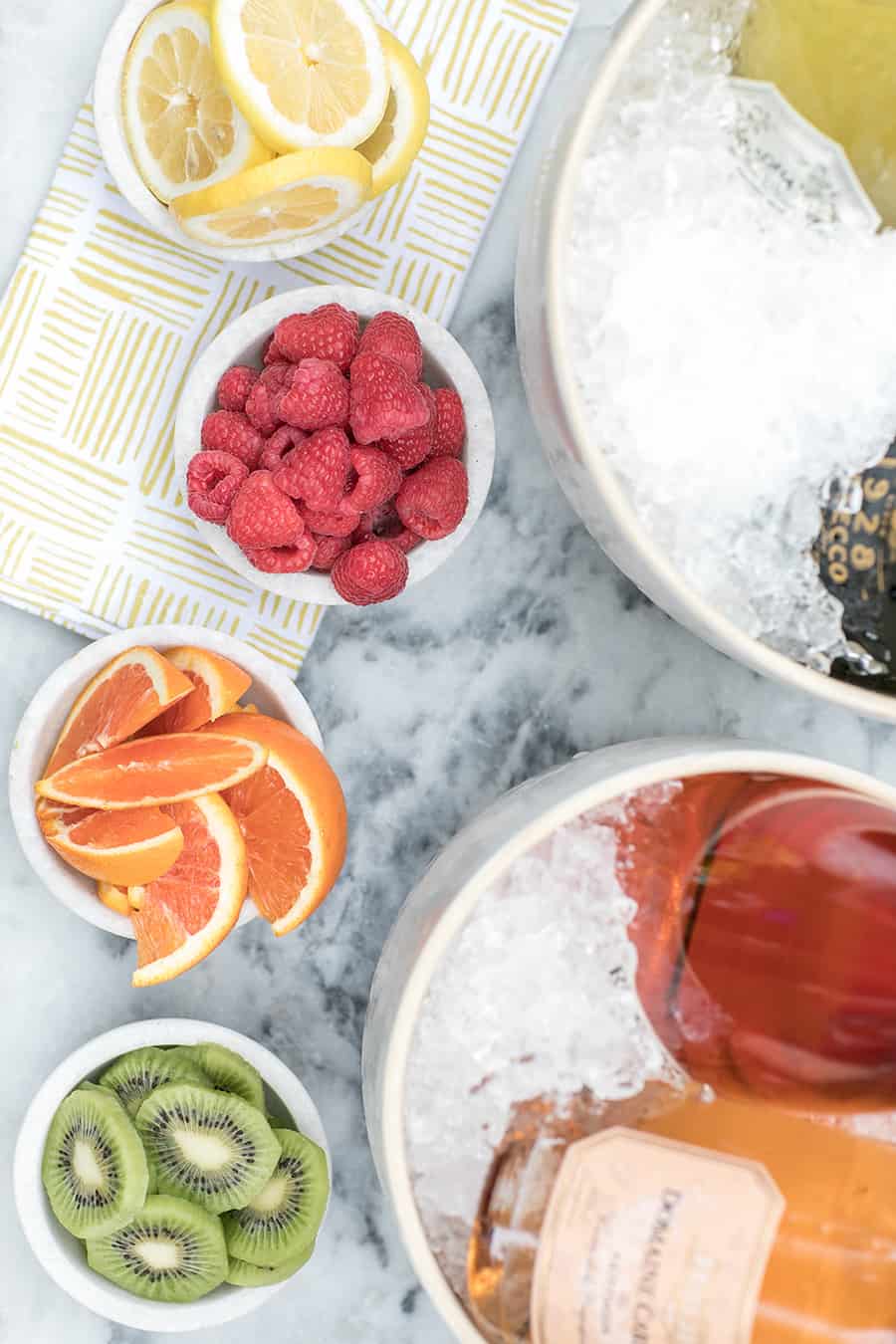 Add fruit to garnish the Champagne in the glasses. It's nice to add in some color and a hint of flavor.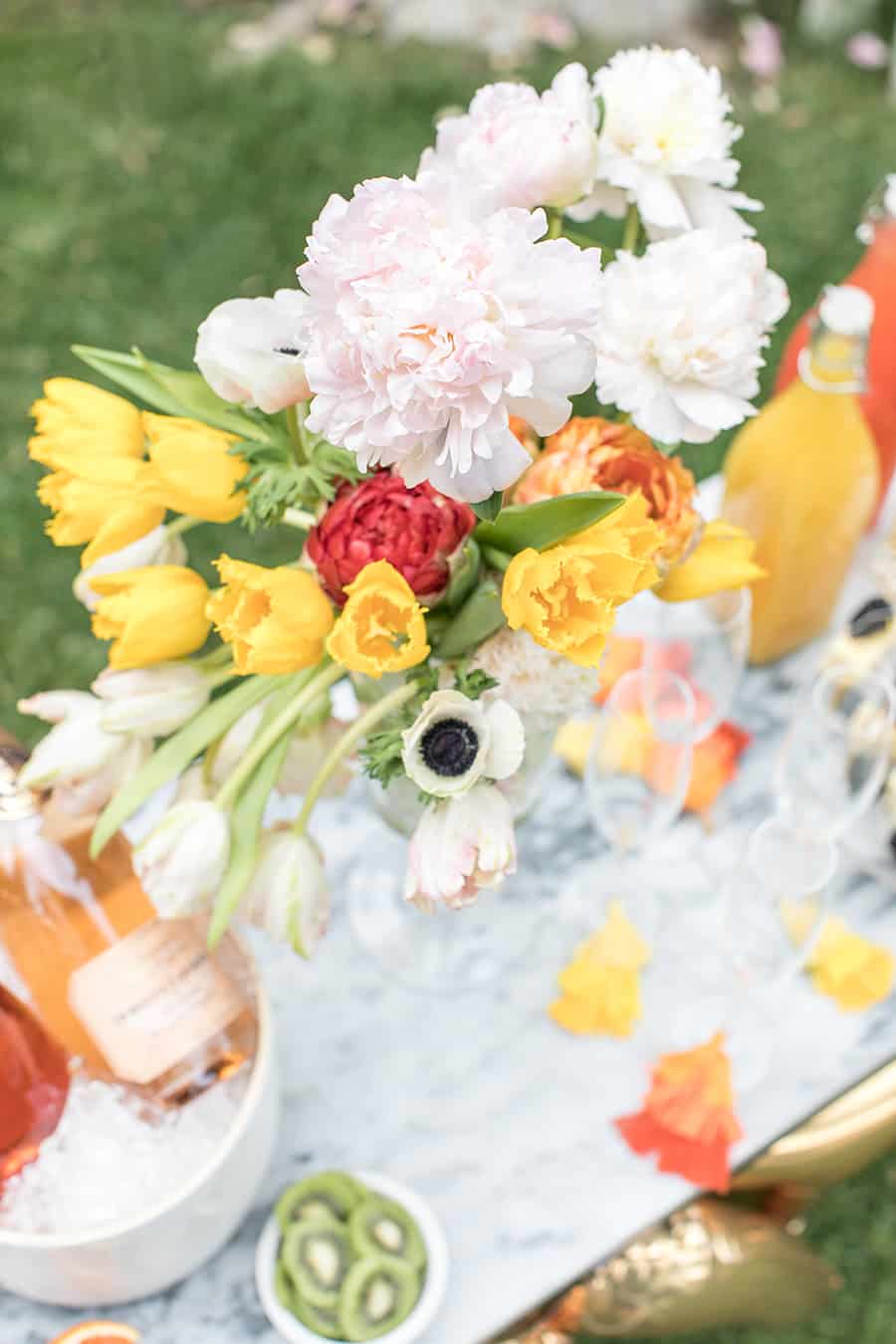 Always display a beautiful flower arrangement for easy party decor!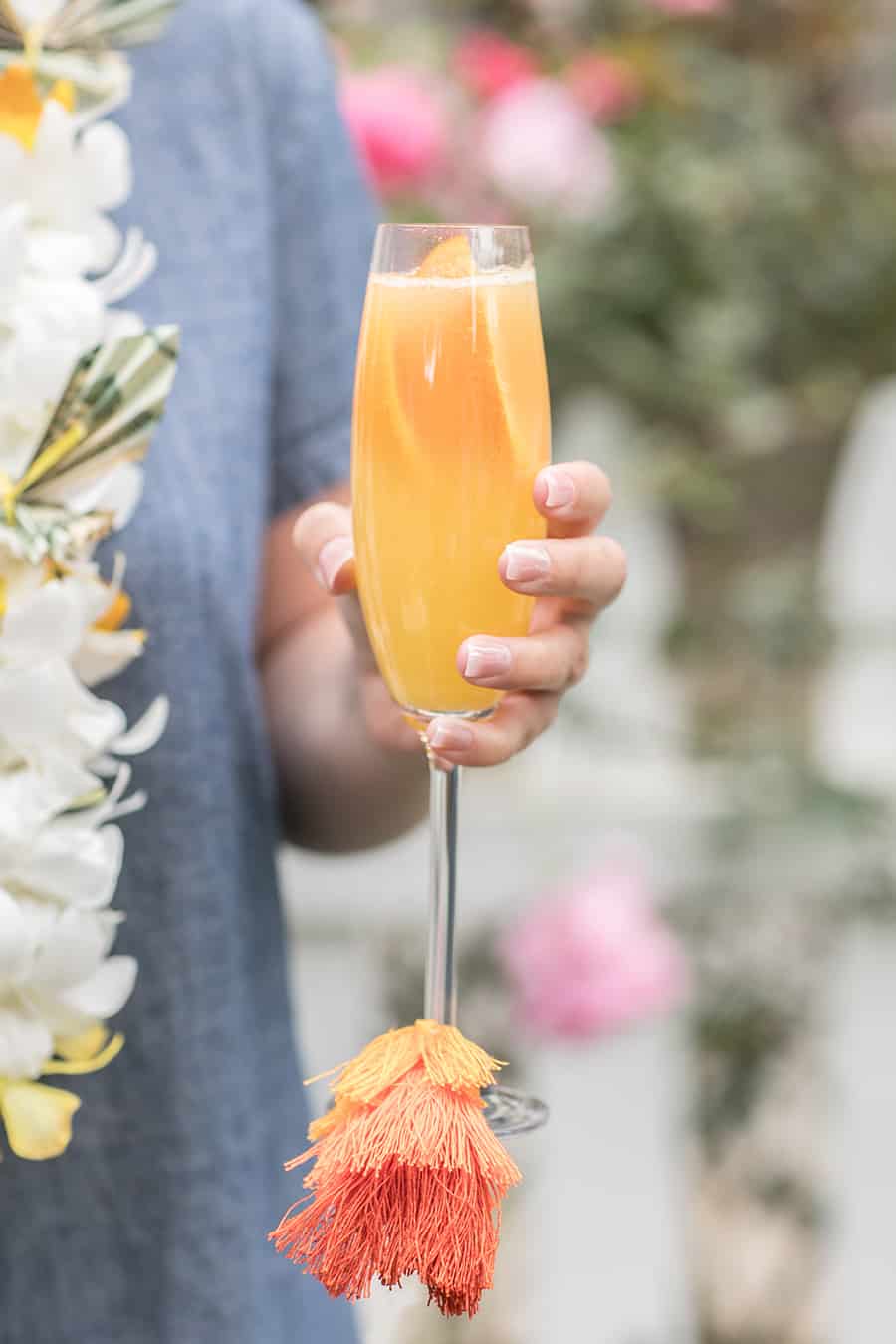 Another festive detail is adding tassels to each glass!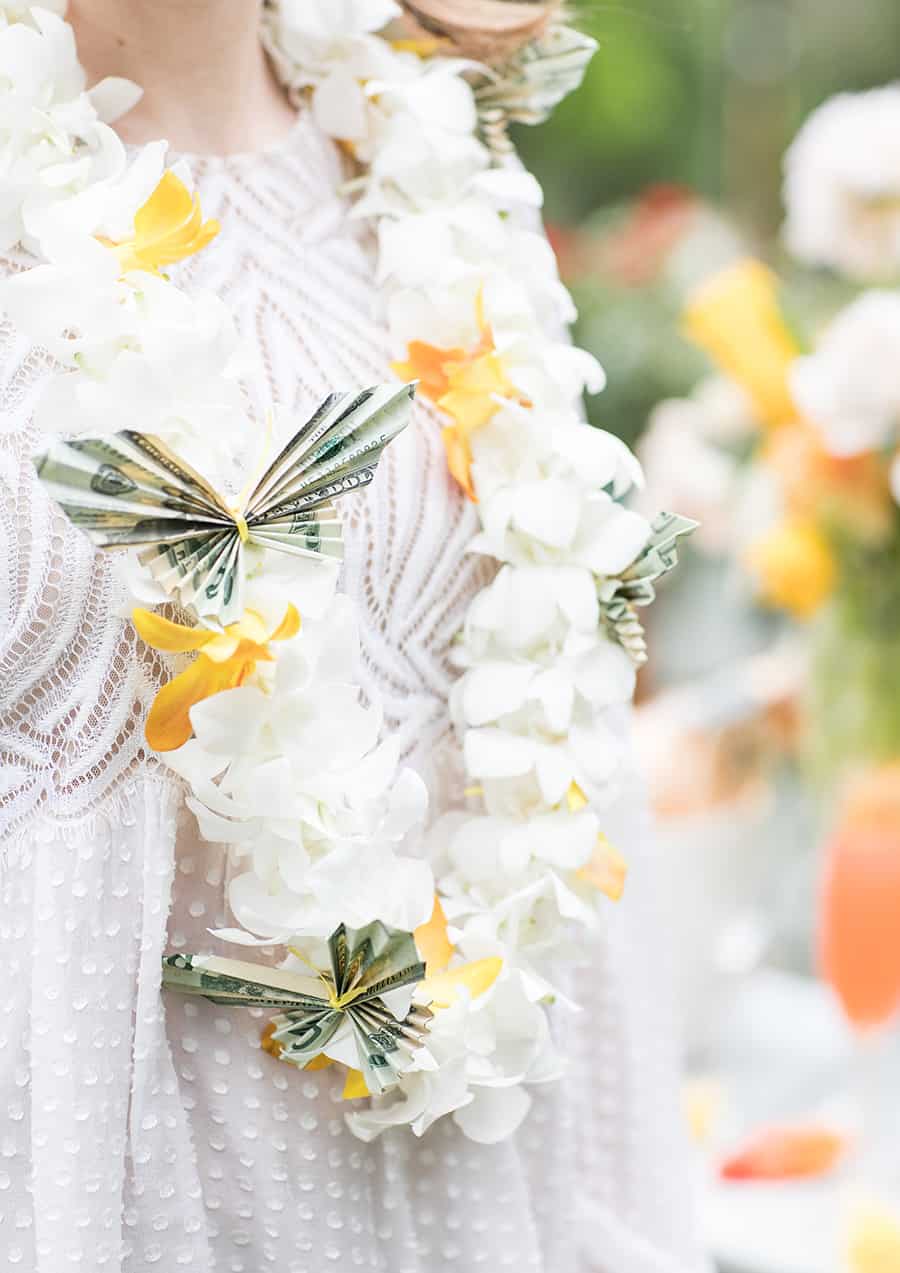 You can give out these money origami butterfly leis as gifts for the grads!