Bikini Berlin, is a hotel, restaurant, cinema and mall concept next to the Berlin zoo. It's very modern and chic and fun to check out and grab a drink or lunch.
When you're on a cruise and you stop in a city for 8 hours you really have to make a plan and narrow down what you want to do and see. On our recent cruise, we researched must-see sights before each stop and then took as many taxis as we could to fit it all in!
I like to eat and drink at delicious restaurants, shop at charming stores we don't have in the US, stop at a museum or famous monument, and of course, grab a cup of coffee at a local coffee shop!
Exploring Bikini Berlin
For our stop in Berlin, I had read and heard about a place called Bikini Berlin. It's a hotel, restaurant, cinema and mall concept next to the Berlin zoo.
It's the coolest place!! A modern structure that was built in the '50s and was transformed into a super hip and unique space with every detail thoroughly thought out!
In one area of the shopping center, there are giant windows looking into the monkey exhibit at the zoo! The shopping is fantastic and the food and drink experience is excellent. It's a great place to kill a few birds with one stone! If you're visiting Berlin, it's so worth it to stop by Bikini for a drink and see how cool it is! You can see more here!
We had drinks at the Monkey Bar – it's on the 10th floor and has huge windows with panoramic views of the city. Each drink is handcrafted with even the smallest details like the chocolate vodka sprayed on the glass before served to us! The decor is amazing too! Modern, colorful and just super funky and fun. The Monkey Bar was the coolest place to grab a drink!
This picture is courtesy of 25hours Hotel. It was full when we were there, so I wanted to share a clean picture showing you all how gorgeous the design is in the Monkey Bar!
Woodfire Bakery in Berlin
The Woodfire Bakery is the snack bar area for the 25 Hour Hotel. It has swings and hammocks to lounge on and relax in.
Neni Berlin
We also enjoyed the best lunch at Neni Berlin which is right across from Monkey Bar. It serves mostly fresh Mediterranean style food and was so good!! I enjoyed the 3-tier hummus! Amazing design and architecture and stunning city and zoo views!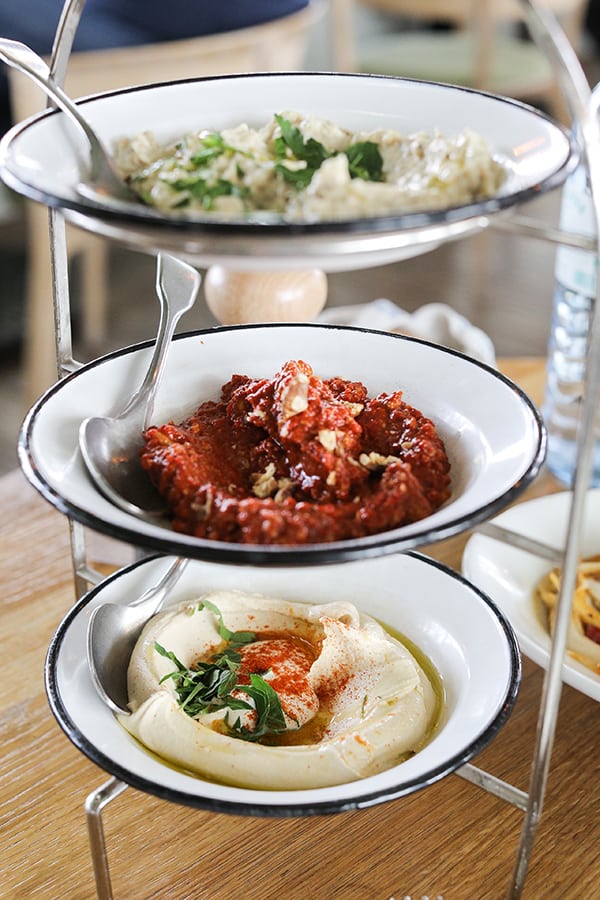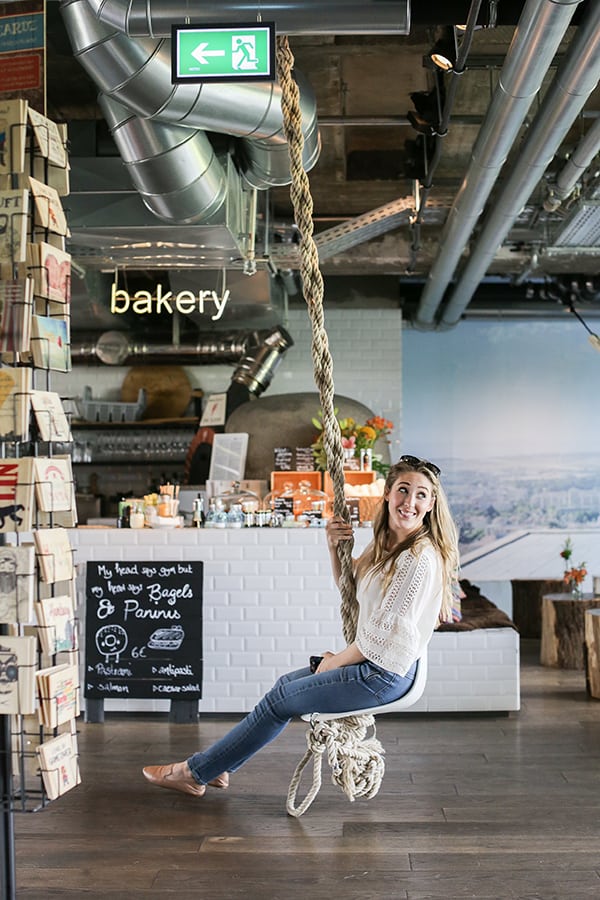 The pastries are wonderful too! On the other side of the lobby, they have a mini shop and very unique and super modern internet area. We didn't get to see inside any of the hotel rooms but you can see them here. They're awesome!
Browse More Travel Posts
Charming Travels to Scandinavia
Charming Travels to Marseille France
This post is in collaboration with Princess Cruises.