Move over kids, we're enjoying S'mores in a new way and that's in our coffee! This Cinnamon S'mores Coffee is one of our favorites! It has a graham cracker rim, toasted marshmallow syrup and chocolate syrup!
This month we're preparing for some holiday shoots, Halloween parties and planning a Thanksgiving road trip, so my morning treat is sprucing up my coffee. Since I love S'mores just as much as I did when I was a young'n (no joke!), I thought it would be fun to create a recipe with the same comforting flavors.
Cinnamon S'mores Coffee 
I used Dunkin' Donuts delicious Cinnamon Coffee Cake Roll and Dunkin' Donuts French Vanilla Coffee and brewed them together. I added s'mores syrup, which also comes in sugar free. You can use toasted marshmallow syrup as well, if you prefer that.
I topped it off with marshmallows and chocolate syrup to make the perfect Cinnamon S'mores coffee treat to enjoy! I also love how the graham cracker crumbs make such a beautiful rim. Watch our video to see how we did that!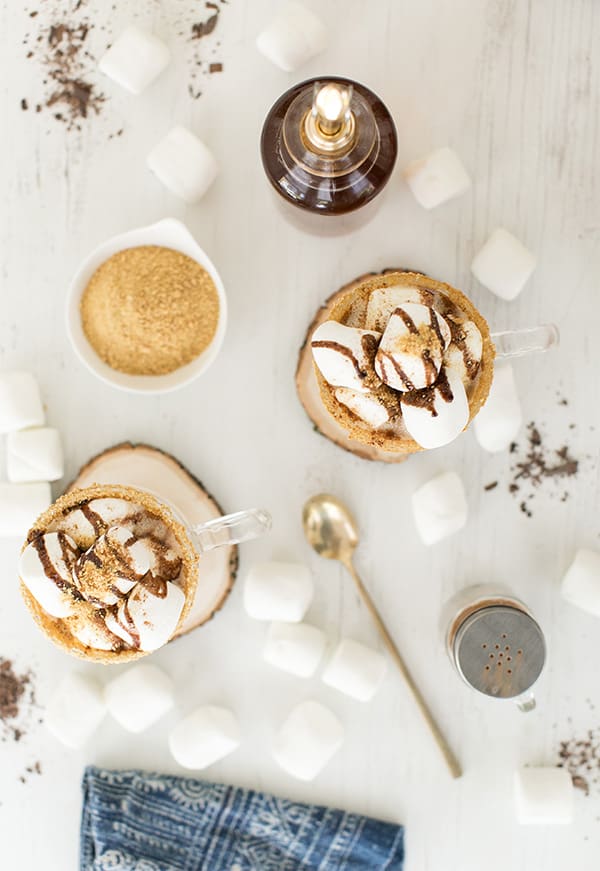 Although a traditional coffee maker is standard, there are so many other ways to brew coffee. Here are 6 different ways you can brew your morning coffee.
Use any brewed coffee you like, we prefer Dunkin' because the flavors are so fun!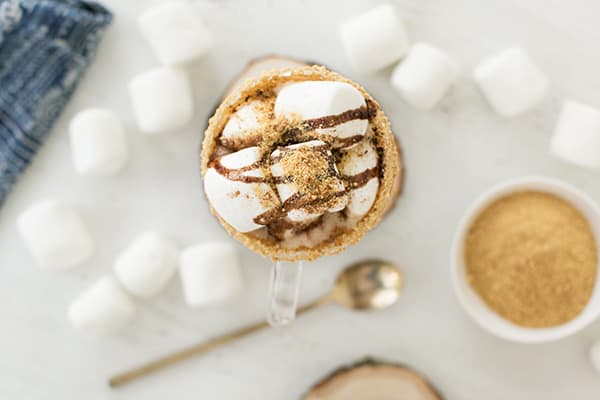 More Coffee Recipes You'll Love!