No host wants to play bartender! Instead, create a DIY cocktail station so each guest can be their own mixologist!
One of the trickiest parts of hosting a party is making sure your guests have full cups! Instead of mixing cocktails as you go (you'll be in the kitchen the entire night) set up a station where guests can create their own cocktails.
It acts as a fun activity and also allows your party goers to refill their own cups all while choosing their own flavors.
How to Make a Cocktail Station
Spirits and Soda
Start with having 2 different mixtures of gin + tonic water and vodka + soda on ice for guests to choose from.
Simple Syrups
Then buy or make a few different simple syrups. Check out our post for making your own simple syrups.
We created 3 simple syrups, jalapeño, ginger and grapefruit so there are options for everyone. Some like it spicy and others like it sweet! Place out a nice mix of fruits and berries to muddle and garnish with.
Garnishes
Add some mini-umbrellas and lei flowers to the table for garnish. And don't worry about matching glasses, since it's fun to have a variety of different sizes, looks, etc.
A Dash of Bitters
Finally, to give each cocktail a little kick, set out some bitters. We used 4 different flavors of bitters to play with! Happy mixing!
Supplies
Cocktail Glasses
Bowls for Fruit and Garnishes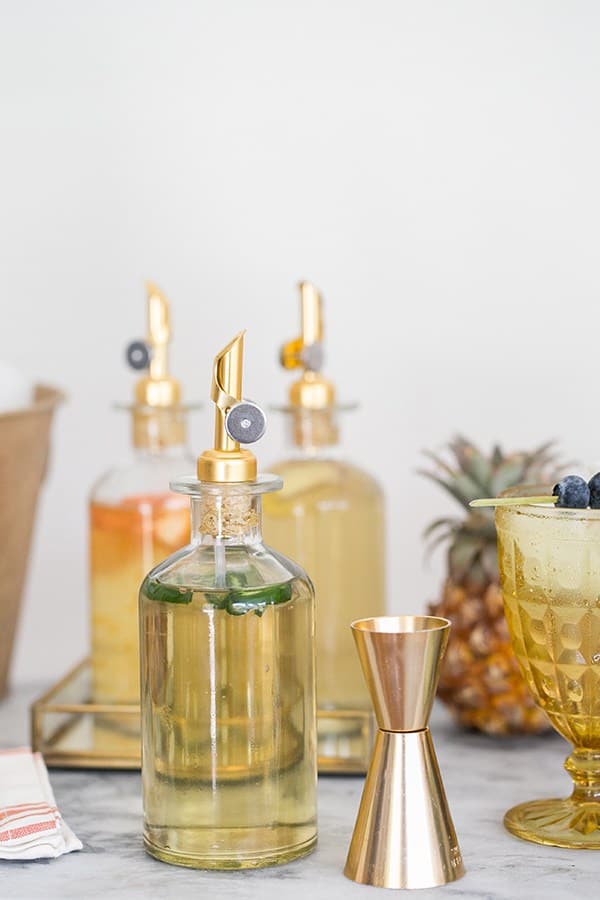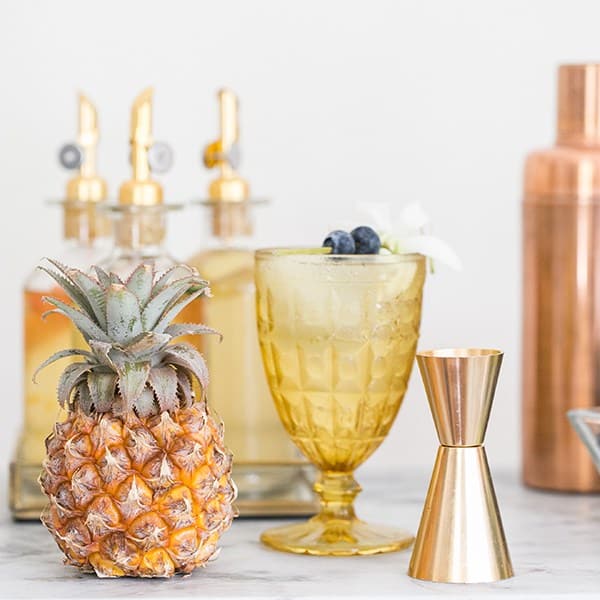 More Entertaining Ideas You'll Love
Let us know if you make this DIY cocktail station for your party by leaving a comment below!
You can also FOLLOW US on FACEBOOK, INSTAGRAM, and PINTEREST to see more delicious recipes, cocktails, desserts and parties!