A little peek into one of our favorite Los Angeles coffee shops, Alfred Coffee!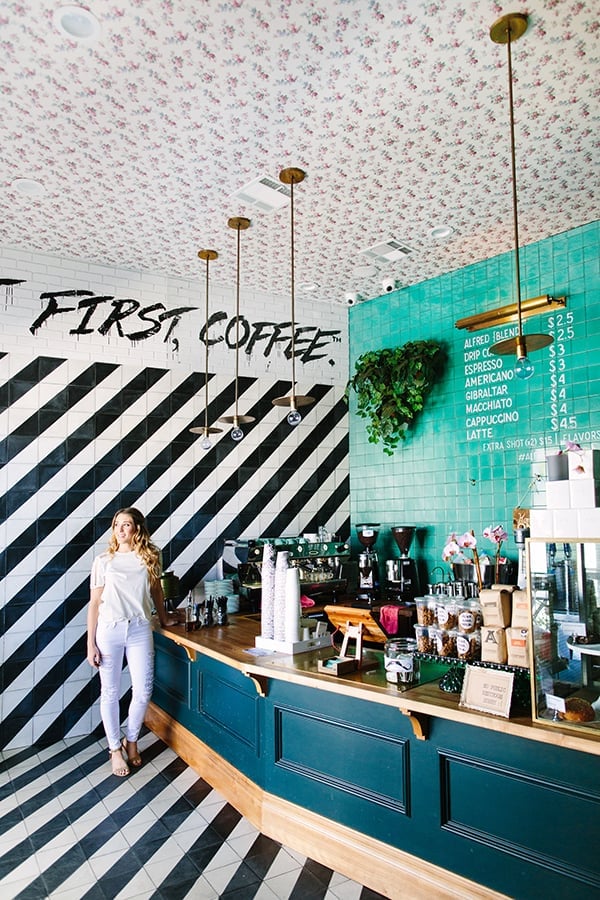 "But first, coffee"… it's all over Alfred's walls, cups, and retail items and we love it. Alfred's is definitely one of the best coffee shops in Los Angeles. They have some of the best lattes and kombucha on tap.
Alfred Coffee
Not only do they have a cute slogan and brew Stumptown coffee, but they also sell so many other unique teas, juices, iced drinks and pastries. Alfred's has a chic hipness to it and we love how they mix florals with bold patterns throughout the shop.
If you're a Kombucha fan, they have it on tap, as well as a super smooth cold brew. And if you want your espresso served in a little waffle cup, dipped in chocolate… no problem!
I can vouch that the Matcha latte is one of the best around. We left with happy bellies and good decor inspiration!!
If you're near one of their 3 locations, GO!! We love the Studio City location and you can pick up yummy breakfast burritos there too!
More In the Mix Posts You'll Love!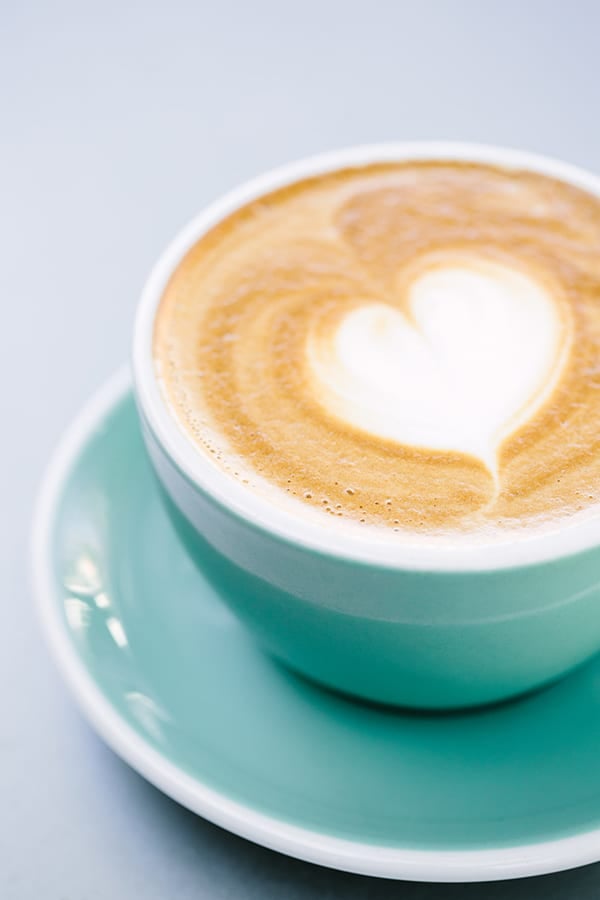 Photos by Mary Costa for Sugar and Charm.