Mr. Holmes came to LA, yay! And we went In the Mix with the super eccentric bakery that serves up cruffins (just picture if a croissant and muffin had a baby) and also happens to have the coolest interior. It's very modern and industrial, but they've added pops of pink and gold throughout all of their quirky details. I fully admire companies that think outside the box and Mr. Holmes Bakery has done such a great job doing that.
We tried all of those delicious pastries; apple cardamom donut, Cruffin pudding, blueberry fruit Danish, choco-chunk cookie, and Cruffin donut with strawberry milkshake creme inside. Yum! They also have delicious coffee too!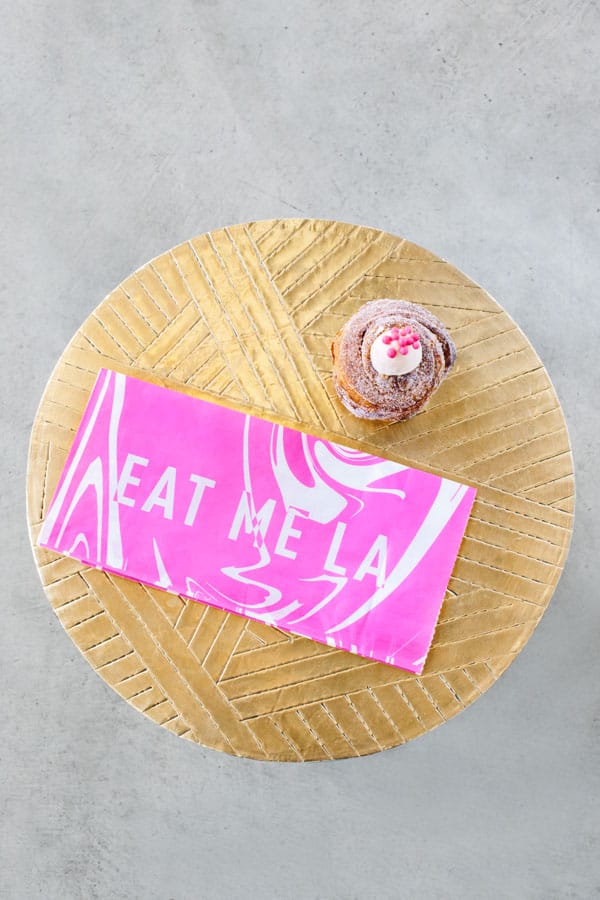 If you're in the LA area, stop by the bakery for some yummy pastries and coffee!
Mr. Holmes Bakery
199-101 S Ave 59
Los Angeles, CA
Photos by Mary Costa for Sugar and Charm