If you're visiting Los Angeles, stopped by Lette Macarons. Here's a little tour of the cute shop!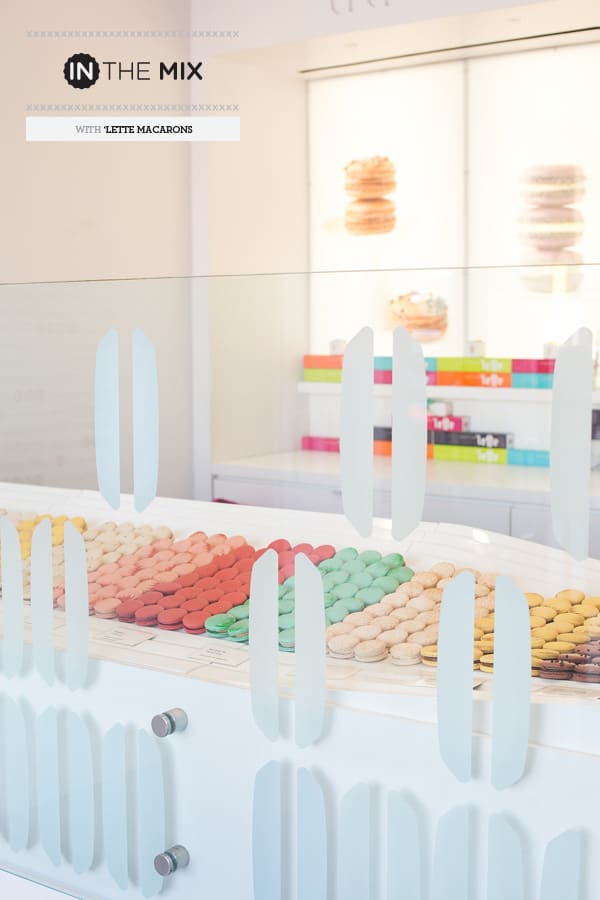 I'm very excited to share 'Lette Macarons on Sugar and Charm today! I was thrilled when they invited us to check out their gorgeous boutique in the Larchmont Village area of LA.
The all-white interior is beautiful and I adore how the cookies add pops of color throughout the shop! I was honestly very curious if I would like these because in the past I haven't been a huge a fan of the colorful Parisian macarons. Apparently I've been eating the wrong ones this entire time AND now know how they're supposed to taste!
I truly have never had Parisian macarons like these. The inside of the cookie has the perfectly soft and chewy texture while the fillings are unique and incredibly tasty.
The different flavors actually taste like what they're named after, finally! If the name says Earl Grey, the cookie has the perfect Earl Grey flavor profile! I loved all of the flavors, but my favorites were the salted caramel (I could eat 10 of them in a row), rose, violet cassis, clementine milk chocolate and Earl Grey. They also have a stunning, award-winning round gift box, perfect for gifting or parties.
I'm looking forward to having these at my future events and for hostess gifts. If you're in the Los Angeles area, there are six 'Lette stores around the city! You can also order them online.
Are Lette Macarons gluten free?
They are naturally gluten free and perfect for parties! Filled with delicious jams
Can I buy macarons online?
'Lette Macarons does sell their macarons online!
'Lette Macarons are truly some of the best I have ever had! If you're in Los Angeles make sure you stop by and pick up some sweet little cookies!
More Sweet Places Around Los Angeles
Photos by Zan Passante