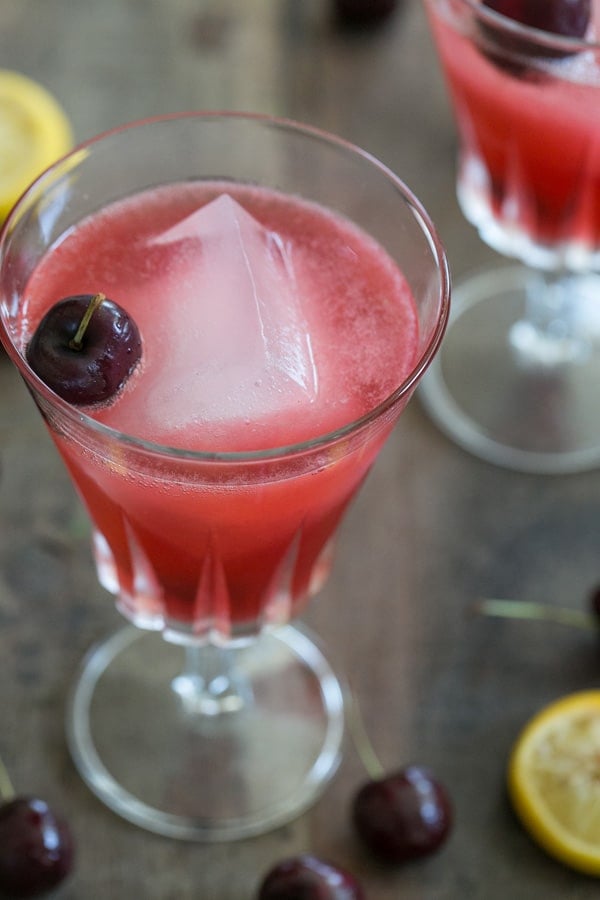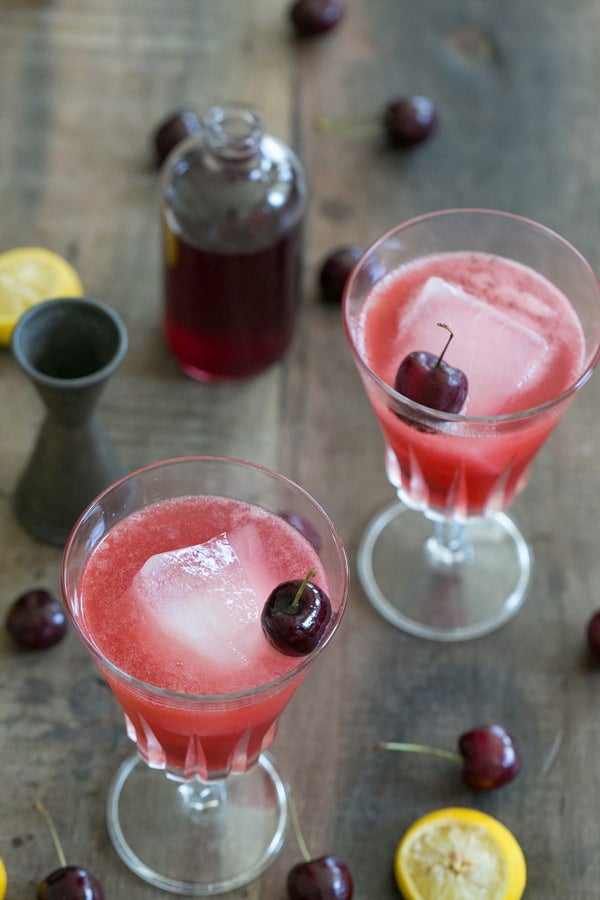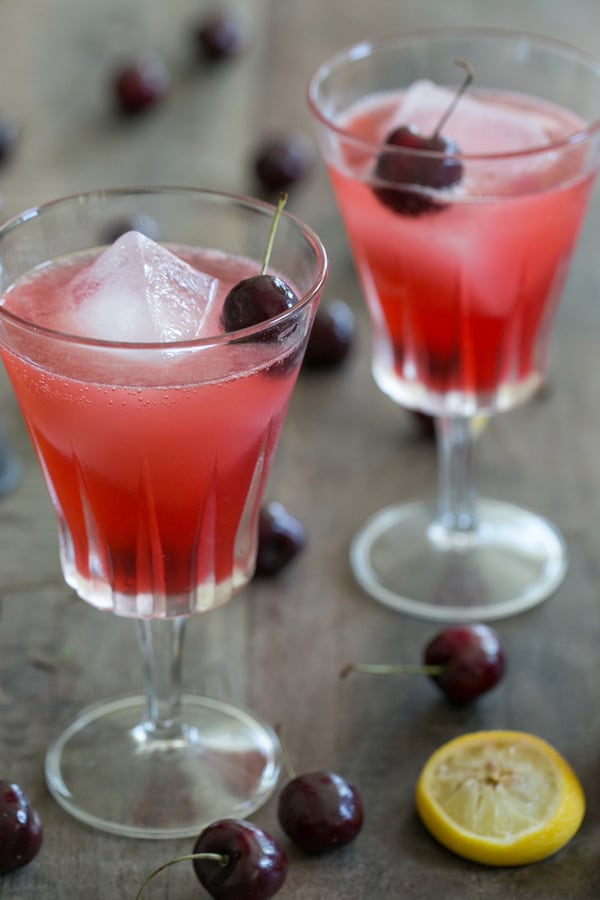 Happy Hump Day! We're sharing a delicious cocktail recipe to celebrate the middle of the week and end of summer! With Labor Day this weekend, we wanted to create a cocktail that suits both summer and fall. We call it a transition cocktail! This Orange Cherry Vodka Cocktail has a sweet taste, like a vodka version of a Mai Tai, but with fall ingredients like cherries and cranberry juice! The homemade cherry simple syrup gives it the most beautiful hue and subtle cherry flavor, perfect for end-of-summer celebrations! Enjoy!
Orange Cherry Vodka with Homemade Cherry Simple Syrup (serves 1)
1 oz Vodka
3/4 oz homemade cherry simple syrup (recipe below)
1 oz fresh-squeezed orange juice
1/2 oz (splash) of cranberry juice
Optional squeeze of lemon
Directions
Shake all of the ingredients with ice in a cocktail shaker for 25 seconds. Strain into a glass and serve with a large ice cube.
Homemade Cherry Simple Syrup
1 cup water
1 cup raw sugar
2 cups red cherries, cut in half
Directions
Bring the sugar and water to a boil until the sugar is completely dissolved. Add in the cherries and simmer for a few minutes, then let the mixture cool for a few hours. Strain the cherries out, pour into a glass jar and refrigerate.