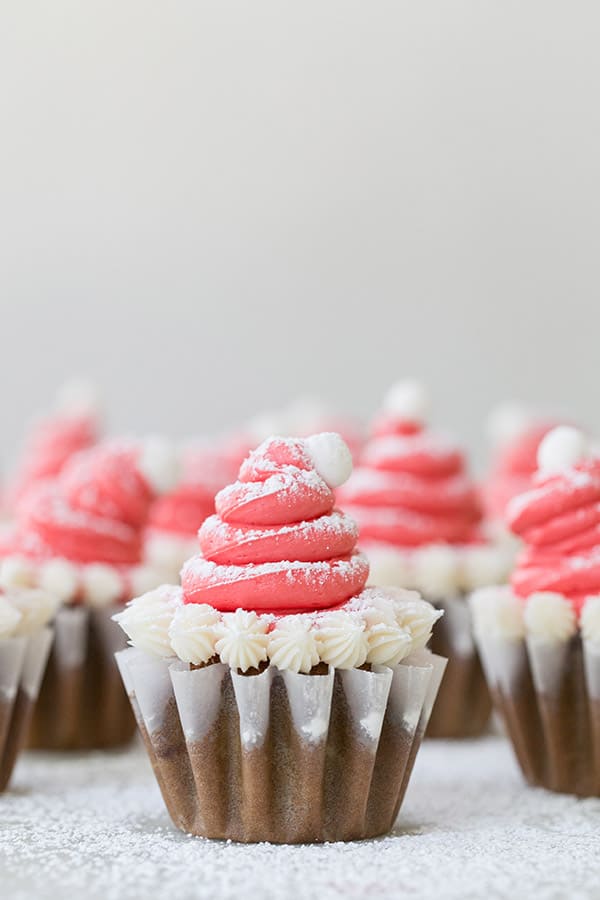 How adorable are these Santa Hat Gingerbread Cupcakes?! I used one of my favorite gingerbread cupcake recipes, which is moist and very gingery. Then topped it with a smooth, whipped buttercream frosting for the jolly lil' Santa hat! The frosting is really just a super simple way to frost a holiday cupcake and who doesn't like keeping it simple during the holiday rush?! I just loved this way of decorating because all you need is a piping bag, a few tips and some red dye for the cutest, most charming Santa hat ever. These Santa hat cupcakes will definitely be a holiday hit at parties this year!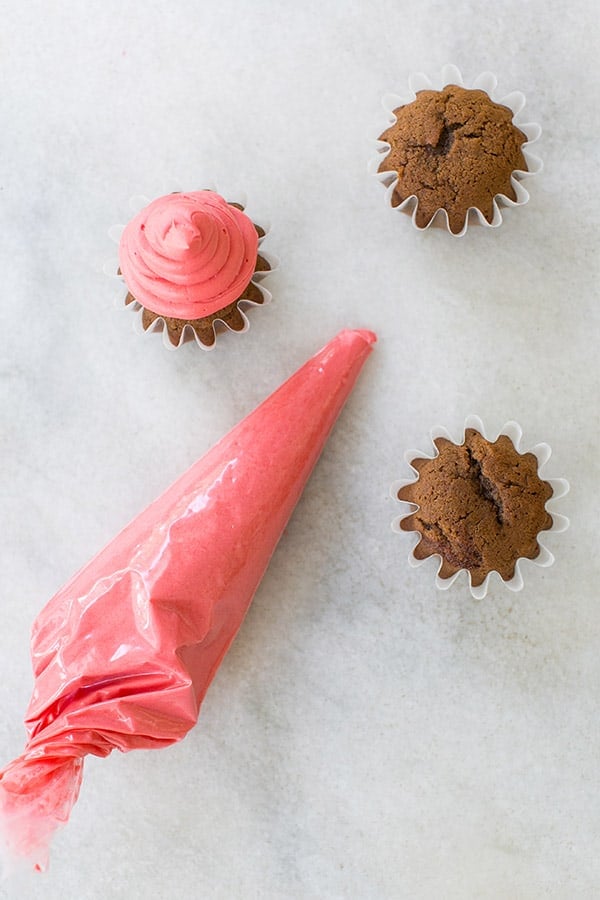 To make the Santa hat, I cut a medium sized hole in the piping bag and them piped it in a round circle. You can also use a round piping tip, but make sure it's big enough to give wide twist, kind of like a twisty ice cream cone!
For the snowball on the top of the hat, we used a tiny ball of white fondant. You can also use a mini-marshmallow or pipe a star dot, like the ones around the bottom of the hat.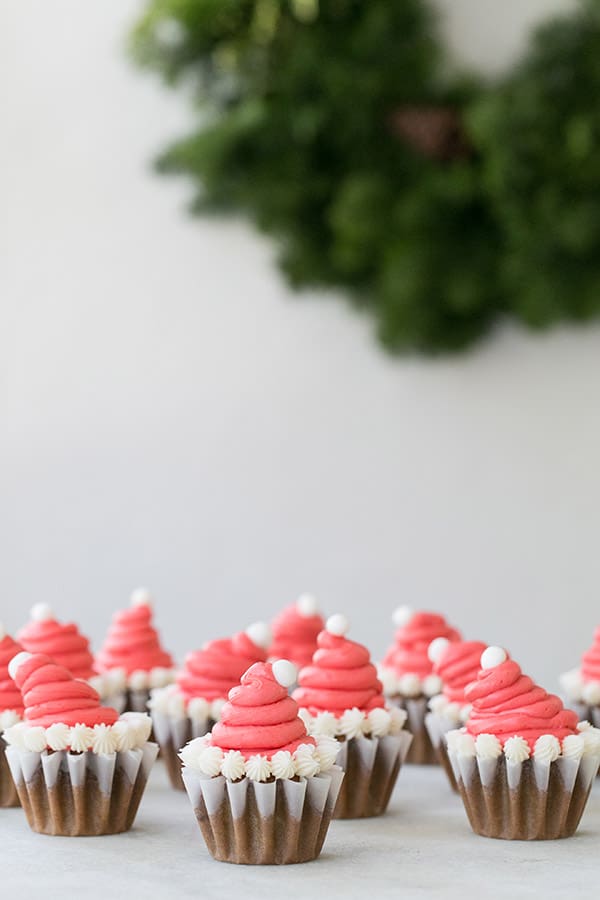 I adore these cupcake wrappers and favor them over the standard cupcake paper. They're thicker and just look a little more luxurious.