If you have a recipe that calls for self-rising flour, don't panic! Here is everything you need to know about how to make self-rising flour!
Also, see our guide for measuring flour and making your own buttermilk.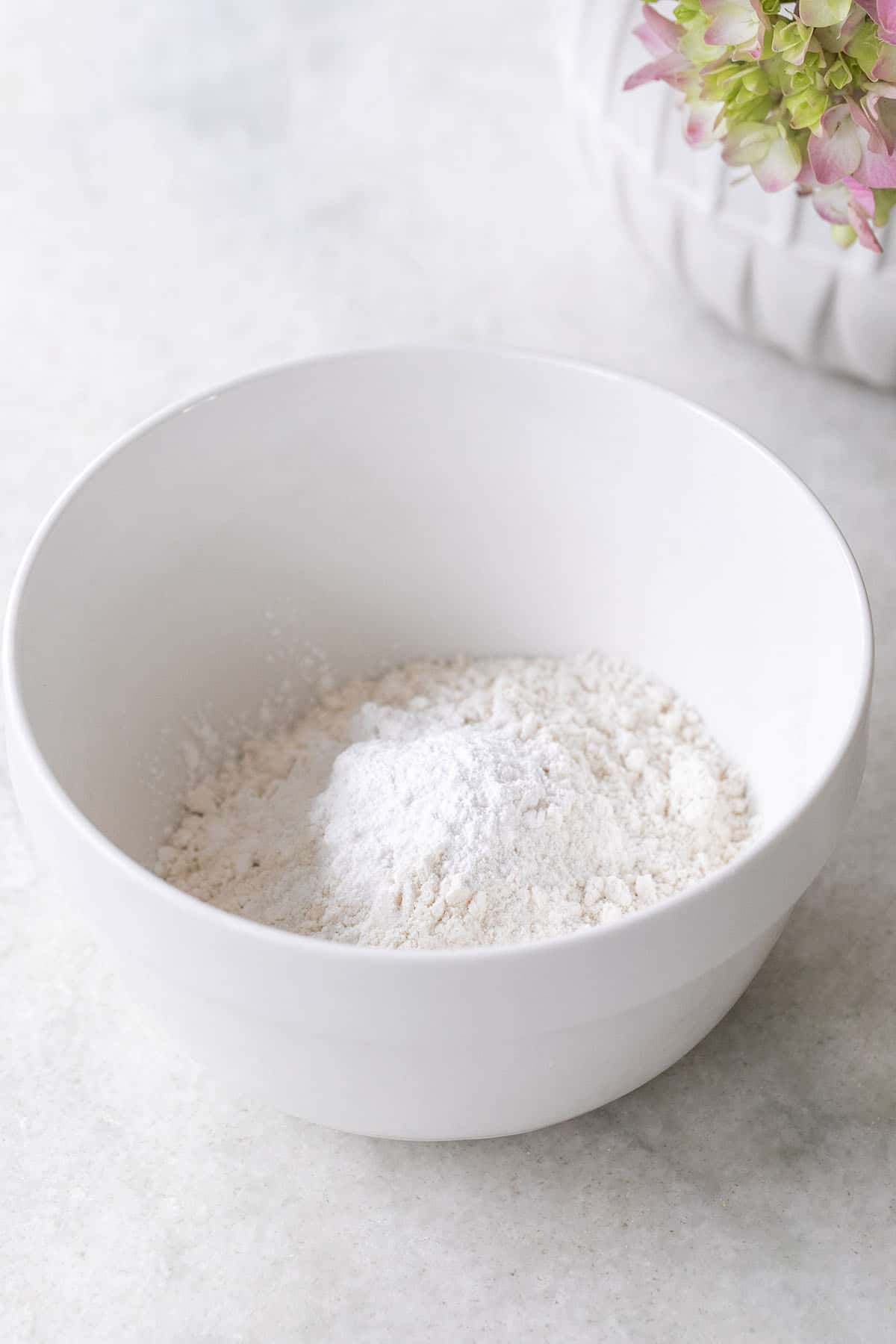 What is self-rising flour?
Self-rising flour is a mixture of all-purpose flour, salt, and baking powder. It's normally made using lower protein flour and creates very tender baked goods. It's a common ingredient in some recipes, especially older recipes. Some common recipes that use it include flaky biscuits and pancakes or our Blackberry Cobbler Recipe.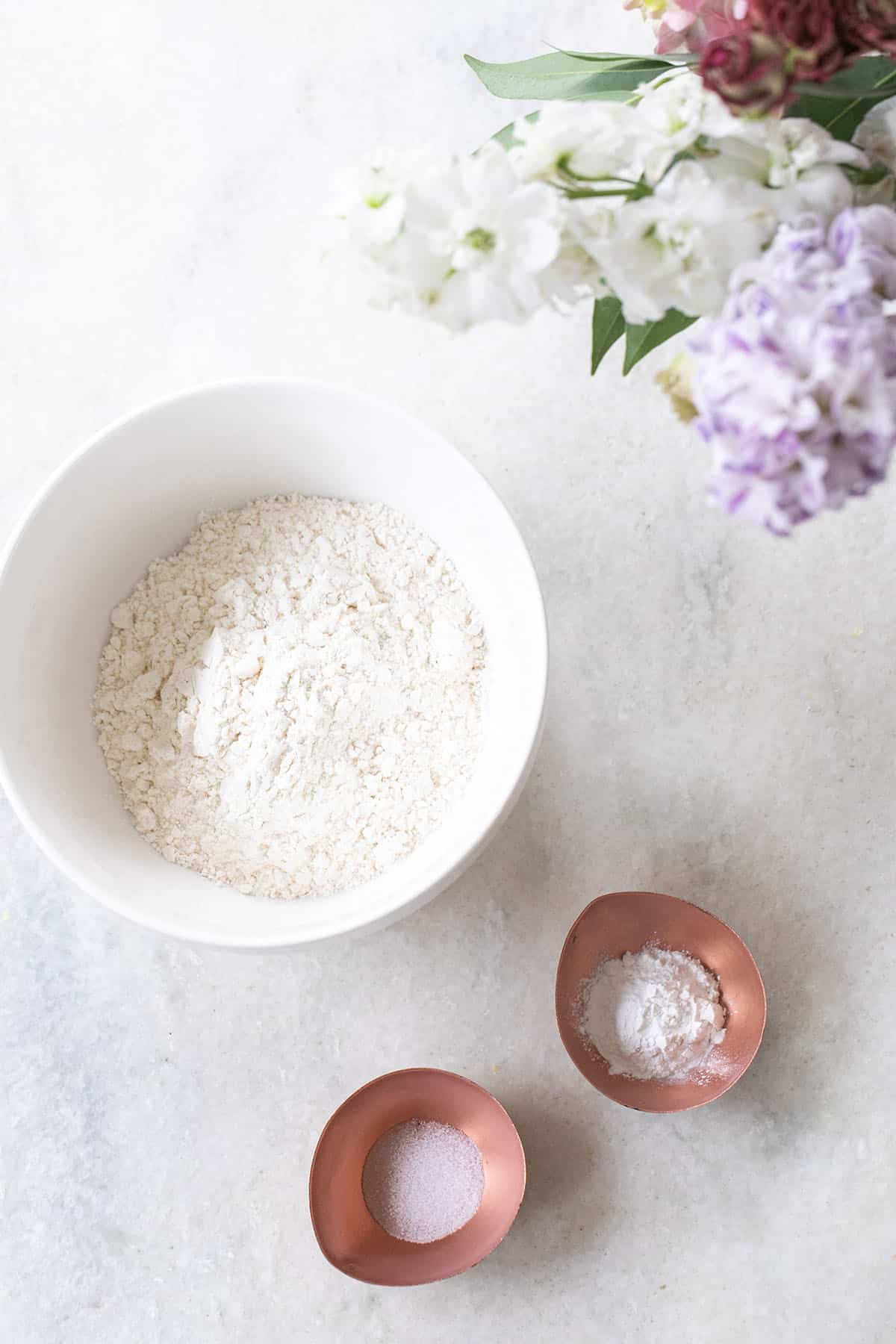 How to Make Self-Rising Flour
You'll need only three simple ingredients to make this:
All-Purpose Flour
Salt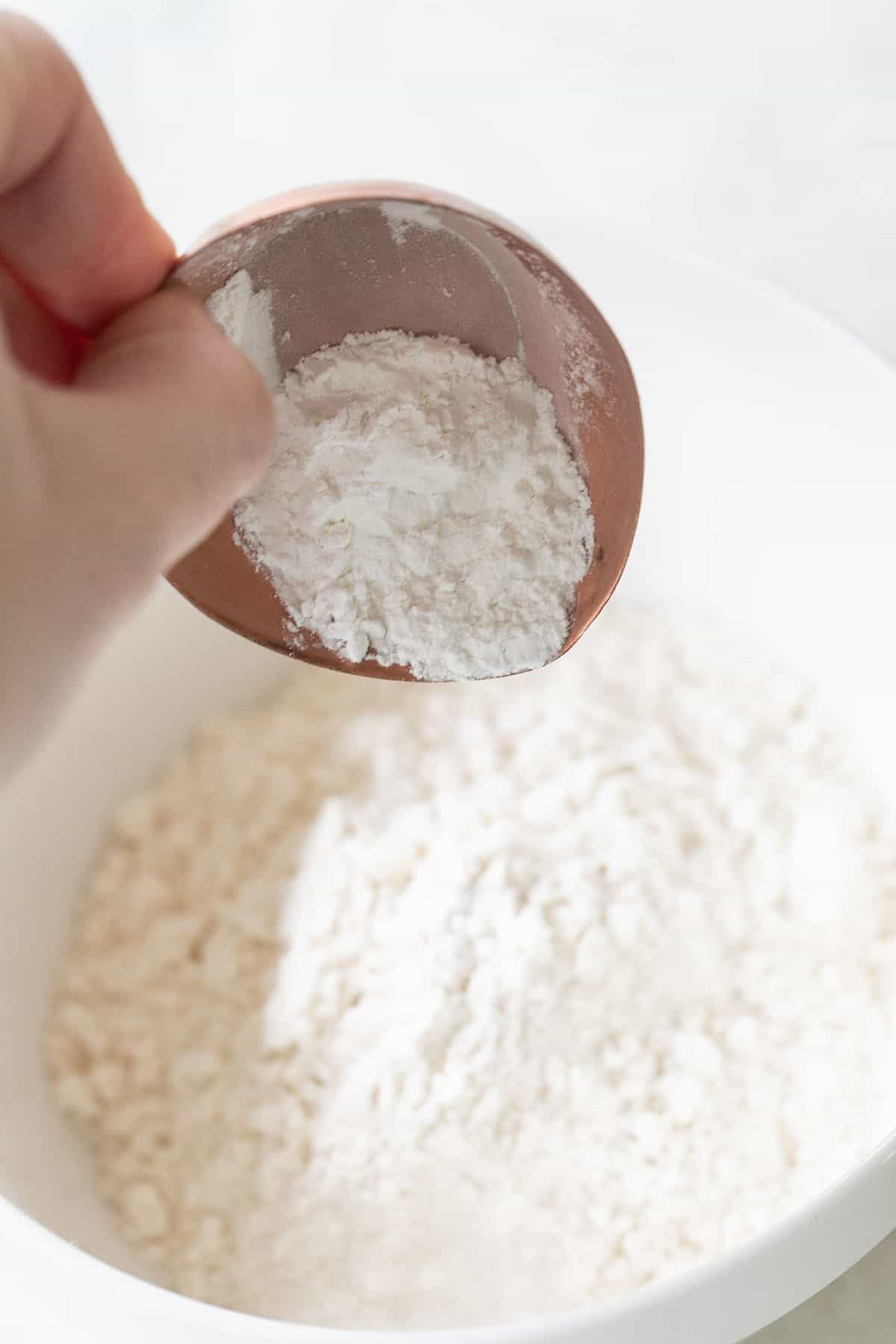 Directions
In a mixing bowl, add baking soda, salt, and all-purpose flour.
Give it a whisk and use it immediately or store it in an airtight container.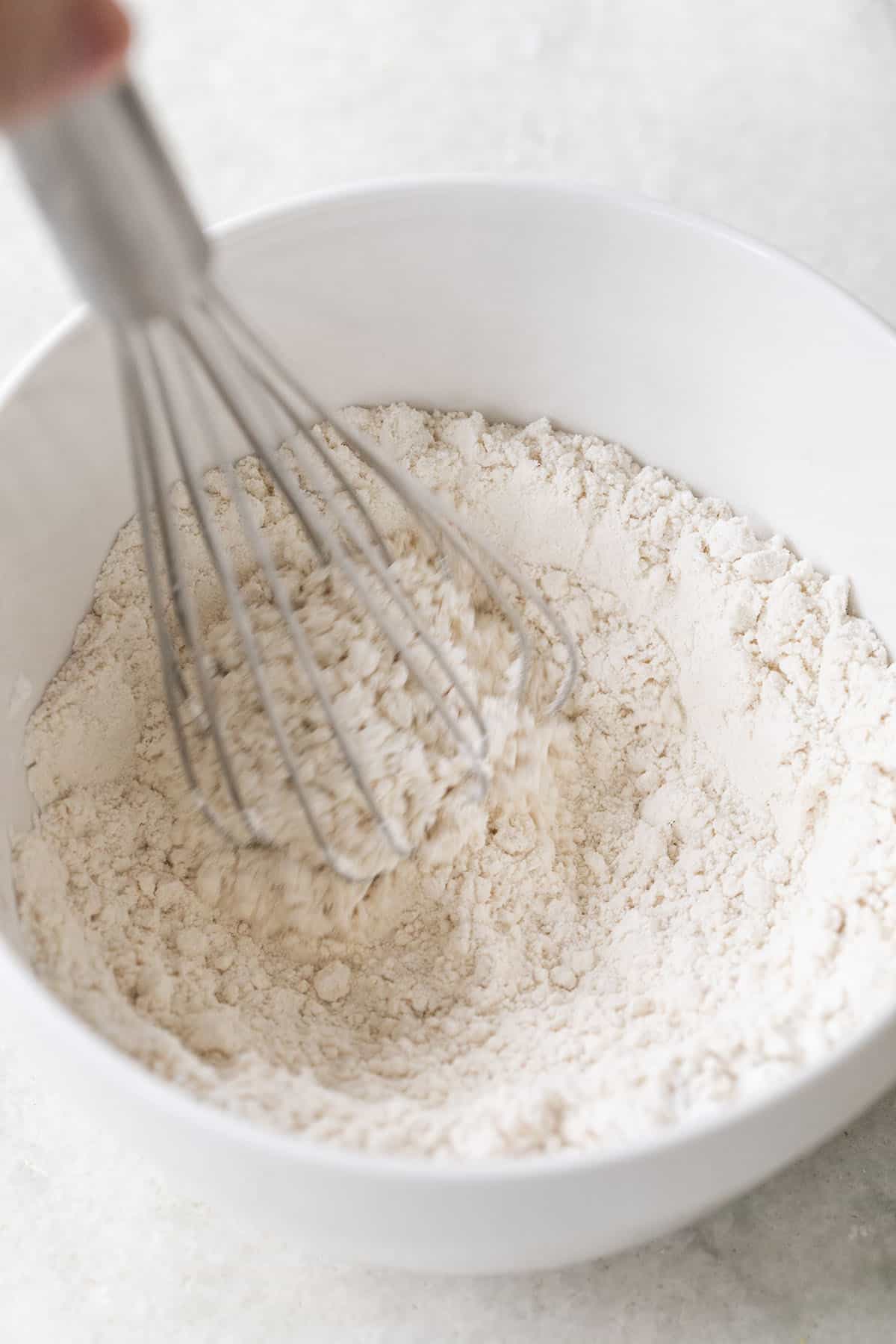 How to Store
If you want to make a large batch to keep on hand, store it in an airtight container. It can be stored in a pantry with other baking items. Make sure to add a label with the date the flour was made.
Tips for Making Flour
Keep this recipe in an airtight container for 1 year.
For tender desserts, sift the flour before using it.
Always use good quality ingredients when baking.
Frequently Asked Questions
Is there a difference between self-rising flour and all-purpose flour?
Self-rising flour contains additional ingredients not found in all-purpose flour. These ingredients are salt and a concentrated form of baking powder. All-purpose flour can be used in most flour-containing recipes while self-rising cannot.
How can I substitute self-rising flour?
You can make your own substitute by measuring 1 cup all-purpose flour, 1 1/2 teaspoon baking powder, and 1/2 teaspoon salt, gently whisk the ingredients in a mixing bowl and use as 1 cup self-rising flour.
Is self-rising flour all-purpose flour?
If you're missing all-purpose flour from your list of baking ingredients, it's important to understand that self-rising flour is not the same thing. However, you can still use it as a substitute in certain recipes.
Also, check out our kitchen conversion chart! This is helpful when baking at home.
You can also FOLLOW US on FACEBOOK, INSTAGRAM, and PINTEREST to see more delicious recipes, cocktails, desserts, and parties!
This post may contain affiliate links. Please read our disclosure and privacy policy.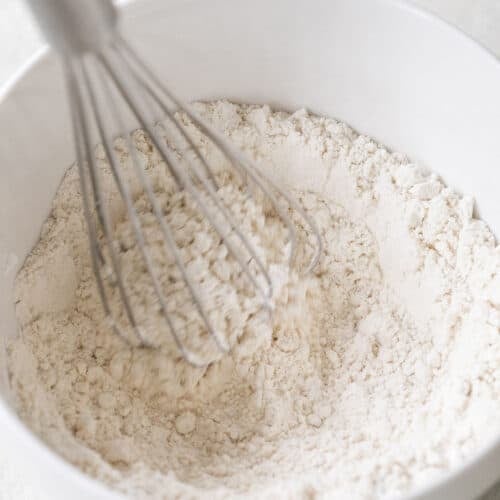 Self-Rising Flour
An easy recipe to make self-rising flour using only 3 ingredients.
Print
Pin
Rate
Servings: 1 cup
Calories: 461kcal
Ingredients
1 cup all-purpose flour
1 1/2 tsp baking powder
1/2 tsp salt
Instructions
In a mixing bowl add in 1 cup flour.

Add the baking powder.

Next, add the salt.

Gently whisk the ingredients.

Use or store in an airtight container.
Nutrition
Calories: 461kcal | Carbohydrates: 98g | Protein: 13g | Fat: 1g | Saturated Fat: 1g | Polyunsaturated Fat: 1g | Monounsaturated Fat: 1g | Sodium: 1171mg | Potassium: 740mg | Fiber: 4g | Sugar: 1g | Calcium: 279mg | Iron: 6mg