Three super easy and absolutely delicious recipes using strawberries! Strawberry Sorbet with Elderflower, Mini Strawberry Mascarpone Pies and an easy Strawberry Brie Dip.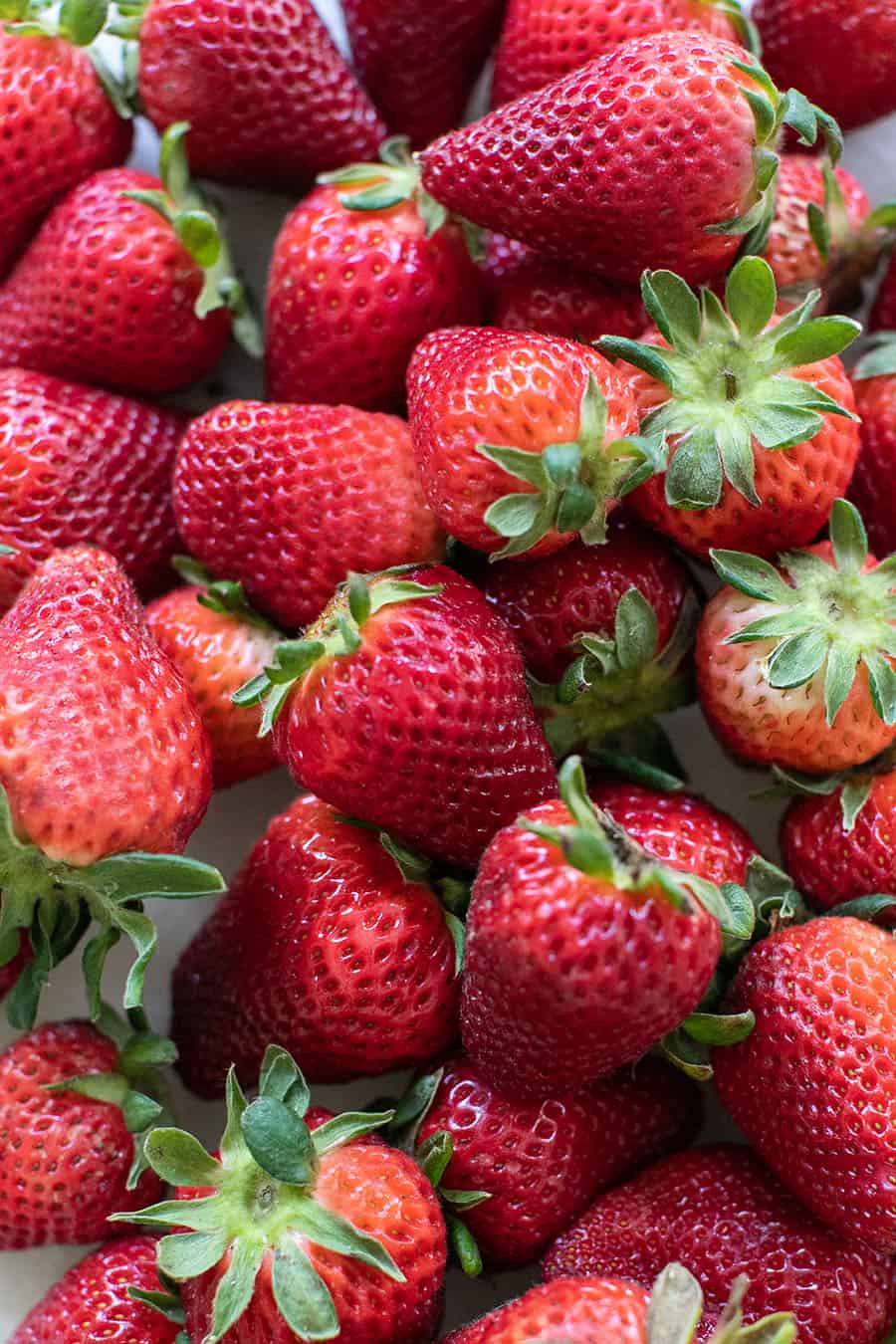 Growing up in California, where strawberries grow year round, I had my fair share of the juicy, plump red berries! Personally, out of all the berries, I use strawberries the most because they can be used in savory or sweet dishes, cocktails, snacks, salads, made into a reduction, smoothies… the list goes on.
They are the most versatile berry around and I couldn't be happier to team up with California Strawberries!
Fun Facts About Strawberries
Did you know that one serving of 8 strawberries has more vitamin C than an orange?
They're also low in Sugar and only 50 calories per cup!

California is the nation's leading producer of strawberries and they have a 12 month growing season.

They also contain a good amount of fiber!
Three Easy Strawberry Recipes with California Strawberries!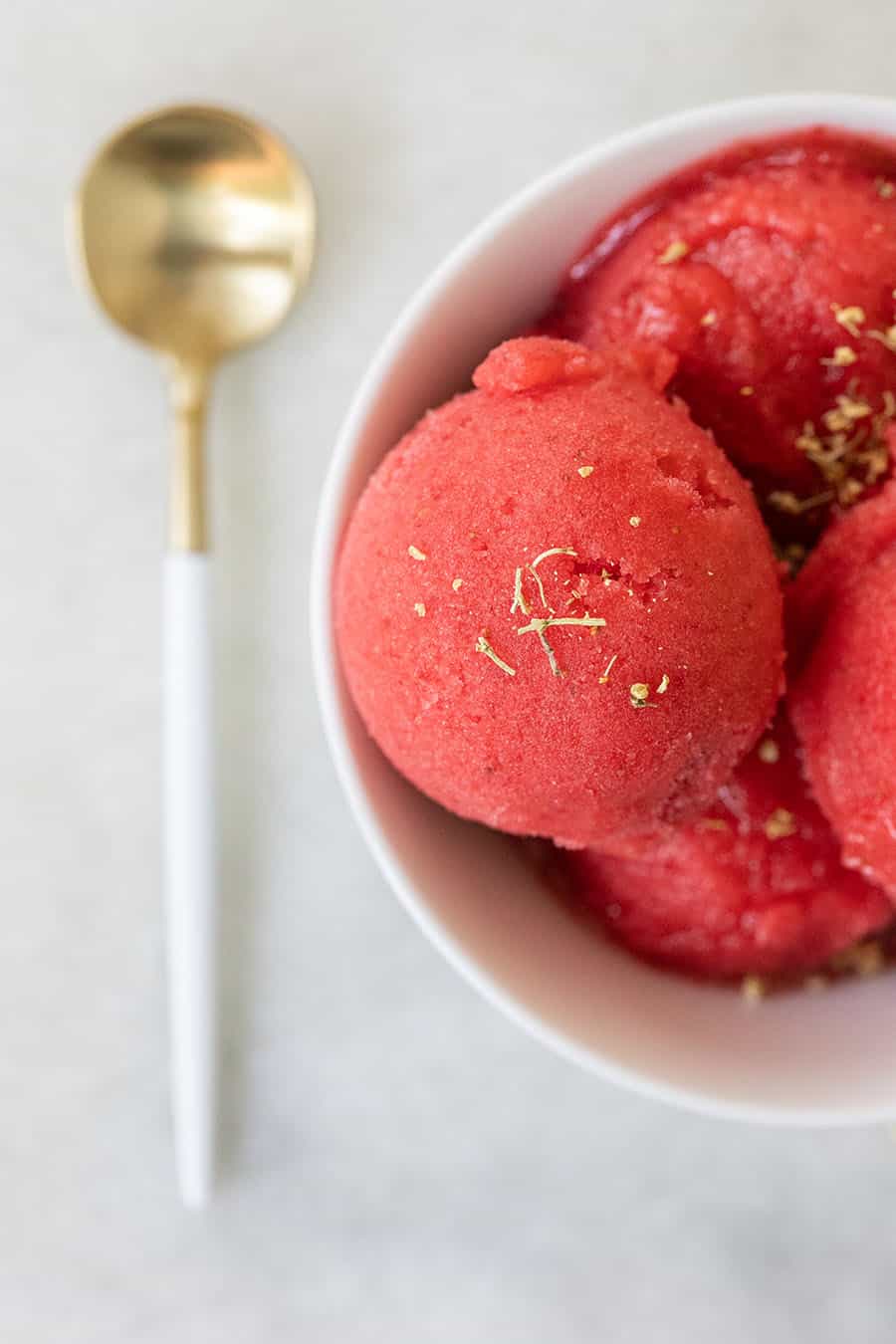 Strawberry Sorbet with Elderflower
Strawberry sorbet is one of the most refreshing and easy treats to make using simple ingredients. We poured a little elderflower liqueur over the sorbet and it adds a beautiful floral sweetness and fully compliments the strawberries.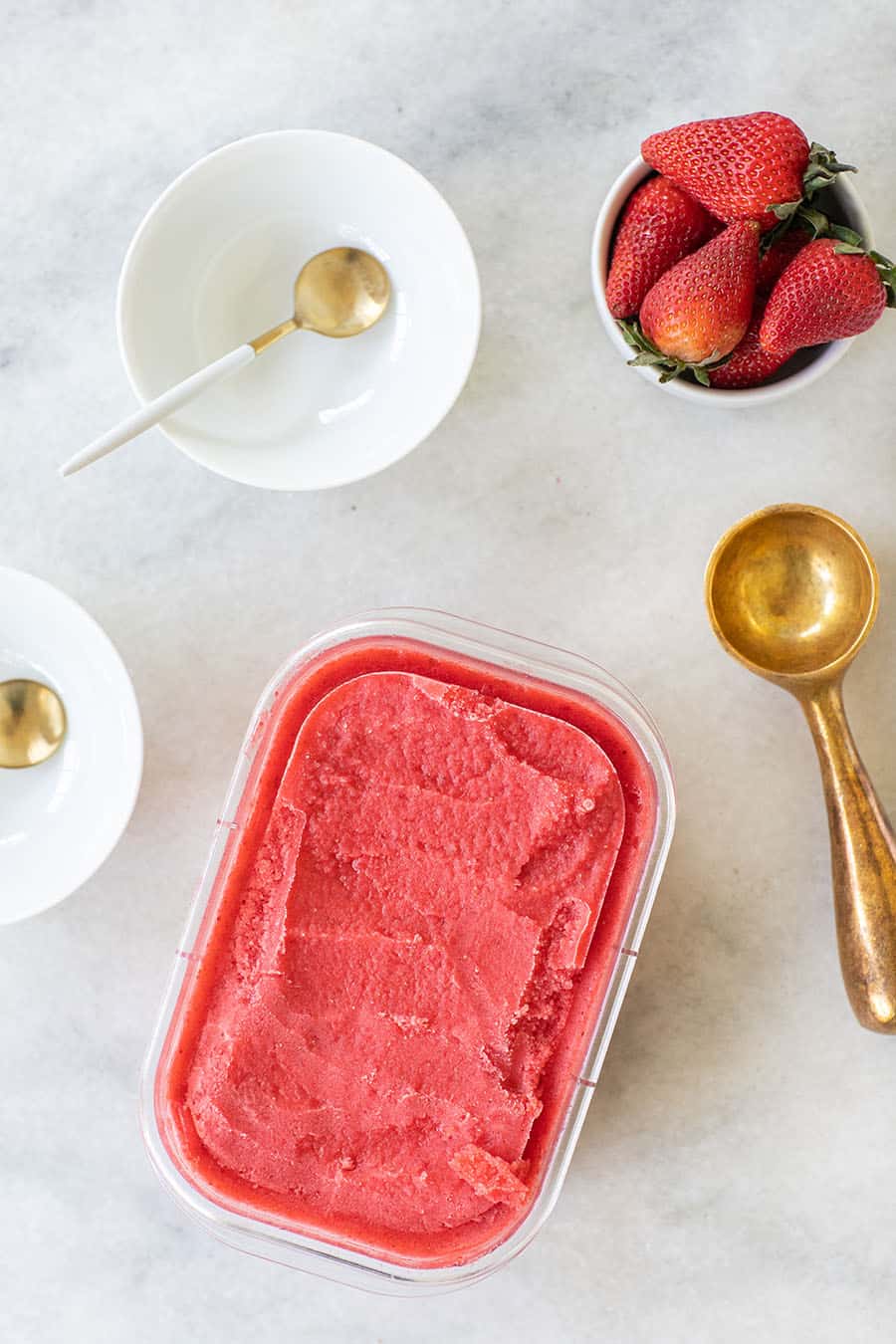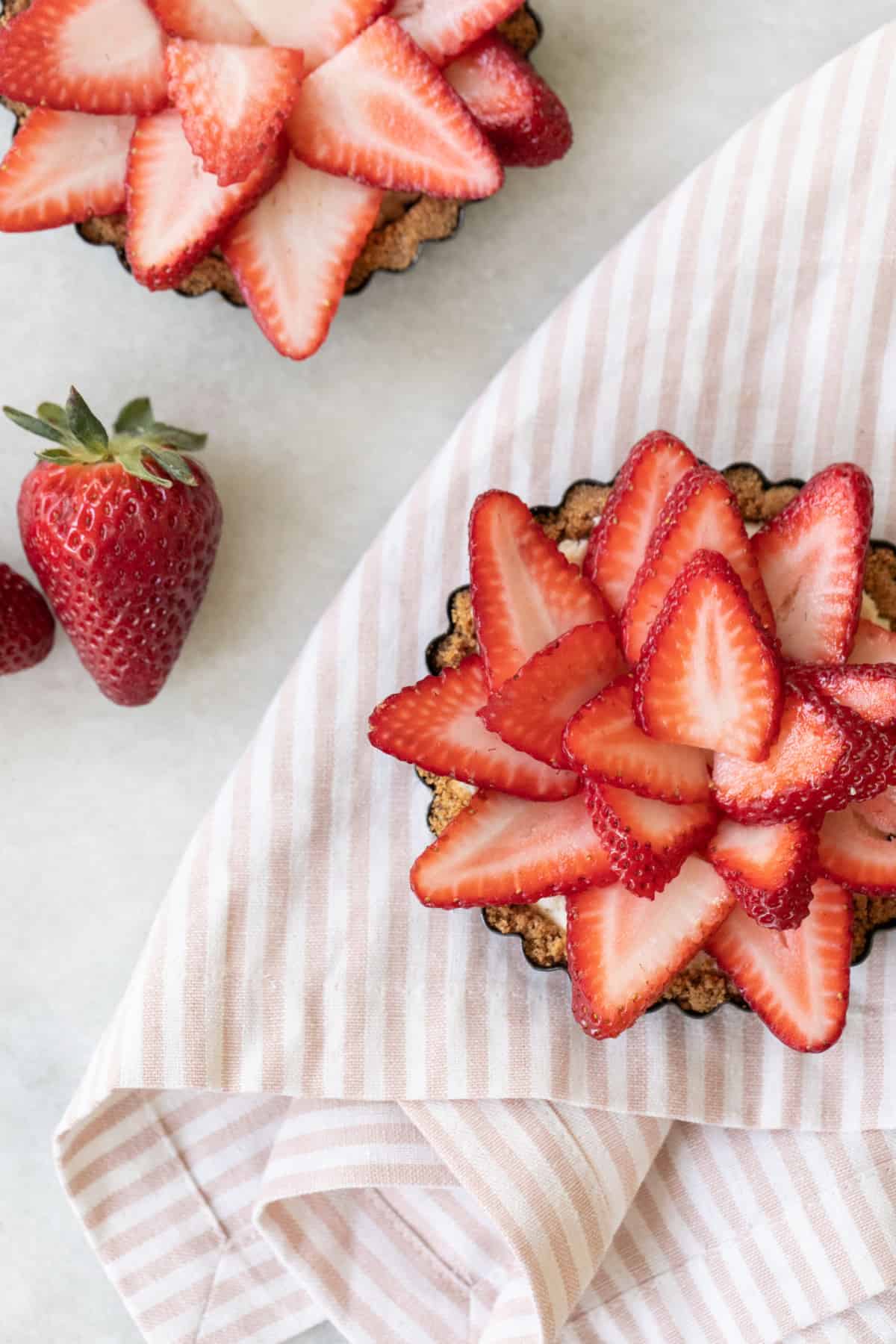 Mini Strawberry Mascarpone Pies
If you're looking for a simple dessert that is not sweetened with added sugar, these perfect! Made with a homemade graham cracker crust (so easy!), mascarpone cheese and of course juicy strawberries, we created these gorgeous and very tasty mini pies! Who doesn't love strawberries and cheese?!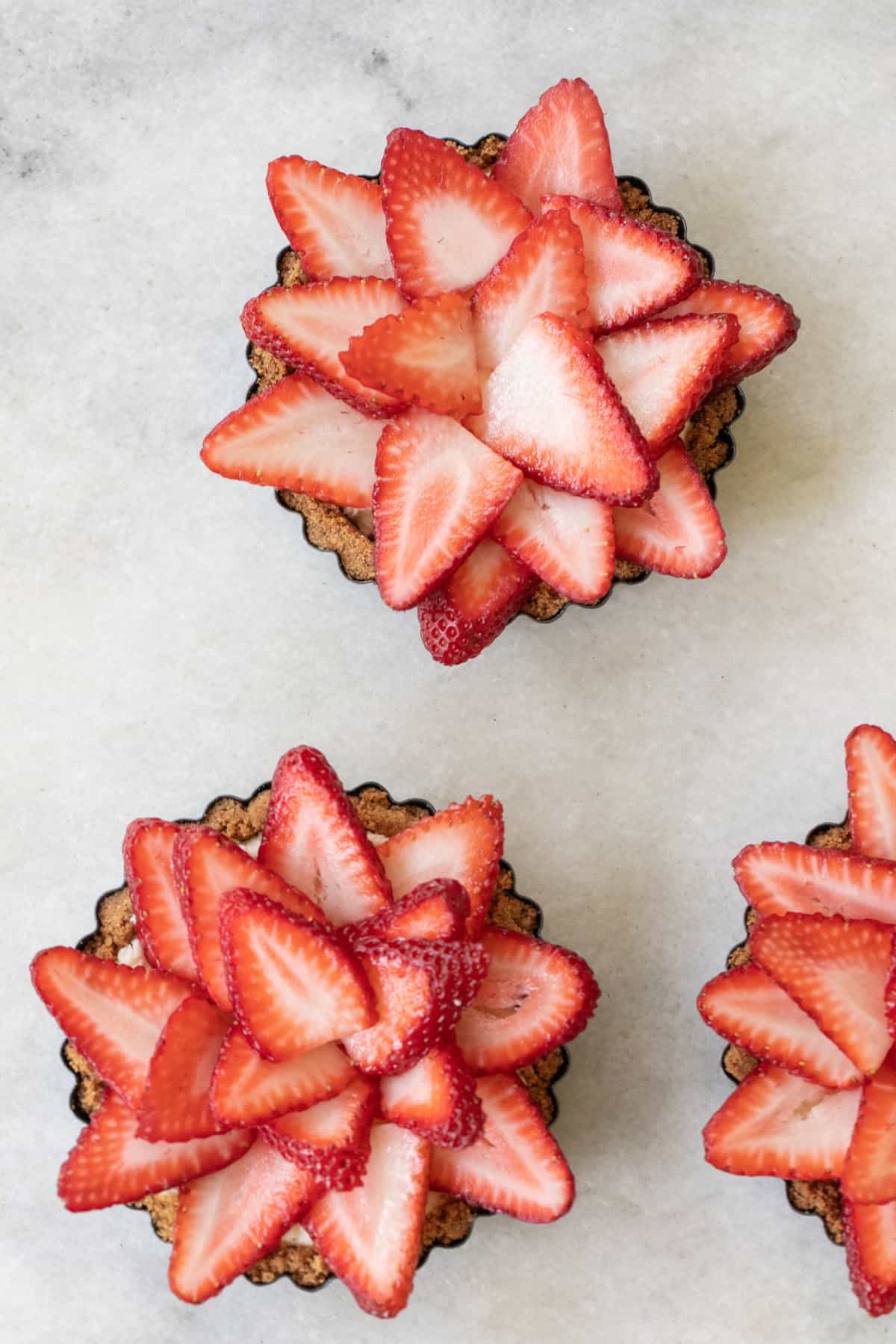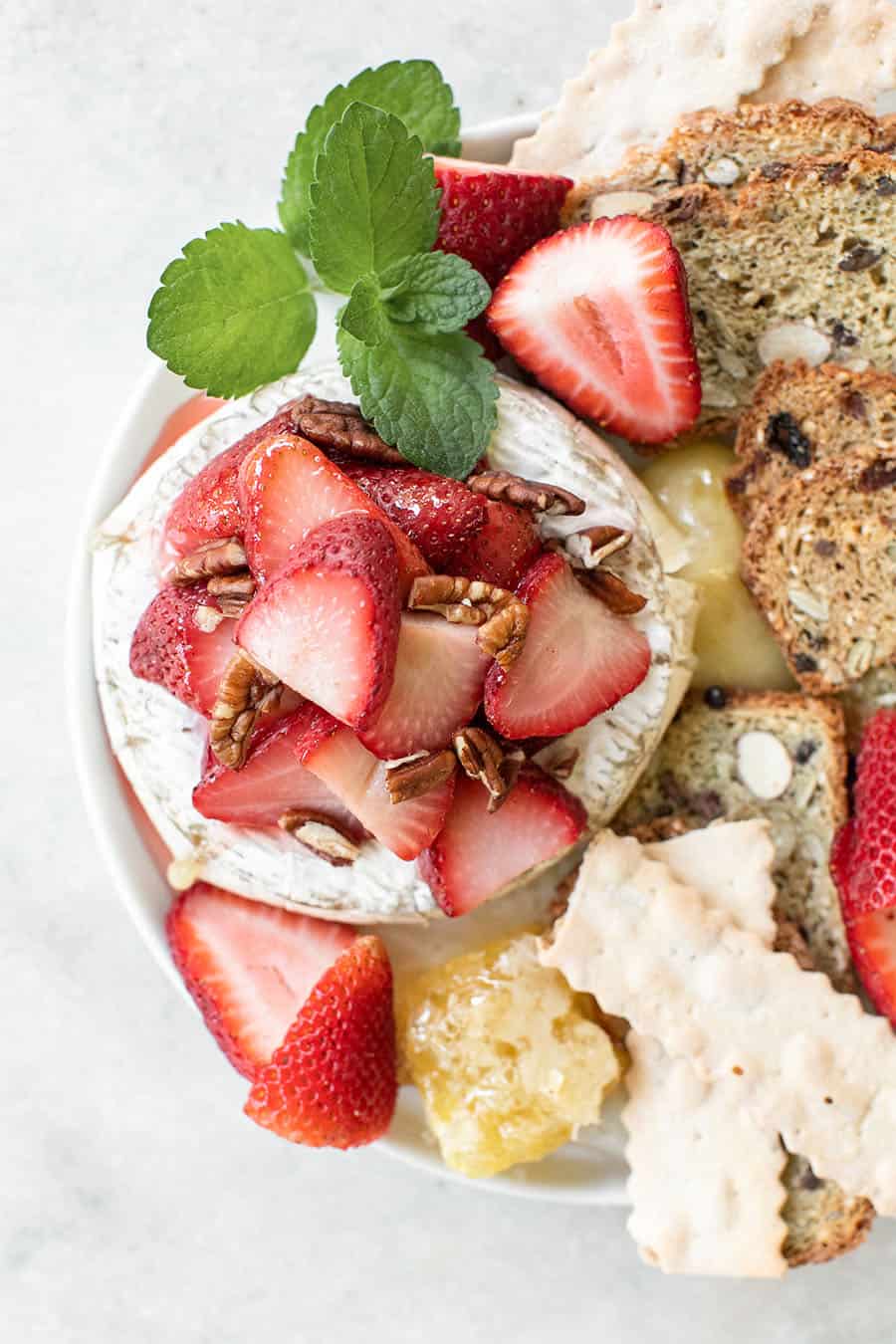 Strawberry Brie Dip
Baked brie is absolutely one of my favorite appetizers to make and the strawberries have taken it to the next level! We roasted California strawberries with honey and topped them on warm, melty baked brie.
You can cook the strawberries and the brie at the same time in the oven, making it even easier! Serve with crackers and you have on incredibly delicious snack! 
For this recipe, we wrapped the brie in tinfoil and baked it in a preheated 350 degree oven for 6 minutes.
On the other side of the pan, we added fresh sliced strawberries drizzled in honey and roasted them at 350 for 6 minutes.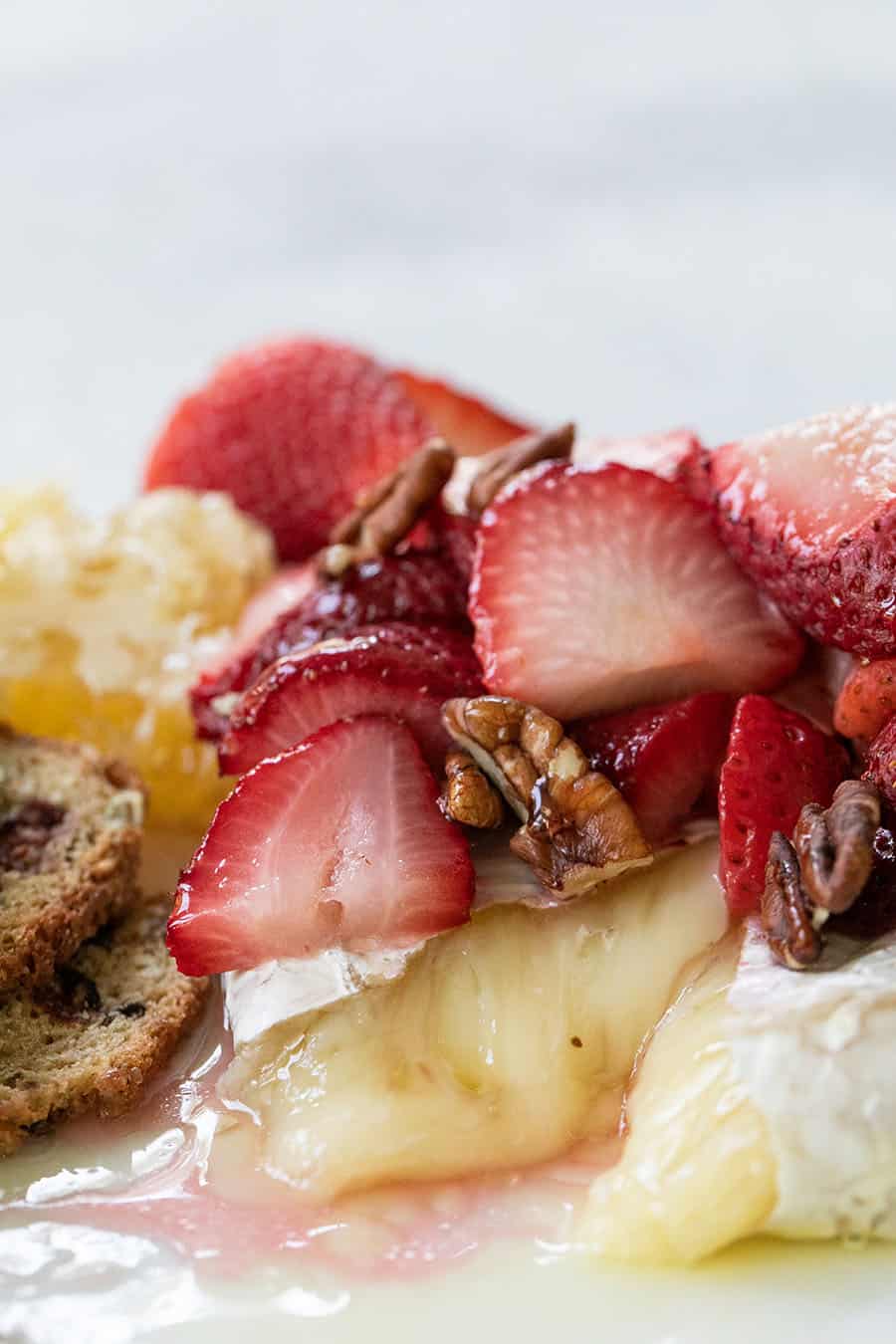 More Strawberry Recipes You'll Love
Strawberry Lemonade Pie recipe
Chocolate Covered Strawberries
Now that you have three delicious recipes using strawberries, we want to see your creations!!
Let us know if you make any of these recipes by leaving a comment below!
You can also FOLLOW US on FACEBOOK, INSTAGRAM, and PINTEREST to see more delicious recipes, cocktails, desserts, and parties!