If you're looking for the best muffin recipes for brunch or a snack, we have you covered! Check out these fun and easy muffin recipes, you'll love them all!
These are easy, one-bowl muffins recipes that are perfect for whipping up on short notice. Whether you're looking for a quick breakfast to bring to the office or an after-dinner dessert that won't take hours in the kitchen to prepare, these easy muffins recipes have got you covered.
From classic blueberry and banana nuts to savory cornbread and everything in between, you're sure to find a delicious easy muffin recipe that will have your friends and family asking for seconds.
5 Reasons You'll Love These Homemade Muffin Recipes
1. Recipes use basic ingredients that you probably already have in your pantry, which means they're easy to make and won't break the bank.
2. Easy to customize with your favorite flavors, from adding chocolate chips to switching out the type of berries.
3. They freeze well, so you'll always have delicious muffins on hand.
4. They come out of the oven as light, tender muffins, perfect for snacking or serving as a side dish.
5. Muffins are often made in one bowl. Measure the dry ingredients and the wet ingredients and then fold them together.
Best Easy Muffin Recipes
Here is a list of the best muffin recipes to make at home!
Supplies
Before you get started, check out some of the supplies you'll need to make these muffin recipes: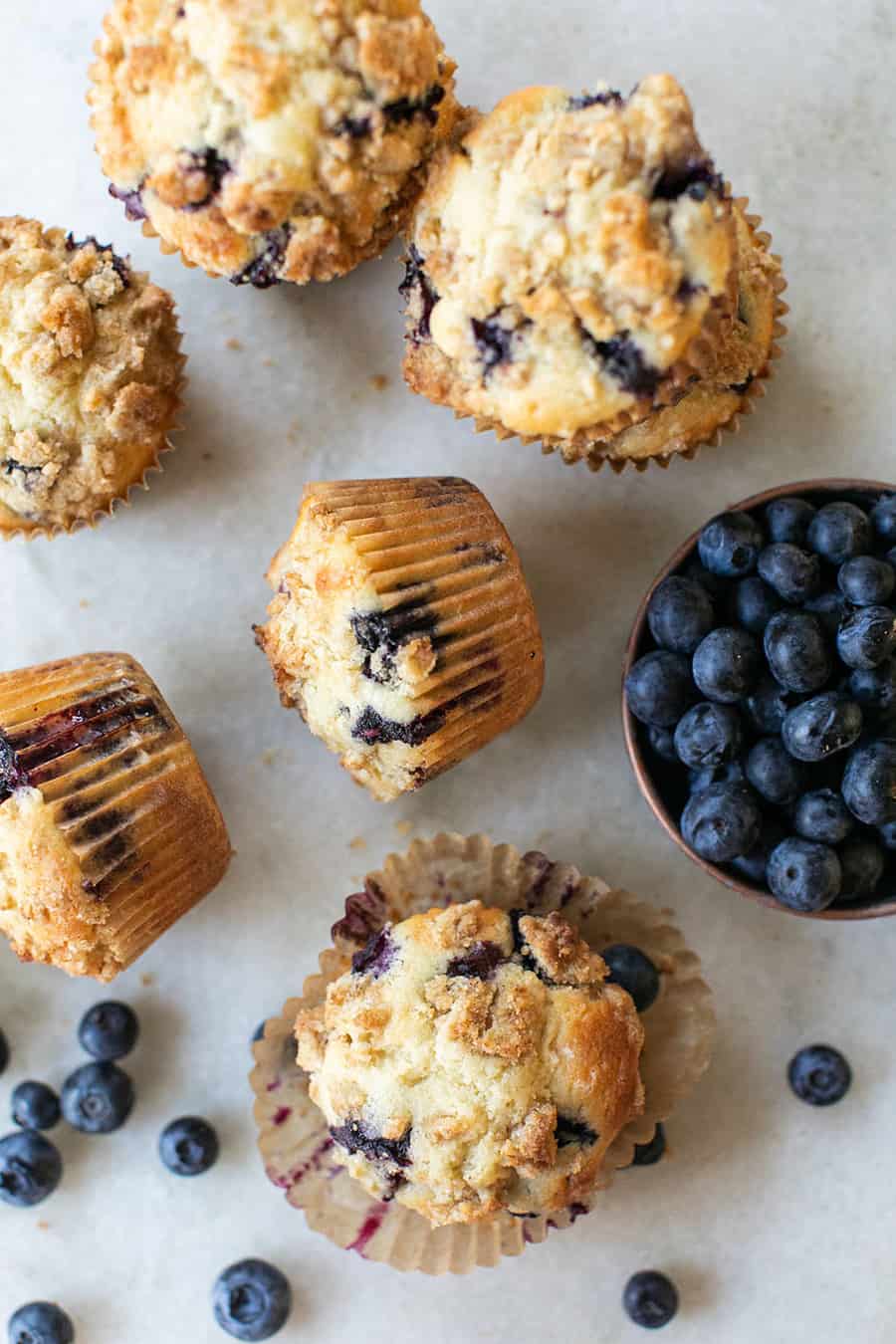 This blueberry muffin recipe is the best! Made with classic ingredients like butter, sugar, and fresh blueberries. They are super moist and tender and so good!
If you love blueberries, our baked blueberry muffins are some of the best!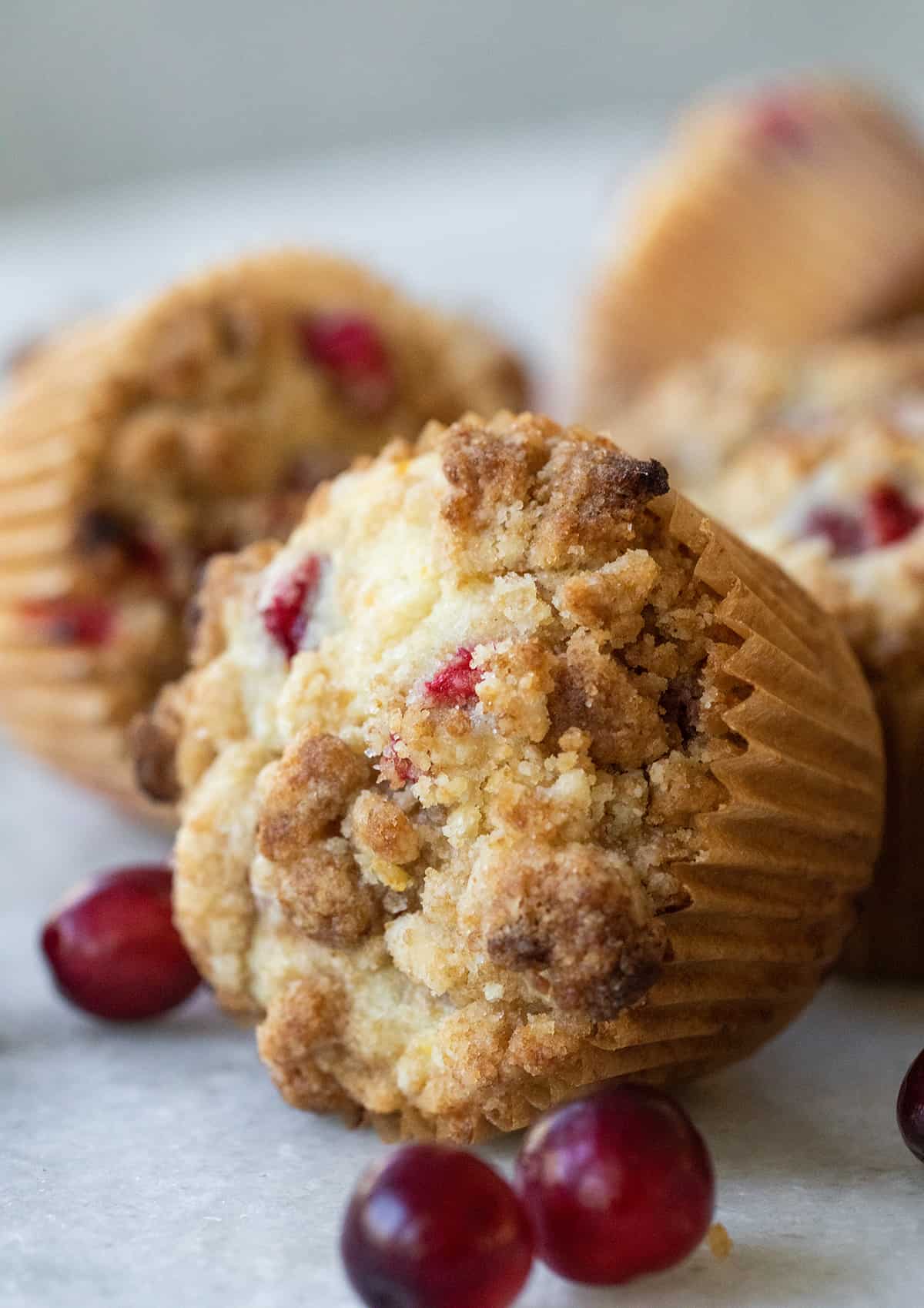 These easy muffin recipes combine cranberries' tartness with oranges' sweetness for a delicious and easy breakfast or snack. Serve them with cranberry relish for extra tartness.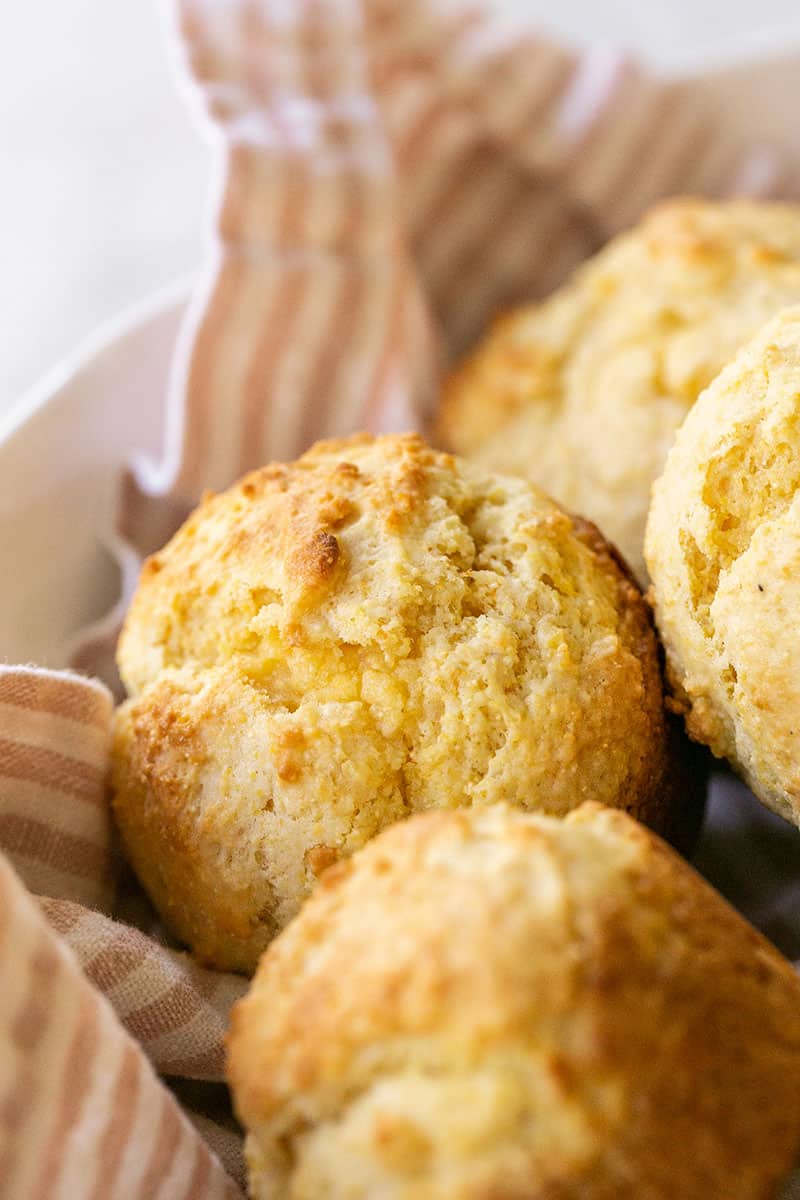 These easy cornbread muffins are the perfect savory, slightly sweet accompaniment to chili or soup. They're easy to make, and a total crowd-pleaser.
If you love cornbread, try our cranberry orange cornbread skillet is delicious!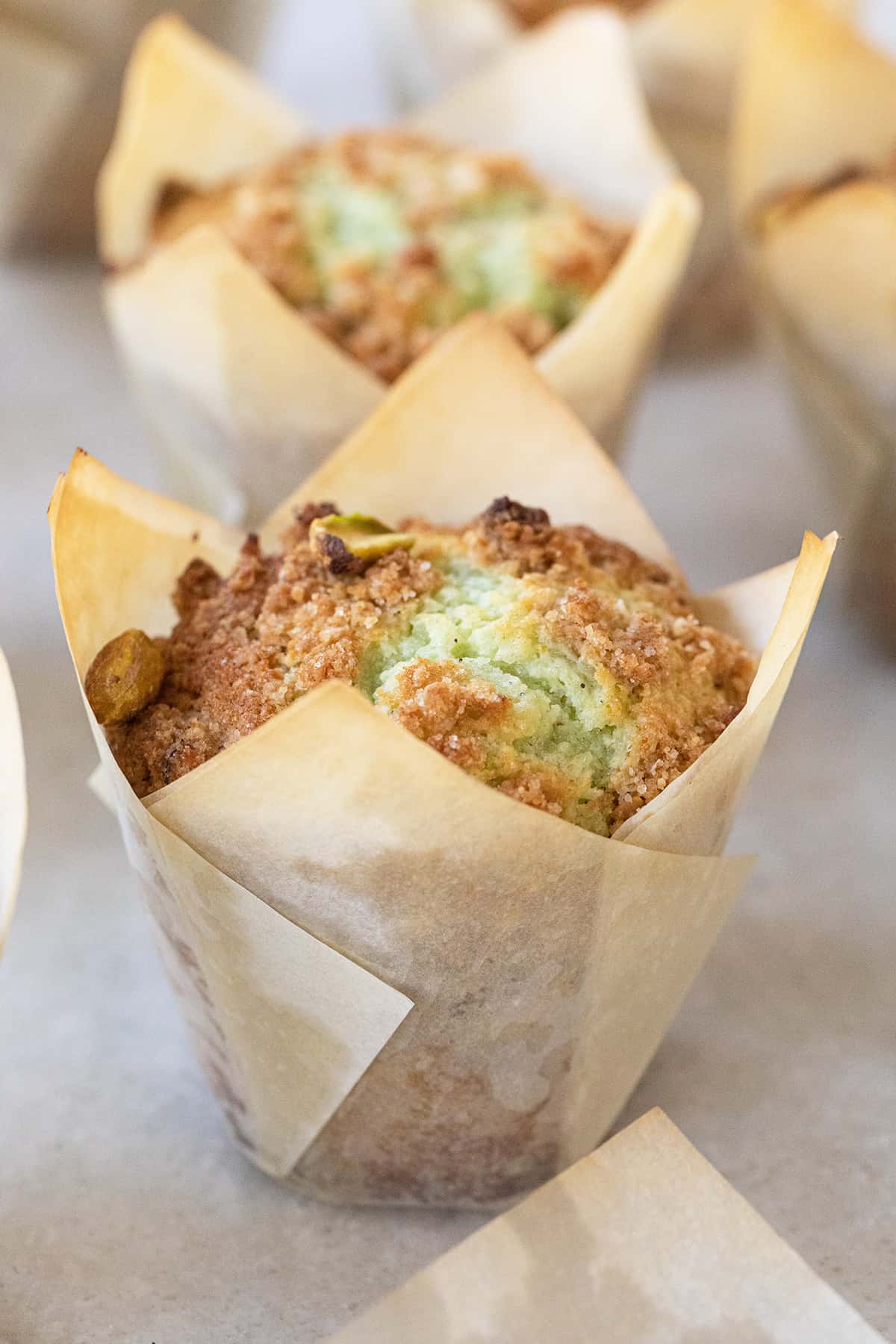 If you love our pistachio cake, these muffins are for you! They are bakery-style muffins and can be made in one bowl!
Try our pistachio cake recipe too!
These muffins have ground cardamom in them, making them so flavorful! They have a super moist crumb and are a delicious way to use up those fresh blackberries.
If you love recipes with cardamom, try our baked apple cider donuts, they are SO good!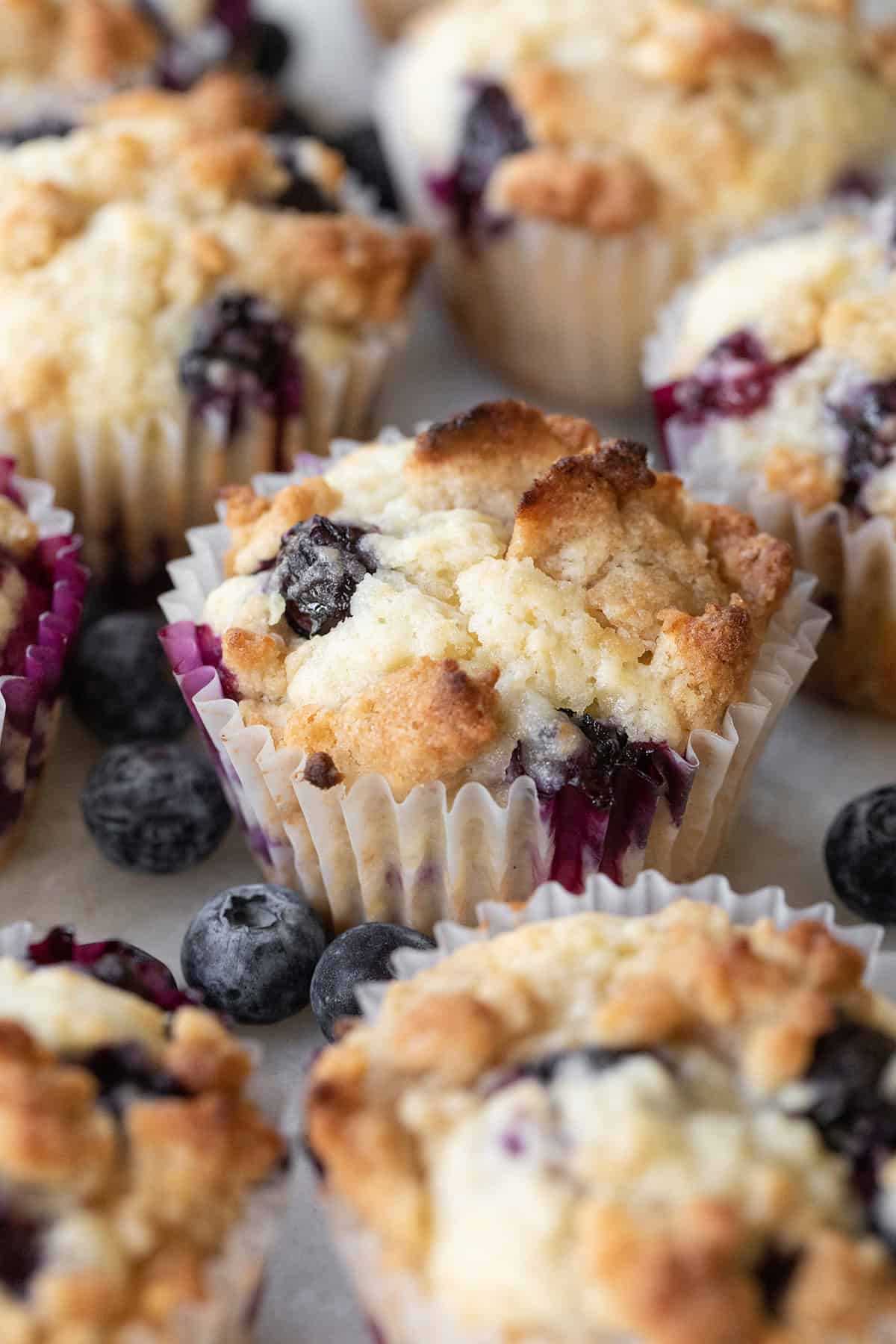 We go crazy for banana bread and blueberry muffins, so we mixed the two and made these super delicious banana blueberry muffins! The mashed bananas give the muffins a super moist texture.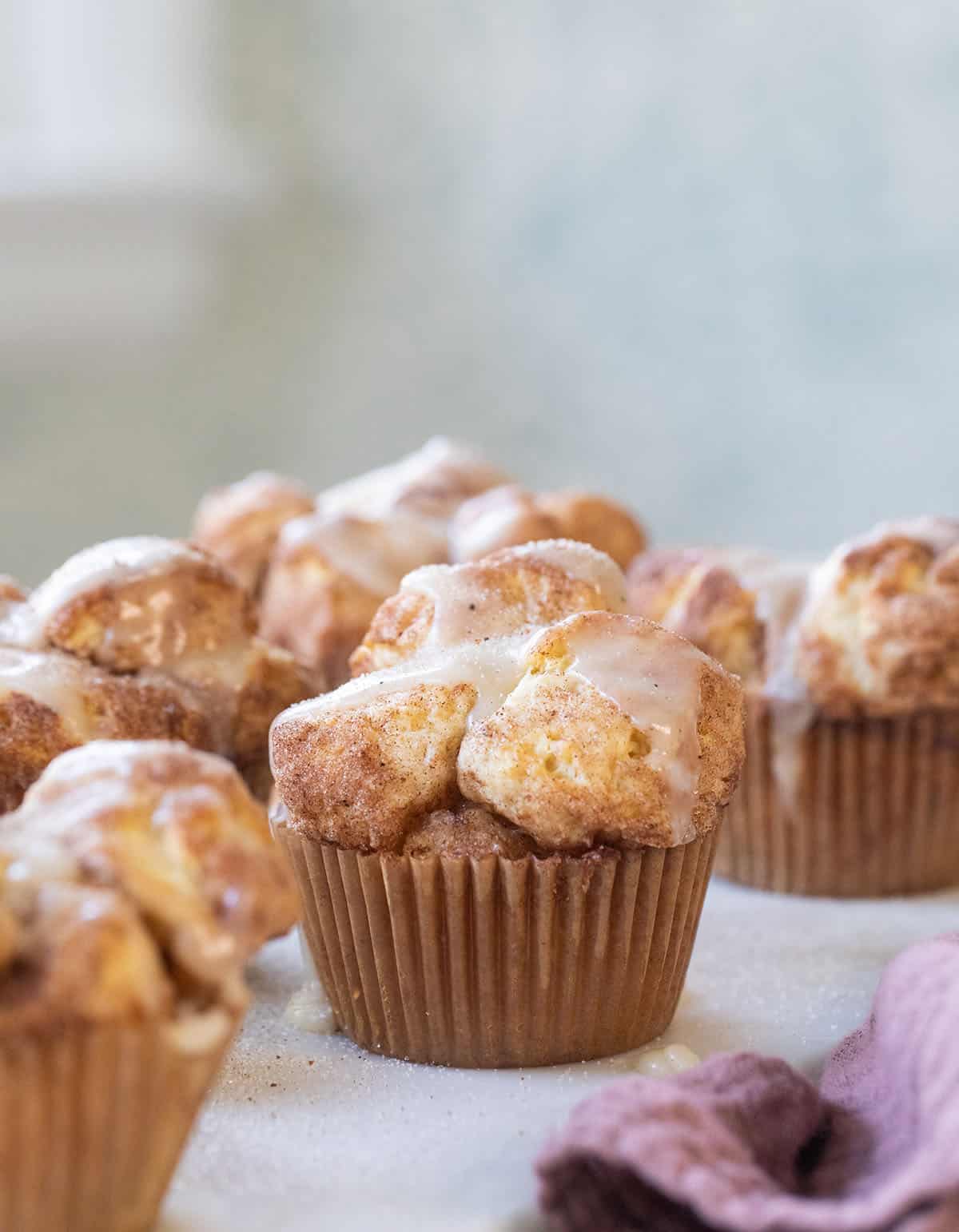 These are a fun twist on our monkey bread recipe! They are so fun and easy to make, they're a family favorite!
Tips for Making the Best Muffins
Read through the entire recipe before you start baking.
Be sure to use room-temperature ingredients, as this will ensure that your muffins bake evenly.
For easy cleanup, line your muffin pan with cupcake liners.
Don't over-mix the batter; this will make for tough muffins.
Use quality ingredients when baking, the end results will be better.
Always check the freshness and dates of the ingredients you're using.
Let your muffins cool in the pan for a few minutes before transferring them to a wire rack.
Muffin Recipe Variations
Gluten-free: You can make gluten-free muffins by swapping out the all-purpose flour for a gluten-free flour blend.
Whole wheat flour muffins: Substitute all-purpose flour for whole wheat flour.
Swap oils: Instead of vegetable oil, you can swap it for coconut or canola.
How to Tell When Muffins Are Done
Muffins are done when a toothpick inserted into the center comes out clean. The tops should be golden brown and spring back slightly when you press them.
How to Store Muffins
Muffins can last up to a week in an airtight container. For best results, allow them to cool completely before storing. If you need to store them for longer than a week, they can be frozen in an airtight container or plastic bag.
Frequently Asked Questions
What is the secret to making moist muffins?
The most important step to making moist muffins is not to over-mix the batter. Be sure to mix just until the ingredients are combined and then let the oven do the rest of the work.
What should be avoided in making muffins?
Avoid over-mixing the batter, as this will make your muffins tough. Also, be careful not to open and close the oven door too often, as this can cause the muffins to sink.
What's the difference between a muffin and a cupcake?
The main difference between a muffin and a cupcake is that muffins are less sweet than cupcakes and typically have more of a tender crumb and a denser texture. They are also made in one bowl and the ingredients are gently mixed.

Cupcakes are sweeter than muffins, made by beating butter and sugar. They are fluffier and have a cake-like texture. They are similar to the cake but in the form of a muffin. Cupcakes are also topped with frosting for extra sweetness.
Is oil or butter better for muffins?
This depends on the recipe. We use oil and butter in some of the recipes. The oil keeps the muffins tender and moist, while the butter adds flavor depth and also moistness. Melted butter is a great way to add flavor and keep the muffins super moist.
Should you let the muffin batter rest?
We do not do this for our recipes, however, you can definitely do this. The muffin batter can sometimes benefit from a rest before baking, allowing the ingredients to fully absorb and combine. This could result in a better texture and flavor.
What to Serve with Muffins
Muffins make a wonderful side dish to any brunch! Serve them with some butter, jam, honey, or nut butter for even more deliciousness. We also love to serve them with any of the dishes below:
Fresh Fruit Platter with Yogurt Fruit Dip
When to Serve Muffins
Muffins are a great breakfast treat, but they can also be served as snacks or even desserts! They are easy and delicious any time, here are some occasions you can serve muffins:
More Muffin Recipes You'll Love
Let us know what you think!
If you make any of our favorite muffin recipes let us know by leaving a comment and review below!
You can also FOLLOW US on FACEBOOK and PINTEREST to see more delicious recipes, cocktails, desserts, and parties!