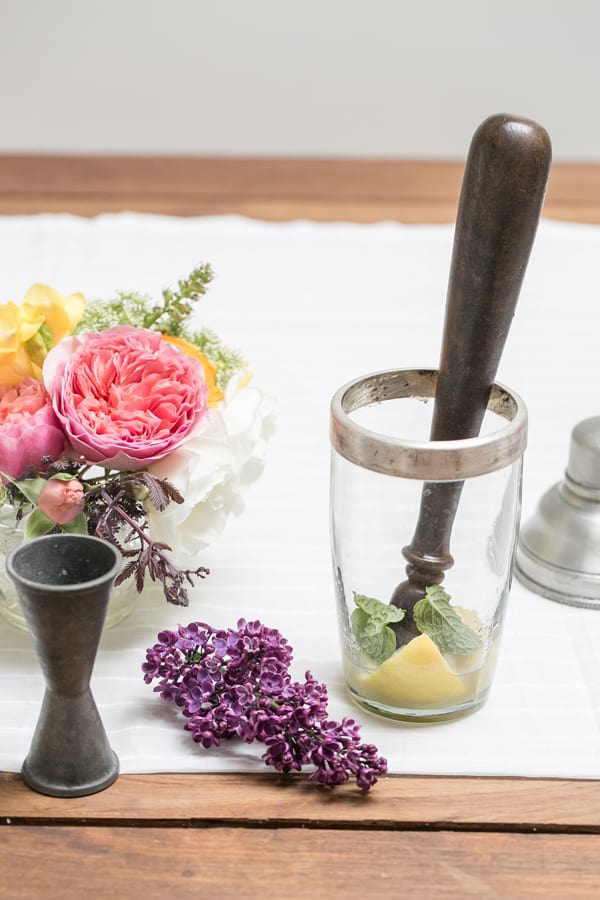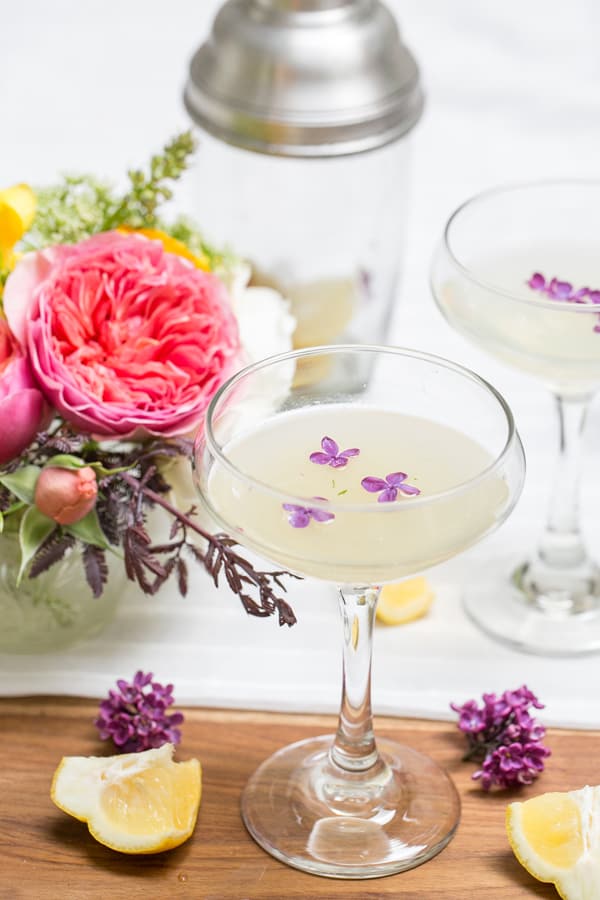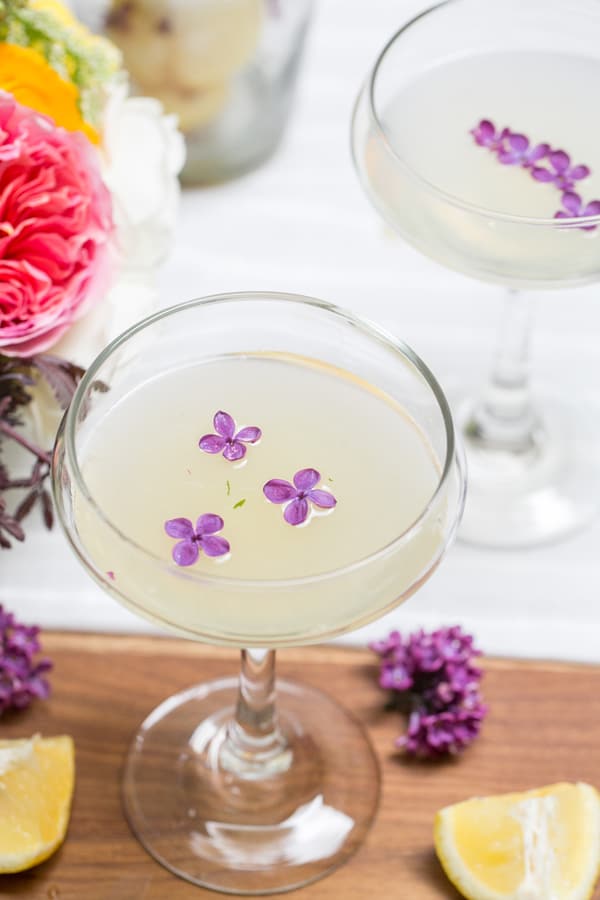 A few weeks ago Zan and I attended an event for Tastemade, a new app that allows you to make really cool videos for restaurant reviews, etc. At the event, we had a delicious cocktail made with Pisco, which is a Peruvian white brandy made from grapes. The national drink in Peru is a Pisco Sour, so this Lilac Pisco cocktail is a little twist on that. It's made with lemon juice, simple syrup, a few mint leaves, St-Germain Liqueur and of course a few fresh lilacs, which have a sour lemony taste to them. It's easy to make and is so refreshing.
Lilac Pisco Cocktail (makes two cocktails)
2 ounces lemon juice
1/2 of a lemon in chunks with the rinds on them
2 ounces pisco
1 ounce St-Germain Liqueur
1.5 ounces simple syrup (more or less depending on how sweet you like it)
4 mint leaves
1 tablespoon lilac flowers, washed.
Directions
Combine the lemon chunks with the rinds, simple syrup, mint and lilac flowers in a cocktail shaker and muddle. Then add in the Pisco, lemon juice, St-Germain and ice. Shake for about 20 seconds. Then strain into a coupe glass and garnish with a few more lilacs. Enjoy!
Flowers by White Fig Designs