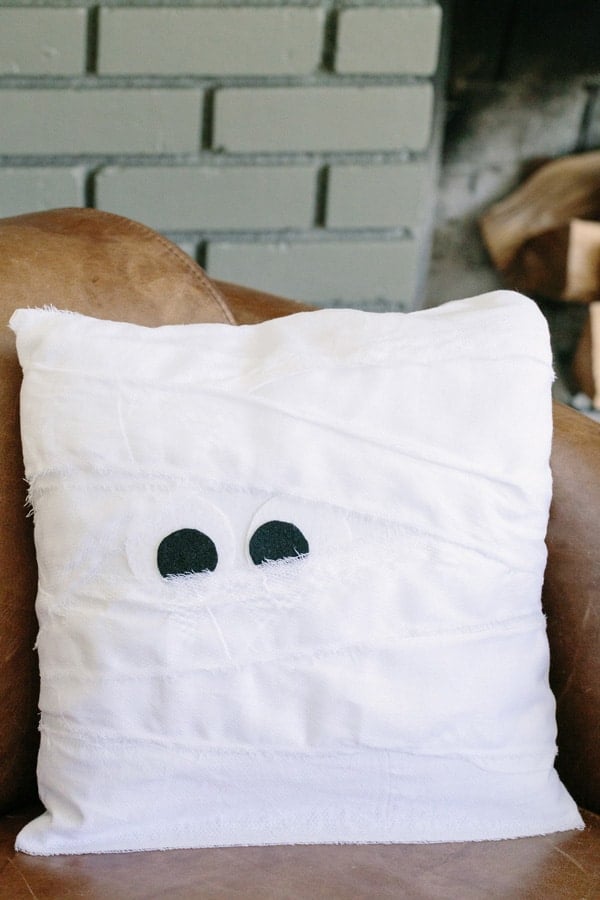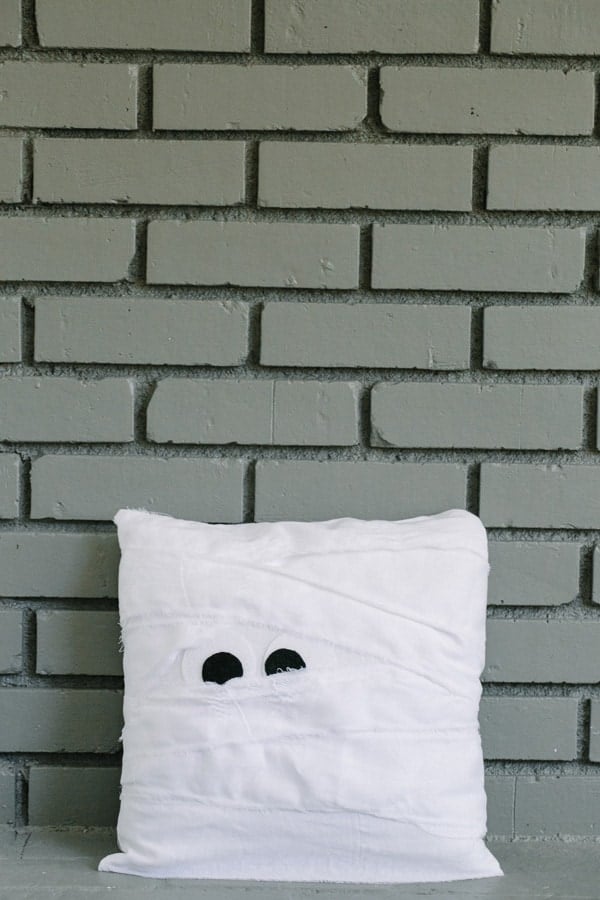 How charming is this no-sew DIY mummy pillow?! Yes, no sewing! It's effortless to make and adorable for Halloween! Perfect for a kid's room during the month of October or to make a few to use as throw pillows in a living room. Just the right amount of spookiness, ha!
No Sew DIY Mummy Pillow
Fabric glue
Pillow insert
White fabric, preferably one that has texture and looks like a bandage
Black and white felt for the eyes
Scissors
Directions:

Trace two circles from the felt — a larger one for the white and smaller for the black.
Glue them together using fabric glue, then glue them to the pillow insert.
Tear strips of fabric along the crosswise thread. They can be of different sizes.
Position the fabric on the pillow, wrapping it from front to back. Then glue with a few dots of fabric glue.
Do this over the entire pillow, leaving an opening for the eyes.