Did you just sit down with a great recipe and you're ready to build a gingerbread house only to realize it calls for molasses? Molasses isn't the most common ingredient found in the kitchen anymore, but it is still used to make some wonderful dishes. And don't worry, you've got options. If you're looking for a substitute for molasses, look no further.
There are plenty of things you can use from your own pantry instead of molasses. Read on to learn what they are.
Consider These Things Before Substituting
The first thing you need to know about molasses substitutes is that there's not a product that will give the same texture and flavor as molasses. When you substitute an ingredient, it will change the texture and the flavor of the recipe.
Molasses is a liquid sweetener and acts differently in recipes than dry sweeteners. We recommend sticking to a liquid alternative if you're baking. When using it for a hot drink or a rub, dry sweeteners can work well.
We only recommend using a substitute for allergy or health reasons, to lower the sugar in the recipe, or if you're in a bind!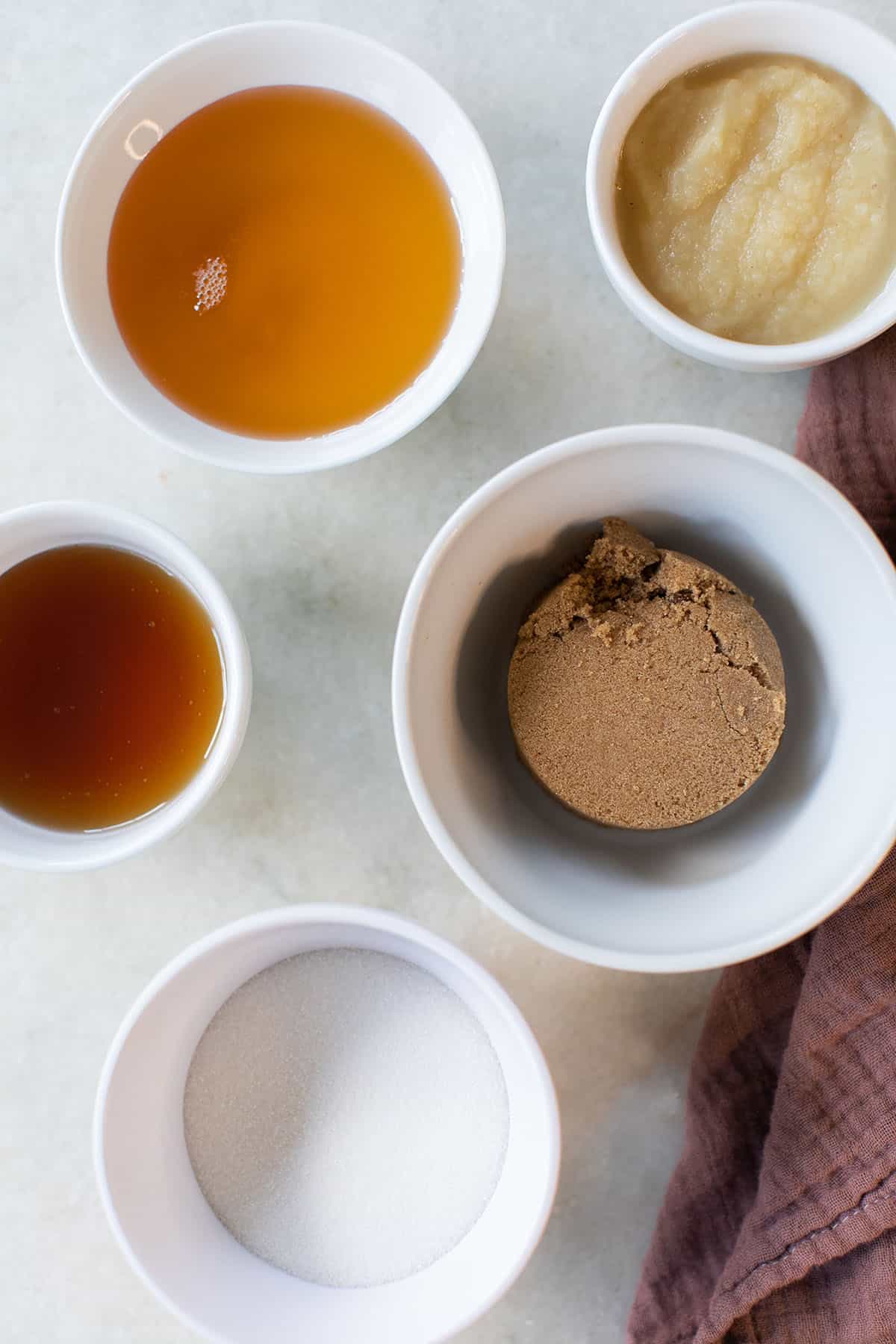 Substitutions for Molasses
1. Honey
If you immediately wondered if you can use honey as a substitute for molasses, you're right! Molasses, a product produced during the sugar-making process, can give your gingerbread house the perfect texture and taste, but honey makes a great substitute. 
The taste may be a bit different, but the texture works very well and makes it an excellent alternative for molasses. For the amount, it can be evenly exchanged.
2. Maple Syrup
Maple syrup has a very similar look to molasses, and it does work well if you're caught missing that key ingredient. They aren't exactly the same, so it will add some sweetness, like honey, but it can help you achieve any molasses recipes you may be working on at the moment. 
The measurements exchange cup per cup, and although it isn't as thick, you'll still end up with some great flavors.
3. Brown Sugar
Looking to build the perfect holiday centerpiece and found a great gingerbread tree recipe, but you're missing just one thing? Brown sugar is a great substitute for molasses in recipes since it's so often available in the kitchen.
Brown sugar is molasses and granulated sugar combined, so you can achieve some similar taste and texture. For every 1 cup of molasses, use 3/4 cup of brown sugar.
4. Granulates Sugar
If you're really in a pinch, you can use 3/4 cup granulated sugar and 1/4 cup hot water to create a syrup equal to 1 cup of molasses. However, it will be lacking the flavor molasses adds, so try adding some extra spices to bring that back.
This may not be your top choice when it comes to the question of "What can I use if I don't have molasses?" But it will work if you don't have anything else readily available.
5. Dark Corn Syrup
Dark corn syrup is similar to molasses in texture and color. However, it does not have the same flavor.
6. Applesauce
Ever wondered what is a healthy substitute for molasses? Applesauce is a great option if you want to cut down on sugars but still make some delicious baked goods that typically call for molasses. You can add some sugar and cinnamon to get the sweetness of molasses without the calories.
Applesauce has a good texture and the moisture of molasses, but it isn't the closest compared to some of the above options. When it comes to measurements, you often have to eyeball it and give it your best guess.
Super Substitutes for Molasses
A substitute for molasses doesn't have to be a perfect match. As long as you can get a good consistency and some sweetness, you'll still end up with a good product. Plus, there are even more options than just those listed above including yogurt.
What is a healthy substitute for molasses?
Honey, applesauce, and maple sugar are all healthy substitutes for molasses. These substitutes will not have the same flavor and will yield a different texture but if you're looking for a healthier option, those ingredients are the options.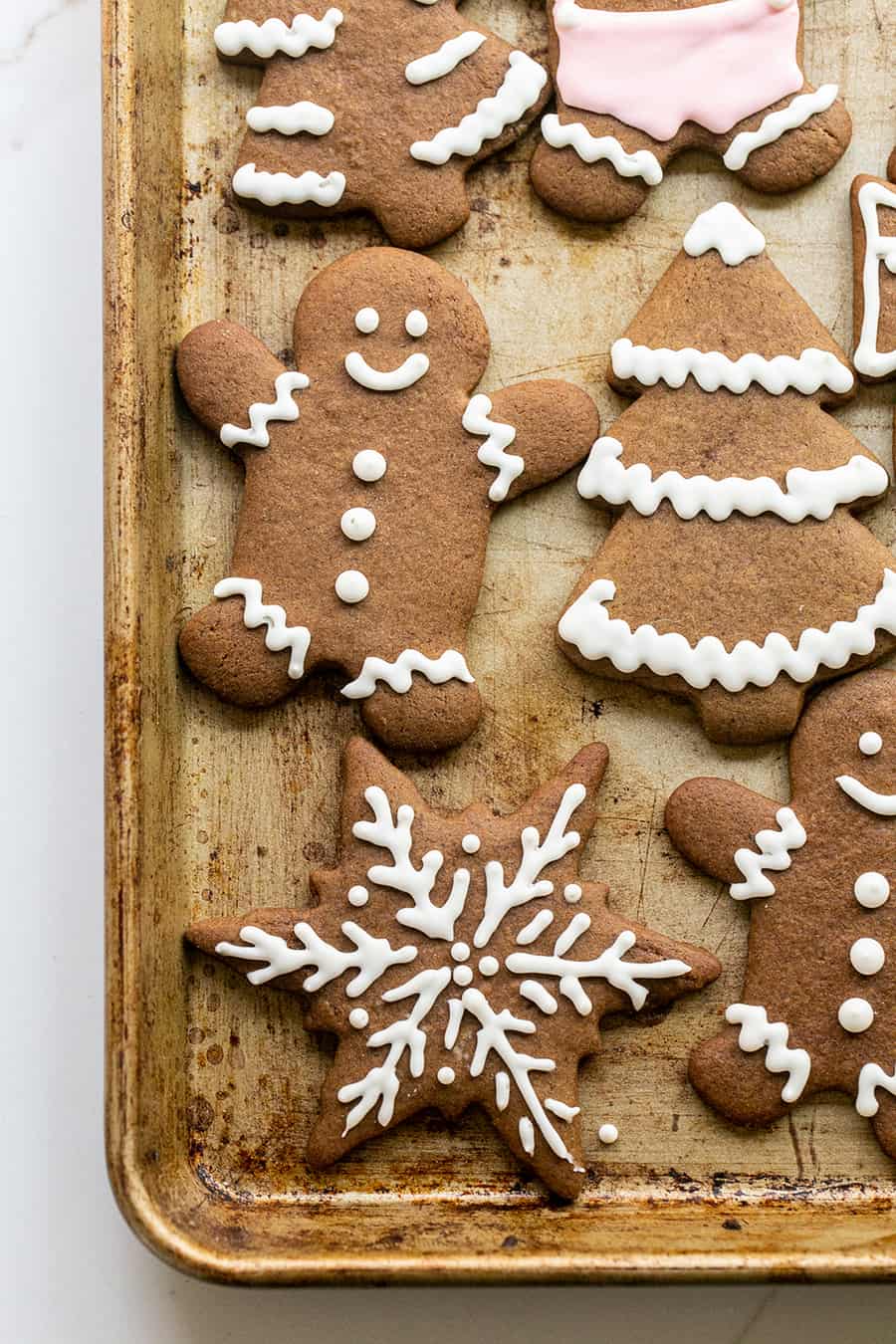 Recipes with Molasses
Try one of these substitutions in these recipes:
Fluffy Gingerbread Cake Recipe
Moscow Mule with Gingerbread Spices
And if you're looking for more holiday-inspired dishes, we've got you covered!
Let us know if you try any of these substitutions for molasses by leaving a comment below!
You can also FOLLOW US on FACEBOOK, INSTAGRAM, and PINTEREST to see more delicious recipes, cocktails, desserts, and parties!
This post may contain affiliate links. Please read our disclosure and privacy policy.