Why I have never thought to camp (or glamp) on Thanksgiving is a mystery to me! Thanksgiving camping is a wonderful way to slow down, spend time with friends and family, with nature as your backdrop! It's also a fun way to celebrate a Friendsgiving, the weekend before Thanksgiving too!
We teamed up with our friends at Mark and Graham and headed to El Capitan for some R&R and a little pre-Turkey Day festivities! Surprisingly, cooking a full Thanksgiving menu over a campfire is actually really fun and totally achievable! I'll be honest, I was going to cook the traditional turkey over the coals (or deep fry it), but I decided last minute to skip the tradition and go with gourmet turkey dogs instead, haha!! It is camping after all! The gourmet hotdogs were amazing! We topped them with stuffing and cranberry sauce too, so good! It was just the perfect fit for the setting.
I'm all about a delicious cheese plate, so we stopped by C'est Cheese, in Santa Barbara for some charcuterie before heading to the campsite.
I also made campfire pumpkin pies, which I'll go on record saying they taste better than traditional pumpkin pie! Easy and scrumptious. And we weren't having Thanksgiving camping without sweet potatoes! For these, I baked them over the fire in foil, then added marshmallows, brown sugar and butter…. they were absolutely delicious! Of course, you can't go camping without making s'mores, so I made a platter with toppings to create yummy flavors. We had wine, sparkling cider and Apple Cider Moscow Mules. There was stuffing, cranberry sauce, roasted vegetables and more. It really was a Thanksgiving glamping feast, all cooked fireside!
For the decor, I wanted it to be easy, so I used flowers and fruit from the grocery store. I added a few flowers to small glass jars (which you can also buy at the grocery store!), and then placed some pears and other pretty fruit on the table for easy decor. The leaves, around the campsite, were beautiful and added a festive fall touch. Everything else, I packed from home and took to the campsite.
See the recipe for campfire pumpkin pies and a Thanksgiving camping buying guide below!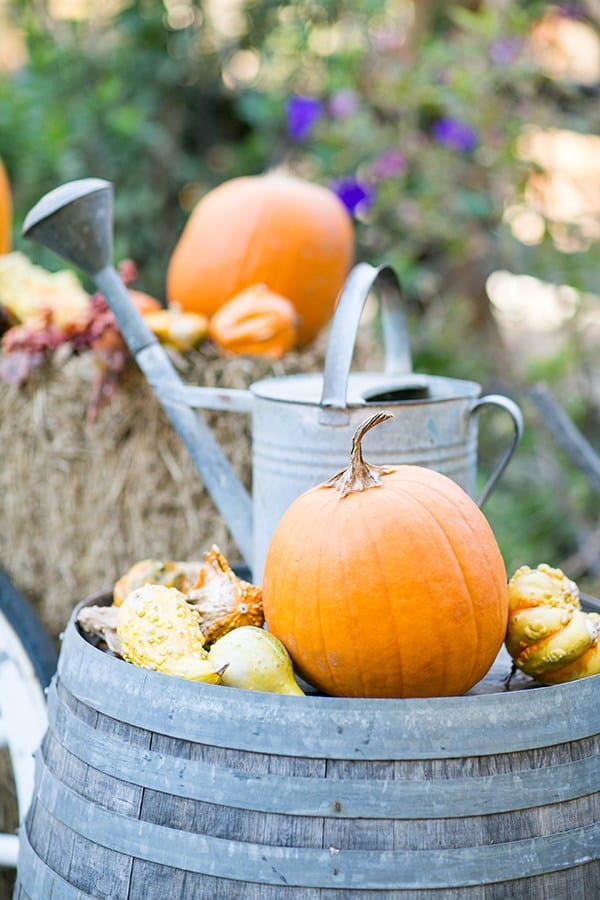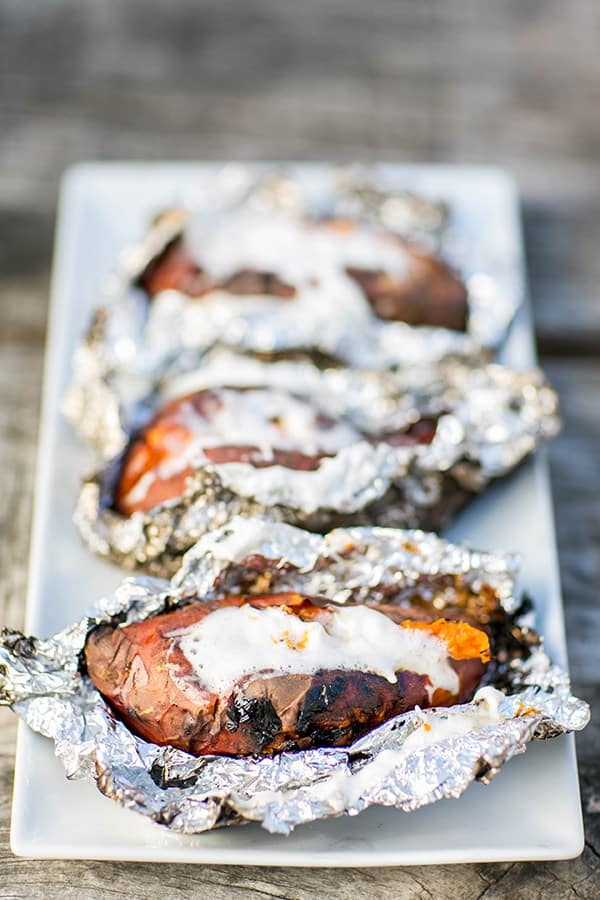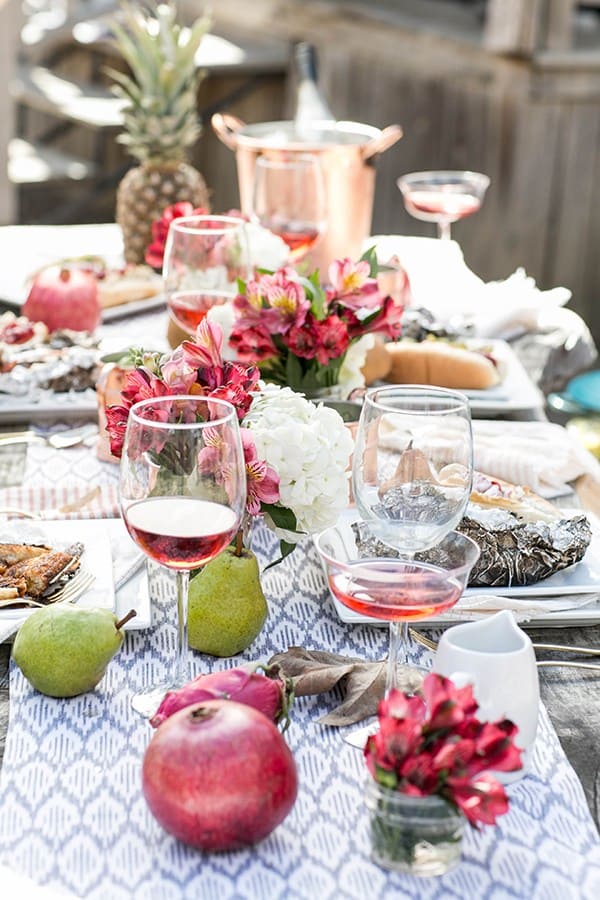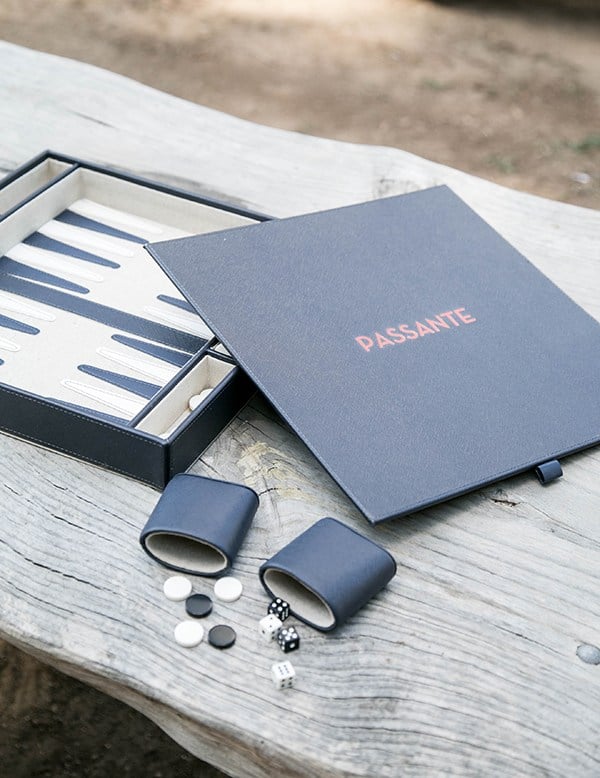 Campfire Pumpkin Pie
1 can pumpkin puree
1 cup brown sugar
1 teaspoon pumpkin pie spice
2 teaspoons cinnamon
1/4 milk
Loaf white bread
Butter
Directions
Mix the pumpkin, brown sugar, pumpkin pie spice, cinnamon and milk in a bowl, until combined. Taste test to get your desired flavor… more or less sweet, etc.
Butter 2 pieces of bread really well! The more, the better!
Place the butter side down in the pie maker. Then scoop some pie filling into the center. Add the other piece of toast on the top.
Close the pie maker.. extra bread will hang out of the side, but will fall off in the fire.
Cook over the fire until golden brown. Turn periodically, so it doesn't burn.
Buying Guide
Copper mugs – Mark and Graham
Copper ice bucket – Mark and Graham
Napkins – Anthropologie
Gold flatware – Pier 1 Imports
Cashmere blanket – Mark and Graham
Canvas weekend bag – Mark and Graham
Board game – Mark and Graham
Ikat table runner – World Market
Hobo pie maker – World Market