Taking the classic s'more to a whole new level with a little trick! Dipping marshmallows into Baileys Irish Cream before roasting!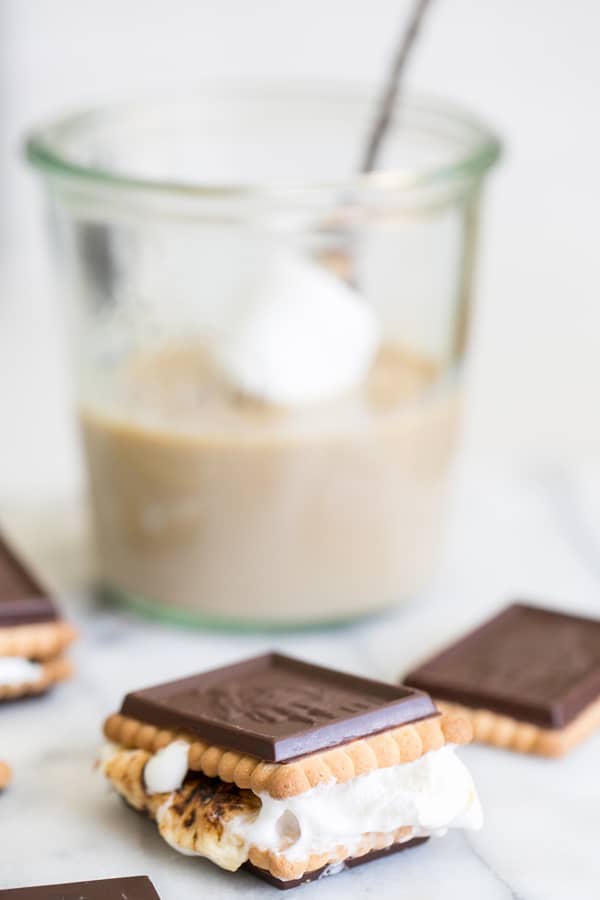 This is such a fun and easy St. Patrick's Day dessert! If you're a total s'more lover like me, really I can never turn down a s'more, Then you will love this fun trick!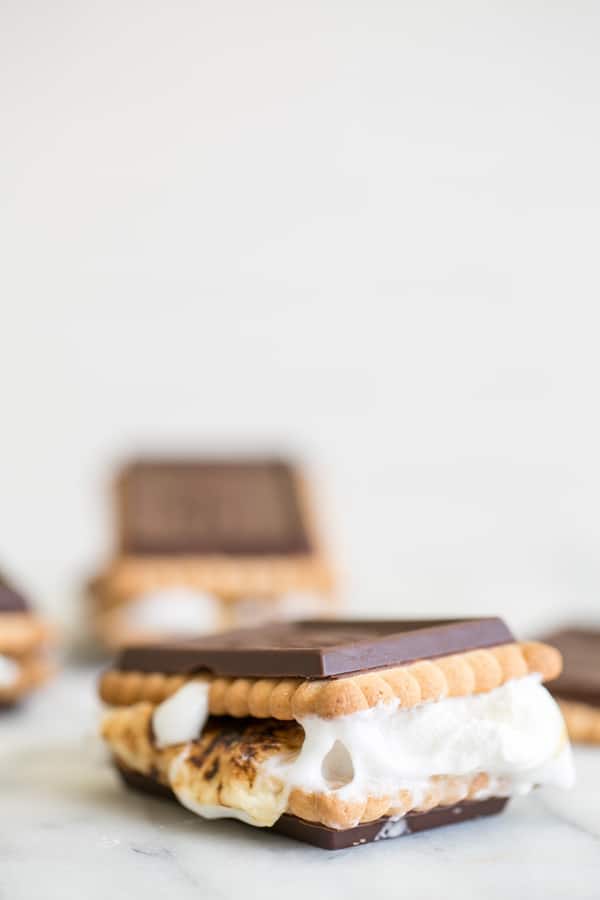 Dip the marshmallow in Baileys Irish Cream before and after you roast it and sandwich between two cookies covered in chocolate. Oh my goodness it's BEYOND good!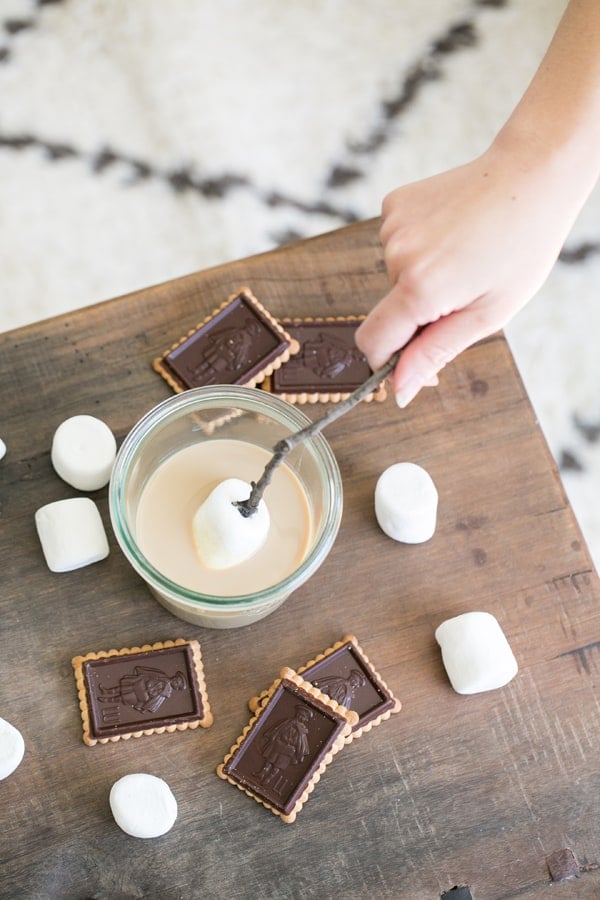 What Cookies to Use for S'mores
Traditionally, graham crackers are used to make a s'more. However, there are several other delicious cookies you can use!
LU Petit Ecolier cookies we used these because they look charming and taste delicious and they already have the chocolate on them!
Pizzelle which re traditional Italian waffle cookies and very pretty.
Mini Waffles, toasted are fun for kiddos!
After trying a Baileys Dipped s'mores, you'll never go back to an original s'mores again!
Use different chocolate…
Think outside the box when it comes to smores and use different flavored chocolate. There are so many incredible chocolate bars with peppermint, ginger, candy, dark chocolate, milk chocolate, caramel. Think outside the box!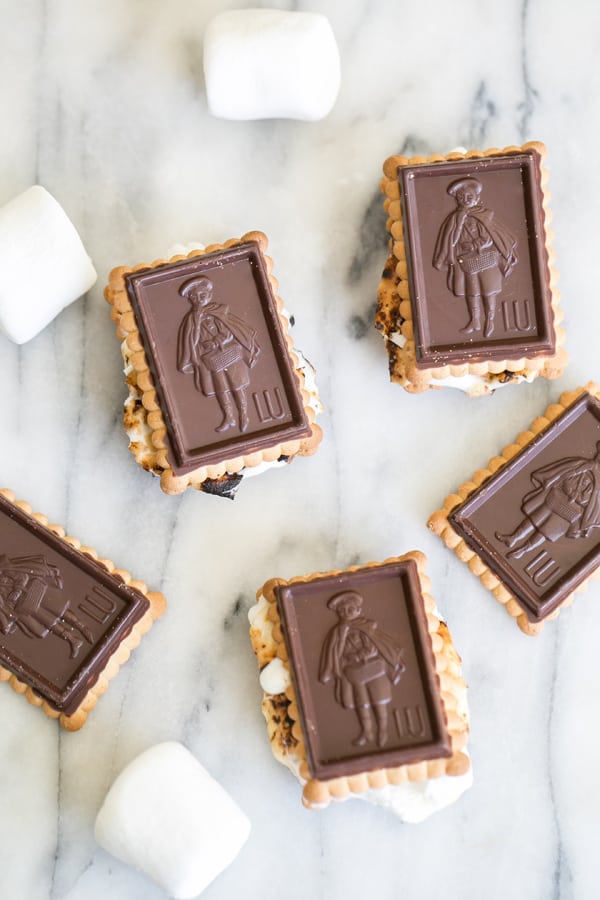 Furthermore, if you're having a party and have a fireplace, create a Baileys s'more dipping station on a coffee table near it.
Add a tray, a bowl of marshmallows, cookies or graham crackers and a jar of Baileys Irish Cream. Guests will love this fun idea!
It's also perfect for camping and of course an easy St. Patrick's Day dessert.
More St. Patrick's Day Ideas!
Lucky Charms Ice Cream made with Cereal Milk!
How to Make Jameson Jello Shots
Let us know if you make these! They're a lot of fun and great if you want to try something different, for camping and for St. Patrick's Day! Happy s'more making!
Tag us on social @sugarandcharm so we can see your dipped s'mores!