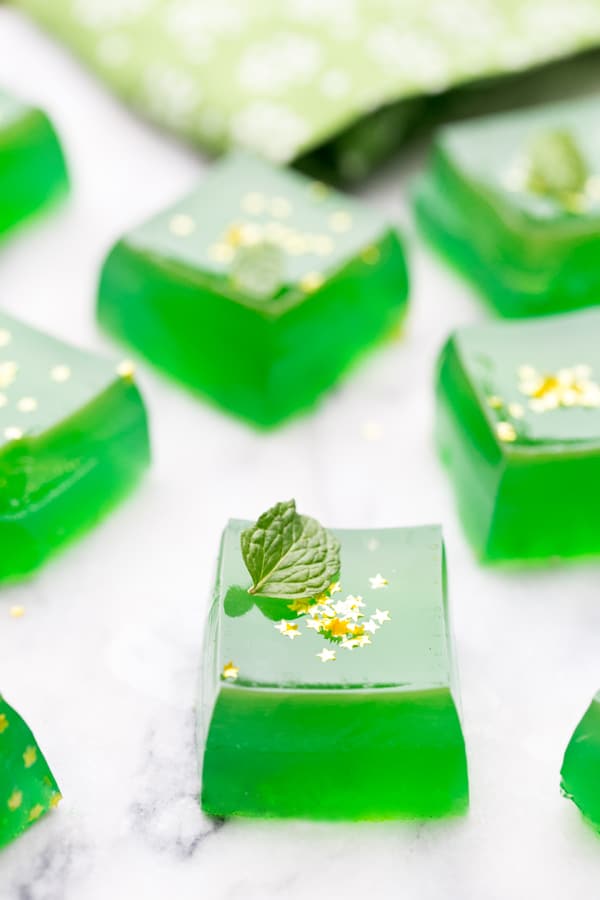 Saint Patrick's Day is just around the corner and we thought you'd all like to celebrate with some Jameson Irish Whiskey Jell-O shots! We handcrafted these little green Jell-O shot squares from fresh lime juice, infused mint water, sugar, gelatin and whiskey. No boxes were used! We actually made a green and a clear layer, but you can't really see the clear layer because the green steals the spotlight! So you can just make one large batch of green or try another color or do the clear like we did… either way it's the same Irish goodness! And don't underestimate the power of a Jell-O shot! And if a cocktail is more your style, try our popular and delicious Drunken Leprechaun! Cheers!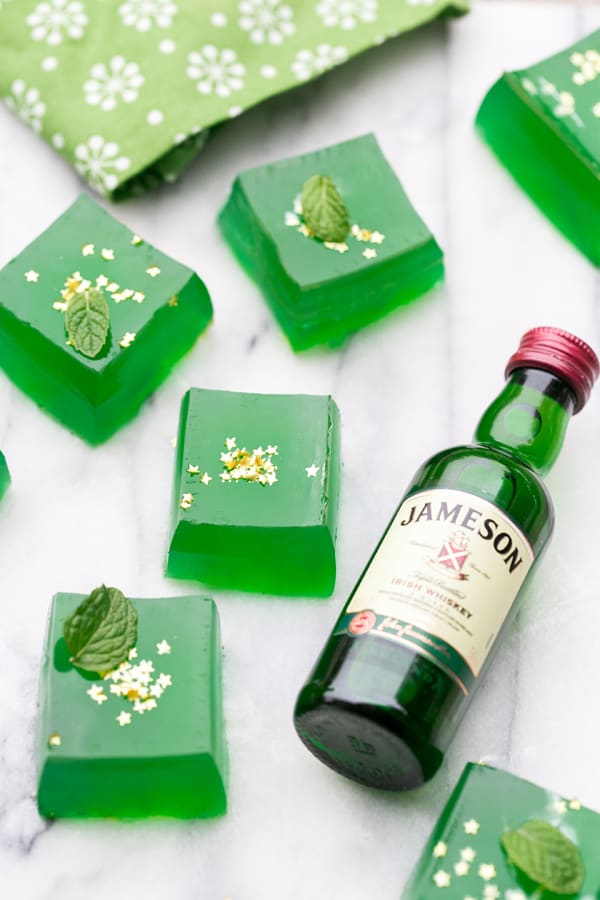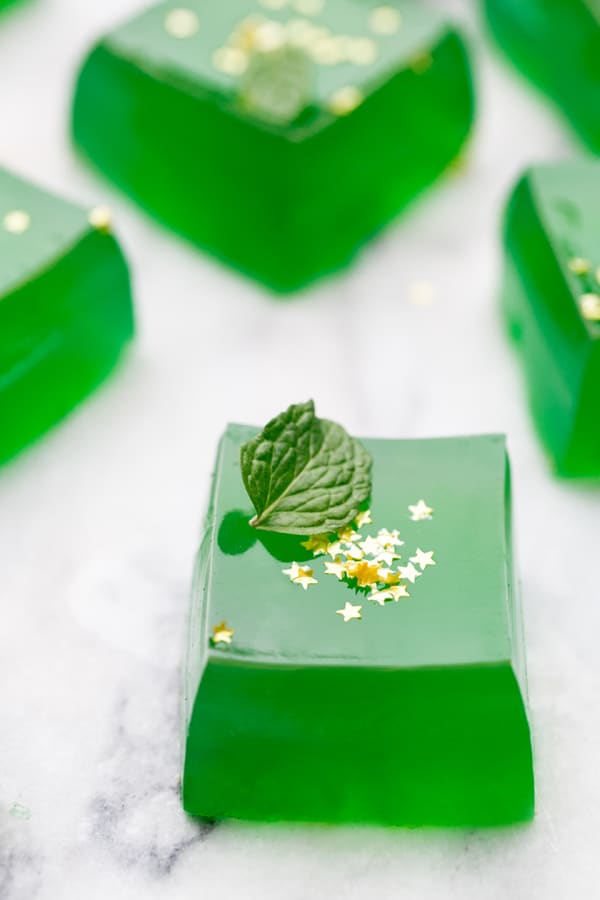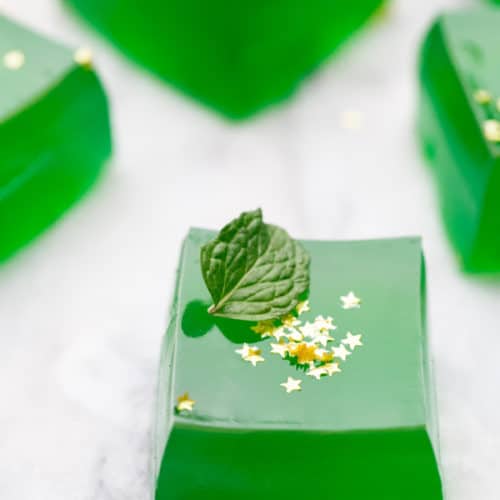 Print Recipe
Jameson Jell-O Shots
Ingredients
1/2

cup

fresh mint leaves, packed

1/2

cup

+ 1 teaspoon sugar

1 1/2

cup

water

1/2

cup

fresh lime juice

2

envelopes

unflavored gelatin

1

cup

Jameson Irish Whiskey

fresh additional mint leaves for garnish
Instructions
Place fresh mint leaves in a small dish. Sprinkle with 1 teaspoon of sugar. Using a muddle stick or a wooden spoon, press down on the leaves and twist. Repeat the action several times until the mint leaves release oil and smell minty. Set aside.

Pour water and lime juice into a medium sauce pan. Sprinkle gelatin powder over the water; whisk to combine and let stand 5 minutes.

Add 1/2 cup of sugar and the muddled mint leaves to the pan. Whisk to combine. Cook mixture over medium-high heat for 5 minutes, whisking gently until mixture is hot and the sugar and gelatin are dissolved. Remove from heat and allow to cool for 15 minutes.

Strain the liquid to remove the mint leaves. Return liquid to the pan and add the whiskey. Add green dye.

Spray silicone molds with cooking spray to allow easy release after gelatin is set. Wipe the excess spray from the molds. Carefully pour liquid into the molds.

Repeat for clear (or other color) layer if you're doing a clear and a green.

Pour clear layer over the green layer after green layer has set, about 20 minutes.

Refrigerate for at least 2 hours, until fully set.

Remove from molds and place on tray or small appetizer plates. Garnish with mint leaves, or edible gold stars!