Fall desserts are filled with warm, cozy flavors like pumpkin, apple, and spices! We're sharing our favorite fall dessert recipes to make this year.
Every year I look forward to the fall season, the crisp air, visits to the pumpkin patch, and warm apple cider. I always make my fall checklist of everything we want to do, which includes apple picking to bake an apple pie! It's by far the coziest season and one to embrace before it gets too cold outside!
Whether you're hosting a pumpkin carving party or a fall gathering, here are some charming fall dessert recipes that are perfect for celebrating the season.
If you need some help with baking up these delicious fall desserts, check out our printable conversion chart, baking tips, all about baking soda and baking powder and how to make homemade buttermilk.
Charming Fall Dessert Recipes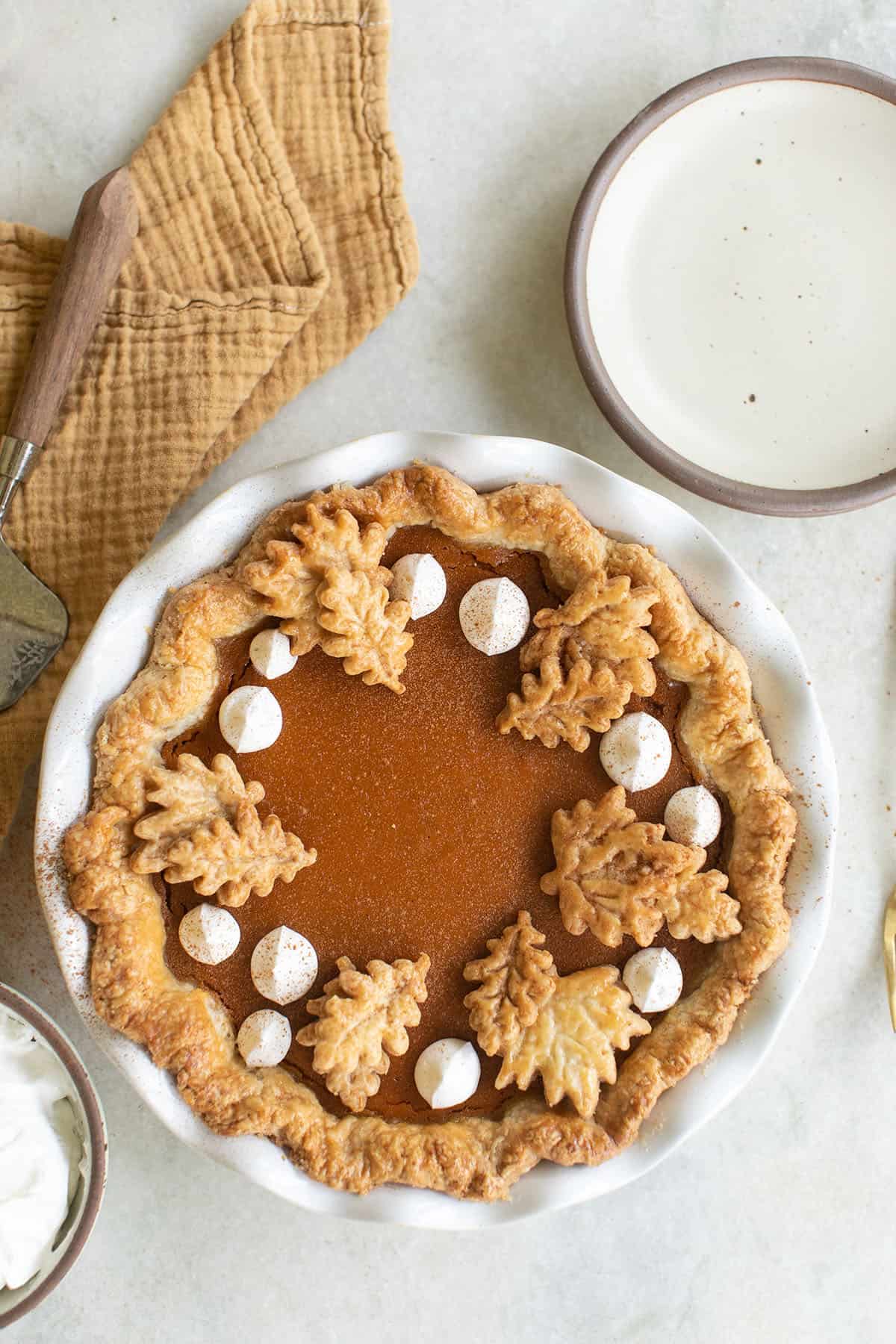 Sweet Potato Pie
You'll love our homemade sweet potato pie recipe. It has a creamy texture, made with pureed sweet potatoes, spices and baked in a buttery pie crust.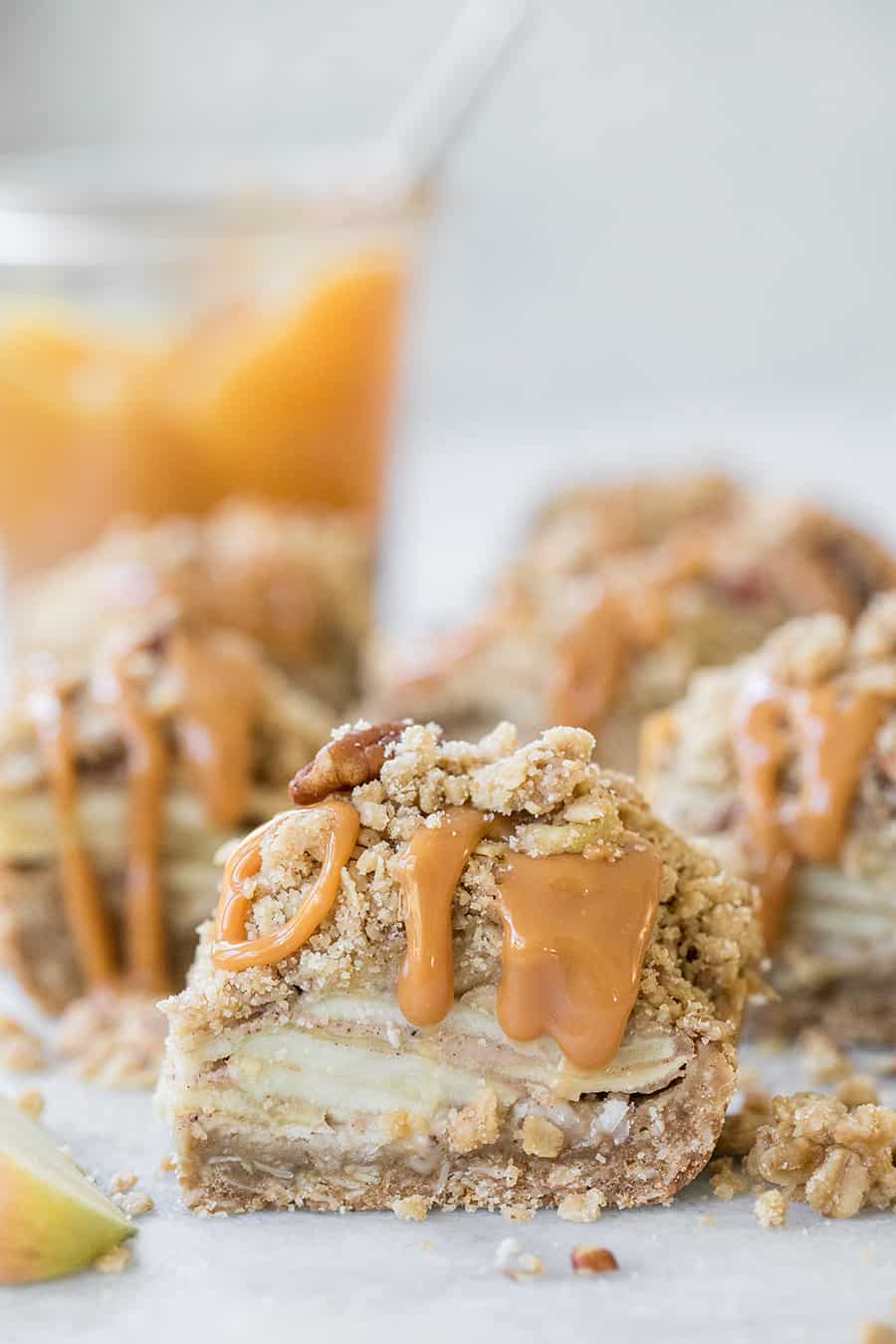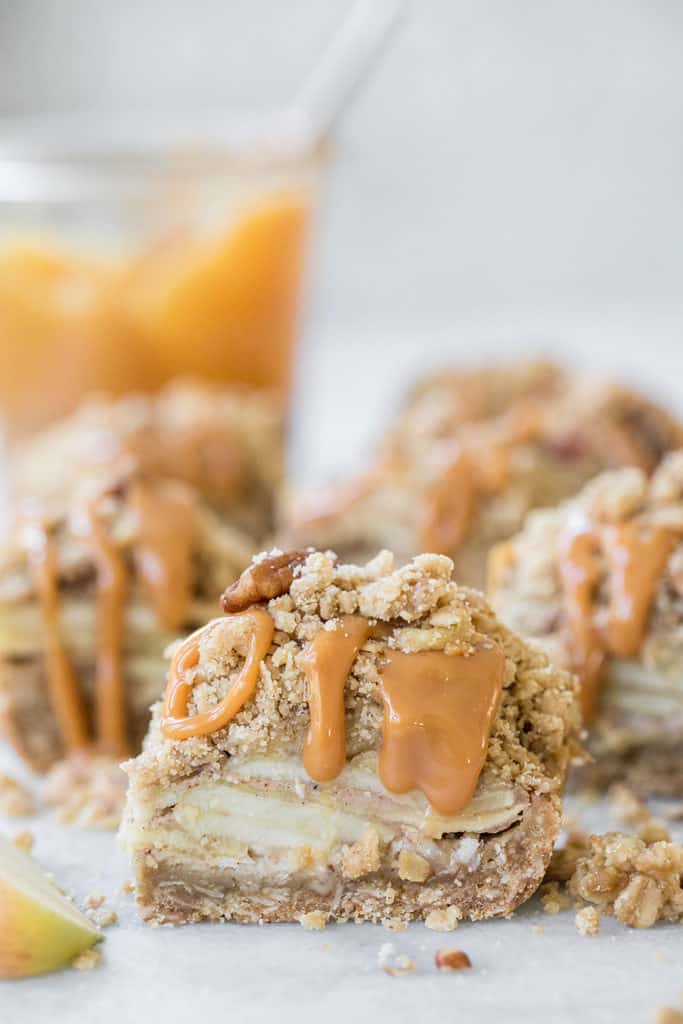 Caramel Apple Crumble Bars
These Caramel Apple Crumble Bars are made with a delicious oatmeal crumble crust, coconut, caramel, and apples infused with spices. It's the perfect dessert and even better when served with ice cream.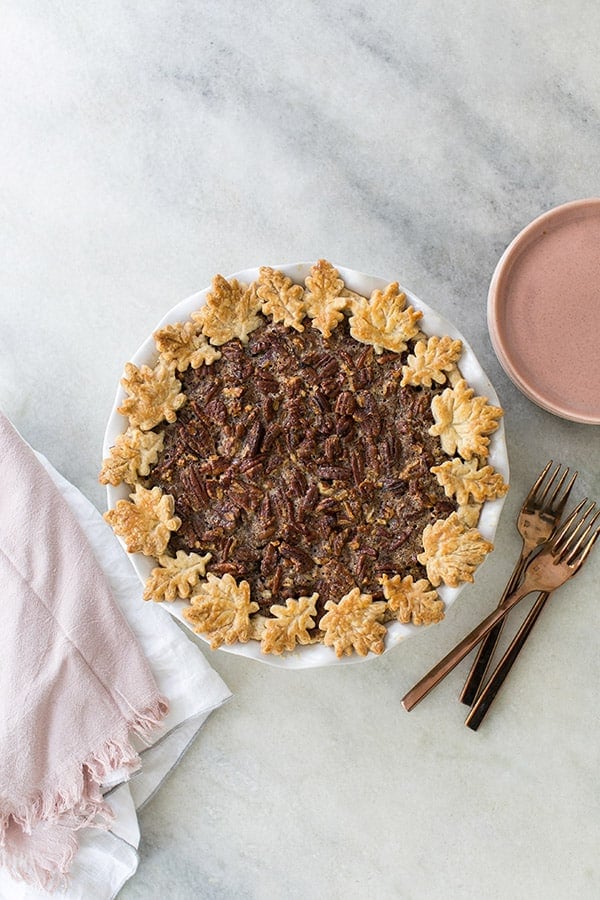 Pecan Pumpkin Pie Recipe
This scrumptious pecan pumpkin pie marries two great thanksgiving desserts into one delicious dish! Packed with fall flavors this pie is sweet, crunchy, and buttery perfection!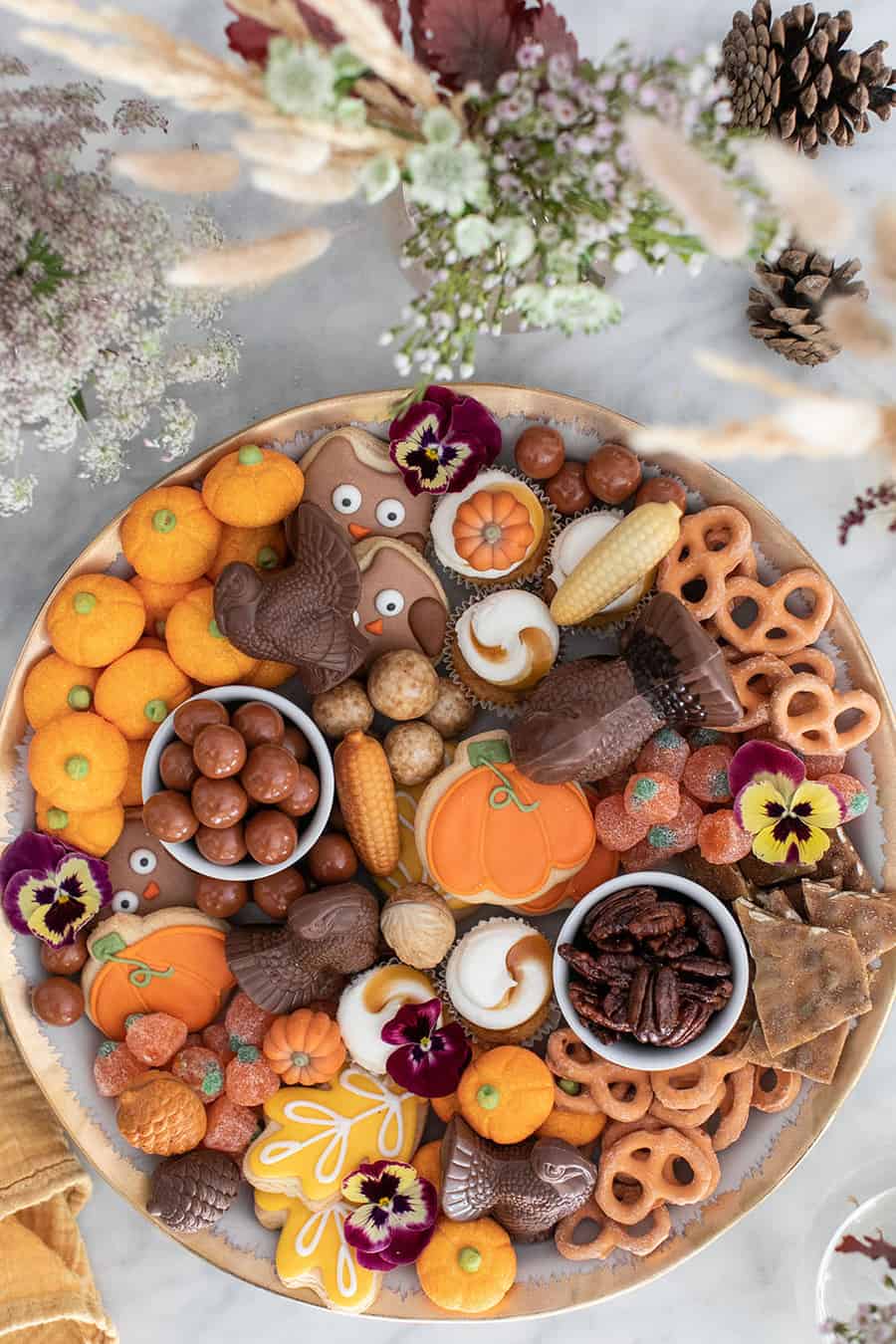 Fall Dessert Platter
If you're looking for an easy fall dessert, put together a dessert platter filled with festive cookies and candy! It's perfect for anyone who doesn't want to bake anything.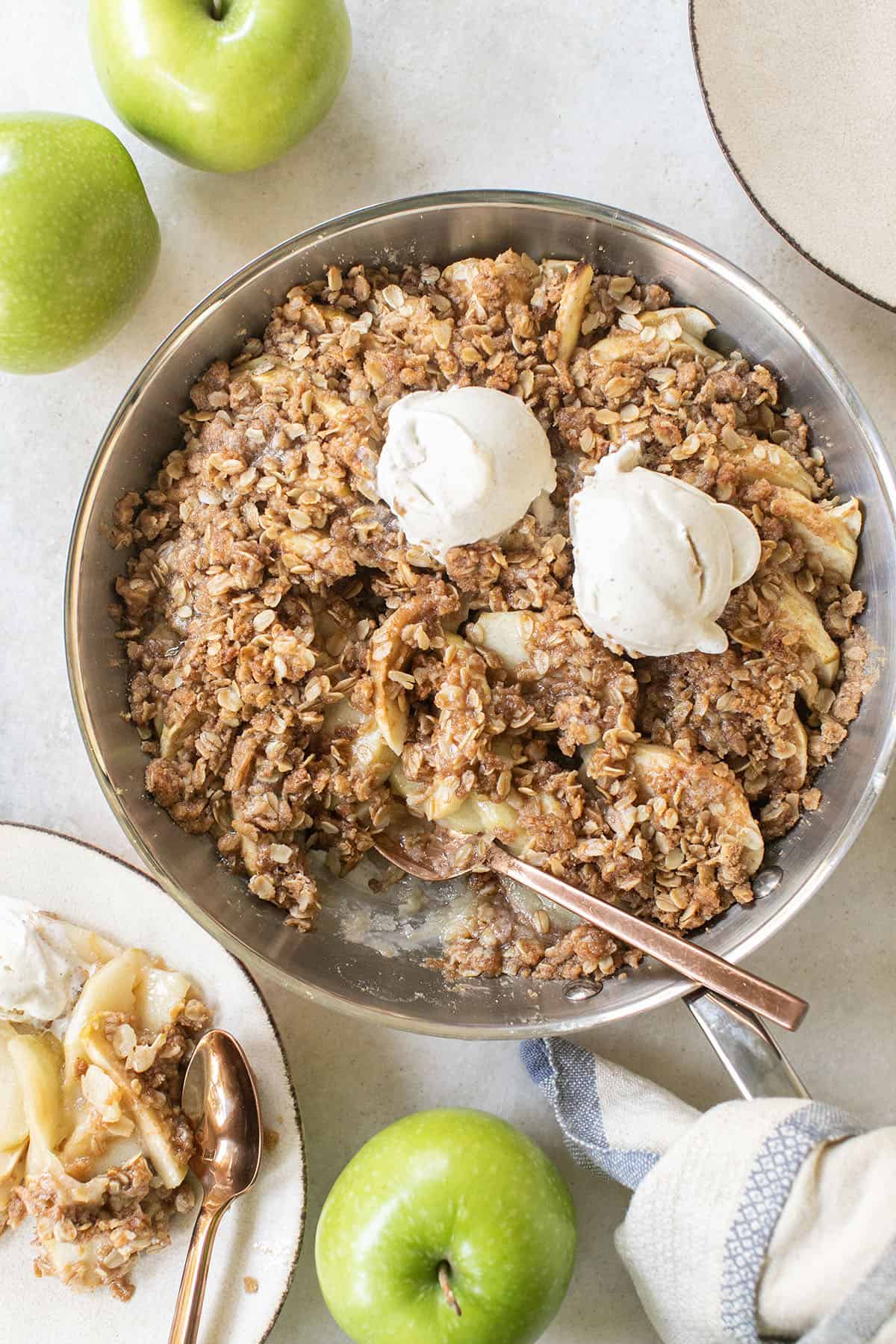 The Best Apple Crisp
Another easy dessert is our simple apple crisp recipe. This homemade apple crisp is full of fall flavors, a juicy sweet buttery flavor, topped with a baked oat apple crisp topping.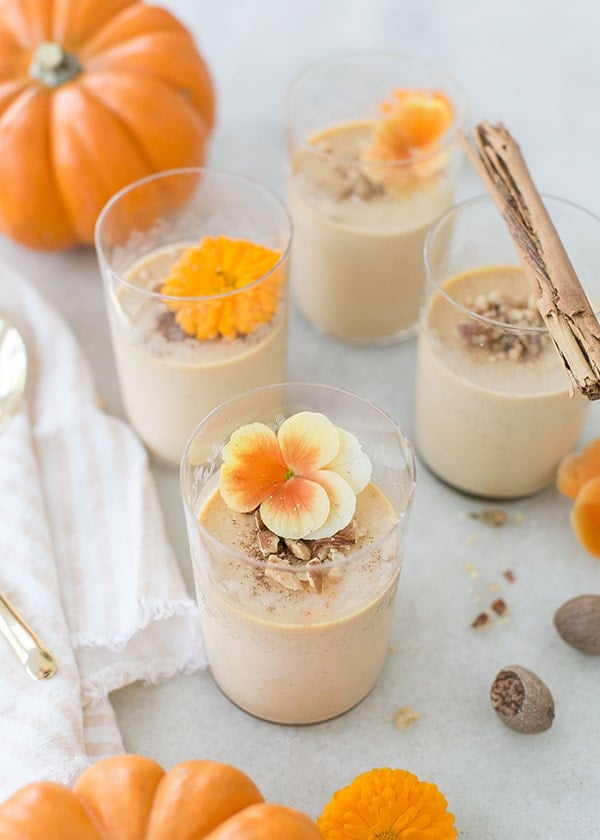 Pumpkin Panna Cotta
This Pumpkin Panna Cotta is the fall dessert you've been looking for! Creamy, rich, indulgent, and easy to make. What's not to love?!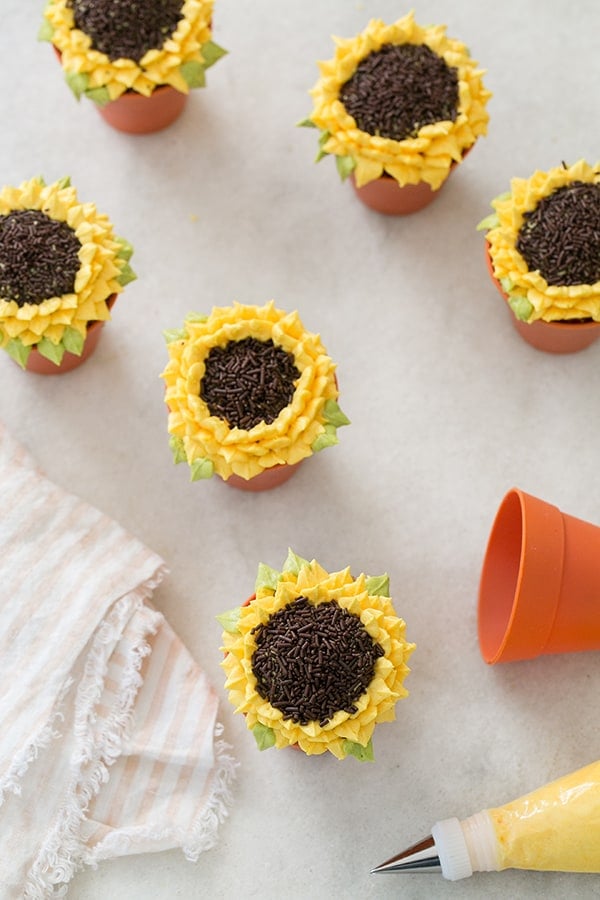 Pumpkin Spice Sunflower Cupcakes
Charming pumpkin spice sunflower cupcakes that are perfect for fall! The cake is moist and delicious and with a classic buttercream frosting and chocolate sprinkles.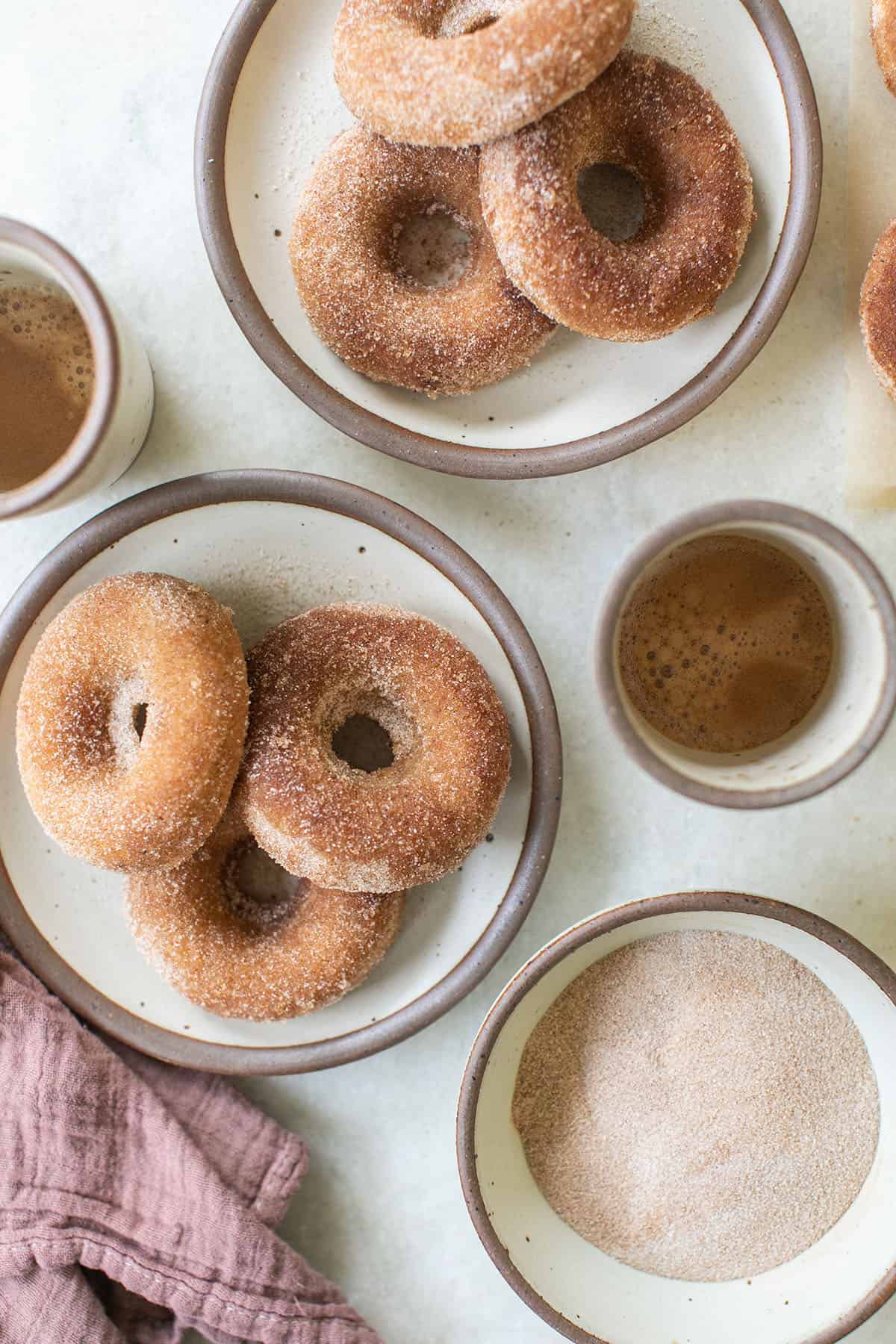 Apple Cider Donuts
These are truly the best apple cider donuts. They're baked, brushed with butter and filled with spices and fall flavors. You can't go wrong with these delicious donuts.
Snickerdoodle Ice Cream Sandwiches
Our favorite classic, chewy snickerdoodle cookie recipe with sweet cream ice cream. These are the perfect summer treat, full of sugar, cinnamon and sweet cream flavor!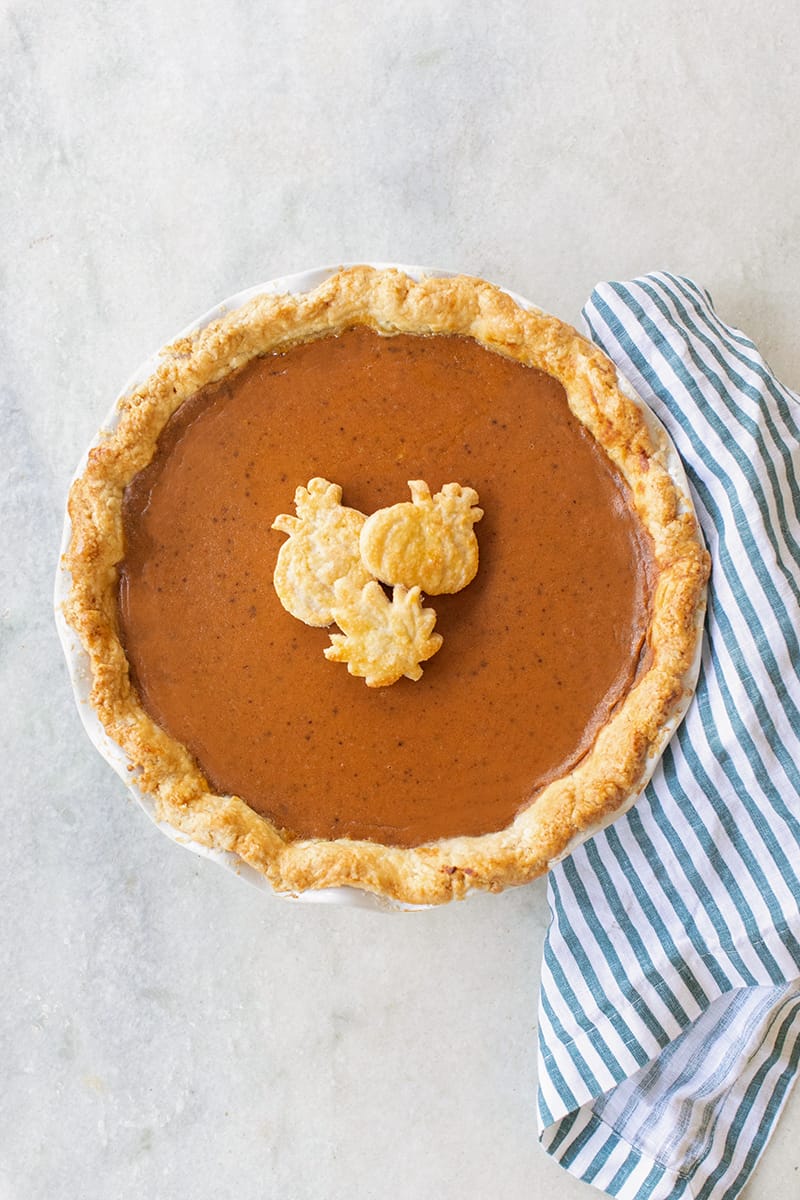 The Most Delicious Pumpkin Pie Recipe Ever
Our classic, homemade pumpkin pie recipe is perfect for the holidays! It's easy to make and pairs perfectly with our easy buttery pie crust. There are a few special ingredients we use to make this pie rich, creamy and very flavorful. You have to try this pie!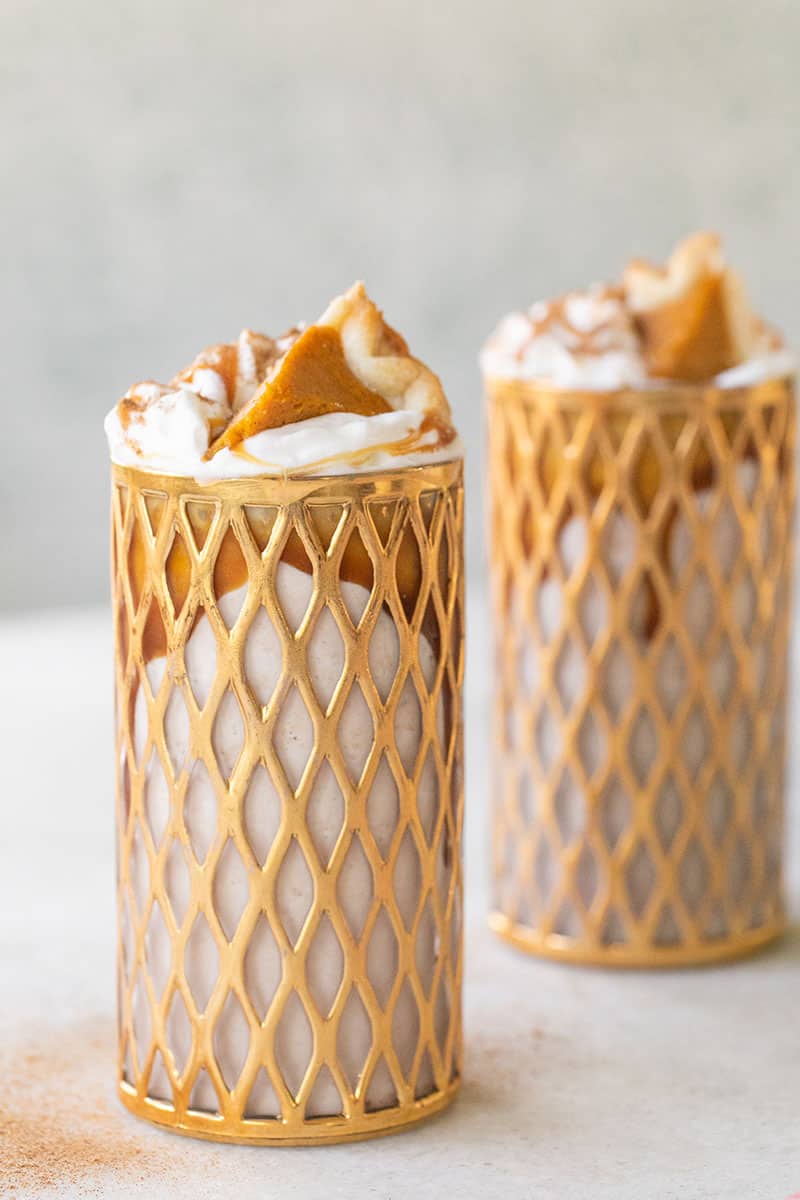 Pumpkin Bourbon Milkshake
This 5 ingredient pumpkin pie bourbon milkshake recipe is so easy to make and absolutely delicious! Top it with whipped cream, caramel sauce and a tiny slice of pumpkin pie for the most charming Thanksgiving dessert!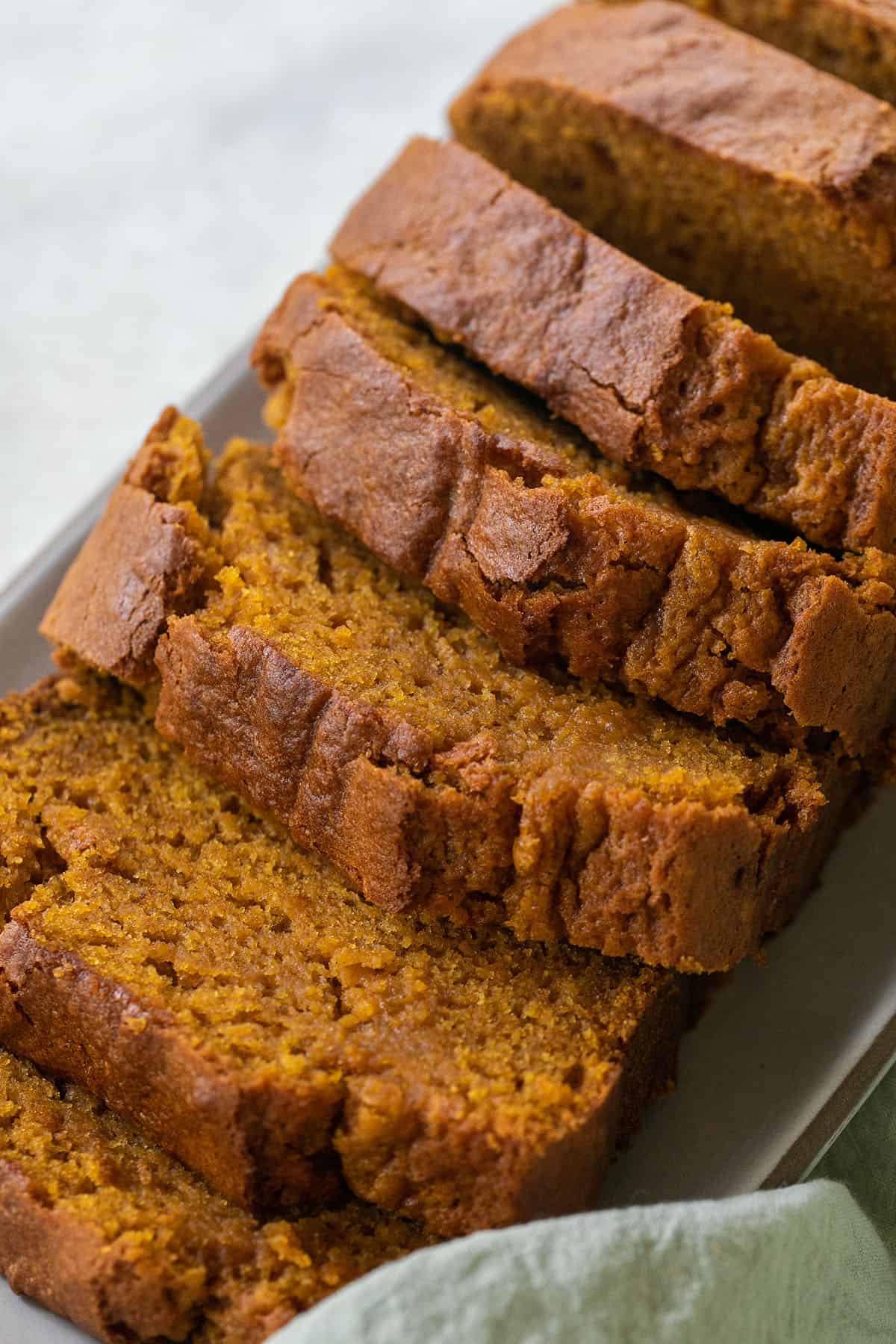 The Best Pumpkin Bread
This pumpkin bread is good enough to be a dessert! It's full of spices like nutmeg, cinnamon and ginger and has a super moist texture from the oil, melted butter and eggs. It's divine out of the oven with butter.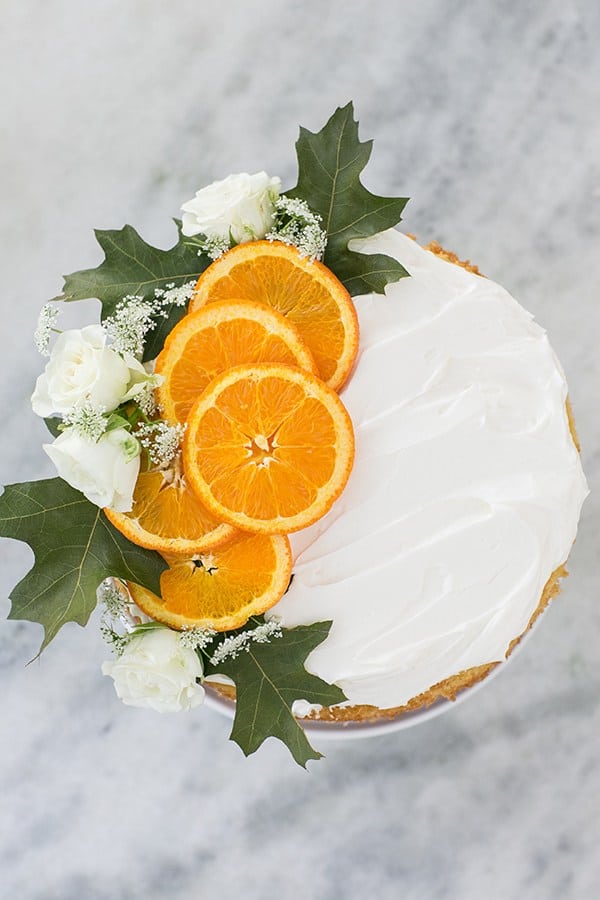 Orange Rum Cake with Meringue Buttercream Frosting
This easy orange rum cake is as beautiful as it is delicious! Soaked in rum, with a buttery taste and that meringue buttercream frosting! This frosting a family favorite and works perfectly on this moist tasty cake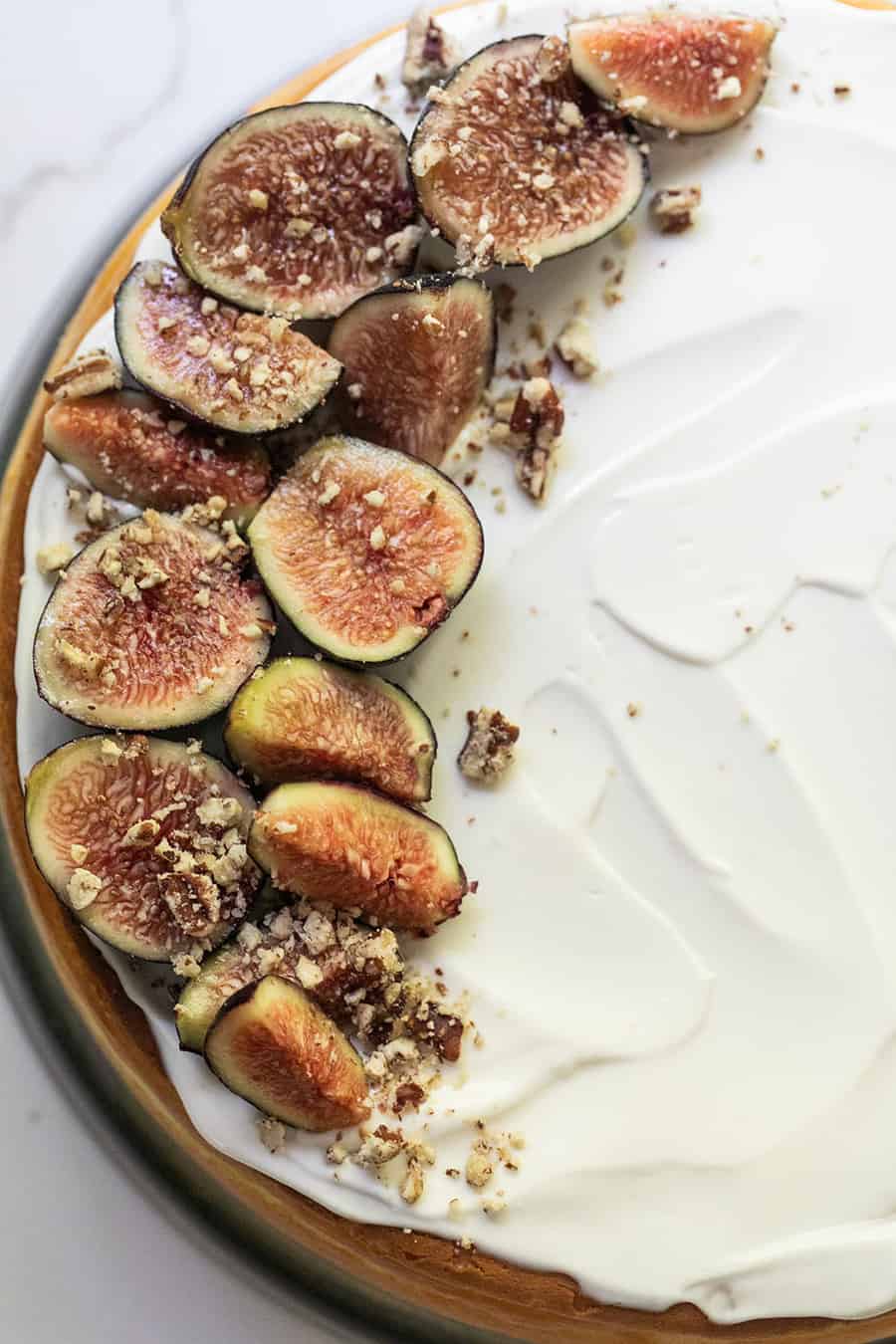 Goat Cheesecake Recipe with Figs
Who can deny cheesecake? This goat cheesecake is creamy, light and fluffy and goes perfectly paired with fall figs. It's full of flavor and a must-try! 
Homemade Donut Holes with Pumpkin Filling
Homemade donut holes with pumpkin filling! You have to try these fluffy little clouds of deliciousness, packed with creme cheese, pumpkin filling! Plus they are really quite easy to make.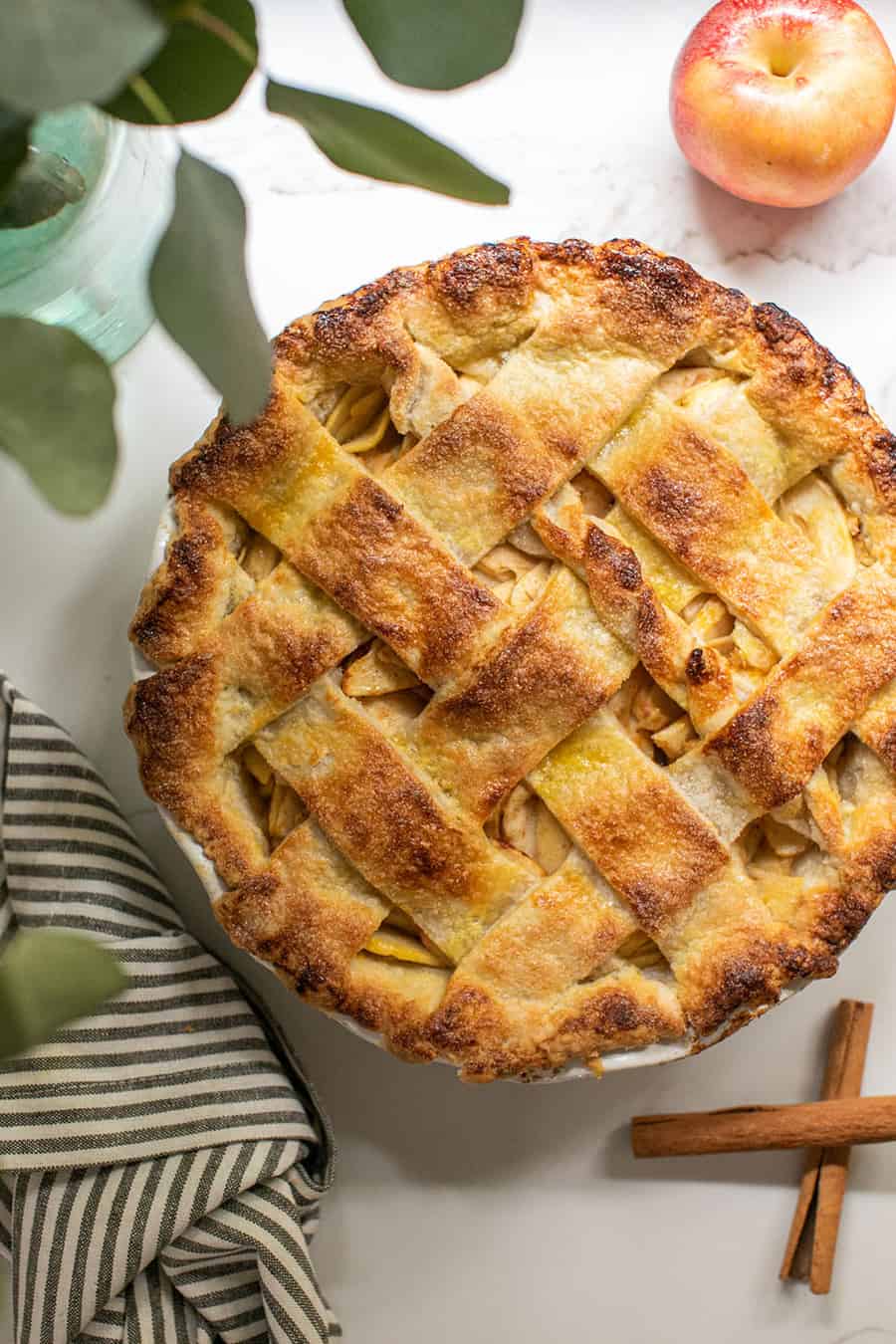 Homemade Apple Pie
Our homemade apple pie is the perfect fall dessert. It has all the fall flavors you love and a great way to use all of your apples from apple picking.
Marbled Candy Apples
Learn how to marble candy apples with this easy and fun method! They're perfect for parties and look gorgeous!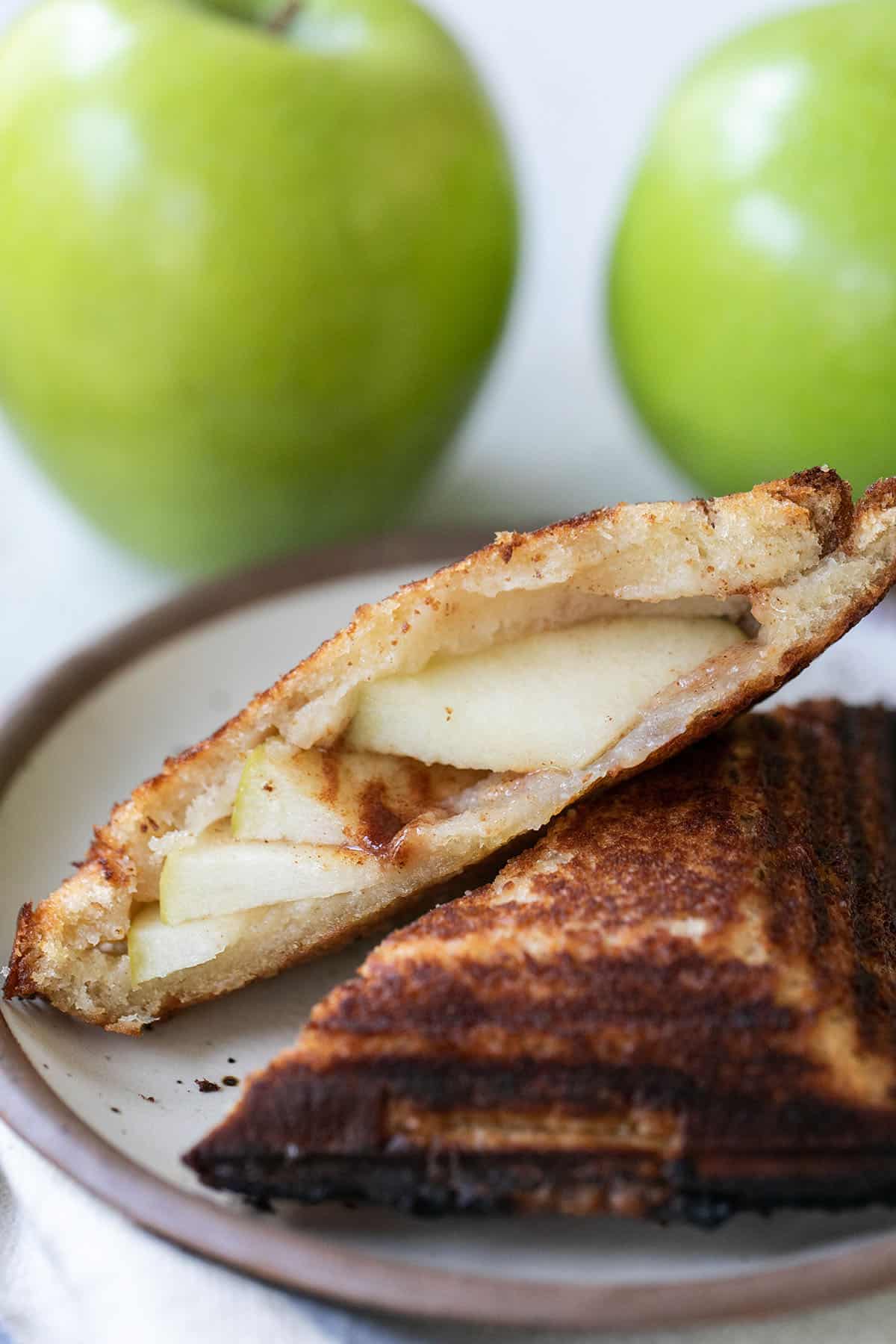 Campfire Apple Pies
This is one of our favorite camp desserts! Campfire apple pies are a delicious mix of crispy toasted bread and sweet filling. Plus everything tastes better under the stars! You can also make peach mountain pies too!
What can I bake in the fall?
In the fall bake an apple pie or a pumpkin cheesecake. Maybe a spice cake or some pumpkin bars or an apple tart. If you want to bake cookies try something with cinnamon, like our favorite snickerdoodles. There are so many options for what to bake in the fall and we've linked some of our favorite recipes above.
Make-Ahead Fall Desserts
Some of the best desserts can be made-ahead leaving more time to cook or prepare the day of a party or gathering. Here are a few good options for make-ahead fall desserts!
Mini Fall Desserts
If you're hosting a fall party, here are some fun mini desserts you can add to a fall dessert table! They're charming and perfect for fall!
More Fall Recipes
If you love fall as much as we do, you'll want to check out these recipes too!
Fall Harvest Charcuterie Platter
If you a really easy fall dessert, try our pumpkin adffogato recipe below. It's so easy to make and perfect for serving a large dinner party. You can even scoop the ice cream ahead of time and freeze it in glasses.
Let us know if you make any of these fall desserts by leaving a comment below! We'd love to know what your favorite fall dessert is.
You can also FOLLOW US on FACEBOOK, INSTAGRAM, and PINTEREST to see more delicious recipes, cocktails, desserts, and parties!
Harvest Affogato
An affogato is a super simple dessert using ice cream and espresso. We've switched it up for fall and added pumpkin spice ice cream, carmael sauce and espresso.
Print
Pin
Rate
Servings: 1 affogato
Calories: 212kcal
Ingredients
1/2 cup pumpkin spice ice cream
1 ounce espresso
1 ounce caramel sauce
1/4 tsp cinnamon
Instructions
Scoop the ice cream into a small glass cup.

Pour the espresso over the top.

Drizzle caramel sauce and sprinkle cinnamon.
Notes
You can also use vanilla ice cream for this recipe too. 
Nutrition
Calories: 212kcal | Carbohydrates: 35g | Protein: 3g | Fat: 7g | Saturated Fat: 5g | Polyunsaturated Fat: 1g | Monounsaturated Fat: 2g | Cholesterol: 29mg | Sodium: 156mg | Potassium: 190mg | Fiber: 1g | Sugar: 14g | Vitamin A: 305IU | Vitamin C: 1mg | Calcium: 105mg | Iron: 1mg