I absolutely love crafting around the holidays! From creating adorable gingerbread houses (okay let's be honest, they always turn out a little messy!), to hosting a charming wreath making party… anything where I can relax and be creative just for fun is something I fully enjoy! I really loved the idea of putting together this festive party since everyone loves a fresh holiday wreath to hang on the door and wreaths are a blast to make. A wreath making party is a great excuse to get your friends and family together during the holidays and the perfect way to show your appreciation by hosting them for a fun afternoon with food and crafting. Gifts are great, but experiences and time together is where my heart is!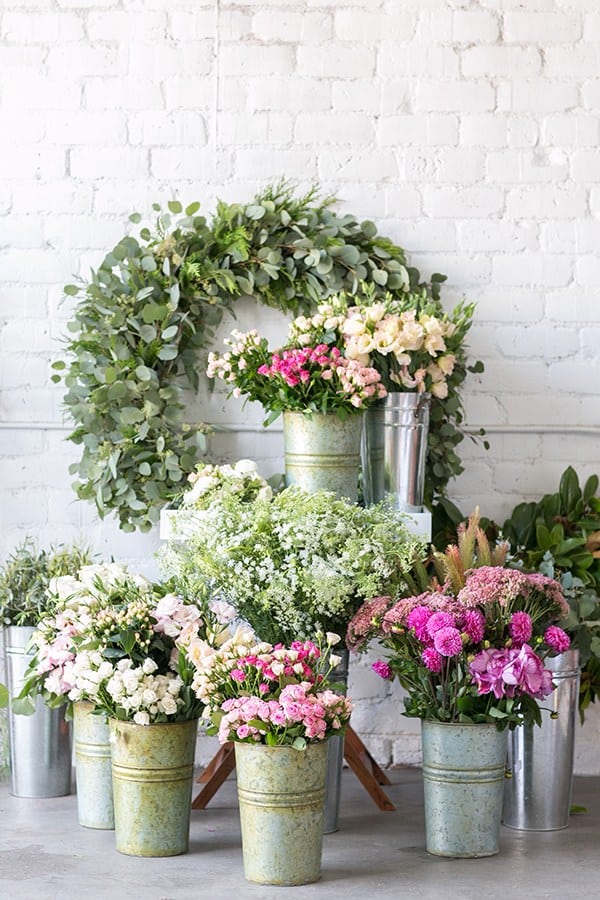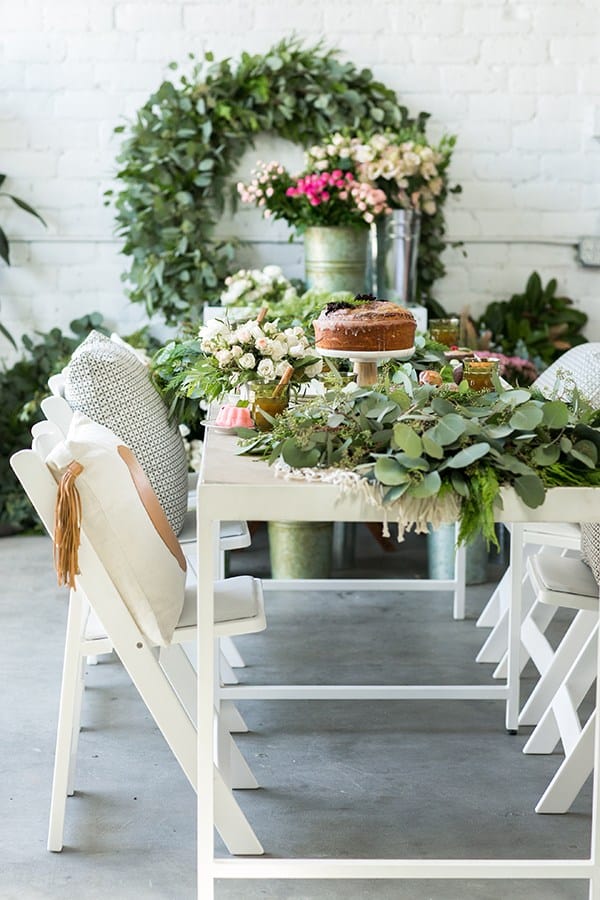 For the wreath theme, we decided to go with non-traditional colors. There were enough green and white flowers for anyone wanting a more traditional Christmas wreath, but we also added in pinks instead of red. I also enjoy mixing greens, so we added in a lot of eucalyptus and magnolia leaves as well!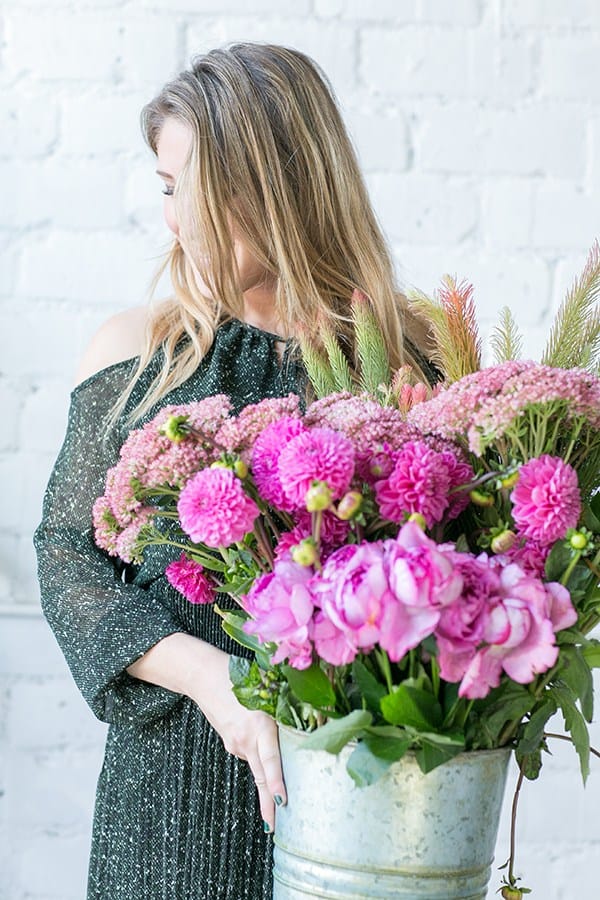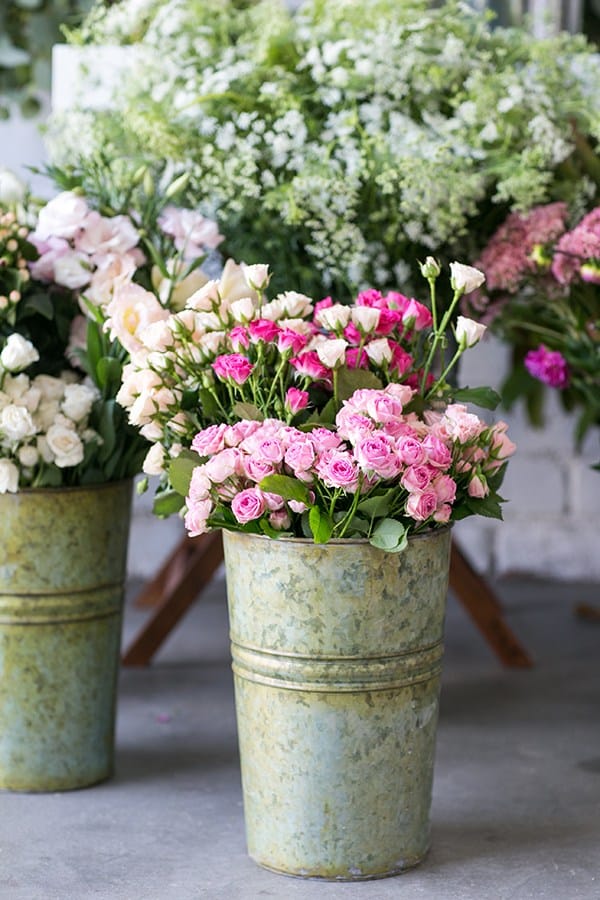 We did a nice, but easy, brunch menu because brunch is one of my favorite meals for entertaining… probably because I really love a good slice of loaf cake, donuts and coffee anytime of day! But really though, it's an easy meal to create. All you need are quiche, donuts, salad, bundt cake and a delicious cocktail and you'll have some very satisfied guests! Biggest advice, keep it simple and enjoy your own party!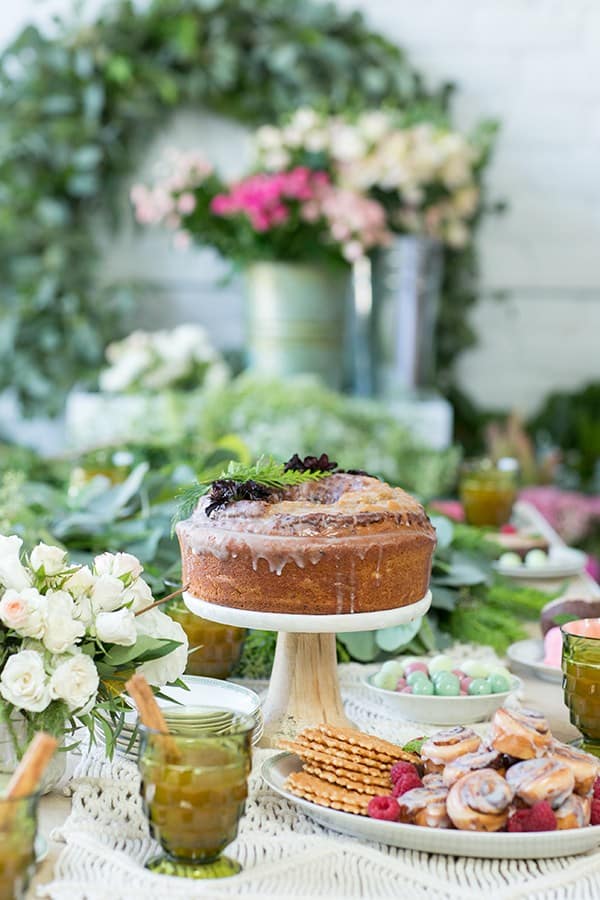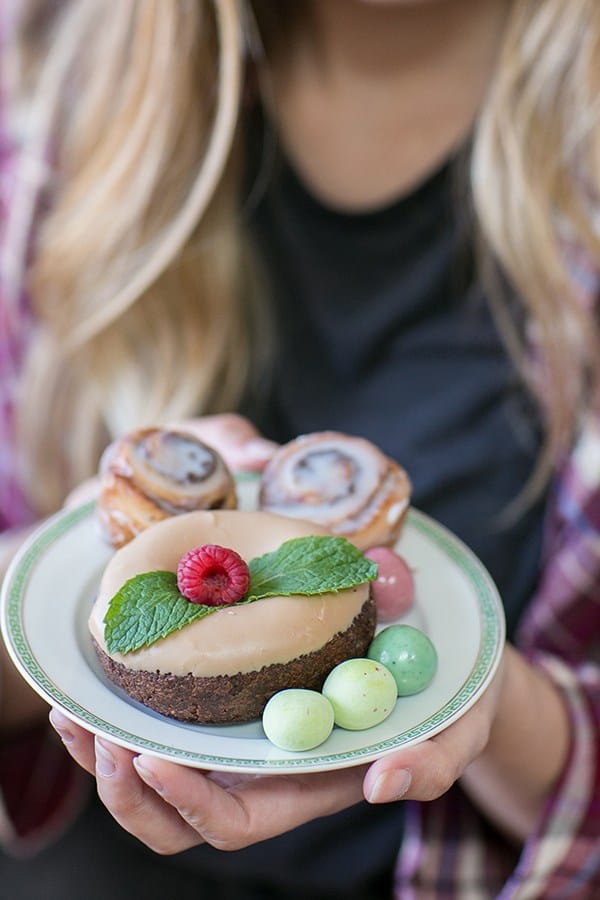 Also, you can be super creative with your wreaths! If you want to keep it more simplified, buy a bunch of the grapevine wreaths and then have your guests add in flowers, greens, ornaments, etc. OR you can start from the wire and wire in your own greens too. Whatever you think your guests would enjoy! It's really about gathering, having fun and putting our creative minds to work! 'Tis the season!!