If there is one holiday to set a beautiful table for it's Christmas! So, if you're hosting Christmas Eve, brunch or dinner here are some of the most beautiful Christmas table setting ideas to help you set a stunning table!
If you're hosting Christmas dinner this year, I'm sure you're doing some shopping this week to create a memorable table setting. To help you out, I did a little web browsing and found some breathtaking inspiration from some of my favorite blogs and designers.
Christmas Table Setting
Start with a theme, modern, traditional, cozy. Then choose a color scheme and buy a few items like table cloth, napkins to mix with the dishes you already have or new ones!
You'll need pretty flowers or greenery and embellish the table with charming candles, neutral linens (monogrammed even better!), and some natural accents like fresh fruit will create one festive dinner table for your family.
Then, follow our guide to setting a table. We share three different ways you can set your table! It's a complete guide that's very informative.
Charming Christmas Table Setting Ideas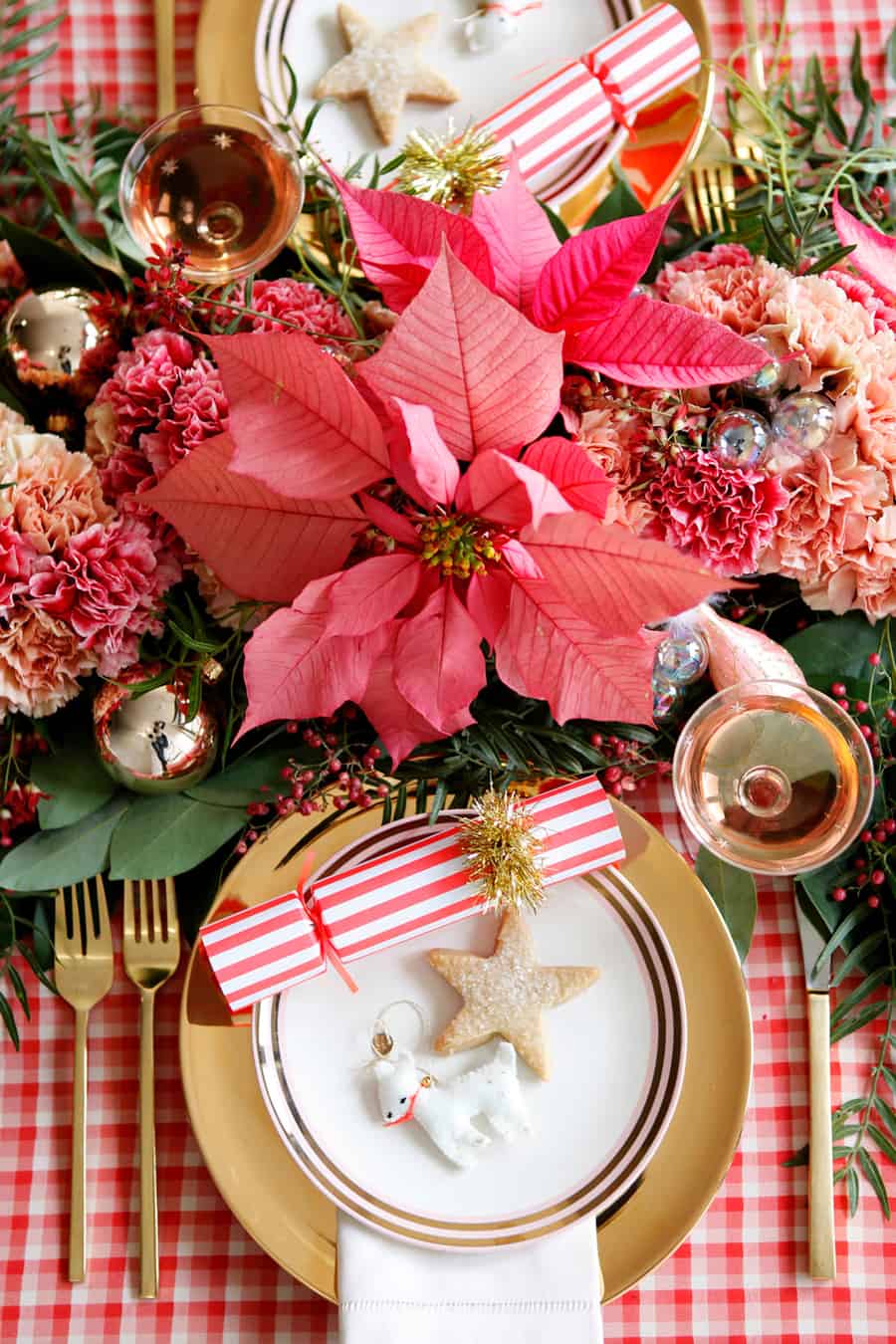 Playful Plaid and Poinsettia Christmas Table Setting
Cassandra from Coco and Kelley created this colorful and plaid tabletop! It has been one of my favorites since she posted it. Check out all of the details for tons of inspiration!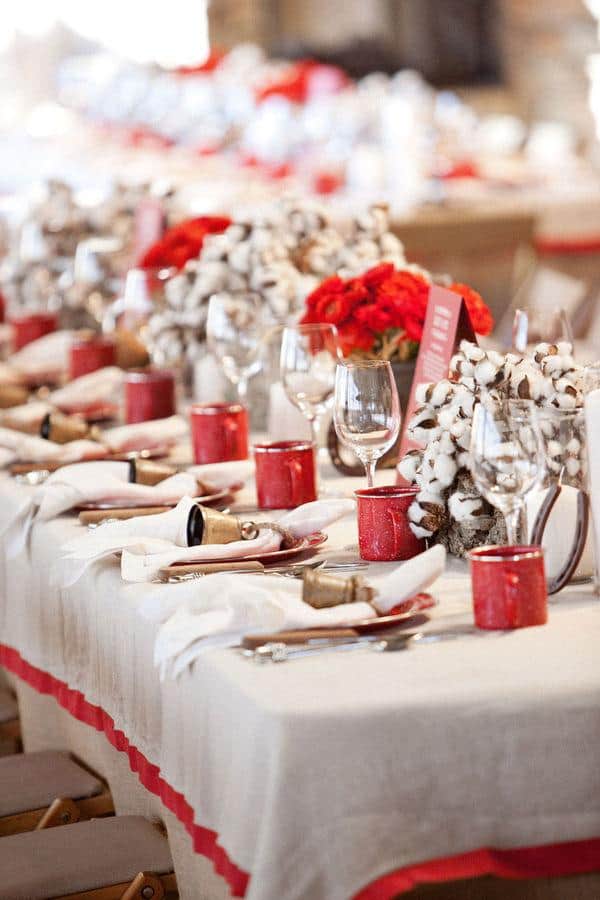 Charming Rustic Ranch Christmas Setting
Although not exactly created for Christmas, this setting by Lisa Vorce screams holiday! The cowbells, red enamel mugs, colors and cotton arrangements make it so perfect for celebrating Christmas brunch or dinner.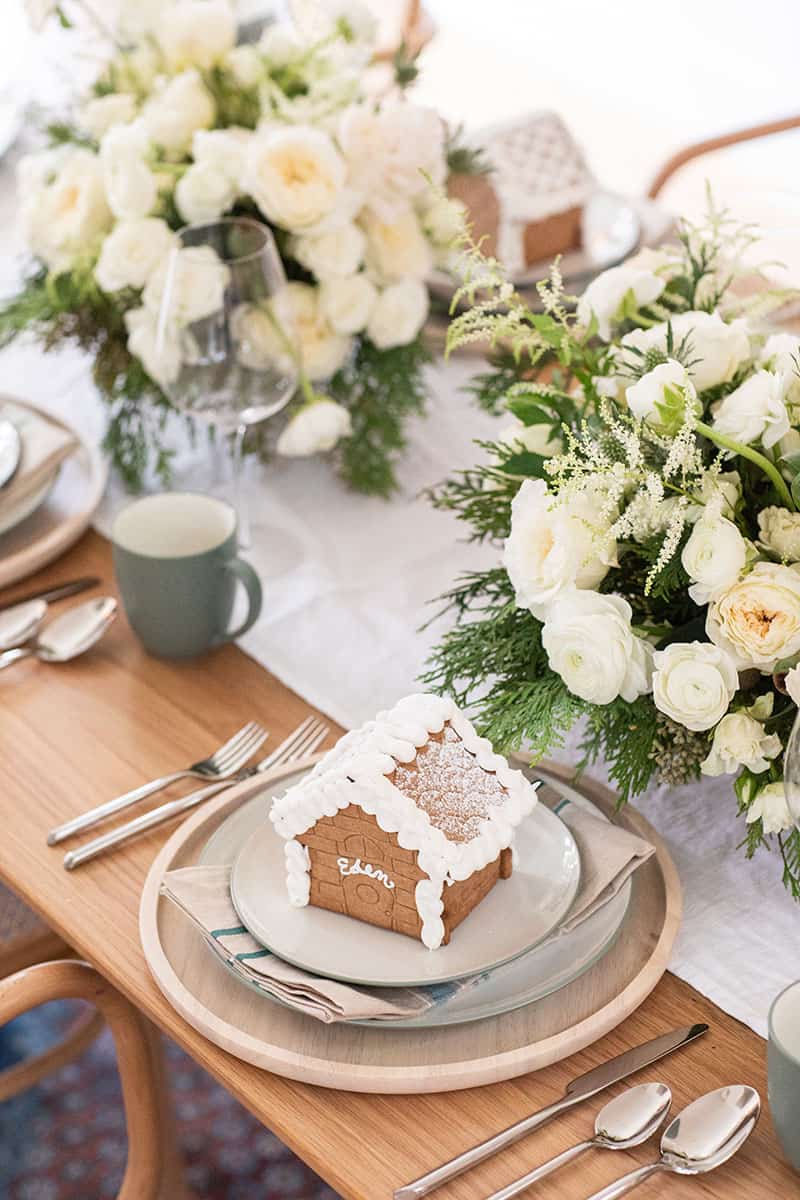 Gingerbread House Setting
We created this Christmas brunch table setting using neutrals and pale greens. We also added mini gingerbread houses with each guest's name on them. You can see all of the details here!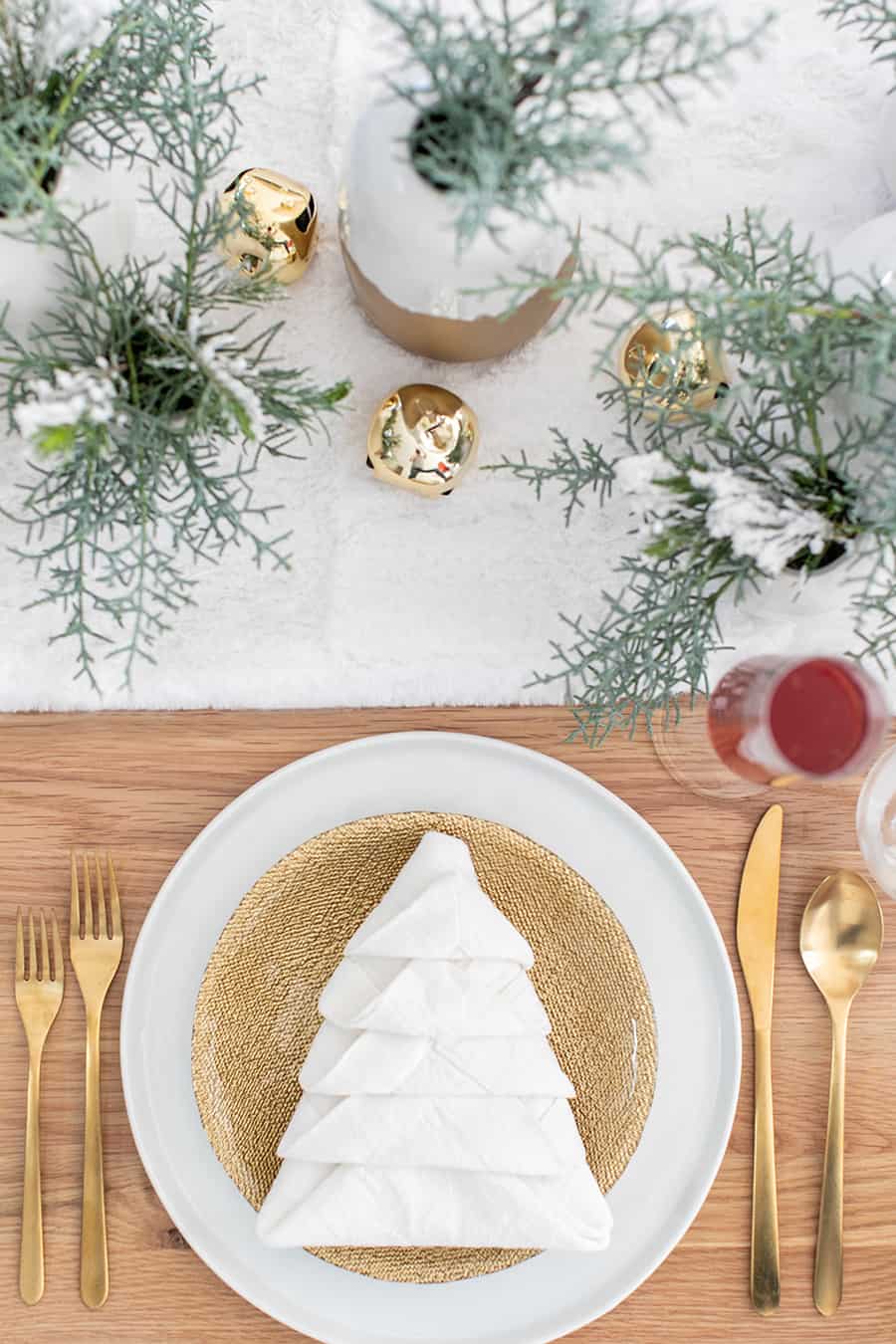 White and Gold Christmas Table Setting
The best part about this white and gold setting are the Christmas tree napkins! You can fold the napkins into adorable trees for a charming touch. Another easy idea is slipping greens from outside and adding them to vases lining the center of the table. See all of the details from this holiday brunch here!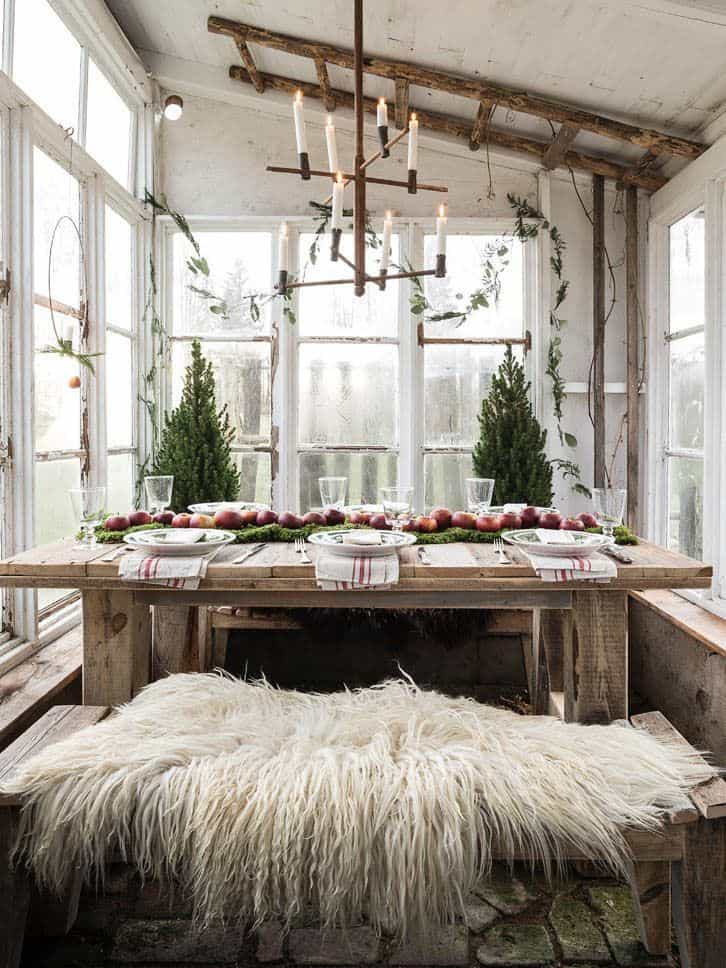 Rustic Scandinavian Christmas Table Setting
One thing we know about Scandinavia is their love of hygge! To add hygge to your table setting you'll need candles, sheepskin throws and natural wood elements. This table is rustic and cozy and full of hygge! See more on Anna Trulesen's site!
Dark and Moody Christmas Table Setting
This dark and moody Christmas is captivating! The copper and gold go perfectly with black napkins and plates. See all of the details here!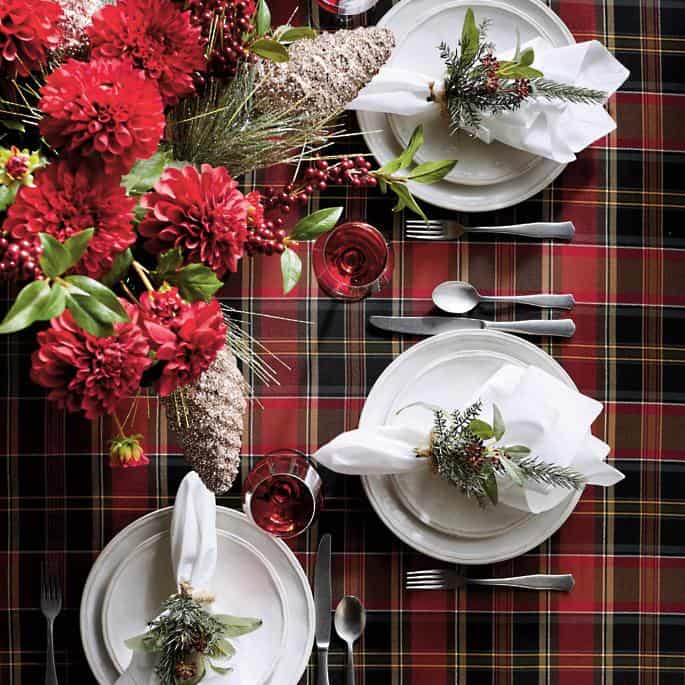 Traditional Plaid Christmas Setting
There is nothing better than a beautiful, traditional Christmas table setting too. With classic colors and a plaid tablecloth. Imagine waking up to this Christmas morning? You can find all of these items on Frongate.
Modern Christmas Table
This modern, feminine table is absolutely perfect! It's clean, classically beautiful, and still full of holiday charm. You must see the entire setting here!
More Christmas Ideas!
How to Create a Hot Chocolate Bar
How to Build a Gingerbread House
7 Tips for Hosting a Cookie Swap
Santa Hat Gingerbread Cupcakes
Last but not least, once your table is set, the food is cooked, put on some good Christmas tunes! Here is our guide to creating the best Christmas playlist!
We hope you're inspired to add a little charm to your Christmas table this season!
You can also FOLLOW US on FACEBOOK, INSTAGRAM, and PINTEREST to see more delicious recipes, cocktails, desserts and parties!