We've created this Mother's Day gift guide to honor motherhood. Motherhood in every form and what it means to each of us individually. We're celebrating all moms… friends, aunts, sisters, mothers-in-law, and our own mothers.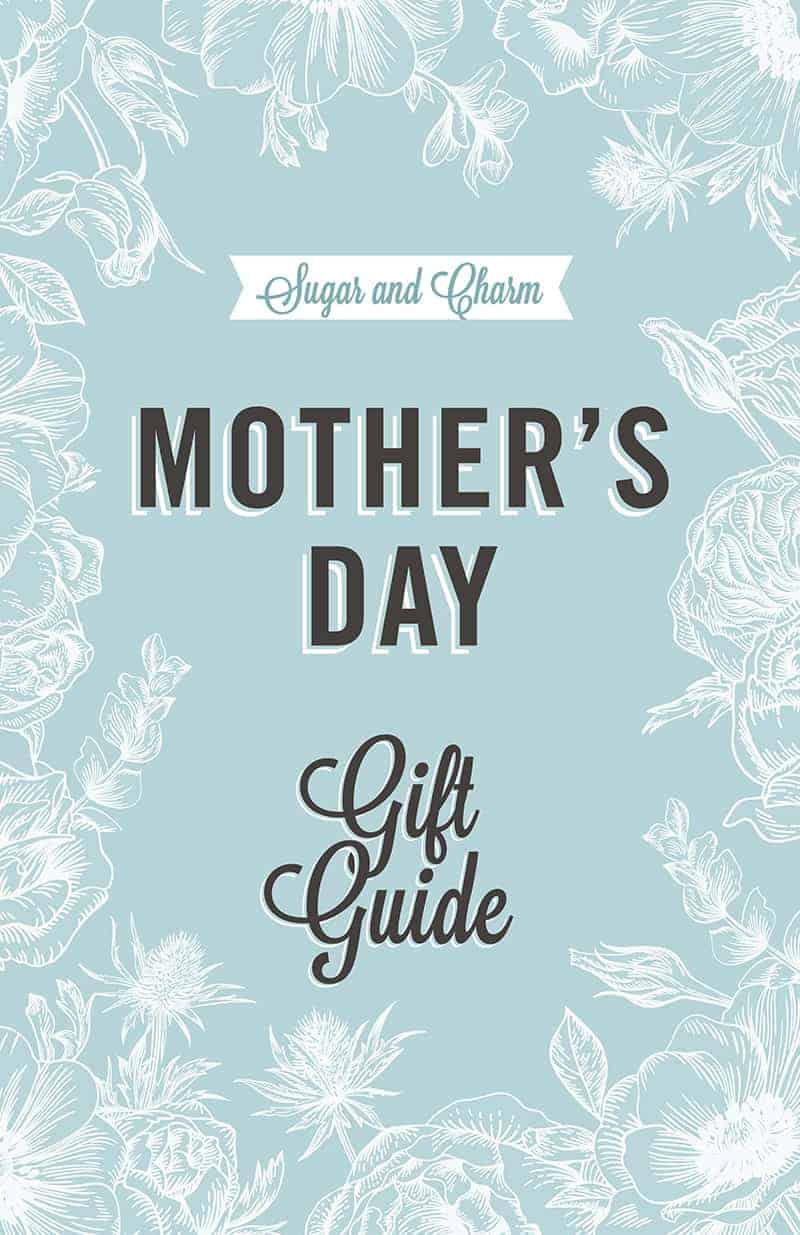 We started our Mother's Day Gift Guide in 2012 and it continues to be full of charming gift ideas for the special mother, wife, and friend in your life. We update this list every year with new items.
These are gifts that come in a variety of prices and items that we personally love and think you will too.
Use this guide and create your own gift boxes. We love the idea of combining items like a beautiful necklace and an acrylic jewelry tray. Furthermore, for the mom who likes to bake gift a gorgeous pie dish and new cookbook all tied together with a giant bow.
Some good examples of fun gift boxes are our Mother's Day beauty box, bubble bath gift box or a themed box like our lemon gift box filled with all things lemon!
A Charming Mother's Day Gift Guide
Fresh Rainbow Ranunculus Bunch
Saint Jane Beatyu Luxury CBD Body Oil
Enamel 3-Tier Serving Tray, Mint Green
YETI Seasonal Hopper Flip Soft Cooler 12
Naturopathica Lavender Honey Balancing Spray
Vitruvi White Stone Essential Oil Diffuser
The Sacred Ritual Immunity Bath Salts
Believe in Yourself and Do What You Love
Vitamix A2500 Ascent Series Blender
Martha Stewart's Cookie Perfection
Signature printed organic cotton-voile pajama set
Maya Brenner Asymmetrical Necklace
White Wire Basket with Wooden Handles – Perfect for creating a charming Mother's Day gift!
Parisian-style Cotton Net Bags
Canvas Gardening Wall Organizer
Skylar Cruelty-Free Fragrance in Capri
KitchenAid® Artisan Stand Mixer
DIY Mother's Day Gifts!
Now that you have a mother's day gift, here are a few DIY gift ideas for mom! DIY gifts are meaningful Mother's Day gifts that will always be special to mom.
Simple Flower Cupcake Bouquets
Charming DIY Lavender Sachets with Photos
Charming Ways to Celebrate Mom
Another way to celebrate all the moms in your life is by experience. Host a beautiful Mother's Day party, maybe a picnic or a spa day, or treat them to a tea party! The memories will last forever.
Backyard Mother's Day Tea Party
What are some of your favorite gifts to give to mom? Or what is one of the best gifts you've received? We'd love to know, so leave a comment below!
You can also FOLLOW US on FACEBOOK, INSTAGRAM, and PINTEREST for delicious recipes, cocktails, desserts, and parties!