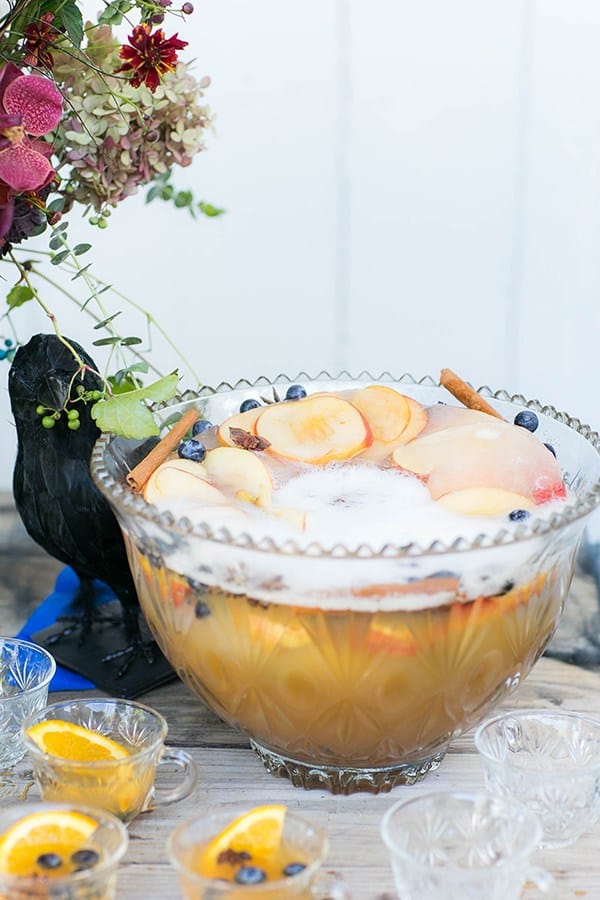 Here's a little cheers to fall, Halloween and the holidays! We're serving up a super easy and delicious sparkling spiked apple cider punch recipe that's perfect to make for Halloween, Thanksgiving or any fall party! The ingredients are simple and it's a punch that everyone will enjoy. We also love adding a festive ice ring to our party punches, so we made one with cinnamon, apples and other delicious fall ingredients! See our ice ring how-to here! Cheers!!
Spiked Apple Cider Punch Recipe
1 bottle (750 ml ) of sparkling white wine or Champagne
7 cups fresh apple cider
1/2 cup fresh-squeezed orange juice
1 cup bourbon
juice of 1 lemon
Directions
Add all of the ingredients into a large punch bowl and stir away! Add the ice ring into the bowl for a charming touch and to keep the punch cool!
SaveSave
SaveSave