10 delicious popsicle recipes for summer! From healthy popsicle recipes, to boozy popsicle recipes to fruit popsicles recipes, these are some of our favorite treats for summer!
Delicious Negroni Popsicles made with grapefruit juice, orange juice, vermouth and gin and of course Campari! Perfect for an adult, summer gathering.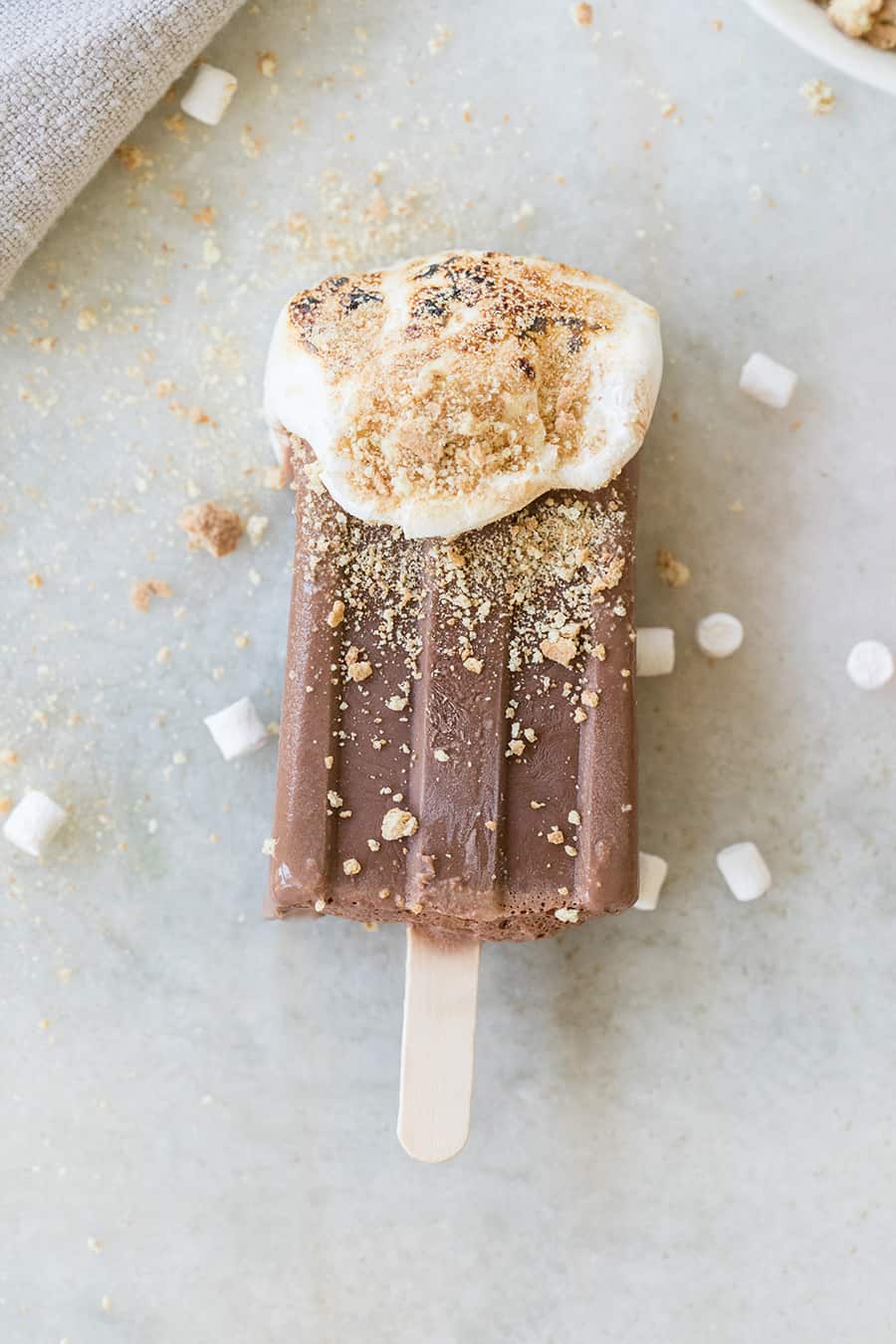 These Chocolate Fudge S'more Popsicles are creamy and absolutely delicious! They have an ingredient in them that make them creamier, so they're not icy when you bite into it.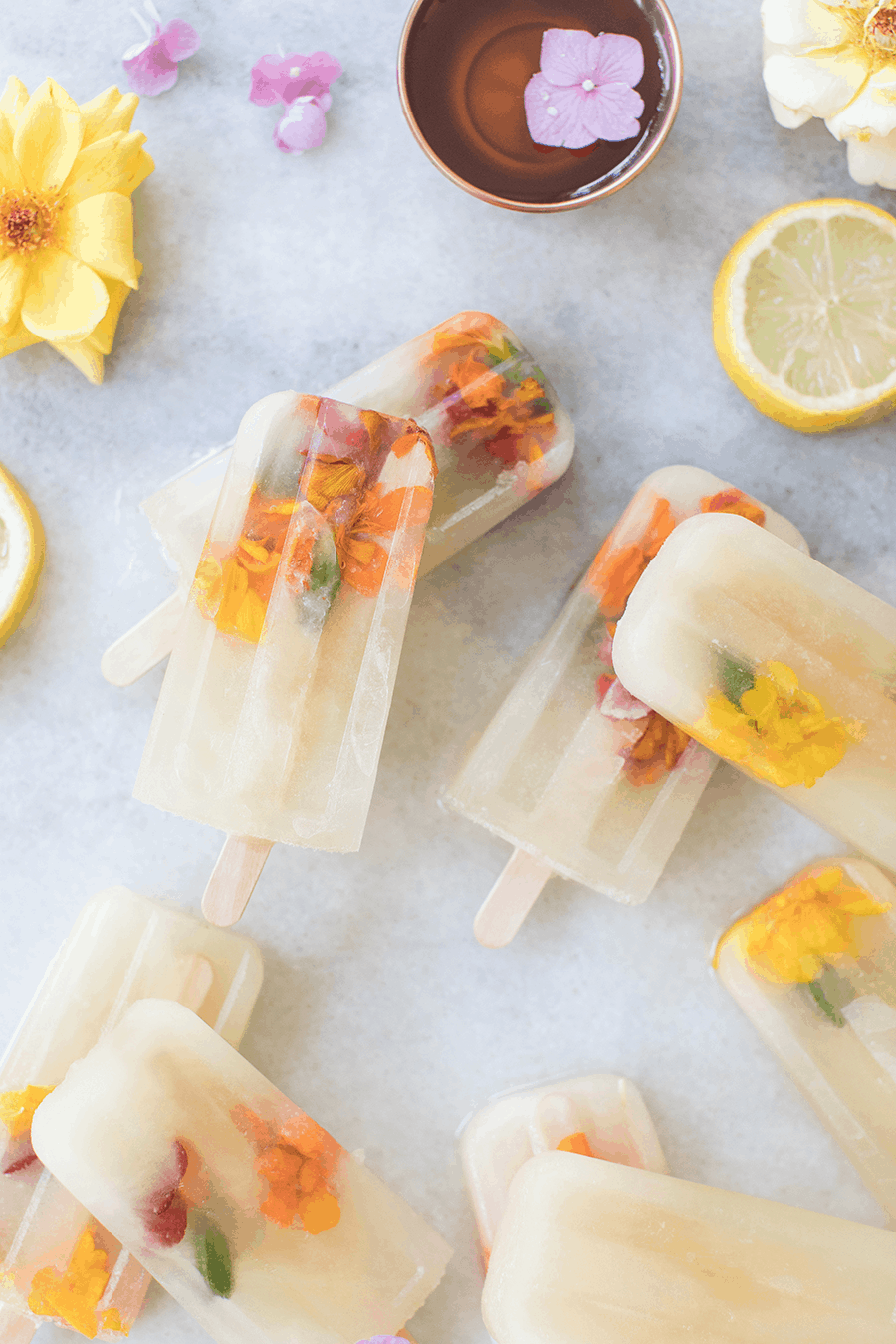 Three Ingredient Honey Lemonade Popsicles are perfect for a hot summer day! They are frozen with edible flowers and lightly sweetened making them a charming and delicious frozen treat.
Roasted Blueberry Crème Fraîche Popsicles are guaranteed to make your guests excited!! These are gourmet popsicles made with roasted blueberries and Crème fraîche which is a mix of heavy cream and buttermilk. They're extremely creamy and delicious.
Watermelon Tequila Popsicles are the perfect summer popsicle for an adult gathering! They're fun to make and even better to eat.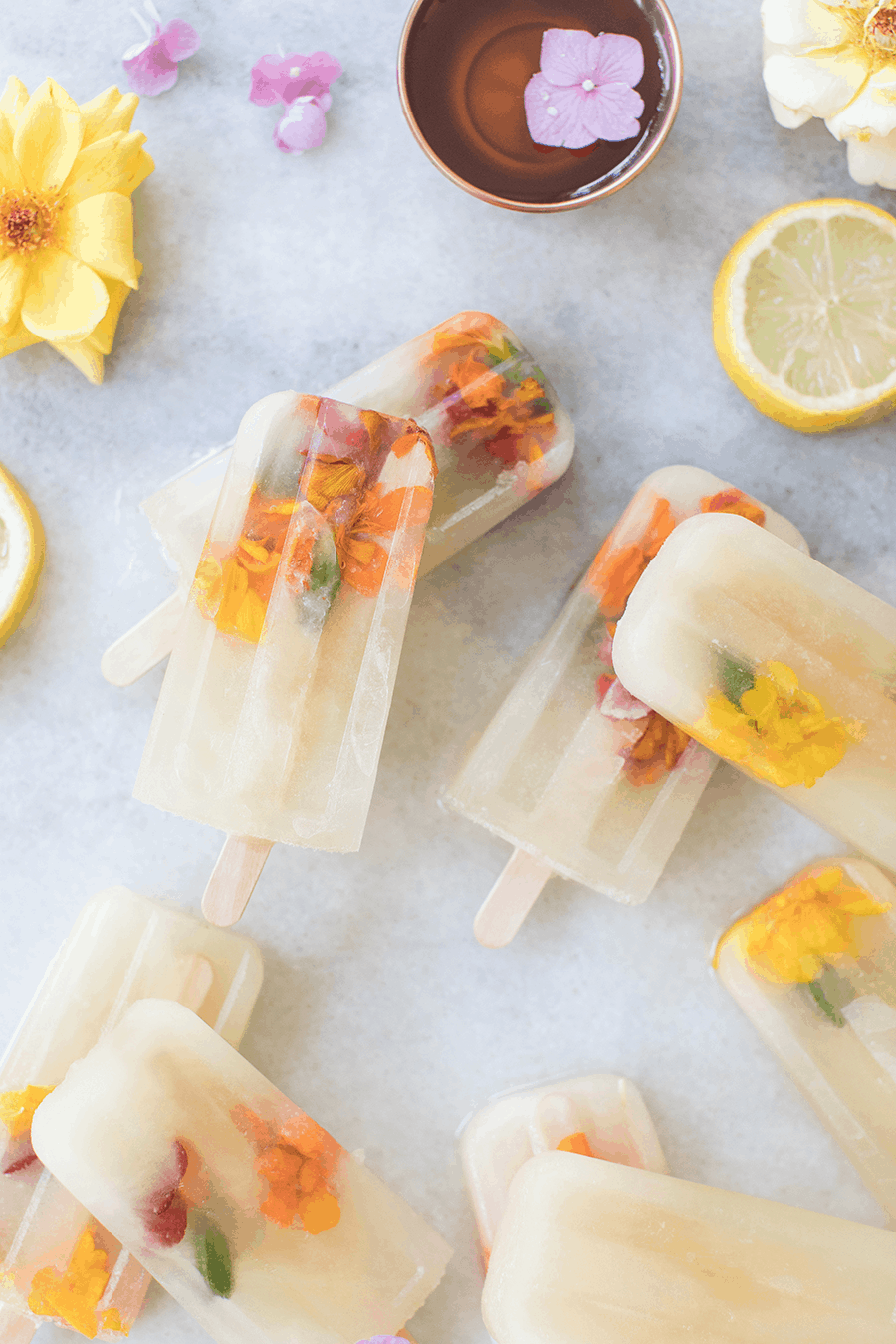 Greyhound Cocktail Popsicle are made with fresh-squeezed juice, no added sugar and a little bit of vodka! Favorite part about these pops is that they're striped!
Coconut Rum Pineapple Popsicles These delicious and refreshing popsicles are packed with yummy tropical flavors, like coconut and rum! It's an easy recipe too and perfect for a hot day.
Best Popsicle Molds
Watermelon + Pineapple Popsicle Mold
Coconut Water Fruit Popsicles are a great way to cool down. They're made with pureed fruit and coconut milk and they're so pretty! A healthier pop to snack on that's lower in sugar.
Cheers to summer with Frozen Margarita Ice Pops! These are like an adult popsicle slashes and frozen in popsicle bags! They're super fun to serve and you can add a little more alcohol to them since they're contained and more of a slushy texture.
What are the Healthiest Popsicles?
The healthiest popsicles are going to be the ones made with fruit juice, citric acid and no artificial sweetness. Making popsicles homemade also make them healthier than store bought as you can control exactly what goes in each popsicle and how much sugar.
Add some protein to your diet with these healthy Peachy Mango Protein Popsicles They're made with greek yogurt, protein power and spices! Perfect for a quick summer snack.
Popsicle Variations
There are so many types of popsicles you can make. Here are some ideas and variations you can do.
Vegan popsicles and dairy free popsicles.
Popsicles without dye, use natural dye instead.
Healthier without artificial sugar, use natural sweetness instead like honey or stevia.
Popsicles with alcohol.
When making popsicles with milk or cream, always use a tablespoon or two of cornstarch so the popsicles won't be icy and will stay creamy when they freeze.
Let us know if you make any of these popsicles! They're all so good and the best way to cool down this summer. You can also tag us on social @sugarandcharm and share what you've made.