We are happily teaming up with California Strawberries and sharing three more delicious dessert recipes made with fresh, juicy strawberries!
Growing up in California, there was always an abundance of the best, juiciest strawberries! They are hands-down my absolute favorite berry, full of sweet, juicy flavor and so versatile.
They go with pretty much everything, from desserts to savory dishes and smoothies. We eat strawberries almost every day.
Did you know that one serving of 8 large strawberries has a full day's value of Vitamin C? Isn't that amazing? Strawberries are also packed with beneficial antioxidants and nutrients including potassium, folate and fiber.
We created three delicious recipes that are super simple to make and perfect for spring and summer. They're great recipes that would be fun addition to a gathering, birthday party or just to make with your family. You can find all of the recipes on the California Strawberry website.
You can also enter the #snackwith❤️challenge and tag your strawberry creations on Instagram for a chance to win monthly prizes and CASH!
The top three snacks from each month (15 total), will be voted on by viewers, for the Strawberry Snack of the Summer, the first week of September and will be eligible to win the grand prizes:
• 1st place: $1,500 Visa Gift Card
• 2nd place: $1,000 Visa Gift Card
• 3rd place: $750 Visa Gift Card • California Strawberries must be the main ingredient in your recipe
See below for rules!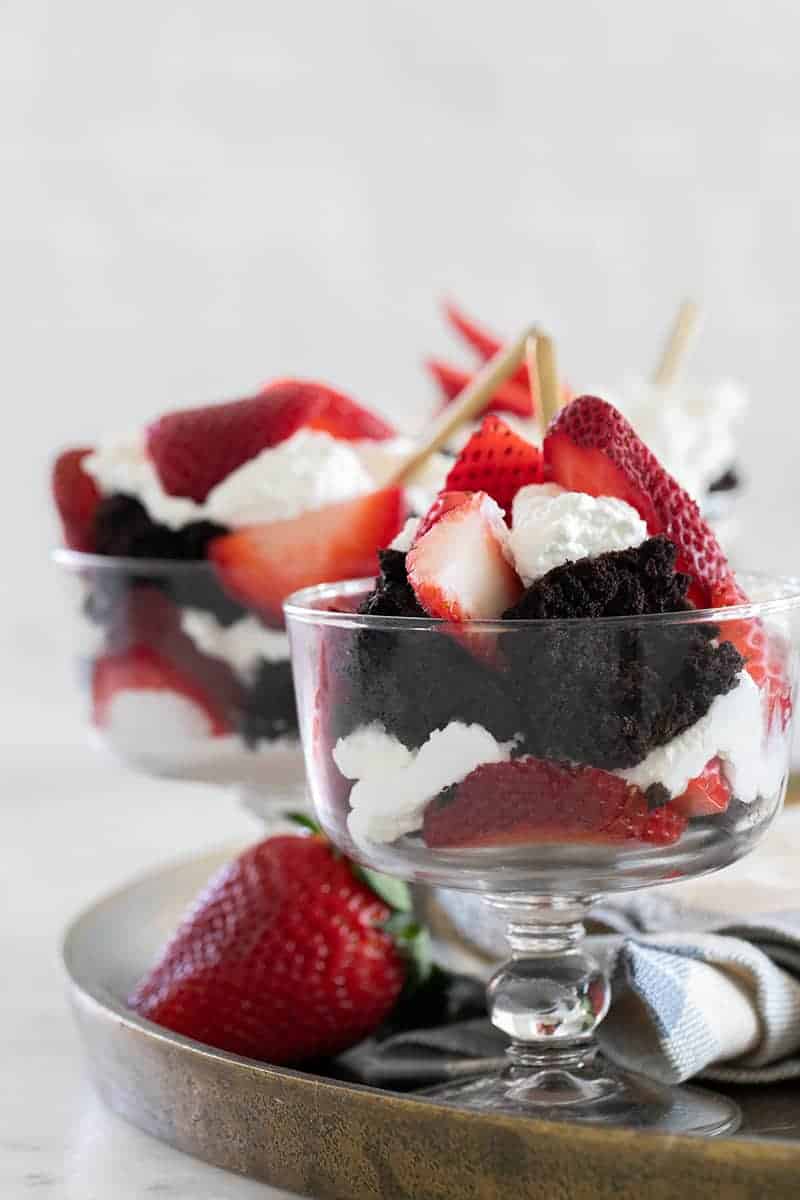 Mini Chocolate Strawberry Trifles
This mini chocolate strawberry trifle is one of the most delicious desserts! It's chocolate cake, cut into cubes, then topped with whipped cream and freshly sliced strawberries. It's easy to assemble and the most beautiful dessert for a gathering!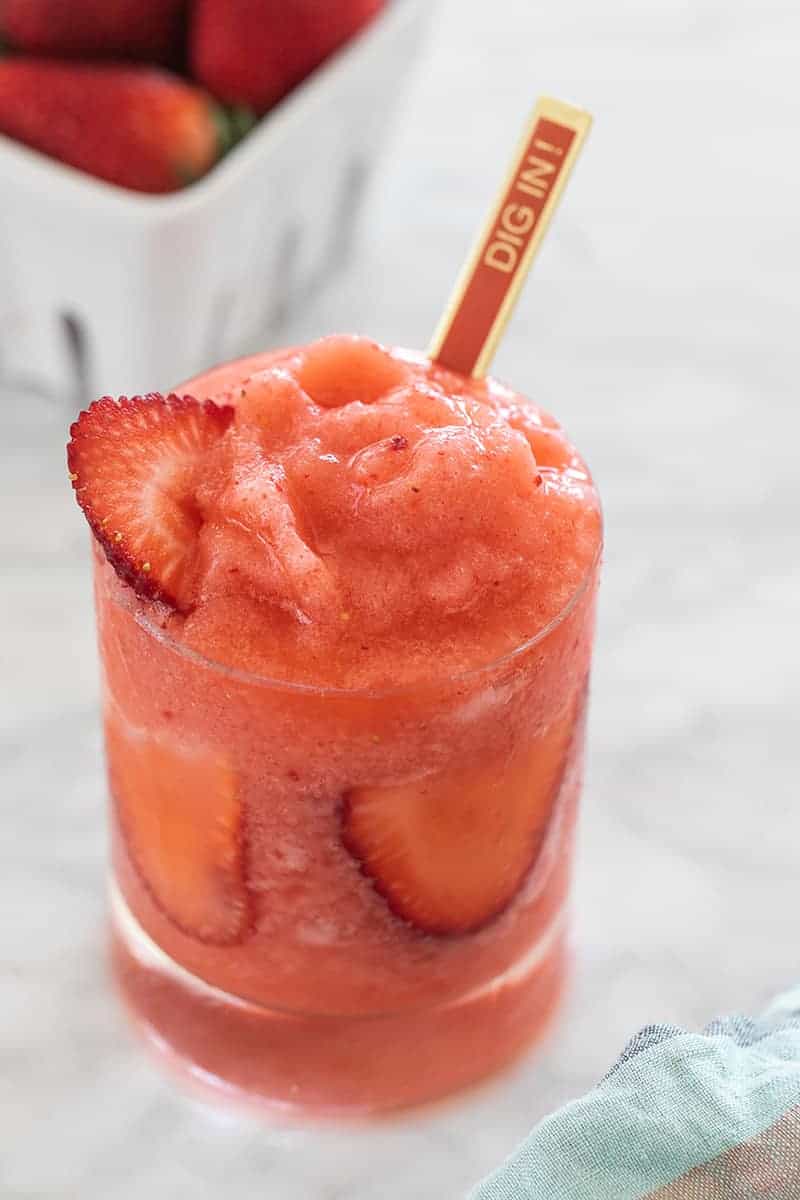 Frozen Strawberry Lemonade
There is nothing better than a frozen drink on a hot summer day! Our frozen strawberry lemonade is one of the best frozen drinks and it's perfect for all ages. It's made with only 3 ingredients and couldn't be easier. So get out the blender and serve the most delicious frozen lemonade ever!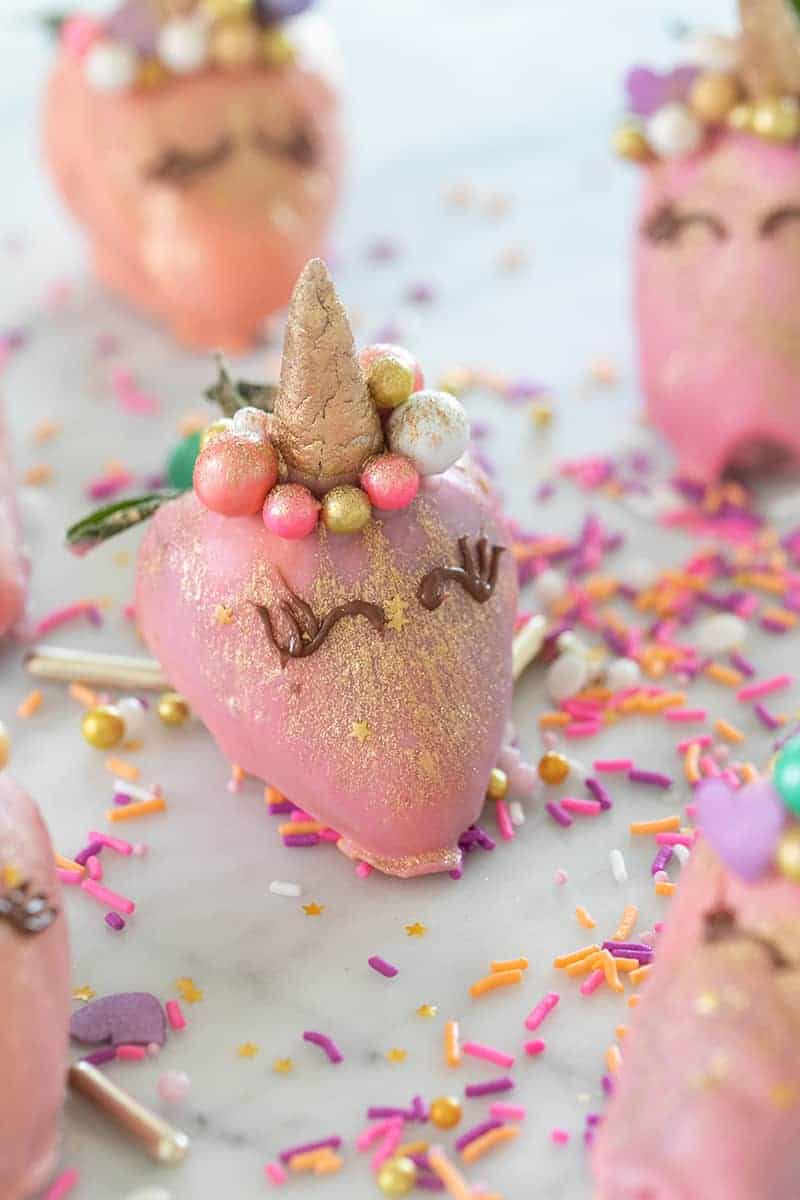 Strawberry Unicorns
We dressed up our beloved strawberries into unicorns! These strawberry unicorns were so fun to make! They're great for a birthday party or any unicorn-themed celebration. Kids love to join in on making these. You'll need sprinkles, gold dust and candy melts to make them, but they are so worth it and whimsically delicious!
We can't wait to see your recipes! Please tag @castrawberries and #snackwith❤️challenge to earn some cash!
Snack of the Month entries must be received by the last day of the month at 11:50pm EST.
All entries must be received by Saturday, August 31st by 11:59pm EST
One snack per entry, however, one person can create & share several snacks to enter multiple times.
Recipes must be the original work of entrant and not previously published. Other recipes may be used for inspiration, but you must make your own unique changes in order for the recipe to be considered.