Free, printable Easter coloring pages for kids of all ages! These charming spring coloring pages are perfect for an Eater brunch or party!
Easter is just around the corner, and what better way to celebrate this lively holiday than with some charming and free Easter coloring pages? These engaging activity sheets showcase the season's spirit and encourage creativity and relaxation for children and adults alike.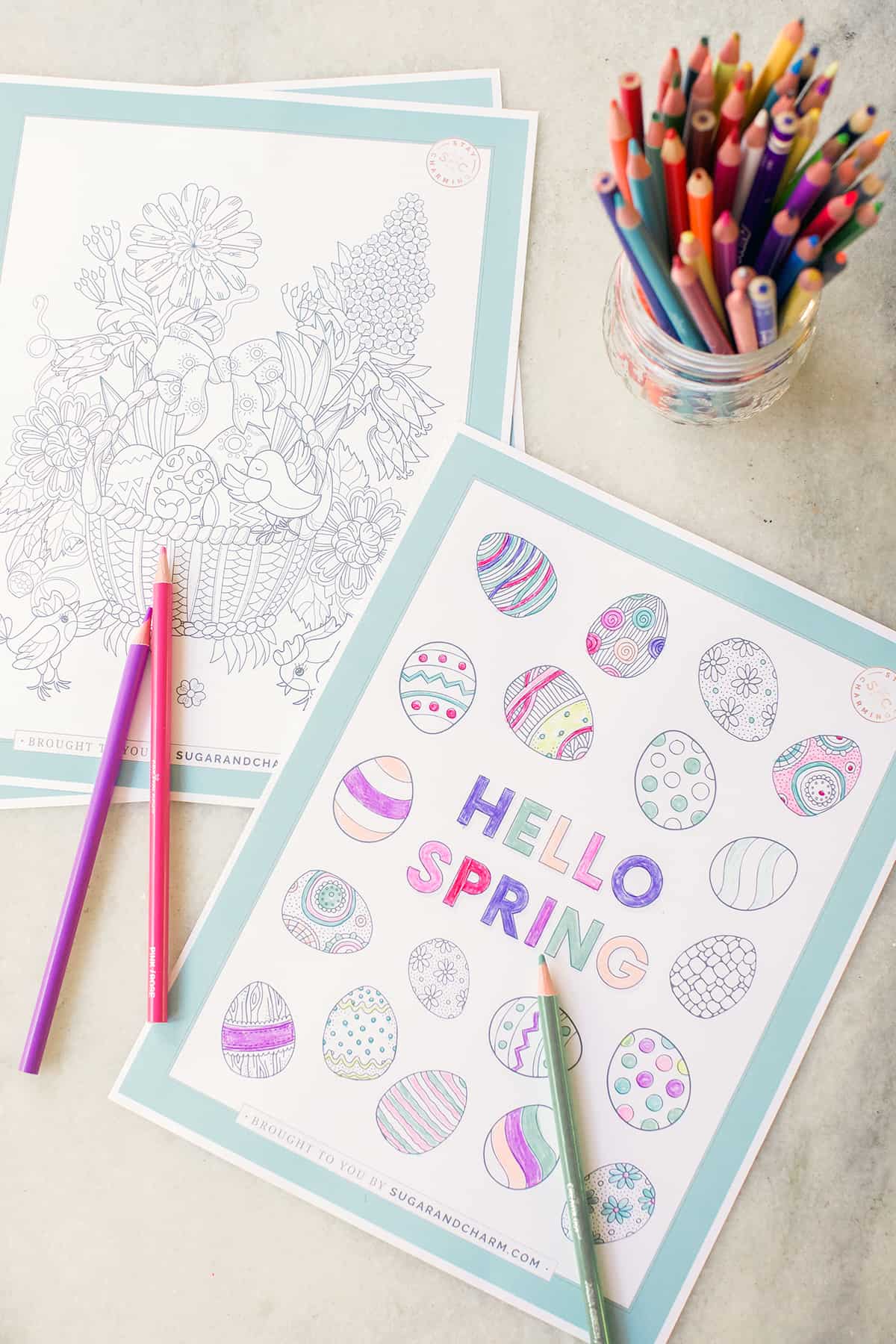 Our delightful collection features three unique Easter-themed designs guaranteed to bring joy and inspiration to all who pick up their coloring tools.
From adorable bunnies and beautifully adorned eggs to blooming spring flowers, you'll find all the elements that symbolize the essence of this festive holiday.
Each coloring page is charming and perfect for kids of all ages. So grab your crayons, pencils, or markers, gather your loved ones, and embark on a colorful journey that'll make this holiday memorable and enchanting.
Benefits of Easter Coloring Pages
Our charming free printable Easter coloring pages are perfect for an Easter party or brunch. They are great for kids and teens and make an excellent Easter activity. You can download and print them for your Easter party!
Creativity Boost
Engaging in coloring promotes various benefits, including boosting creativity. It allows children and teens to explore their imagination through colors, patterns, and designs. Coloring pages also offer the chance to develop different cognitive and motor skills and provide an enjoyable bonding activity for the whole family.
Free Easter Coloring Sheets
Below you will find three coloring sheets that you can download and print!
Some features of our coloring pages include:
Beautiful spring-themed designs
Easy-to-color patterns
Perfect for kids and teens of all ages
Instant download and print
These pages are designed to be easy to download and print, so you can quickly add them to your party planning.
Add these delightful coloring pages to your Easter celebrations and watch as the creativity and joy of the season come to life.
You can print these from your home printer!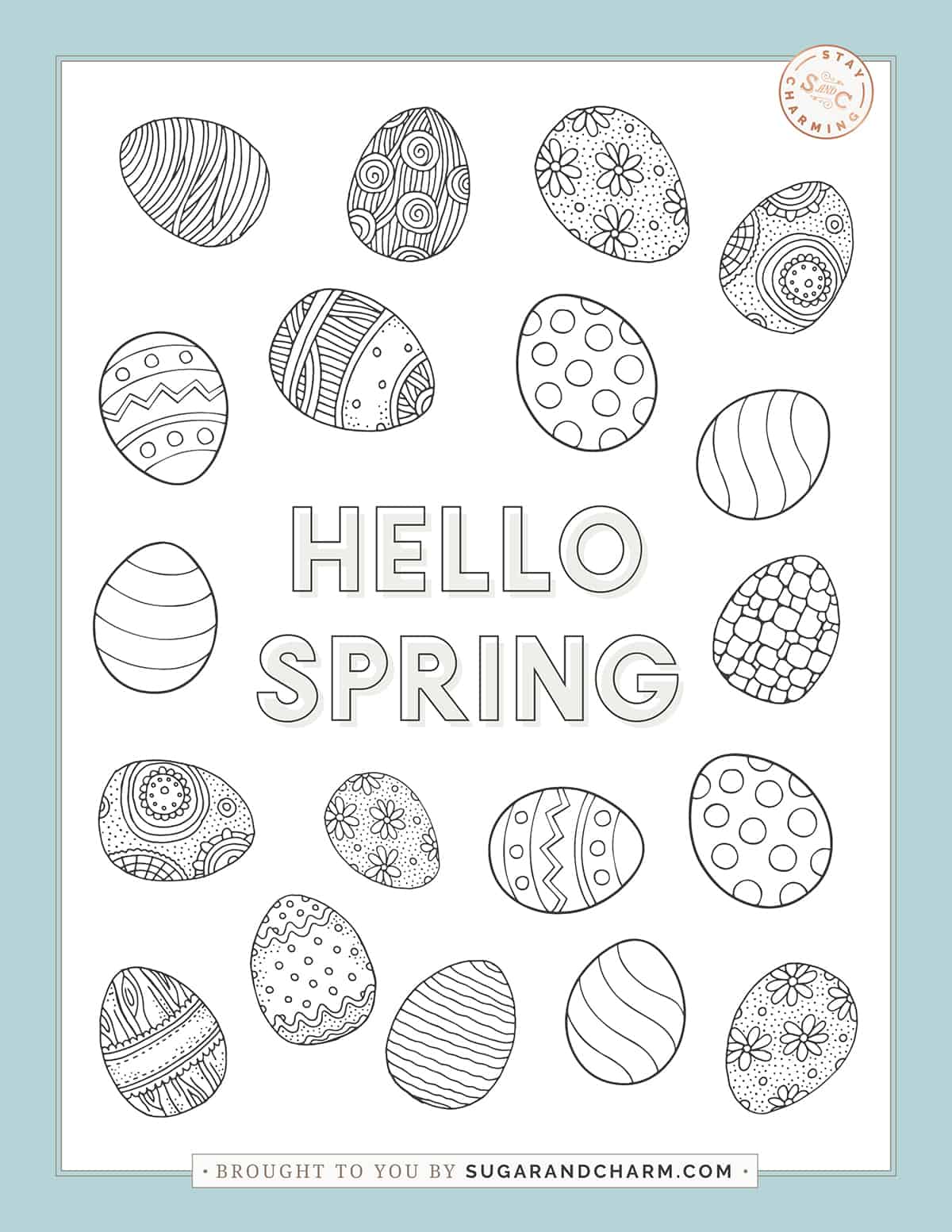 Decorate and color each egg on our Easter egg Hello, spring design! This is one of our favorite designs.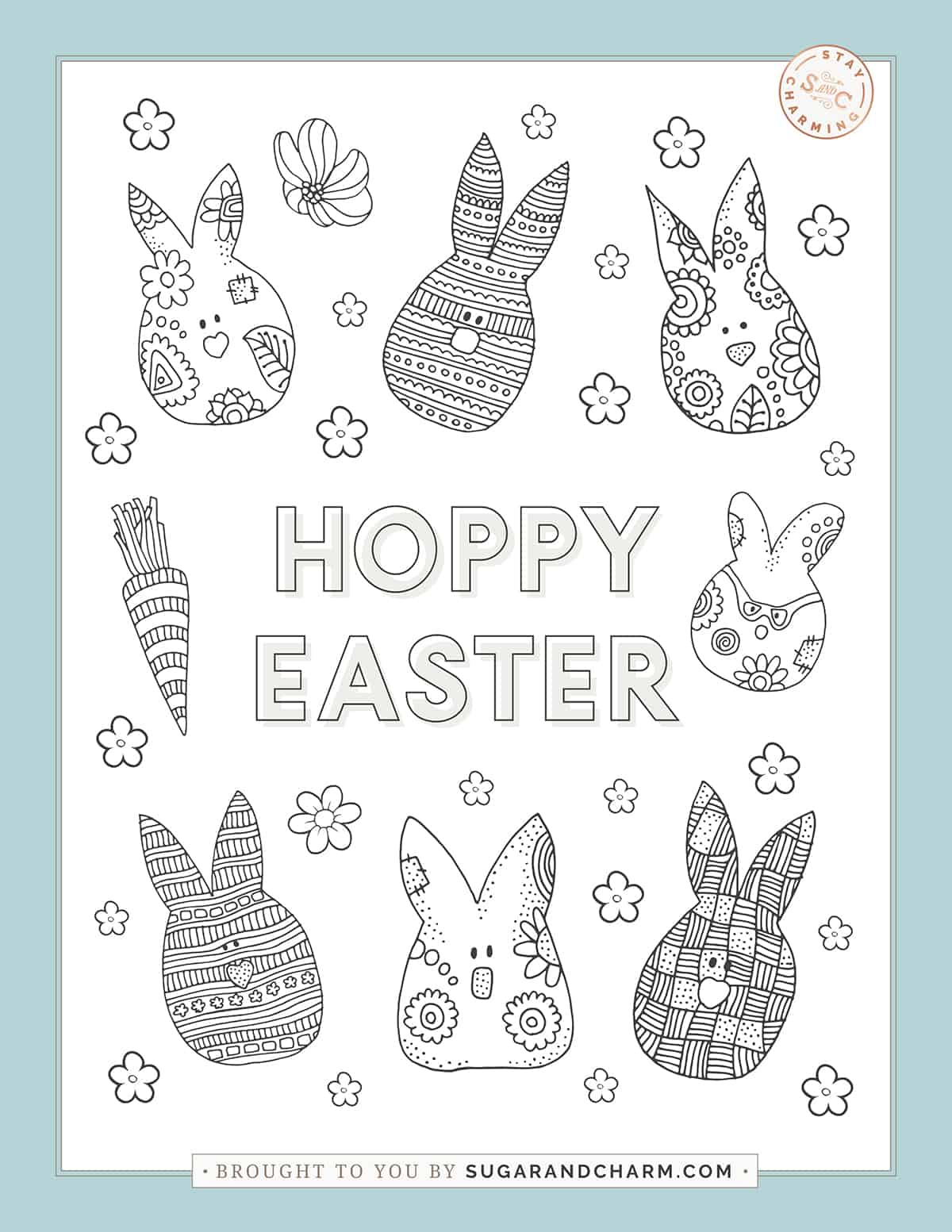 The details and charm of this Easter Bunny coloring page beautifully capture the spirit of Easter. Whether hosting a party or looking for a fun activity to entertain the kids, this coloring page will surely be a hit.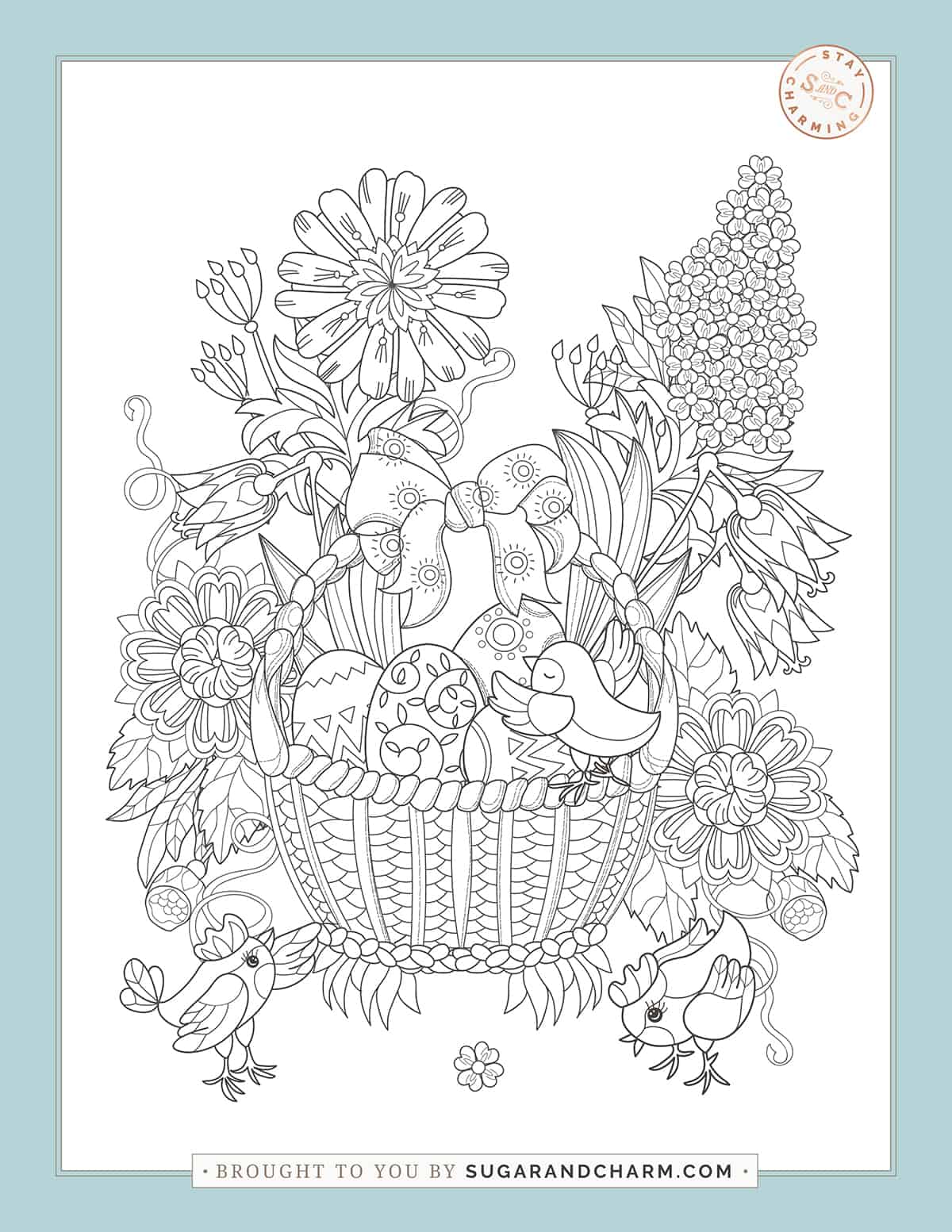 Our charming Spring Basket Coloring Page is a great addition to your Easter festivities. With lovely details and an attractive design, it's a perfect activity to engage kids and teens during your Easter party or brunch.
Tips for a Fun Easter Coloring Activity
The details and charm of these coloring pages are perfect for Easter. You can download and print them for your Easter party! Here are a few tips to make this coloring activity more enjoyable:
Provide various coloring materials such as crayons, colored pencils, or markers.
You can provide watercolor paints too.
Organize a coloring contest as an entertaining game during your Easter event.
Combine the coloring activity with a story about the Easter Bunny or the significance of spring.
Display the finished coloring pages as part of your Easter decorations, showcasing everyone's creativity.
Following these simple tips ensures everyone has a delightful and entertaining time participating in the Easter coloring activity!
When to Use Our Spring Coloring Pages
These coloring pages are a great option if you are looking for ways to entertain kids and teens. Let's explore some situations where these pages can be utilized:
Easter Parties: If you're hosting a party, providing our coloring pages as a fun activity for your guests can keep them entertained and engaged. Both children and adults can showcase their creativity and enjoy the time spent coloring together.
Easter Brunch: Setting up a coloring station at your Easter brunch can also be great. Guests can take turns coloring while enjoying delicious food, and it can serve as a conversation starter among attendees.
Classroom Activities: Teachers can include these coloring pages as a classroom activity during the Easter season. Students can work individually or in groups, helping them develop their creativity and teamwork skills.
Family Time: Spending time with your family during Easter can be made even more enjoyable with these coloring pages. Get the entire family together and have a relaxing day coloring and bonding with each other.
Remember that these coloring pages are free to download, so you can print as many copies as you need for your events and activities.
More Free Printables
Fun Easter Ideas
How to Dye Colorful Easter Eggs
How to Make an Easter Candy Platter
We hope you love these free coloring pages and fun coloring activities for kids!
You can also FOLLOW US on FACEBOOK and PINTEREST to see more delicious recipes, cocktails, desserts, and parties!