A festive holiday guide for creating a spectacular Christmas dessert table! From decor to desserts and drinks we're sharing all the details for a gorgeous and delicious holiday party!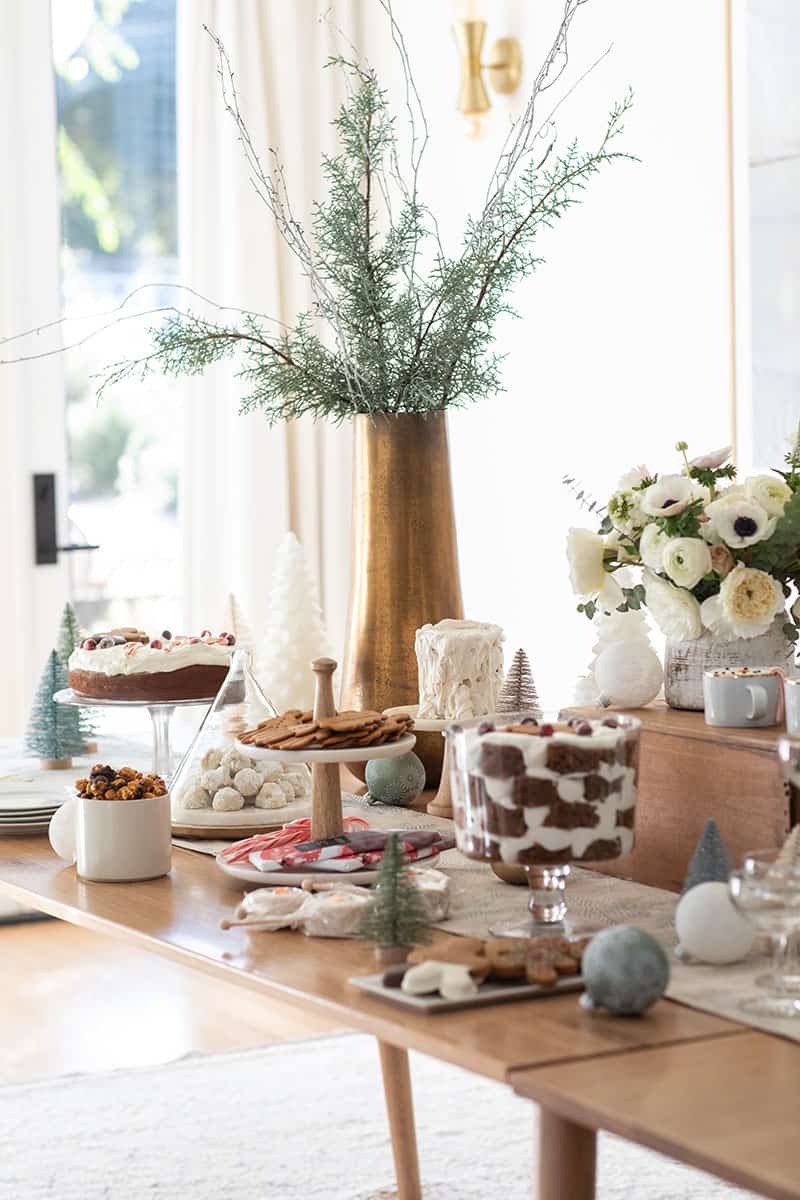 Christmas is right around the corner, and if you're anything like us, you've already started dreaming and scheming. You may be working on the menu, starting to figure out what will adorn your Christmas dessert table this year. There are a thousand recipes to choose from, and all of them are gorgeous and delicious.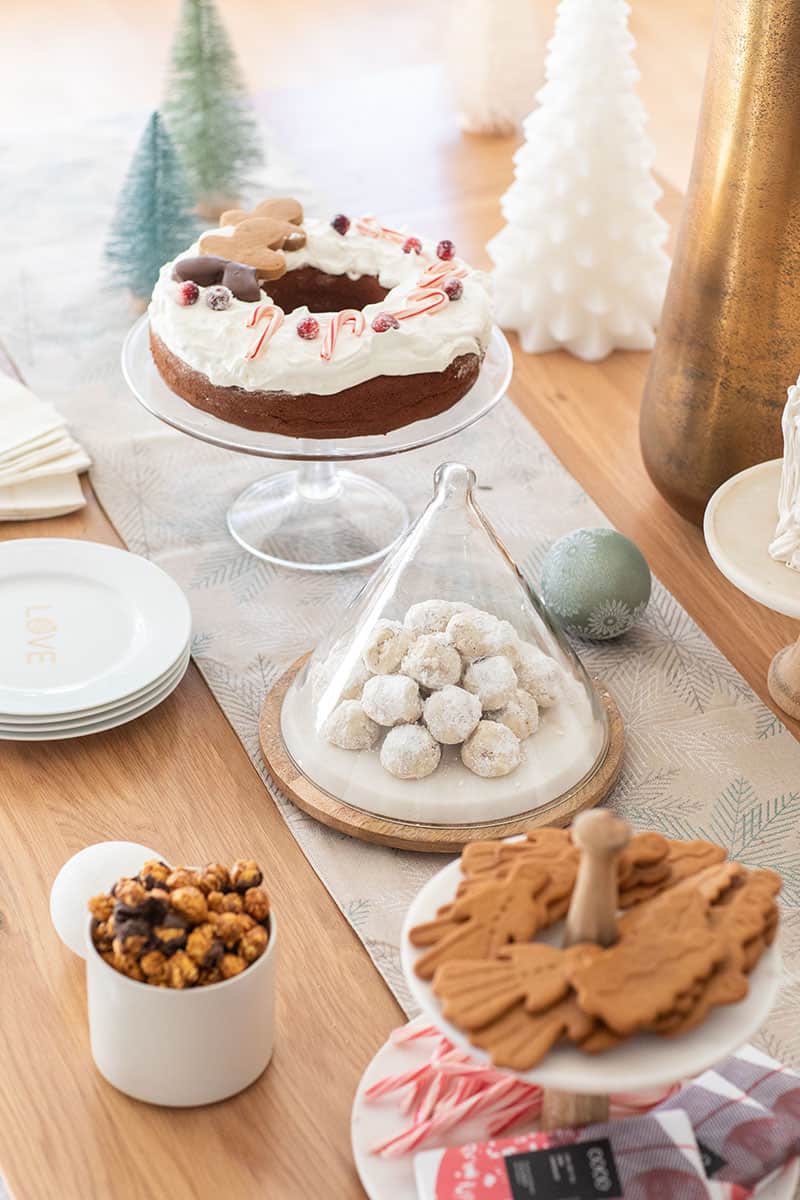 A Christmas guide to desserts and decor that will wow your family, friends, and coworkers. Read on and start getting some inspiration for your Christmas season.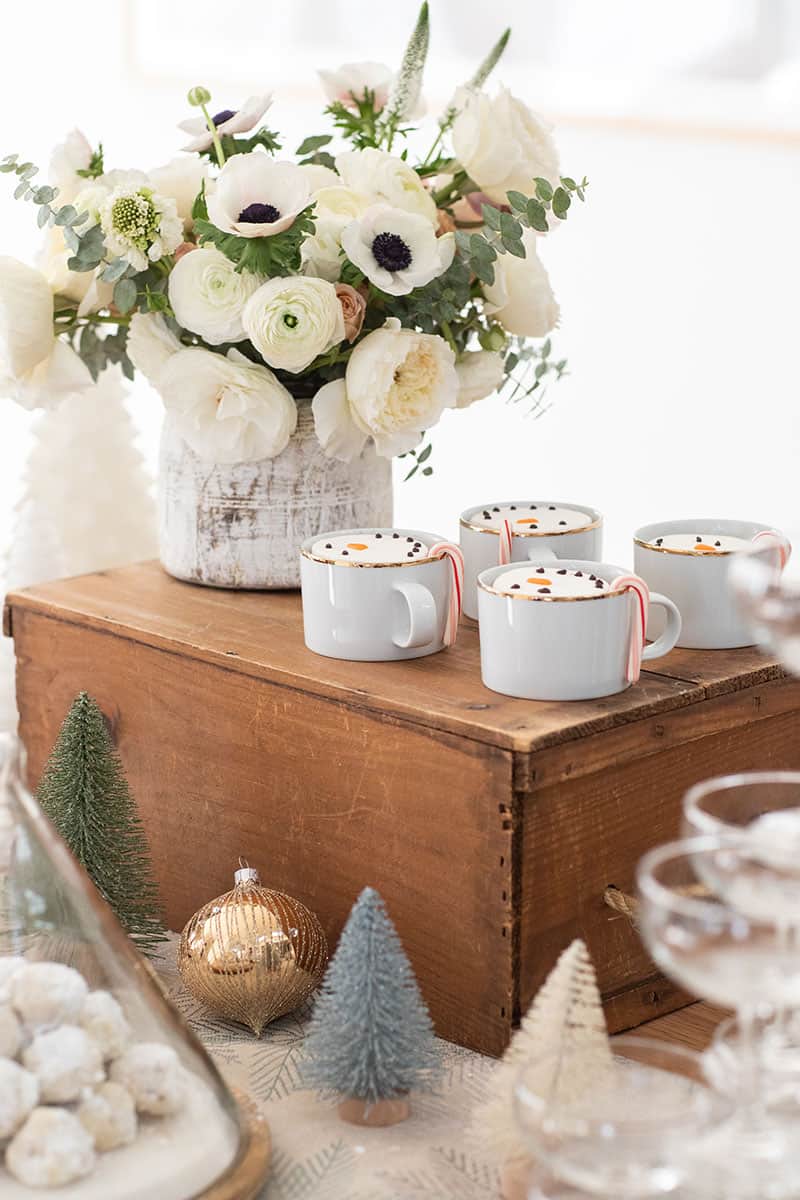 How to Create a Christmas Dessert Table
The key to creating a great Christmas dessert table is to make sure the decorations are just as good as the desserts! The decor and small details of the dessert table will create an atmosphere that guests won't forget.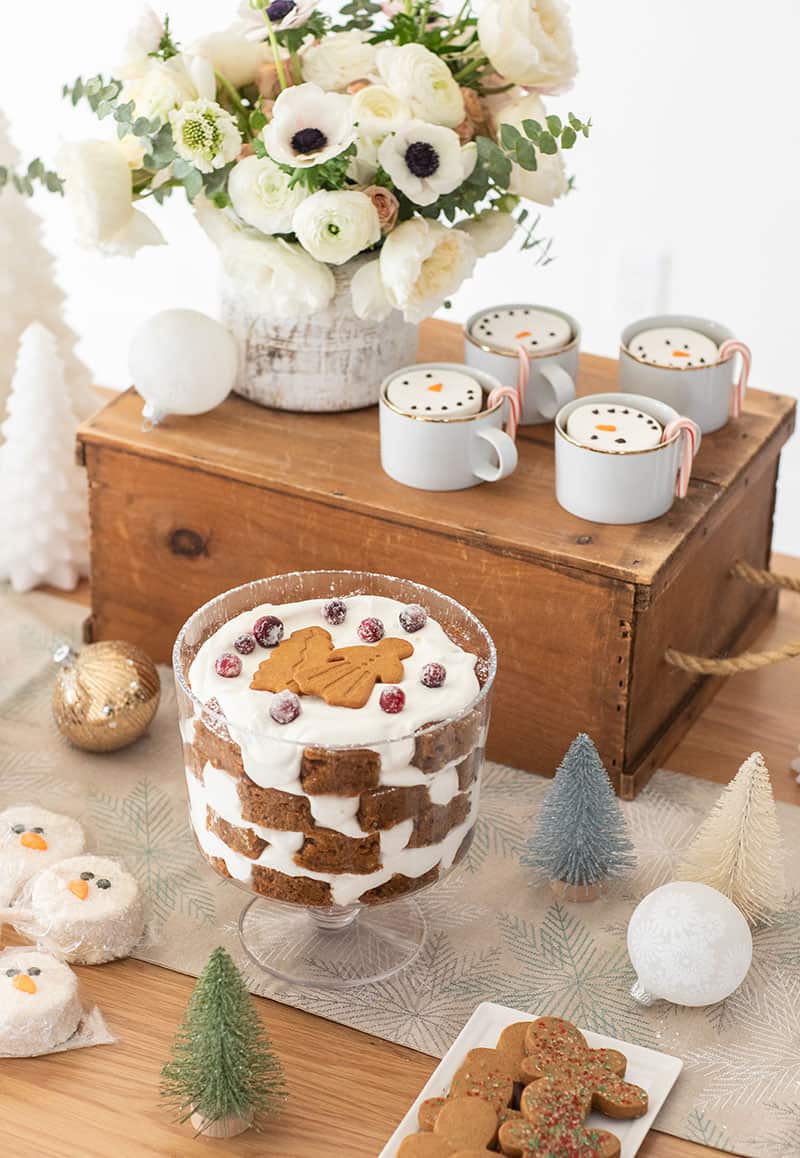 Decorating a Dessert Table for Christmas
When you're decorating a Christmas table, it's a good idea to stick to a few colors and a theme. For this party chose did white, gold and blues inspired by a table runner.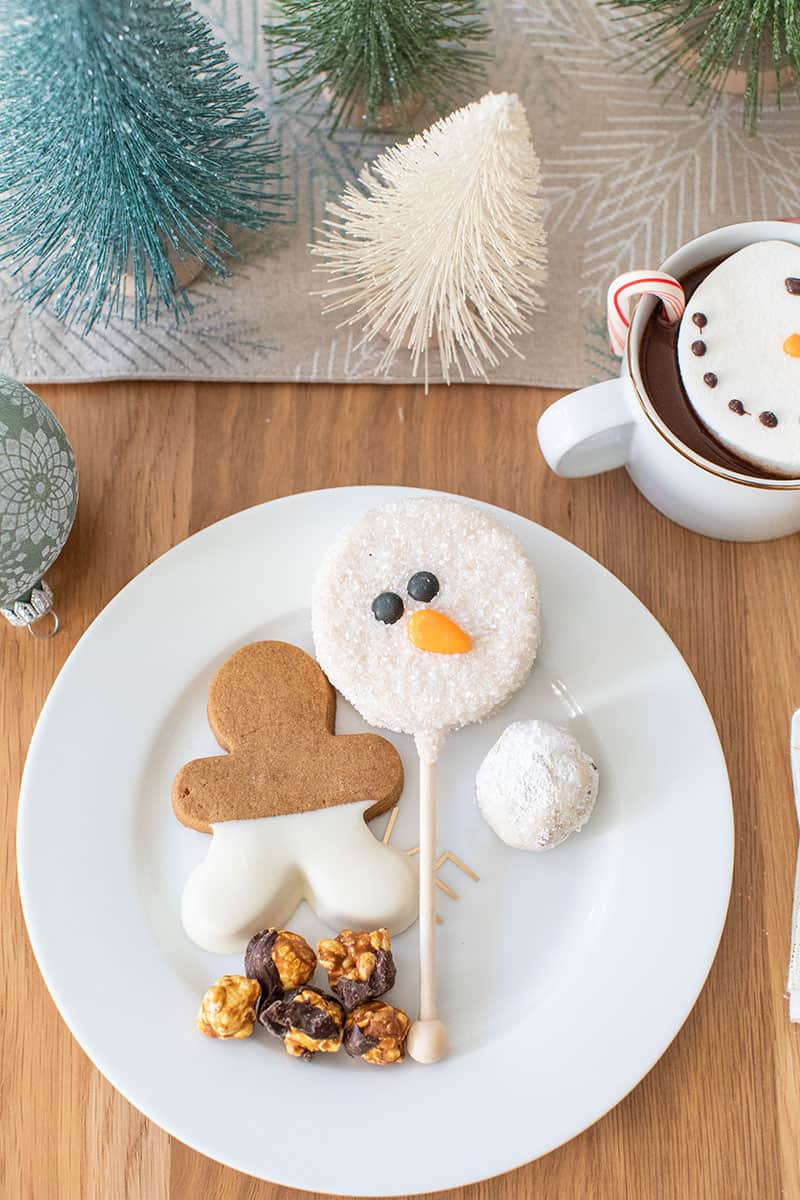 See all of our items, tips, and tricks for creating a Spectacular Christmas Dessert Table below.
Christmas Dessert Table Decoration Items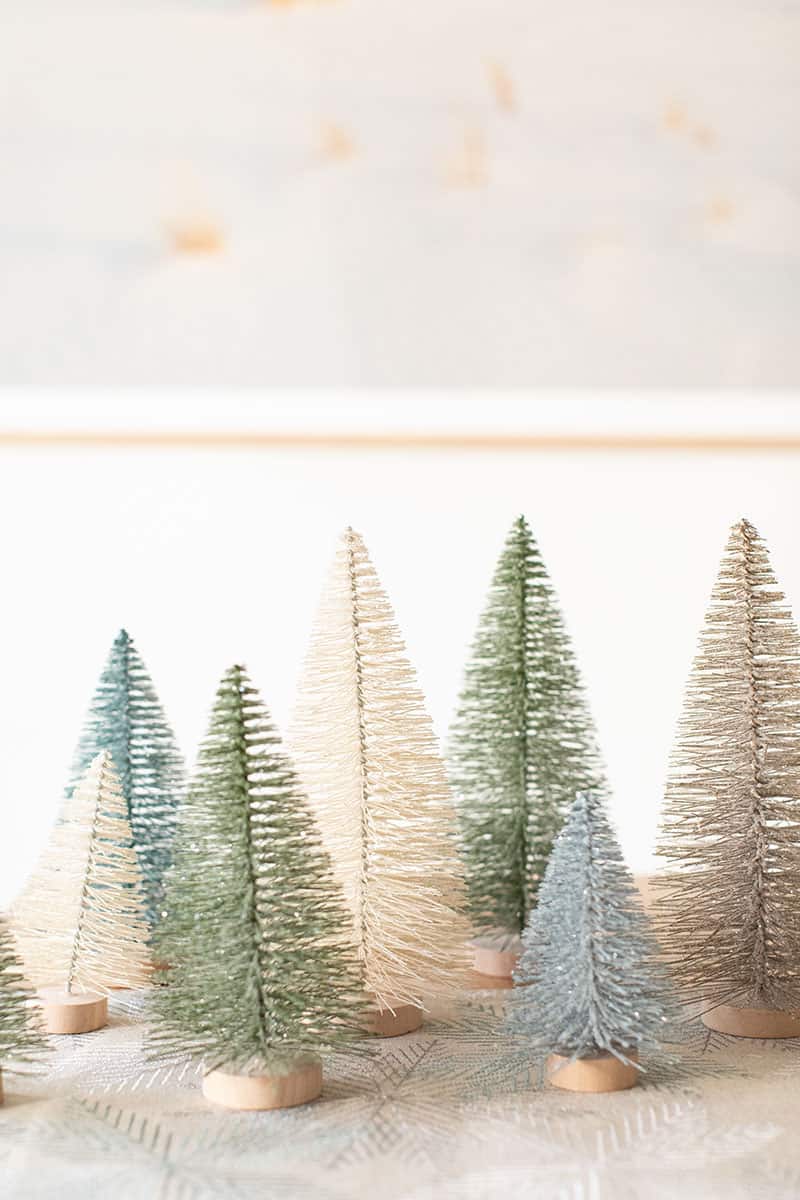 Bottle Brush Christmas Trees
We love the charm of bottle brush trees.
Holiday Plates
Small plates are a must for a dessert table! We fell in love with the simple gold holiday words and the design of these plates.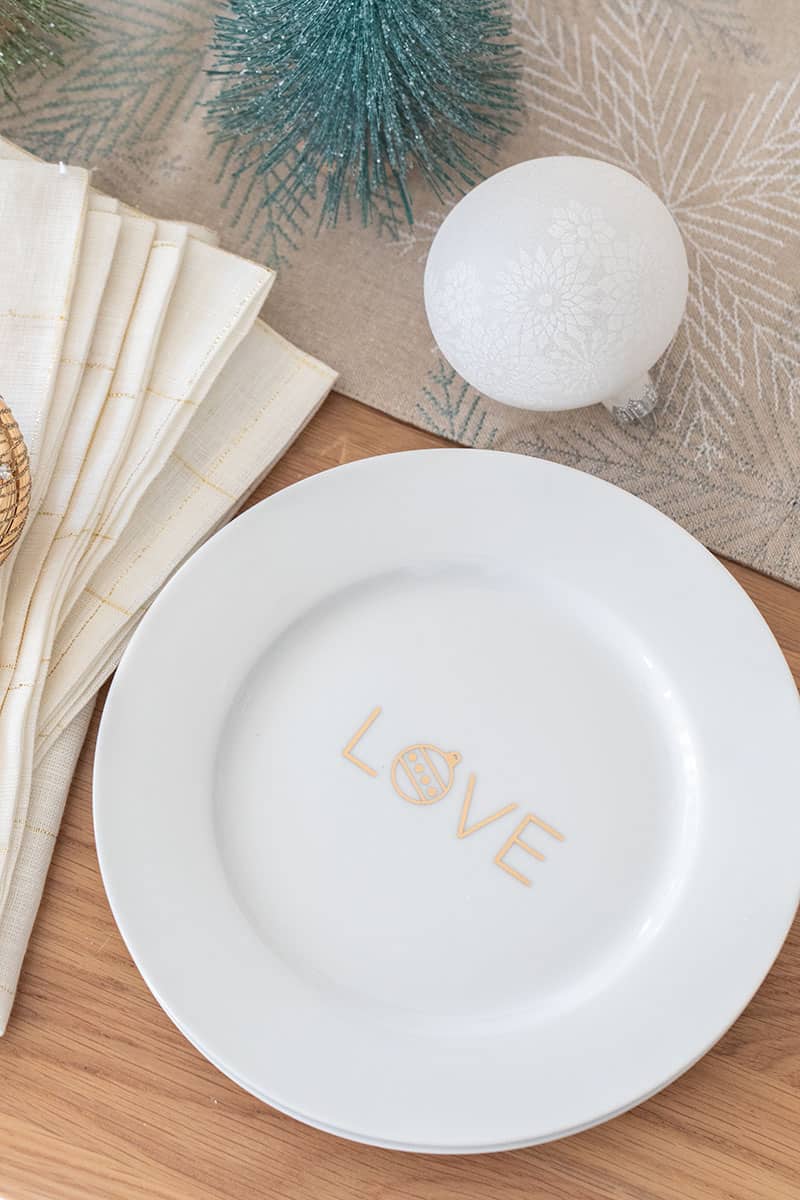 Metal Antique Brass Vase
This is one of my favorite items that can not only be used for your dessert table but also all year long! Fill it with greens and faux snowy branches.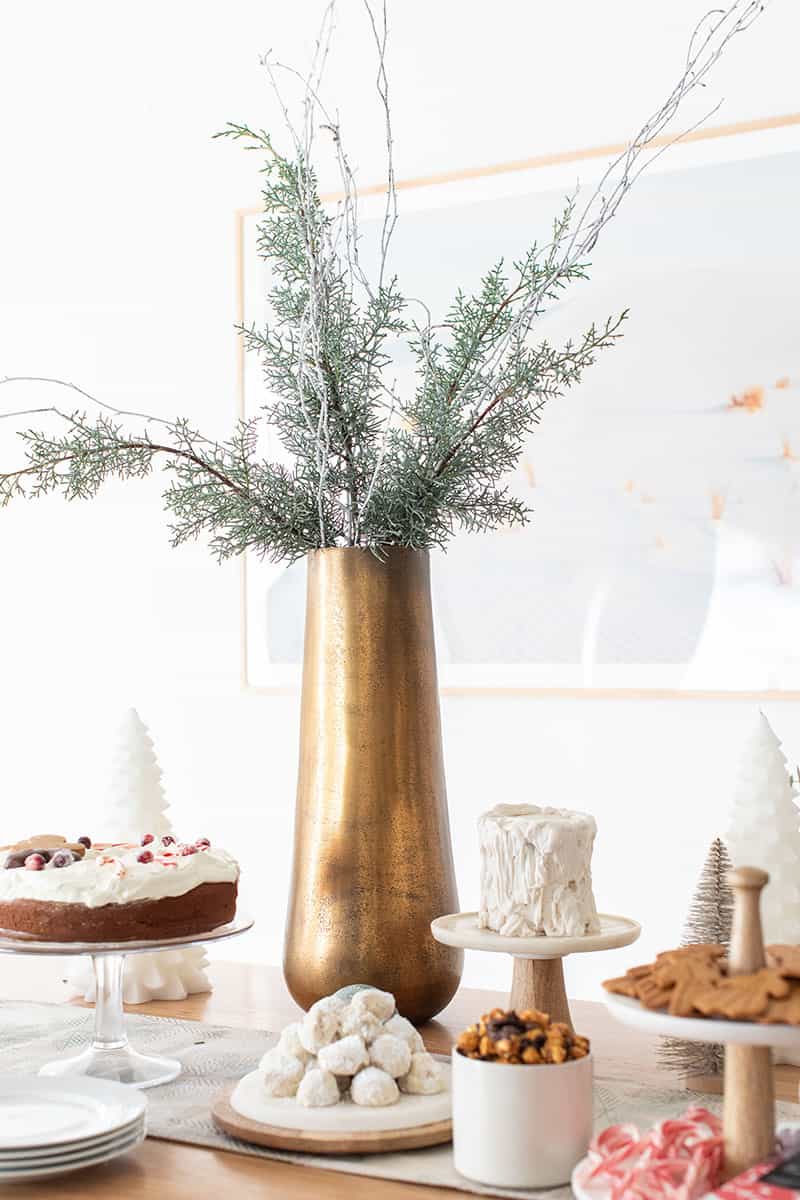 Gold Linen Napkins 
Pure linen napkins with subtle gold threads weaved in. They're elegant and perfect for a holiday table.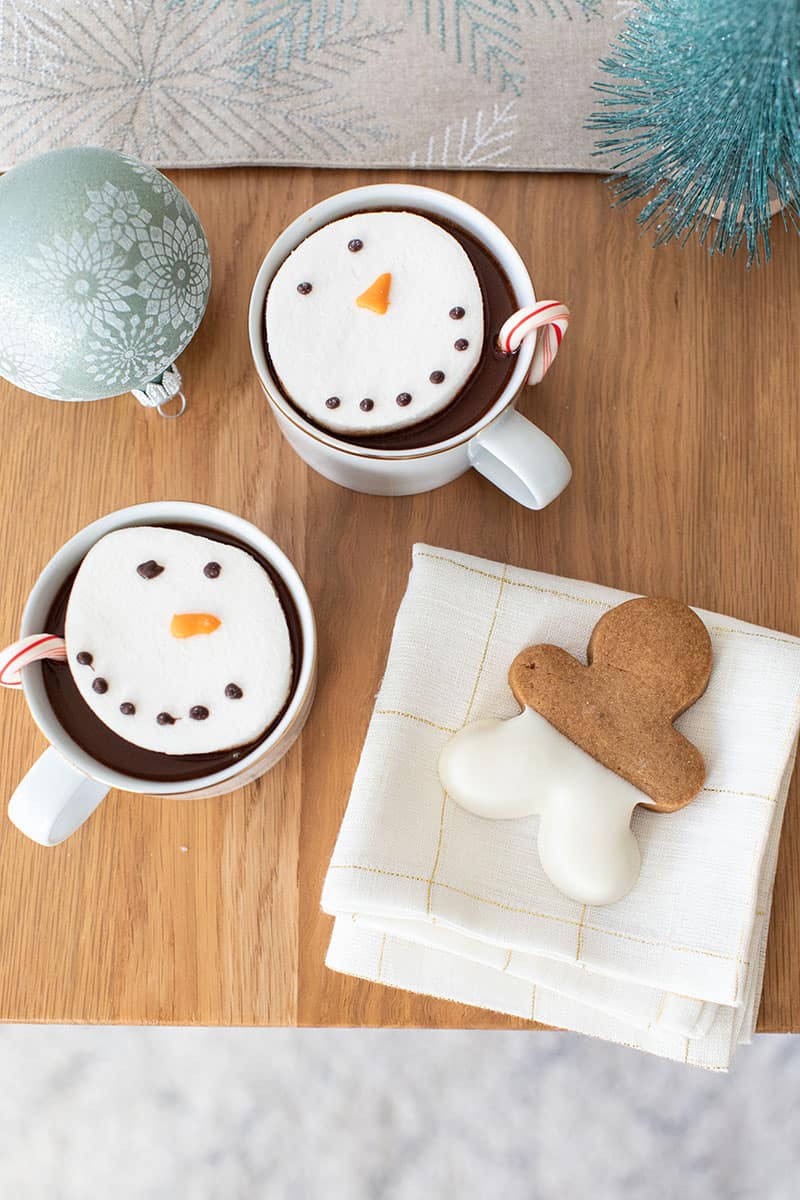 Maison Gold Rim Cup
These beautiful, dainty cups are perfect for hot cocoa! They also fit our favorite marshmallow snowman toppers, adding even more charm to the dessert table.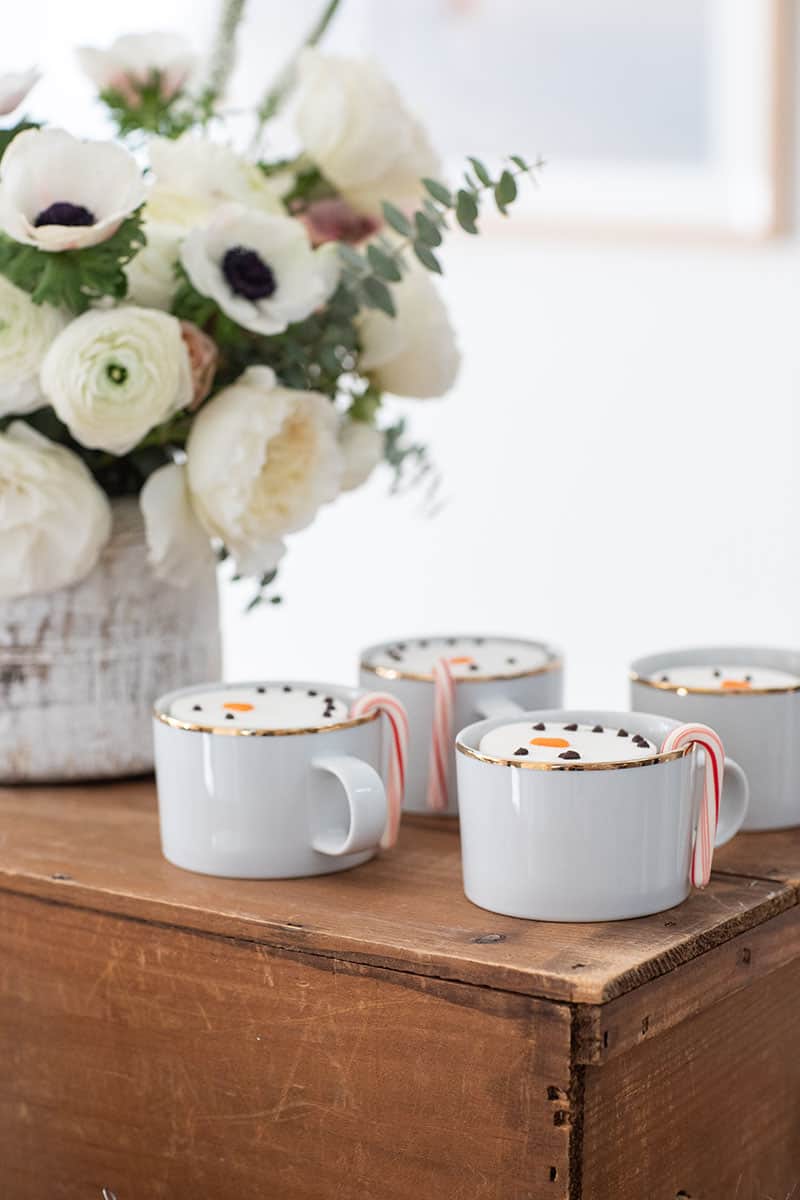 White Tree Candle
We use these to decorate our home and dessert table! They're beautiful alone, creating easy centerpieces and simple holiday decor.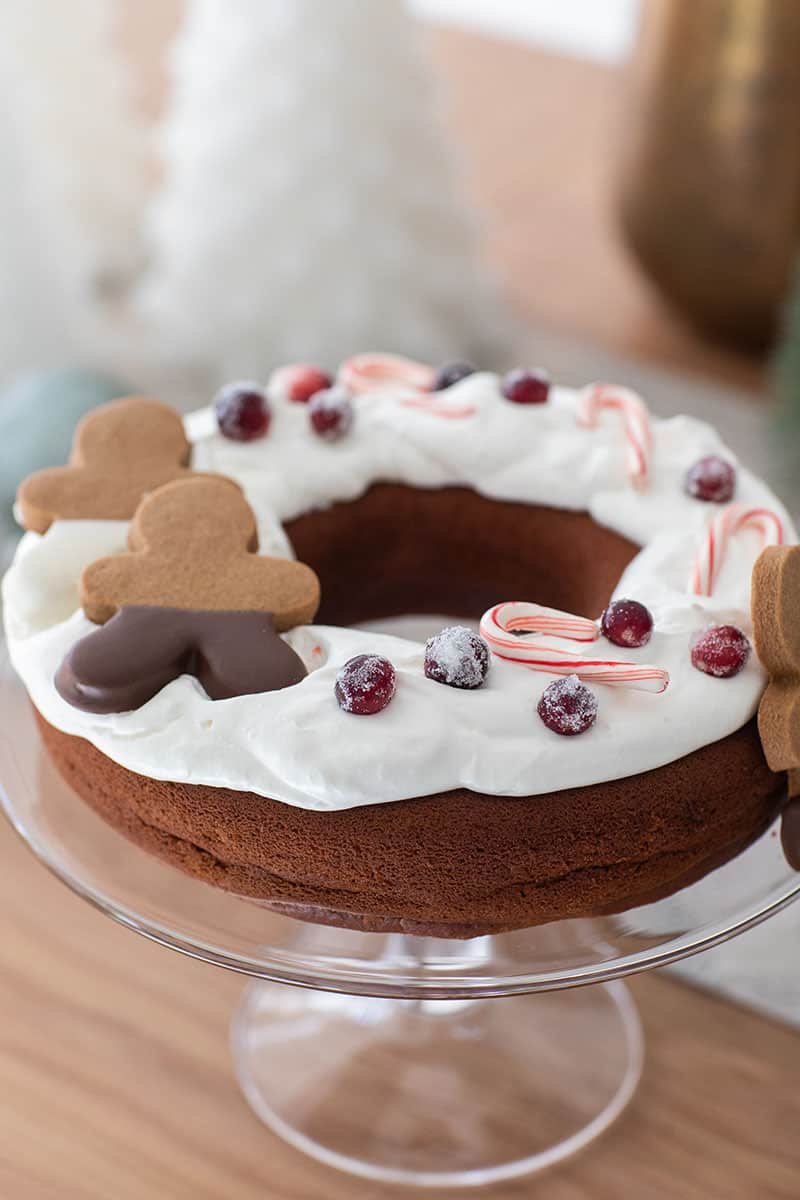 Cake Stand
A classic cake stand that adds to the elegance of the dessert platter.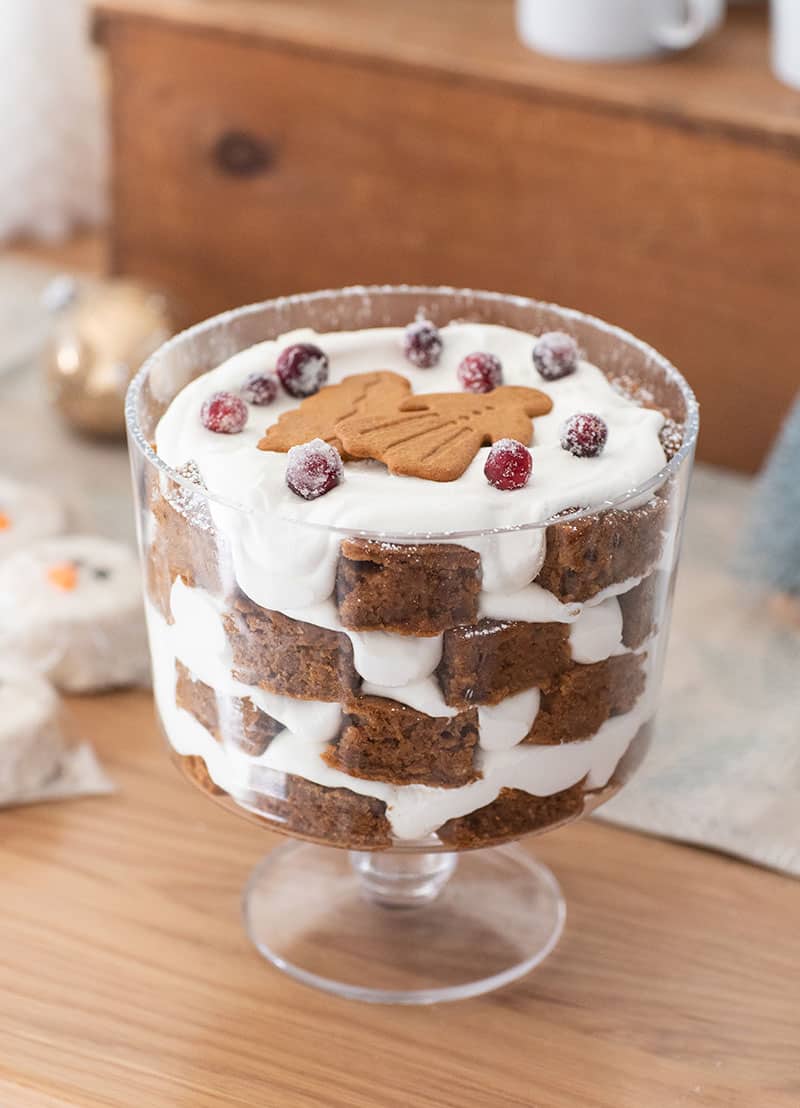 This trifle bowl is a perfect size! Layers of cake and whipped cream look beautiful in this bowl.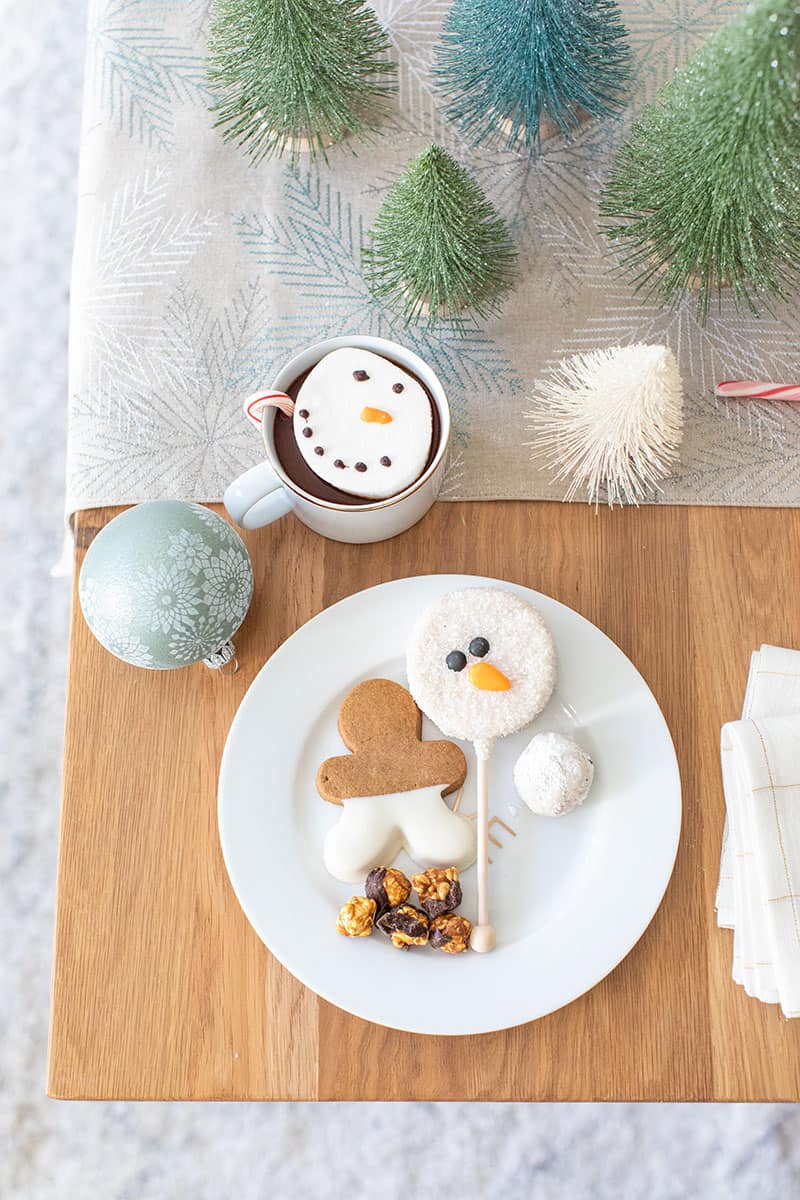 Sage Nordic Ornament
Add ornaments around the table for days decor. We love the color and soft Nordic pattern of these! Pair them with the Ivory Nordic Ornament.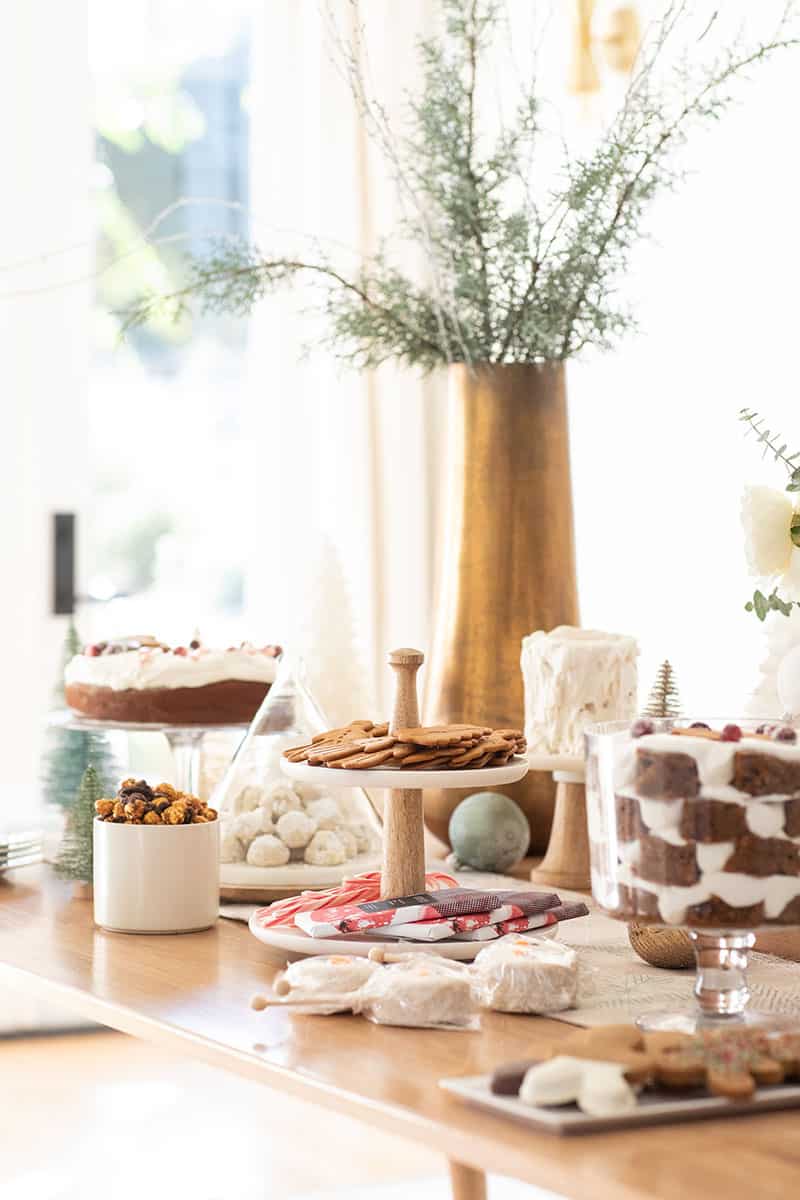 Perfect stand for cookies, candy, chocolates, and more delicious holiday desserts!
Embroidered Metallic Snowflakes Table Runner
A table runner anchors the table and adds more color, texture, and depth. It really makes such a difference in the overall design of a holiday table setting. This table runner was also our color inspiration for the holiday table setting.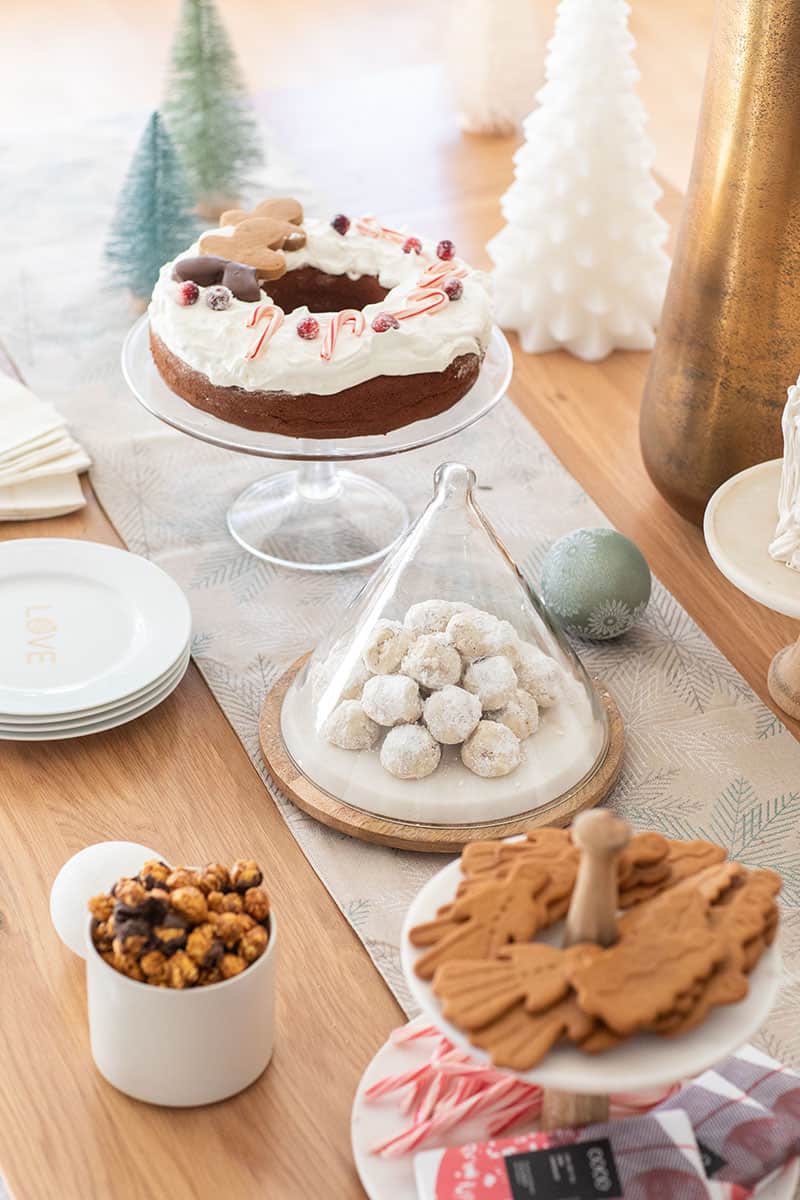 This unique server has the shape of a tree. It's great for small desserts like truffles or snowball cookies.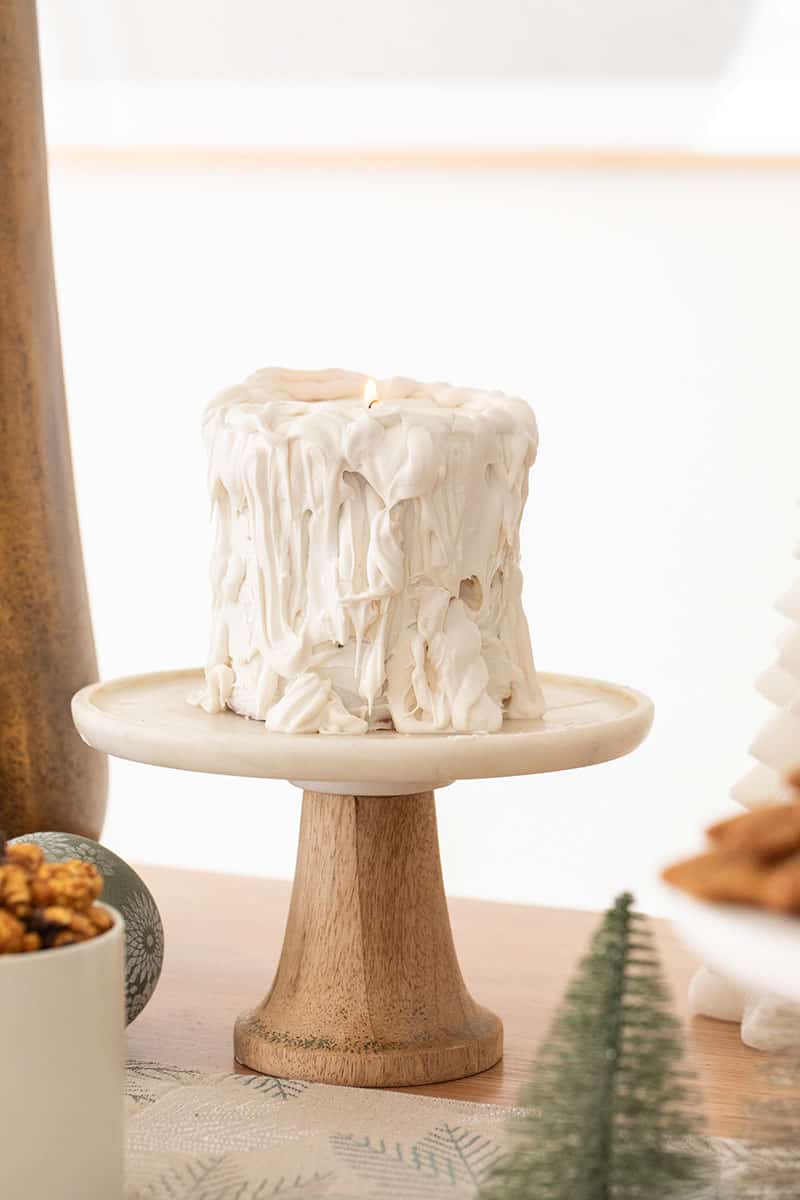 Marshmallow Snowman
It's the small details that make a holiday dessert table charming and these marshmallow snowmen are perfect for topping a mug of hot cocoa! Guests will love these!
Oh, how we love these stackable coupe glasses! They are perfect for a party and clean-up easily in the dishwasher!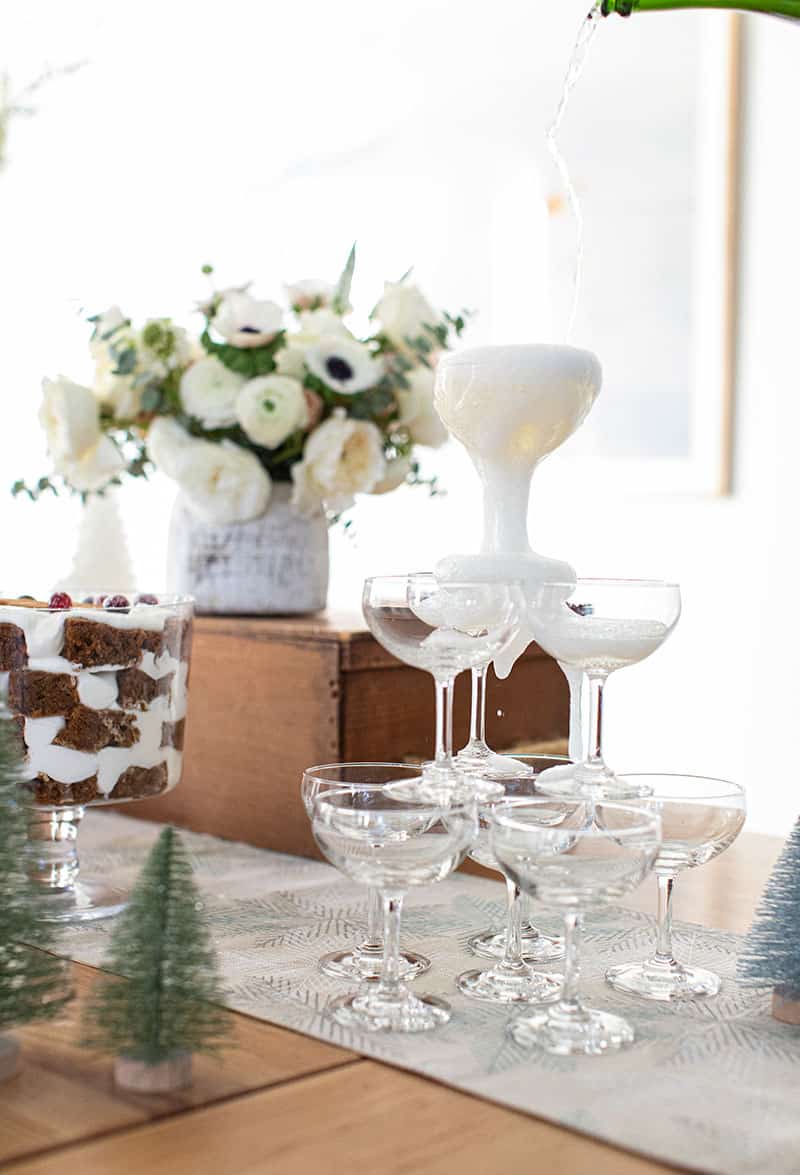 Remember, you're going to have plenty of color coming from the desserts, and you want the focus to stay on the desserts. Tuck in some sprigs of greenery around the desserts, and arrange the taller desserts at the back of the table and the finger food upfront.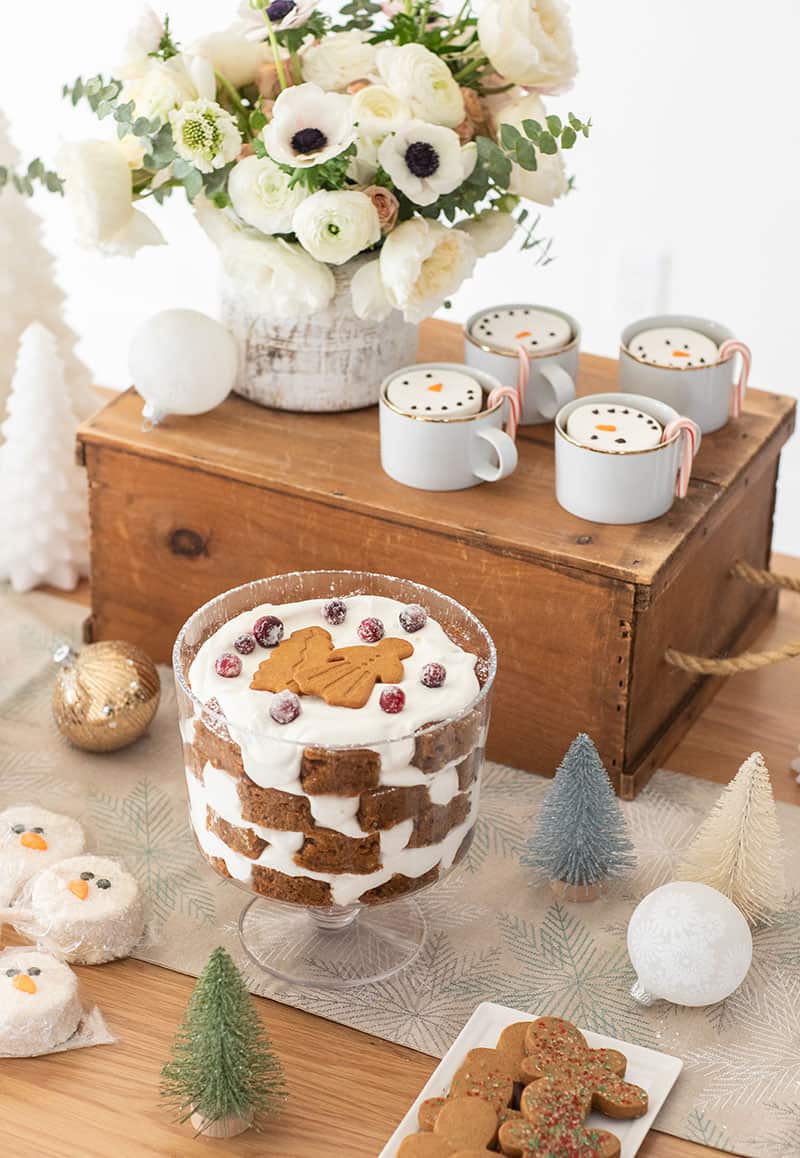 Desserts for a Christmas Party
Now that your table is decorated, it's time to add desserts!
Have some cake, some pie, cookies, custards, and some candy. Try to offer desserts for a variety of diets, too, including vegan, gluten-free, and low-carb.
Also, make sure everything has it's own platter or cake stand and make it look nice and full!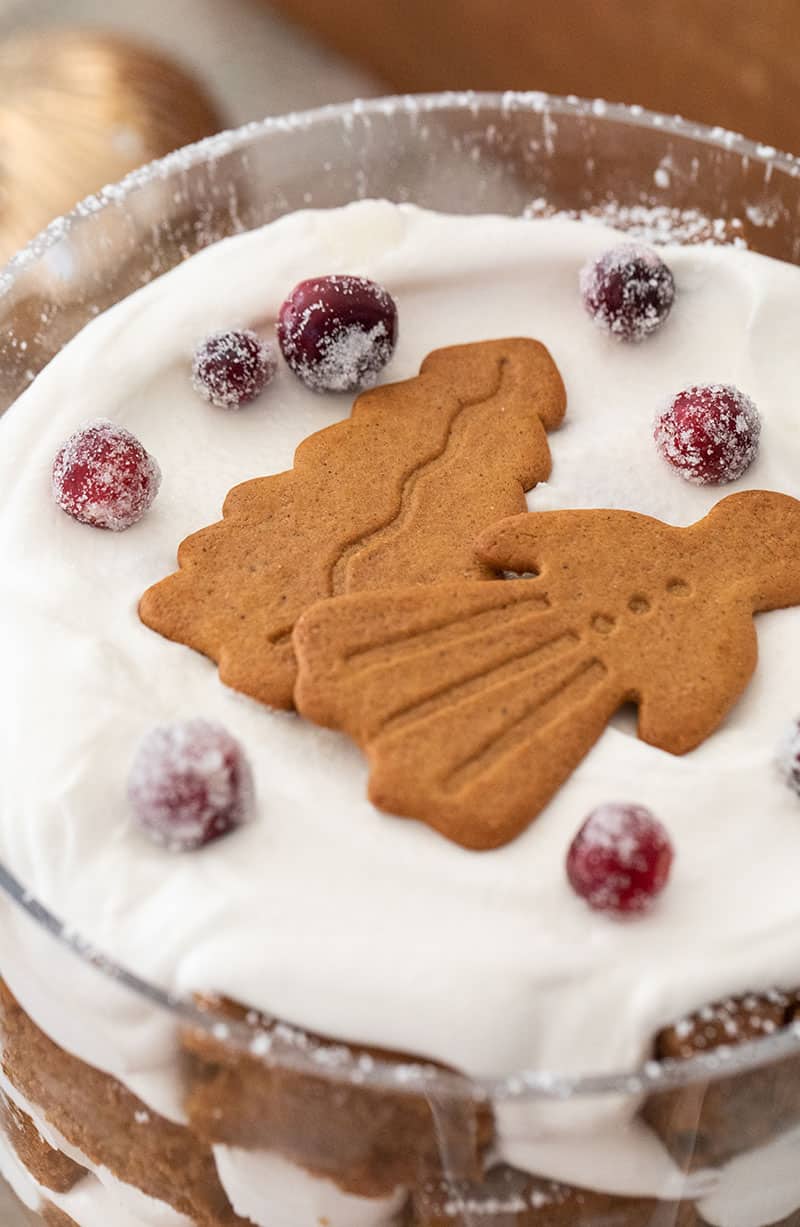 One great dessert for a Christmas party is a trifle – and we don't mean the famous one from the Friends Thanksgiving episodes. Trifles are delicious layered desserts served in glass dishes that show off every gorgeous layer. We made a gingerbread trifle, layered with whipped cream in the Miranda 7.75″ Trifle Bowl.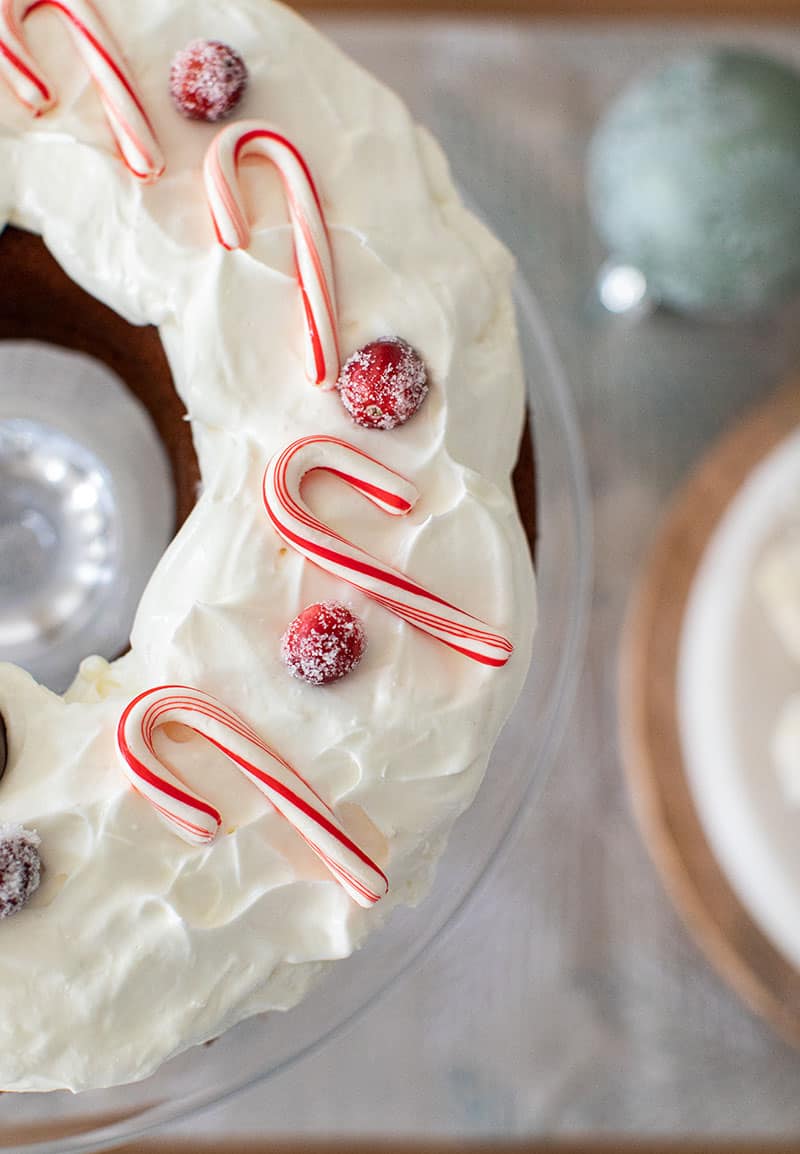 In addition, we made a gingerbread cake with whipped cream and topped it with candy canes, gingerbread cookies, and sugared cranberries. We served this on the Charlotte Cake Stand.
Christmas Desserts to Make
Here is a list of our favorite Christmas dessert recipes! Check out our guide to Christmas cookies and more recipes below!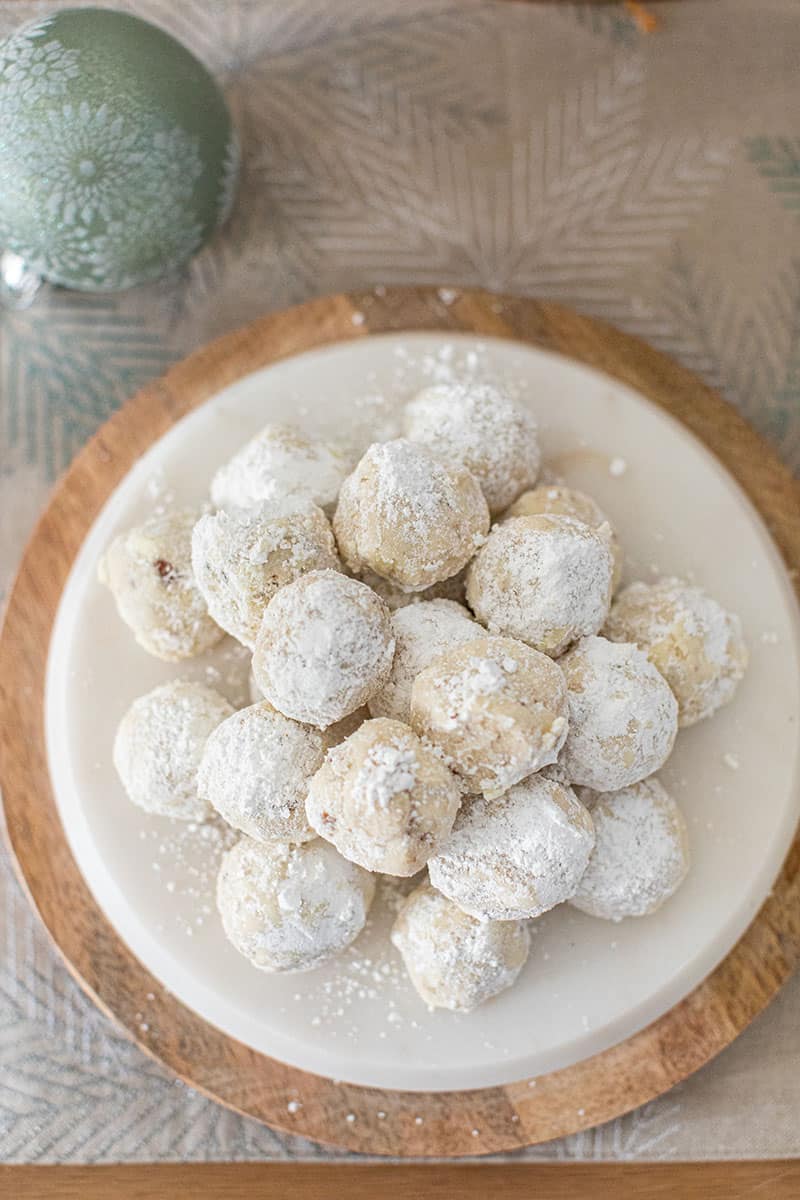 We also love traditional Mexican Wedding Cookies! They're easy to make and SO good! We served them in the Wood Marble Covered Server.
Panna cotta can be a gorgeous option for smaller parties. This custard-like dessert whose name literally means cooked cream can be presented in a variety of lovely ways, and you can make a whole batch at once and pour it into individual serving glasses.
Try out Eggnog Panna Cotta recipe!
Homemade hot chocolate is always a perfect Christmas dessert. We have the most delicious home chocolate recipe and paired with adorable snowman marshmallows they will be a hit!
You can buy the snowmen marshmallows here and the Maison Gold Rim cups fit the marshmallows perfectly.
You can also consider making an orange-anise croquembouche with white chocolate. A croquembouche is a tower of cream puffs that looks much more elaborate than it really is.
Tuck some candied orange peels and whole star anise into your croquembouche to create a dessert that will steal the show on the Christmas dessert table.
Christmas is the perfect time to pull out all your favorite cake recipes and to try some new ones.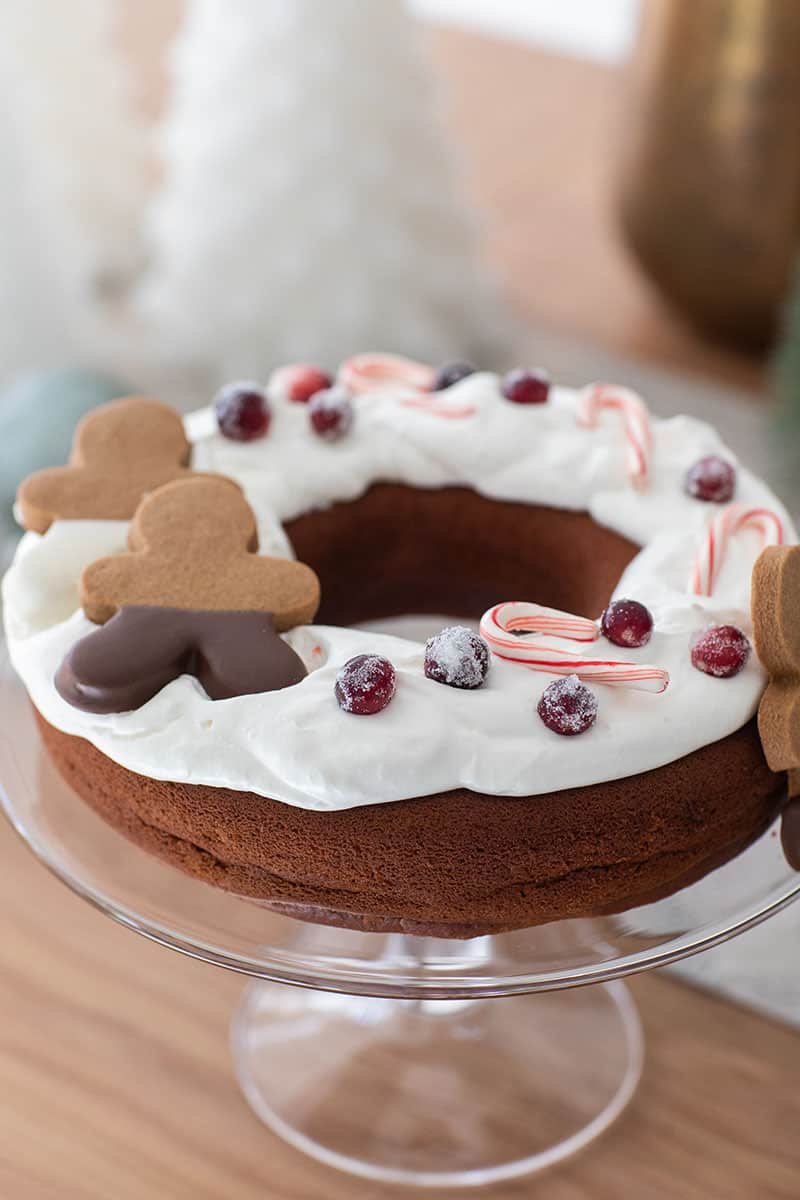 If you're really in the mood to create a fun dessert, make a candle cake! Layer your favorite cake, frost it and then drip white chocolate all over the edges. Then, place a tea light in the middle!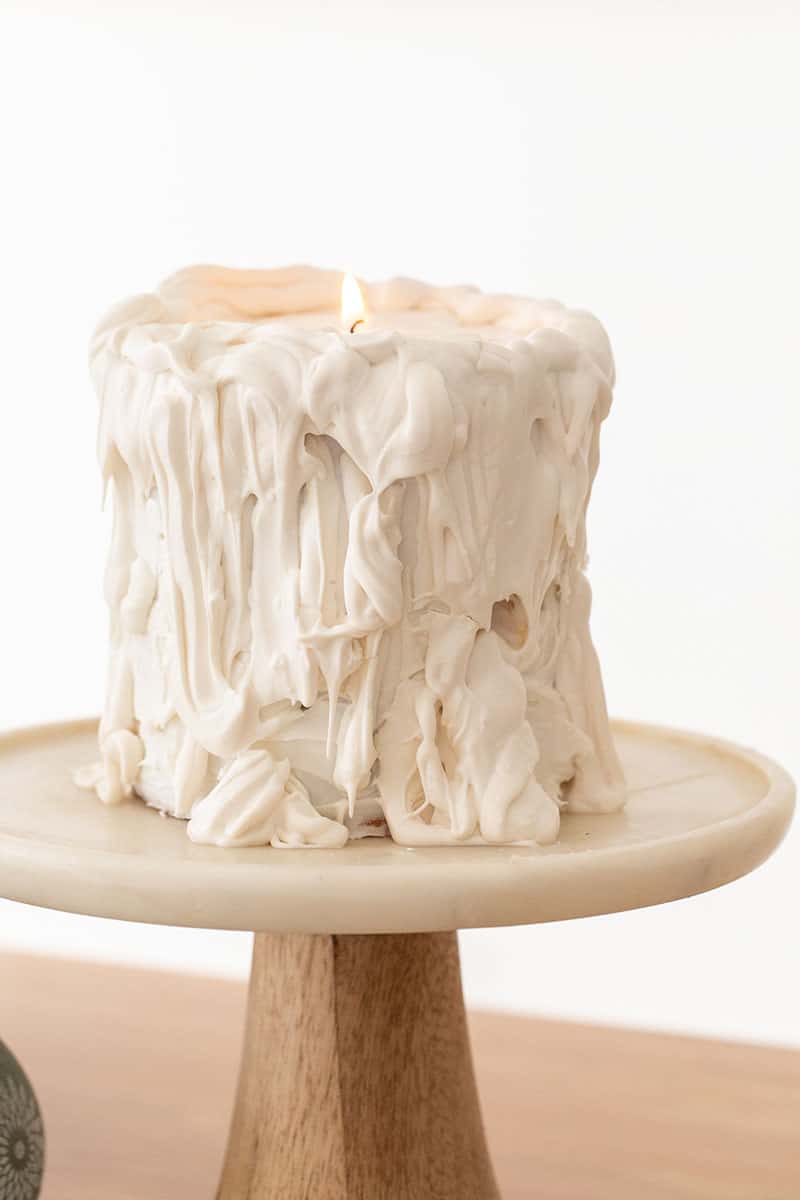 You can also make a roll cake is a fun option that doesn't require a ton of decorating prowess. Try cutting some snowflakes out of tissue paper and laying them over the cake before you dust it with powdered sugar to create gorgeous stencil effects.
Fruitcake is a Christmas classic that doesn't deserve the bad rap it gets. You can also do an almond cake with mixed berries that will be a cinch to pull together and will taste as lovely as it looks.
And if you want to do a full iced cake, consider going with a dulce de leche layer cake or a chocolate gingerbread cake with white chocolate icing and upside down rosemary sprigs to look like a pine forest on top.
For the dessert table, have a variety of cake stands to add height to the table. You can also use wooden boxes to place desserts on. Of course, Crate and Barrel have a lot of options for platters and tiered cake stands too!
Drinks for a Christmas Dessert Party
I hosted a cocktails and dessert Christmas party and it was such a hit! I love this theme and it makes it much less stressful not having to cook a meal. Your guests can go out for a nice dinner and then come to your house for cocktails and desserts!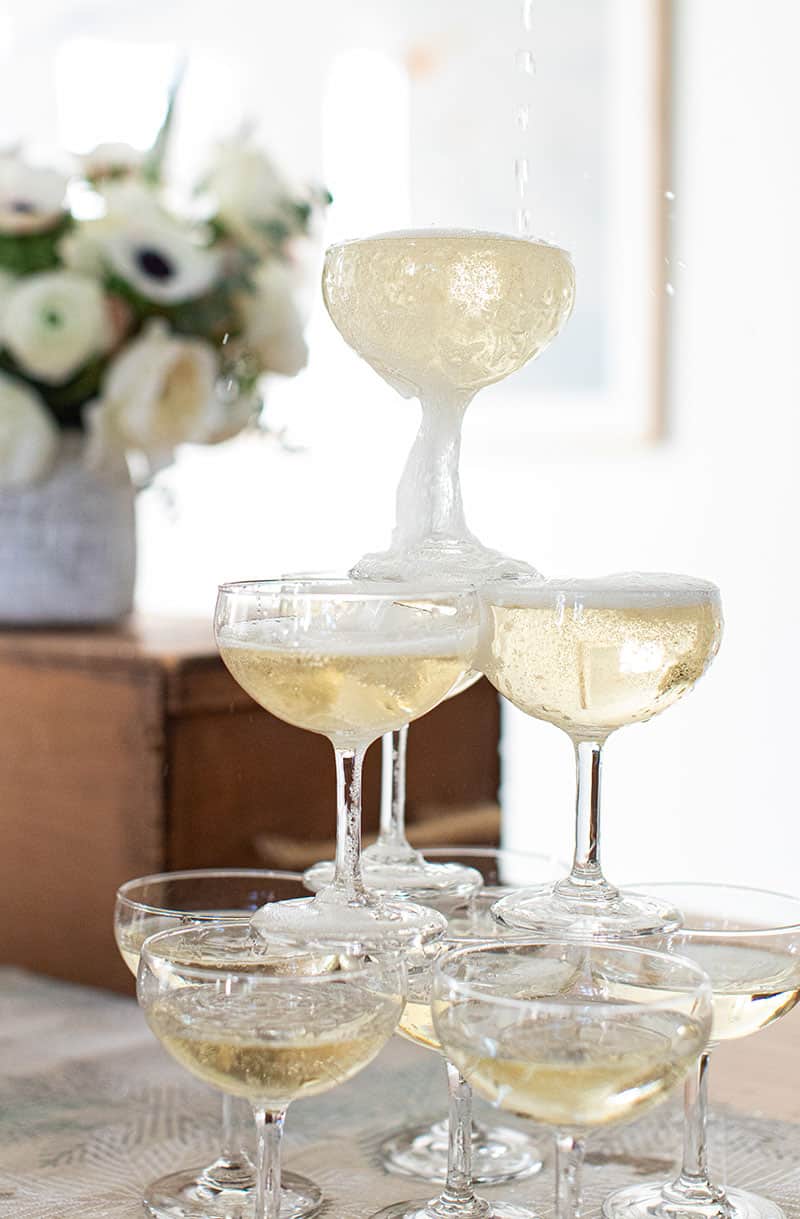 There are so many wonderful cocktails you can serve, but only one will make a lasting impression and that's a champagne tower! Crate and Barrel make it easy with their box of Champagne tower coupes.
Stack them and then pour Champagne over the top. It gets a little messy but it's so fun and delicious too!
Here are some more holiday cocktails you can serve:
Cranberry and Thyme Gin and Tonic
Cinnamon Pomegranate Margarita
Snow Globe Rosemary Gin Cocktail
Spiked Eggnog with Butterscotch
Easy Gin and Jam Cocktail – Use cranberry jam!
What Are the Best Christmas-Themed Cupcakes?
If you're wanting to make some more grown-up cupcakes, there are so many great Christmas recipes. Here's a list of our favorites!
Decadent Chocolate Cherry Cupcakes
What Is the Most Traditional Christmas Dessert?
It doesn't get much more classic Christmas dessert than a good old figgy pudding. Gingerbread men and rum balls are also popular options and crowd-pleasers.
If you want to get cultured with it, try making Italian panettone, a tall airy cake, or German Christmas stollen, a sweet bread filled with fruit and marzipan.
Sugarplums feature in a variety of Christmas literature and make a great traditional Christmas dessert. You can spice up your fruitcake with brandy if you want to bring a kick to the holidays. And nothing beats a classic Christmas yule log.
We hope you're inspired to create a beautiful holiday table setting this year! Please let us know if you have any questions in the comments below.
We would also love to see your dessert tables, so please tag us @sugarandcharm on social! Happy holidays!
You can also FOLLOW US on FACEBOOK, INSTAGRAM, and PINTEREST to see more delicious recipes, cocktails, desserts, and parties!
Vanilla Candle Cake
A small round tiered cake that looks like a real candle!
Print
Pin
Rate
Ingredients
1

box

vanilla cake mix

2

bags

candy melts

,

white

Buttercream Frosting

,

Recipe below
Instructions
Bake the cake according to the directions on the box. Our favorite boxed cake is King Arthur and it's actually gluten-free, but taste AMAZING!

Bake the cake in a 5×2 round pan. You will need 3 layers so bake 3 times or if you have 3 pans you can bake all at once.

Grease the pan really well and add parchment paper to the bottom. Cut it to the circle size of the pan.

Bake the cake according to the box. It will most likely take less time since it's a smaller cake, so check on it often.

Once all three cakes are baked and cooled, stack them with frosting in between each layer.

Melt both bags of candy melts in a bowl in the microwave for 1 to 2 minutes. Stir with a spoon until they're all melted. If you need more time, you can microwave for 20 seconds at a time. You don't want the candy melts to burn or the texture will be too thick.

Pour the melted candy melts into a piping bag with a small hole cut at the bottom.

Drip the candy melts over the cake from the top to the bottom like wax would fall from a candle.

Let each layer dry before adding another layer of candy melts over the previous layer.

You want it to look very drippy and layer the candy melts on over the frosting for a melty candle look!

Add either a tealight or a candle in the center of the cake and light it.
Notes
You can make your own cake recipe if you prefer. 
Nutrition
Calories:
3173
kcal
|
Carbohydrates:
574
g
|
Protein:
21
g
|
Fat:
87
g
|
Saturated Fat:
72
g
|
Sodium:
3839
mg
|
Potassium:
321
mg
|
Fiber:
6
g
|
Sugar:
371
g
|
Calcium:
1132
mg
|
Iron:
10
mg
This post is sponsored by Crate and Barrel