Honey syrup or honey simple syrup is a liquid sweetener made with raw honey and water. It's a sweet addition to cocktails, drink recipes, and desserts. This naturally sweet syrup can be infused with other ingredients to give it unique flavors. We're covering everything you need to know about how to make this honey syrup recipe.
We use this liquid sweetener in some of our favorite cocktail recipes and drinks. It's a great alternative to a regular simple syrup which is made with white sugar.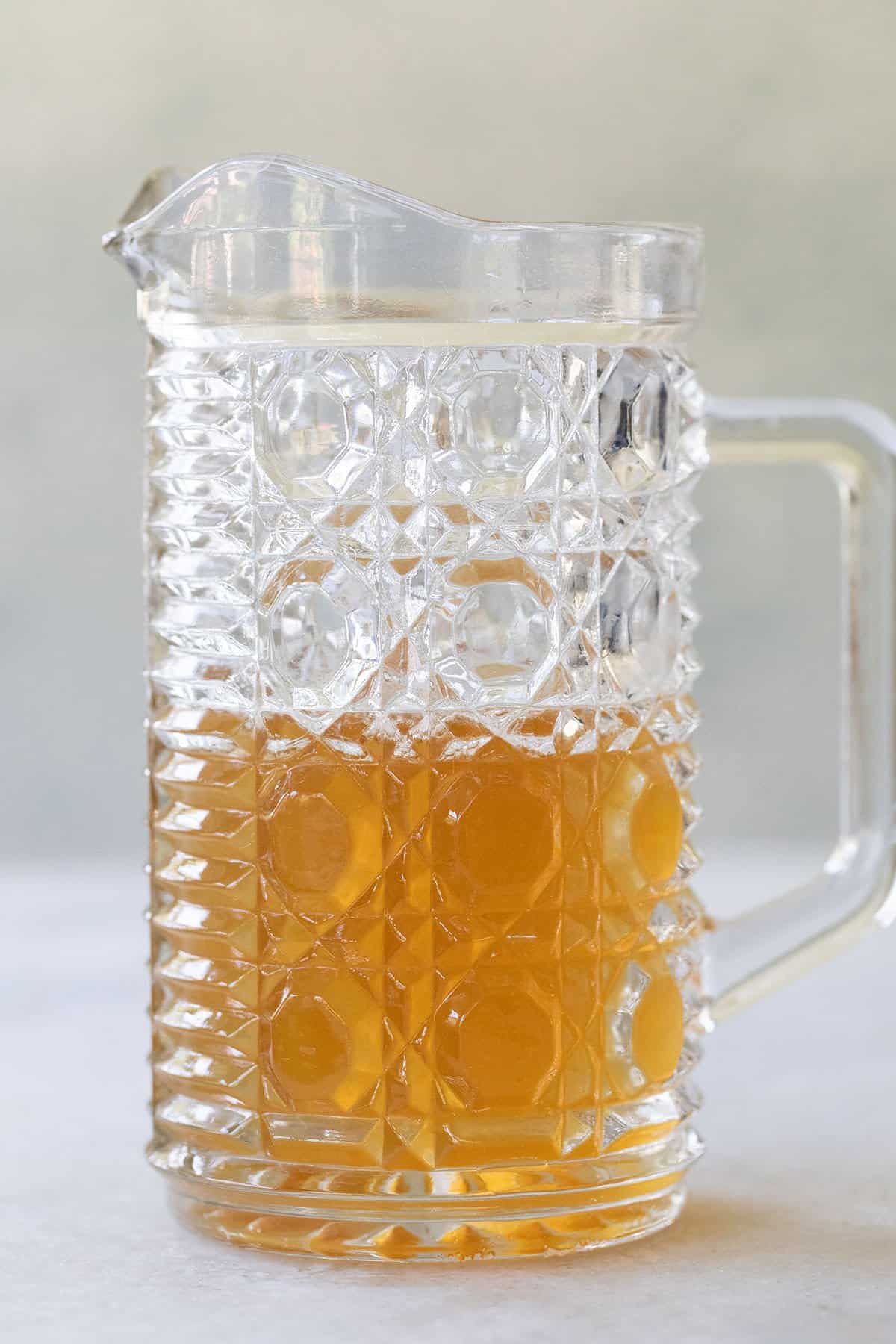 Honey is a natural sweetener made from bees. We add it to drinks such as our favorite bee's knees recipe, our super popular drunken leprechaun, and earl grey tea cocktail. You can use it in any cocktail recipe that requires simple syrup.
What is Honey?
You recognize honey as a thick, viscous fluid, but what is the liquid? Bees produce honey and store it inside the beehive to eat when they have trouble finding other food sources.
Honey is made from nectar – which bees extract from flowers via their proboscis and store inside their extra stomach, known as the "crop." The nectar combines with enzymes that enable the nectar to the last while in storage.
When they get back to the hive, honeybees regurgitate the "long-term storage nectar" into another bee's mouth. The bees repeat this process until the nectar is put into a honeycomb.
Honey Syrup Recipe
Supplies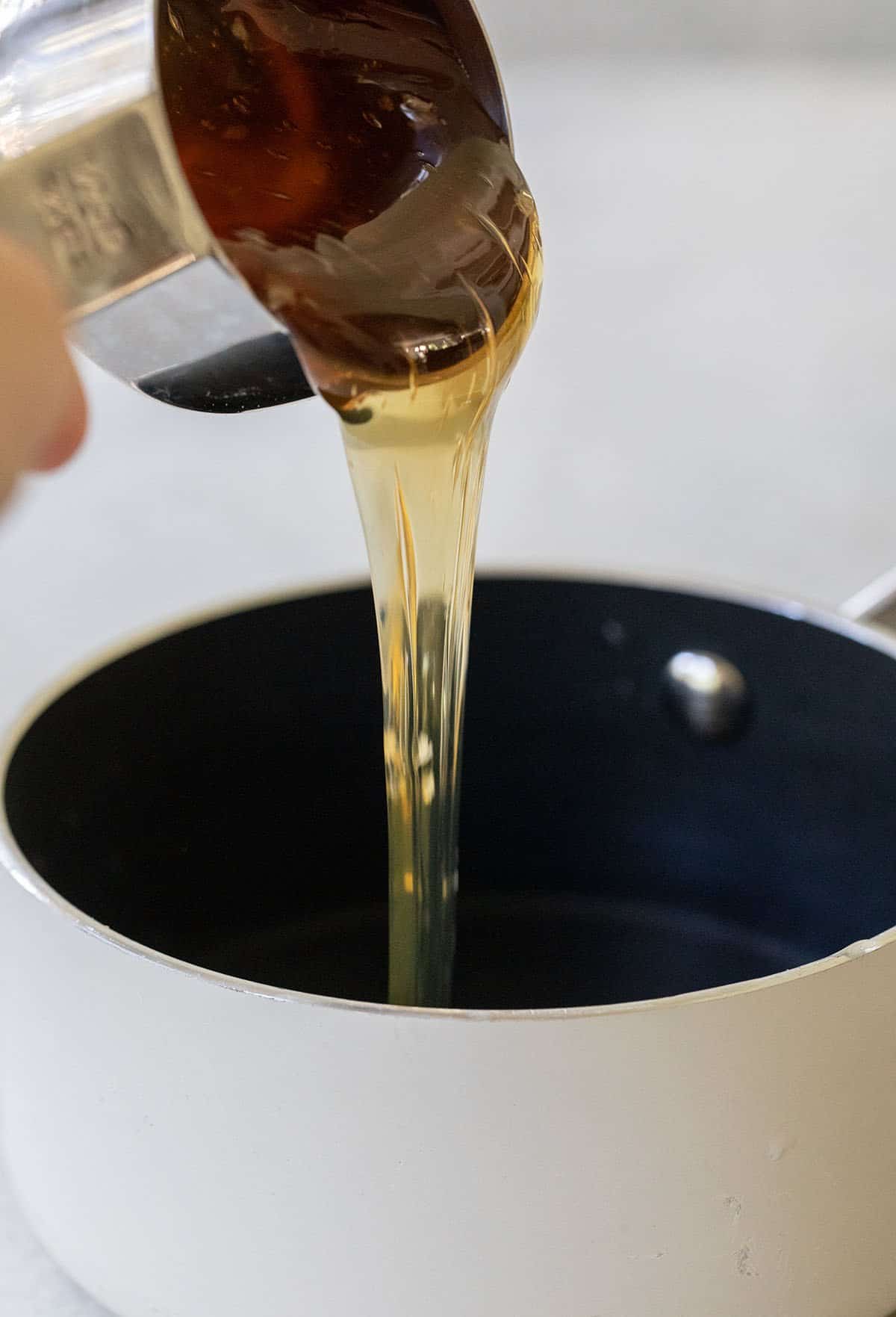 Ingredients
There are two simple ingredients to make this simple syrup:
Honey – There are different types of honey. Single-origin where the nectar comes from a single plant or multi-flower where the nectar comes from multiple plants. Use good quality honey, grade A or grade B and raw local honey if possible.
Water – Room temperature or cold water is perfectly fine to use. You will be heating the mixture so the water will warm as it's heated.
Directions
In a small saucepan, pour in the water and the honey.
Simmer over low heat until the honey dissolves, do not boil.
After the mixture has sufficiently cooled off, you can move it into an airtight container for storage. A heat-proof jar, like a mason jar, is recommended.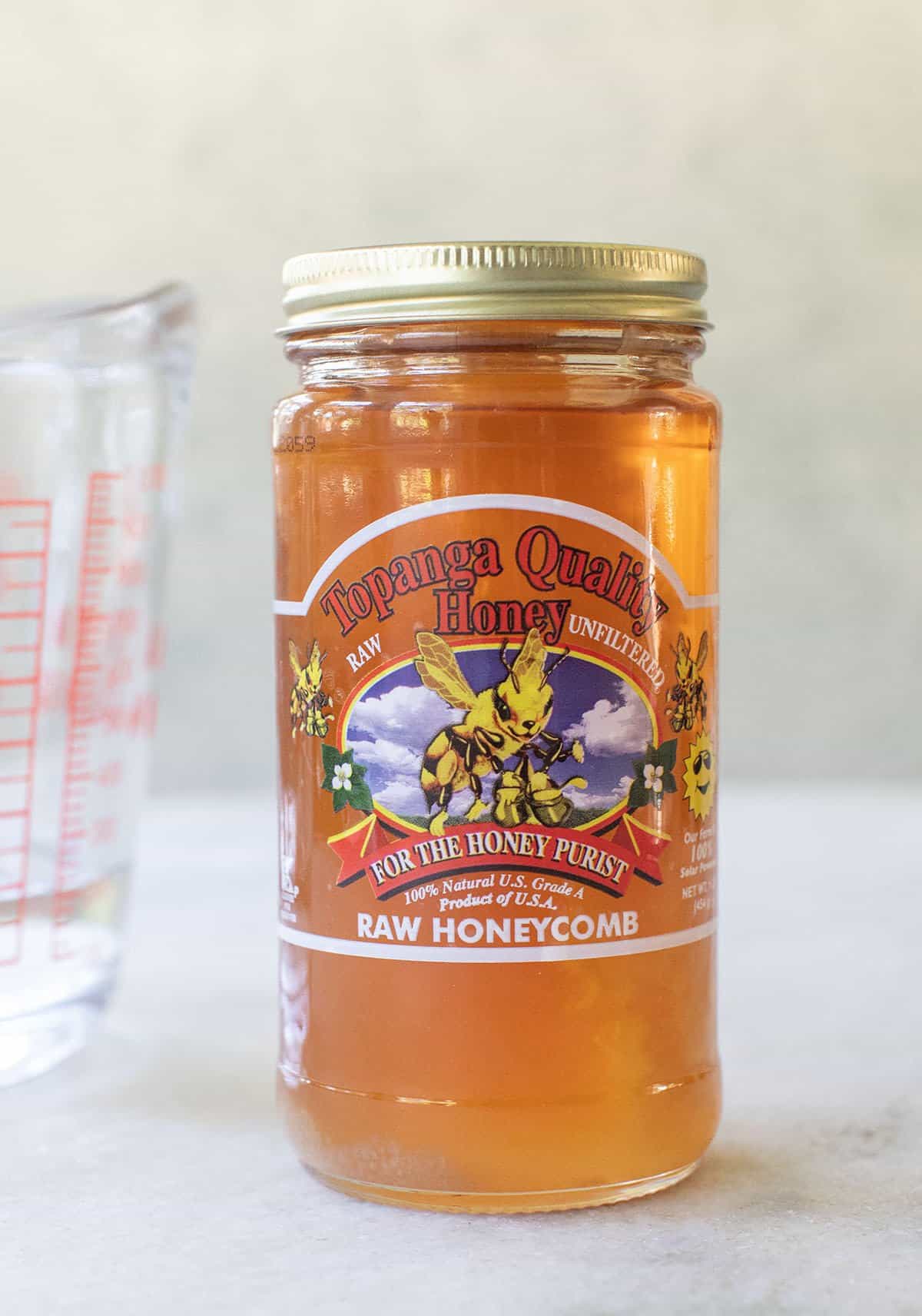 Tips for Making Honey Syrup
The ratio of honey and water will determine how thick the syrup is. If you use 1 cup honey to 1/2 cup water you'll have a thicker texture. This texture is great for desserts or pouring over pancakes.
For cocktails use a 1:1 ratio which will make a light syrup.
Use local honey when possible. Local honey supports your local beekeeper and is made with a blend of local pollen, which can help with pollen allergy symptoms. You can find local honey at your local farmers' market.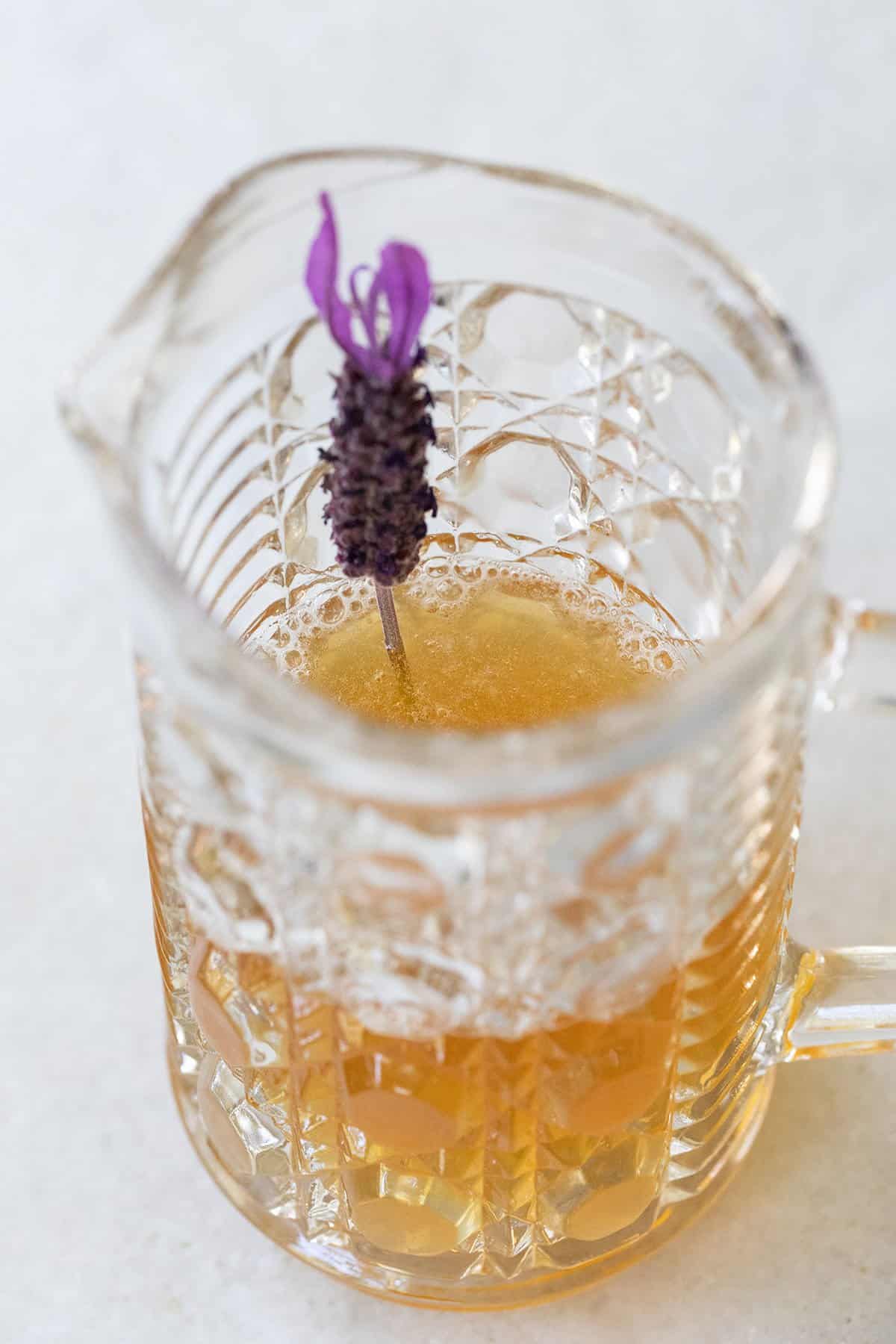 Honey Syrup Flavors
Make different flavors by using extracts, herbs, and spices in this recipe. Here are some suggestions:
Lavender – Make a lavender flavor by using 1 tsp culinary grade lavender extract.
Citrus – Add lemon juice or citrus extract to make a lemon flavor.
Vanilla – Either vanilla extract or a vanilla bean pod will work.
Whole Spices – Cinnamon sticks, nutmeg, or fresh ginger are all ingredients that can be added to the honey and water mixture while it's simmering.
Agave Syrup vs Honey
Honey is the healthier choice when deciding between agave syrup vs honey. Honey is primarily made up of fructose, whereas agave has more amounts of glucose. When the agave is refined and processed it tends to destroy some or all of its health benefits. Overall, honey is higher in antioxidants, lower in fructose content and less processed.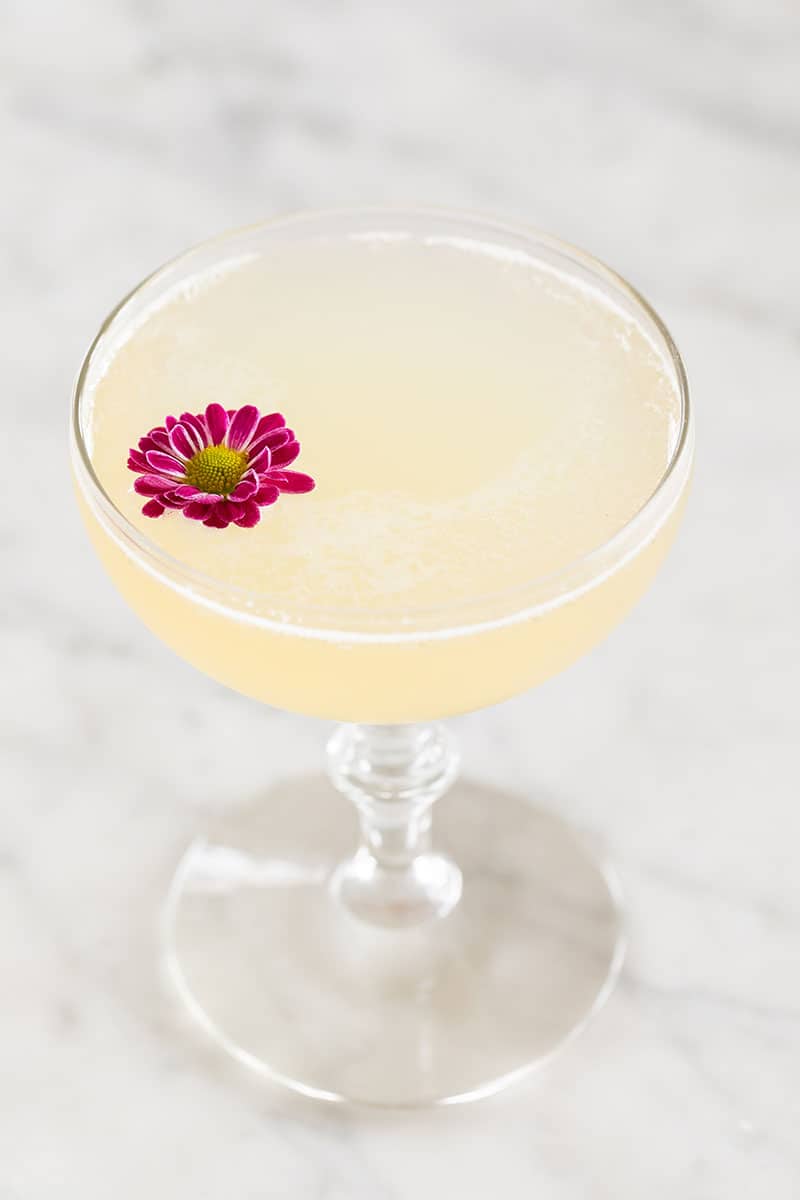 Recipes That Use Honey Syrup
Use this syrup for cold cocktails, iced teas, and desserts. Here are some suggestions:
If you're making a cocktail bar or spritzer bar, add honey simple syrup to the bar to give guests options for sweeteners.
Frequently Asked Questions
What is Honey Syrup Made of? 
Honey simple syrup is a simplistic food additive that doesn't contain various ingredients.
Honey syrup only contains equal parts honey and water. 
Are our Simple Syrup and Honey Syrup the Same? 
Regular simple syrup is made of sugar dissolved into water. Honey syrup swaps out the sugar for water. This sweetener often has complex flavors that refined sugar doesn't have. 
How Do You Store Honey Syrup? 
One popular method to store honey syrup is mason jars. Mason jars are decorative and, more importantly, keep air out of the syrup. Honey syrups with a two-to-one ratio last for about six weeks. You can use an airtight container. Remember to refrigerate the syrup after you jar it. 
How Long Does Honey Syrup Last?
One-to-one ratio honey syrups last for one month as long as it's in a clean, refrigerated, air-tight container.
Honey syrups with a two-to-one ratio last for about six weeks. 
What Uses Does Honey Syrup Have?
This liquid sweetener can go a long way toward helping sweeten drinks like cold cocktails, summer cocktails, mocktails, cold tea, and homemade juices.
This sweetener is a good flavoring for hot drinks like coffee and hot tea. You can use this syrup to substitute sugar in baked goods and vinaigrettes.
Many people also use honey as a topping for pancakes, waffles, and cakes. Honey is an excellent ice cream topping because it doesn't freeze. You can even use it to keep homemade ice cream soft in your freezer.
Can You Substitute Honey For Honey Syrup?
They are technically interchangeable, and honey is a staple in various desserts, alcohols, and other beverages. However, honey is much sweeter and thicker because the latter is diluted with water.
Syrup or Honey: Which is Healthier?
Maple syrup and honey are healthier than pure sugar, but which is the most beneficial choice? While both contain carbohydrates, the syrup is healthier because it has less sugar and fructose.
This recipe is also gluten-free, dairy-free, plant-based, and has no refined sugar.
More Simple Syrup Recipes
Also check out our best summer cocktails, classic cocktails, and easy mixed drinks.
Now that you know how to make this naturally sweet syrup, please let us know your thoughts by leaving a comment and review below.
You can also FOLLOW US on FACEBOOK, INSTAGRAM, and PINTEREST to see more delicious recipes, cocktails, desserts, and parties!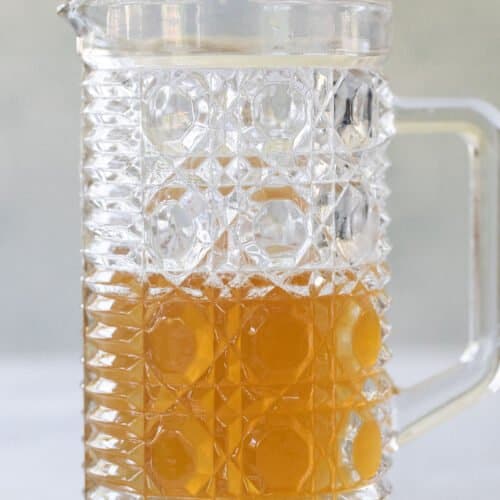 Honey Srup
Honey Syrup is a liquid sweetener that can be used for cocktails, drinks, and desserts. It's easy to make using only 2 ingredients.
Print
Pin
Rate
Ingredients
1/2

cup

honey

1/2

cup

water
Instructions
In a small saucepan add the honey and water.

On low heat, simmer the syrup until the honey dissolves.

Let the syrup cool, then pour into an airtight container like a mason jar.
Nutrition
Calories:
64
kcal
|
Carbohydrates:
17
g
|
Protein:
1
g
|
Sodium:
2
mg
|
Potassium:
11
mg
|
Fiber:
1
g
|
Sugar:
17
g
|
Vitamin C:
1
mg
|
Calcium:
2
mg
|
Iron:
1
mg