Homemade cake recipes for all occasions! If you want a charming cake that comes with a sense of accomplishment, try baking one of these homemade cake recipes! They're unique, fun to make, and all so good.
There is nothing better than celebrating a special occasion, birthday party or milestone with a homemade cake. The smile and joy it brings to people is the best feeling. It's all about the love that goes into the cake that makes it worth the extra effort to bake from scratch.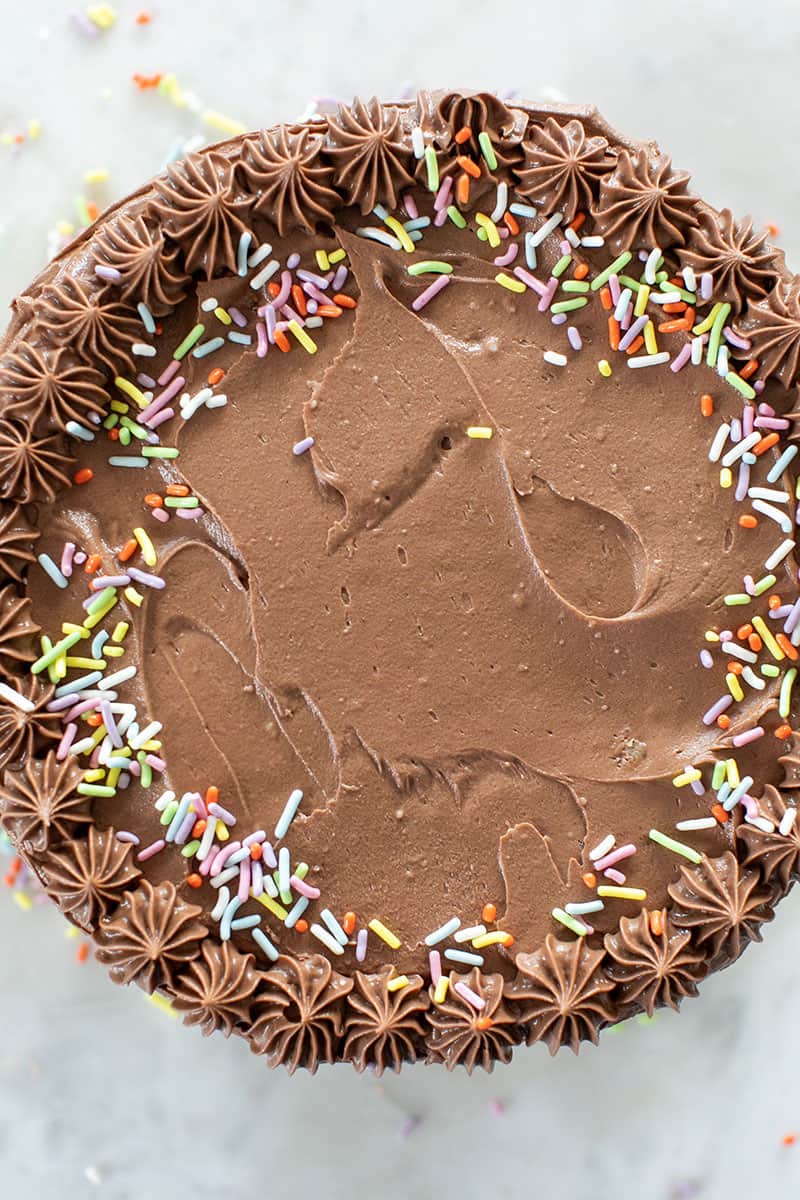 Have you ever tried baking a cake from scratch?
Baking from scratch can take a little longer and be a little more difficult, but the result is deliciously worth it! We've rounded up our favorite homemade cake recipes for you to try.
If you love cookies too, check out our best cookie recipes. They're all divine!
Before we dive into these recipes, here are some things you should know about making a cake from scratch!
What Are the Main Ingredients in a Cake?
It's no secret that all recipes vary, but they all have the same basic ingredients:
How Do I Bake the Best Homemade Cake?
It's important to stick to the recipe! If you're a first-time baker, choose from a variety of easy cake recipes to ensure everything goes smoothly. Here's an outline on how to bake your cake:
Preheat your oven to the temperature stated in the recipe.
Line your pan with parchment paper.
Next, sift your dry ingredients together in a large mixing bowl.
In a separate bowl, beat together the wet ingredients and stir in the sugar until it has dissolved.
Pour the wet ingredients into the dry ingredients and stir them together slowly until your batter is smooth and free of any large clumps.
Then, pour the batter into your preferred pan, move it to the oven, and bake for as long as your recipe requires or until the top edges start to pull away from the sides of the pan and an inserted toothpick comes out clean.
Lastly, remove the cake from the oven, let it cool for 10 minutes, then move it to a wire rack to finish cooling.
The Best Homemade Cake Recipes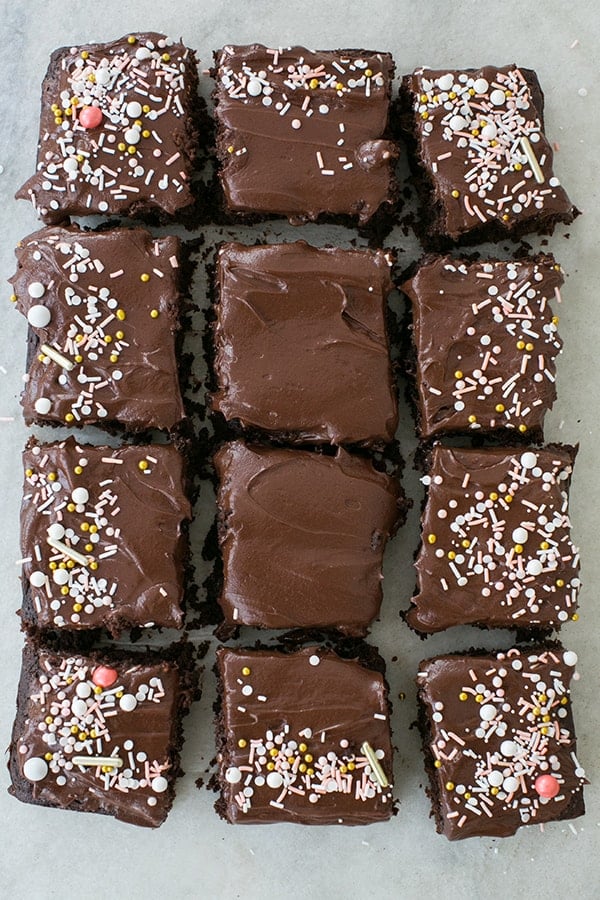 Chocolate Zucchini Cake Recipe
This is the best chocolate zucchini cake ever! It's so moist and full of flavor. You would have no idea there was a vegetable in it! It's topped with chocolate buttercream and every bite is perfection!
Neapolitan Sheet Cake Recipe
This Neapolitan cake recipe has all the flavors in one! Lovely layers of strawberry, chocolate, and vanilla, are bound to be a crowd-pleaser.
Lemon Elderflower Cake
This easy recipe for a lemon elderflower cake is light and fluffy and full of summertime flavor. Frosted with an elderflower meringue buttercream, with lemon curd in the center, and a light dusting of dried elderflowers.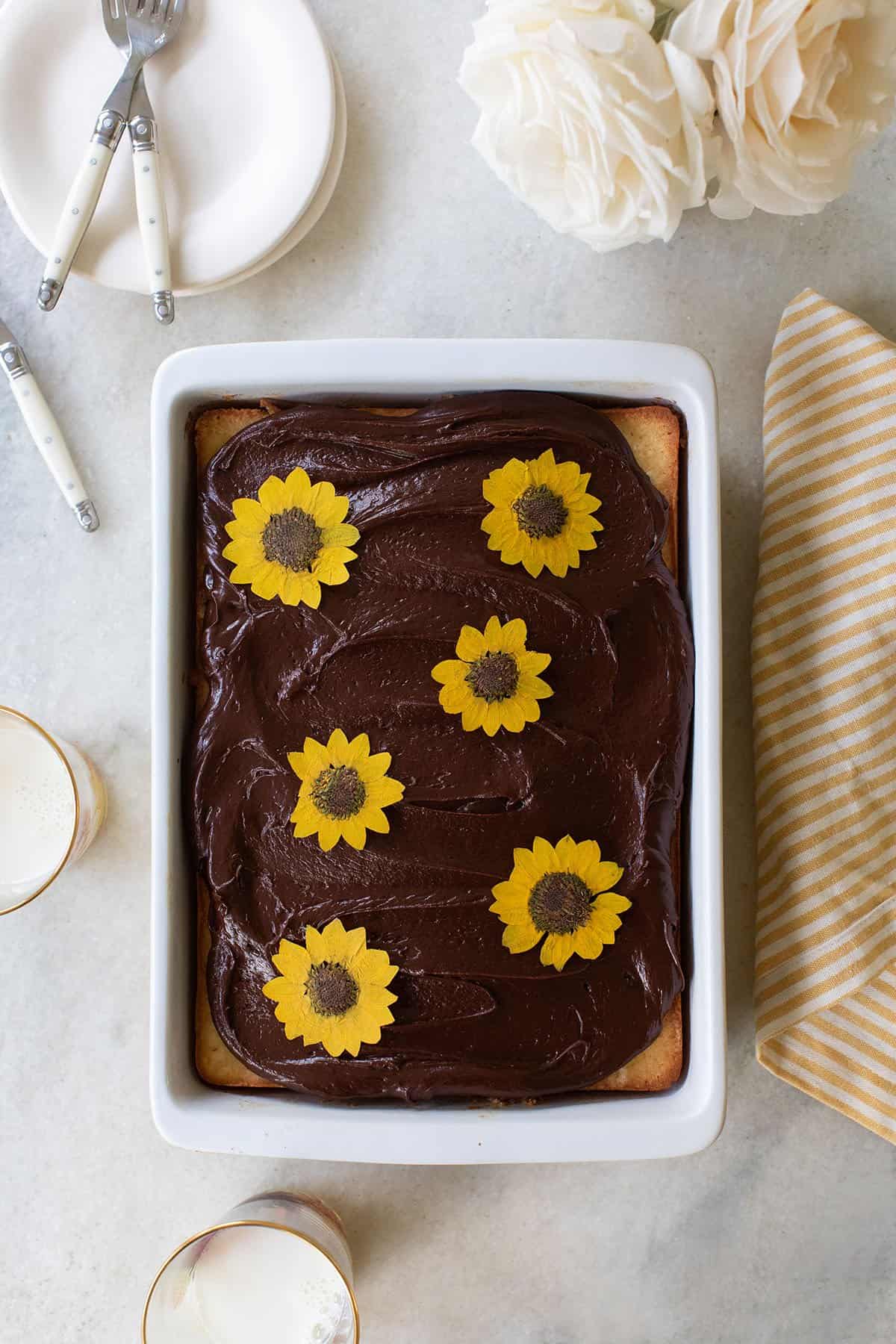 Buttermilk Cake Recipe
A classic buttermilk cake recipe made with buttermilk and topped with chocolate frosting. This cake is fluffy and tender. It's perfect to serve all year.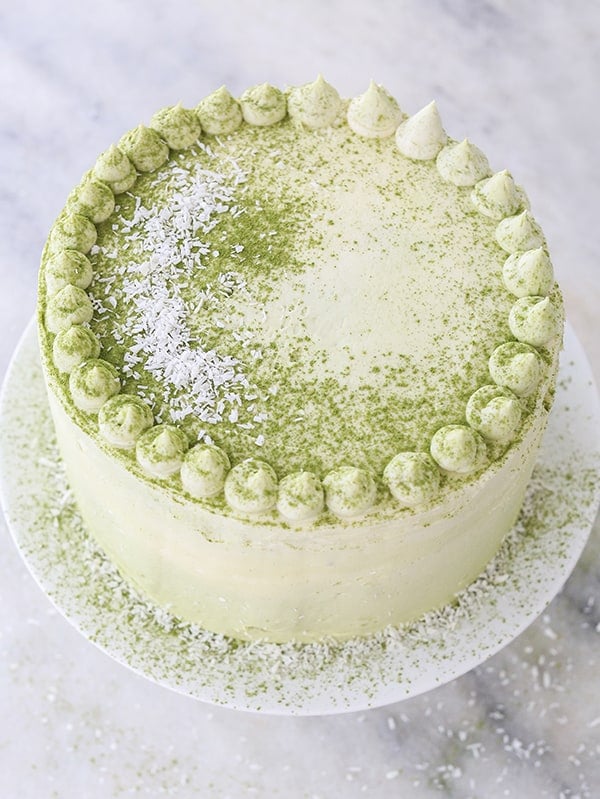 Coconut Matcha Cake Recipe
This coconut matcha cake is full of flavor and so unique! The coconut and matcha flavors work incredibly well together and the color is gorgeous!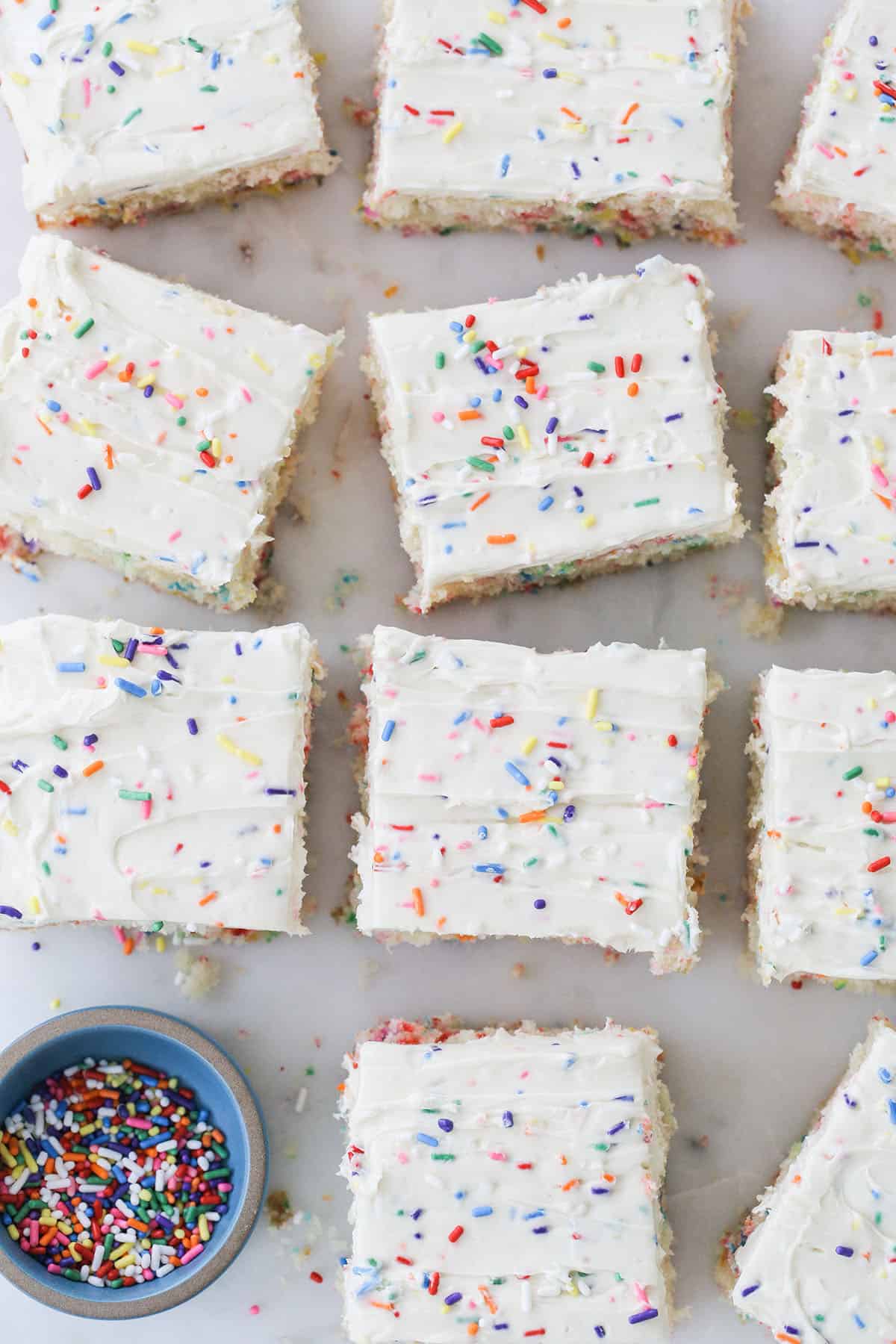 Homemade Funfetti Sprinkle Cake
Our funfetti sheet cake is a twist on the classic kids' favorite, although the whole family will enjoy it for sure! The creamy butter meringue frosting is just spectacular! This is a perfect cake for little or big kids' parties!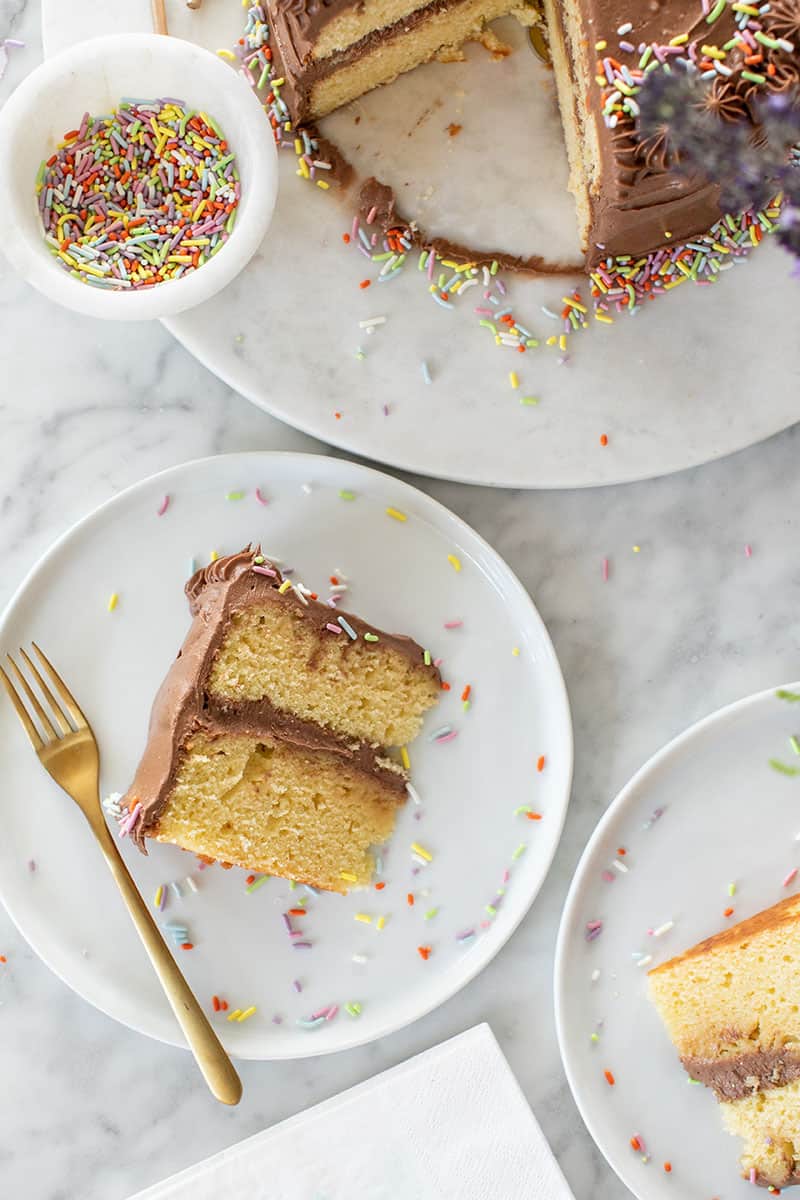 Classic Birthday Cake
Our classic birthday cake recipe is made with fluffy, moist yellow cake and the best homemade chocolate icing.
Lavender Cake Recipe
This is the best homemade lavender cake recipe. It's a white cake with a lavender buttercream frosting. This cake is great for spring and summer gatherings.
Pink Velvet Cake Recipe
This pink velvet cake has a beautiful pink color and beautiful flowers. It's a twist on the classic red velvet cake that is as tasty to eat!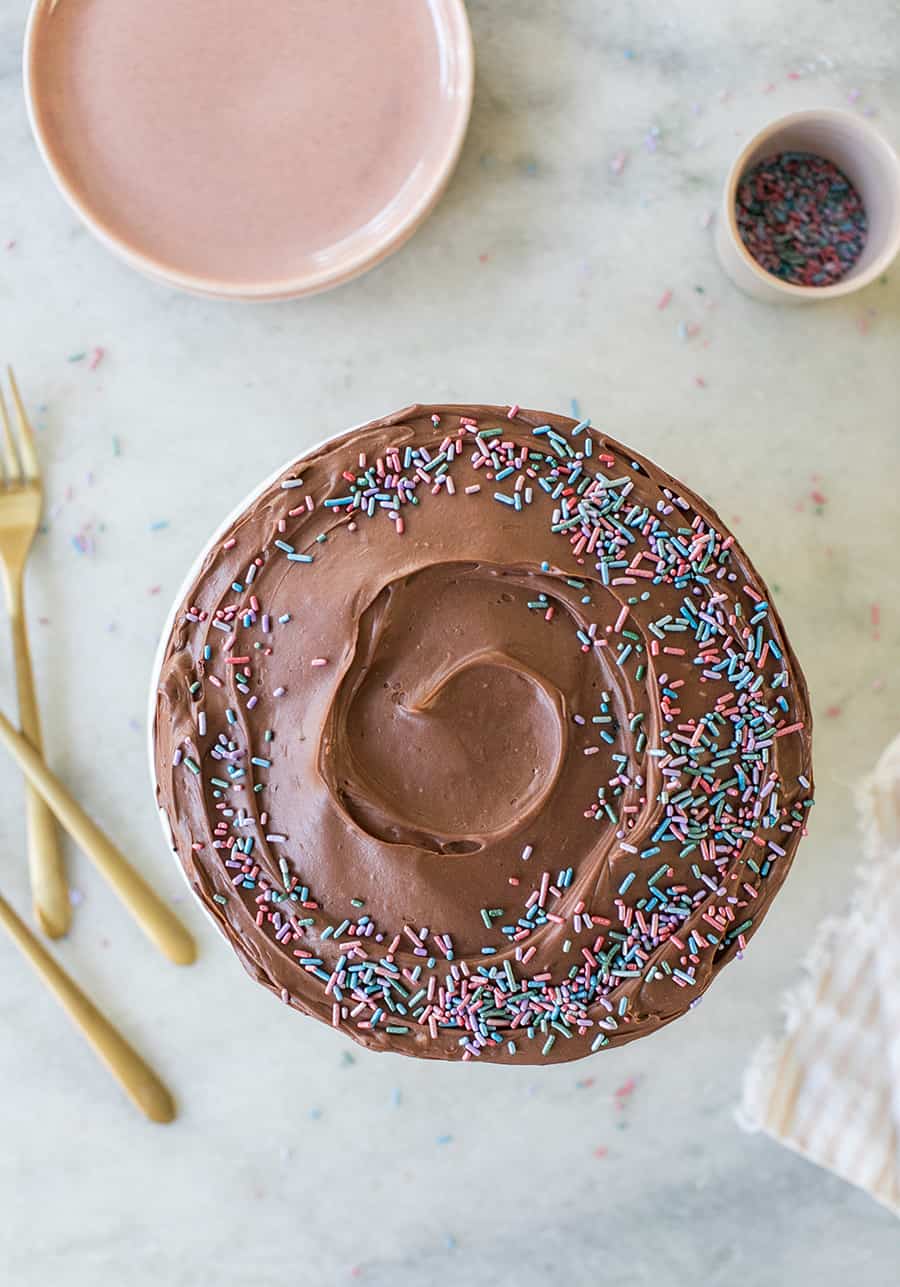 The Best Devil's Food Cake Recipe
Hands down, this is the best devil's food cake recipe ever. It's incredibly easy to make, it's moist, airy, and has a super-rich chocolate flavor. It's one of my absolute favorite recipes. It's perfectly paired with this chocolate sour cream frosting!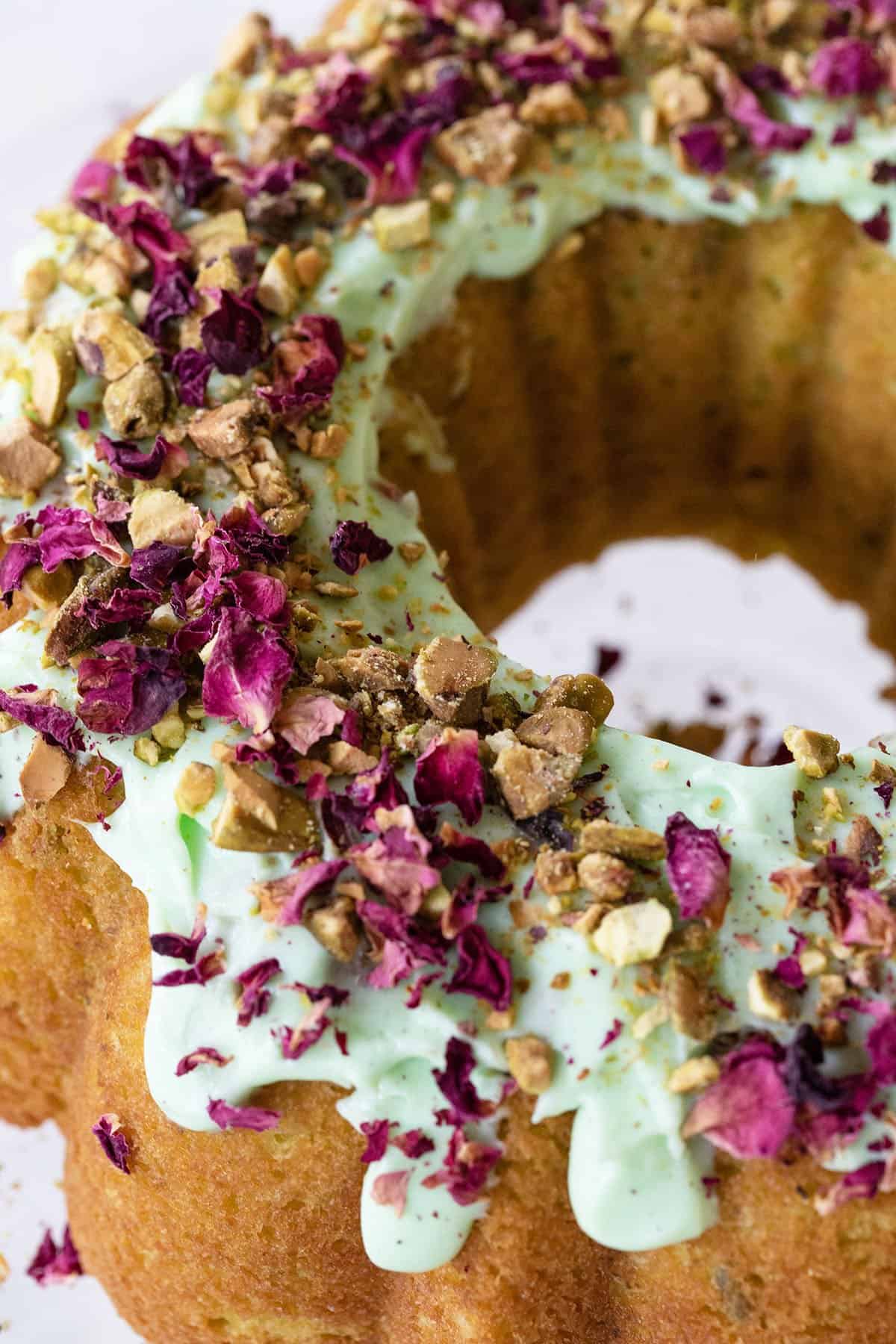 Easy Pistachio Cake
This pistachio cake recipe is so easy to make, it's homemade but one of the ingredients in it is a boxed cake! It's a fun one and we love the color too!
Momofuku Milk Bar Cake
We made this Momofuku Milk Bar cake for the 4th of July! It's a delicious, layered funfetti cake and it's a real show stopper! It does take more time to make, but the recipe is unique and really good!
The Best Crumb Cake
This crumb cake recipe is buttery and delicious! It goes great with coffee and it's perfect for a brunch celebration.
Gingerbread Cake Recipe
Gingerbread cake is a great option for the holidays. This recipe is so good, it can be eaten without frosting as a snacking cake.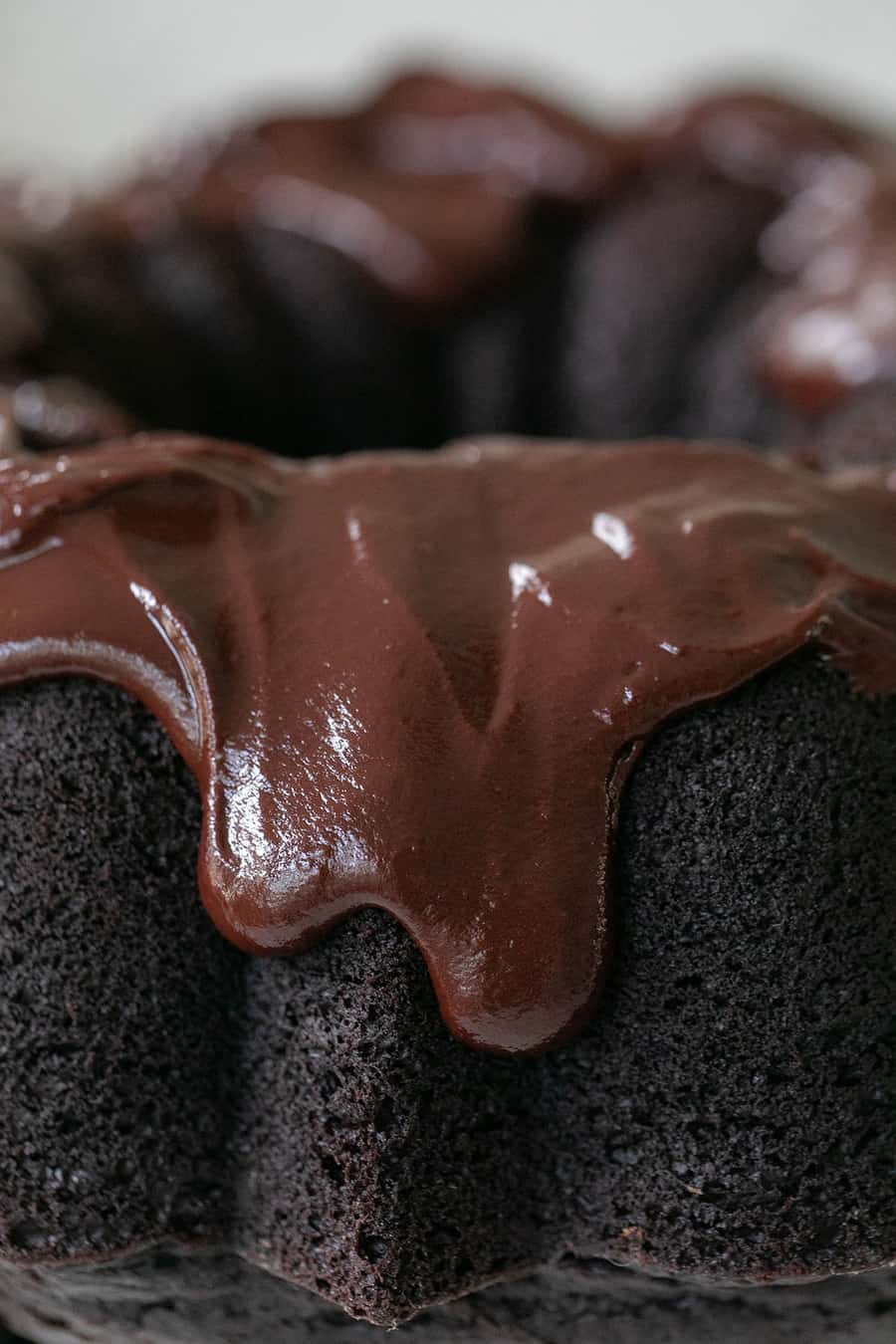 Chocolate Ganache Bundt Cake
A rich chocolate bundt cake with homemade ganache poured over the top.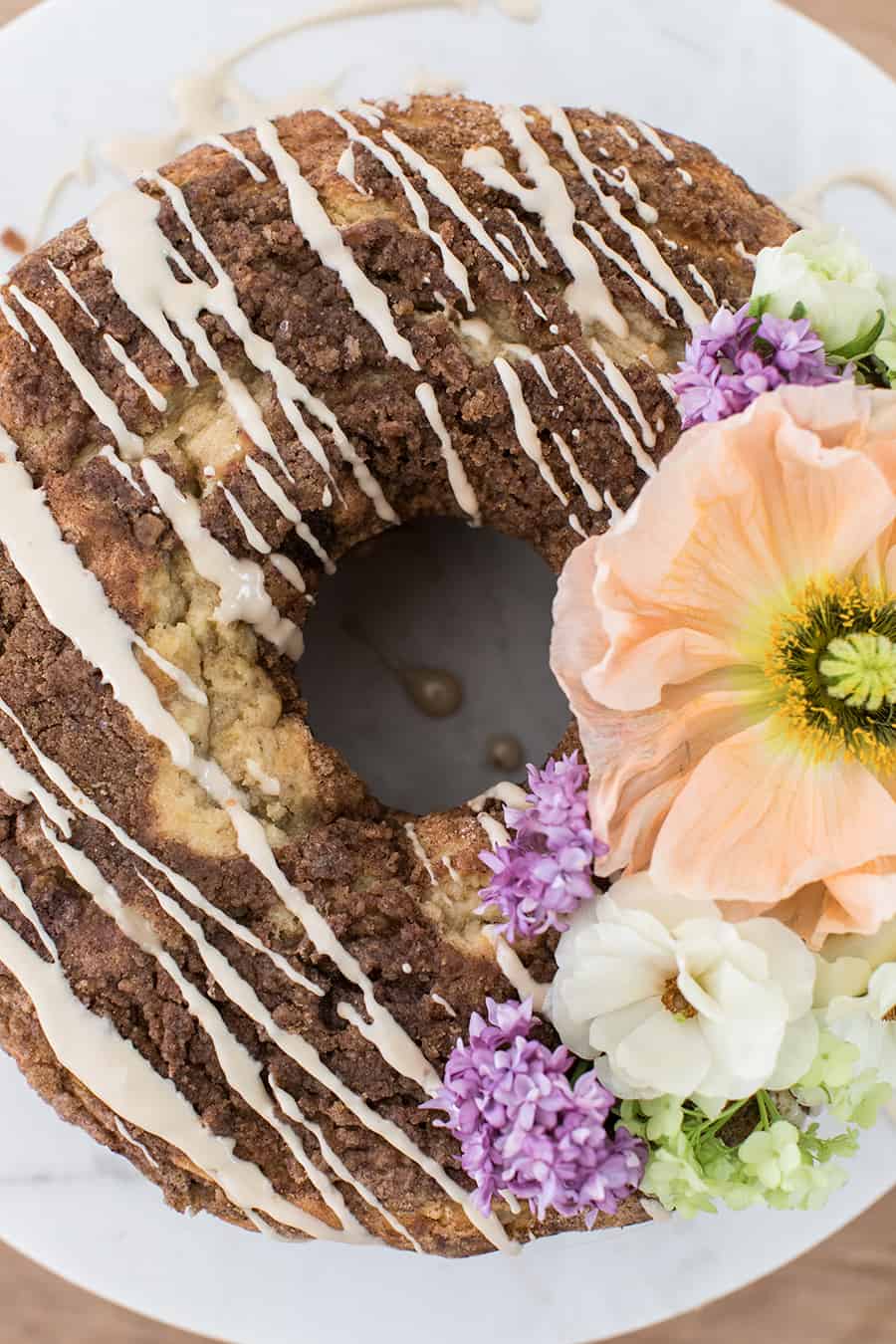 Delicious and Moist Coffee Cake Recipe
This delicious, moist coffee cake recipe is perfect for brunch and spring parties! Packed with lovely flavors, such as cinnamon and vanilla and even a little espresso!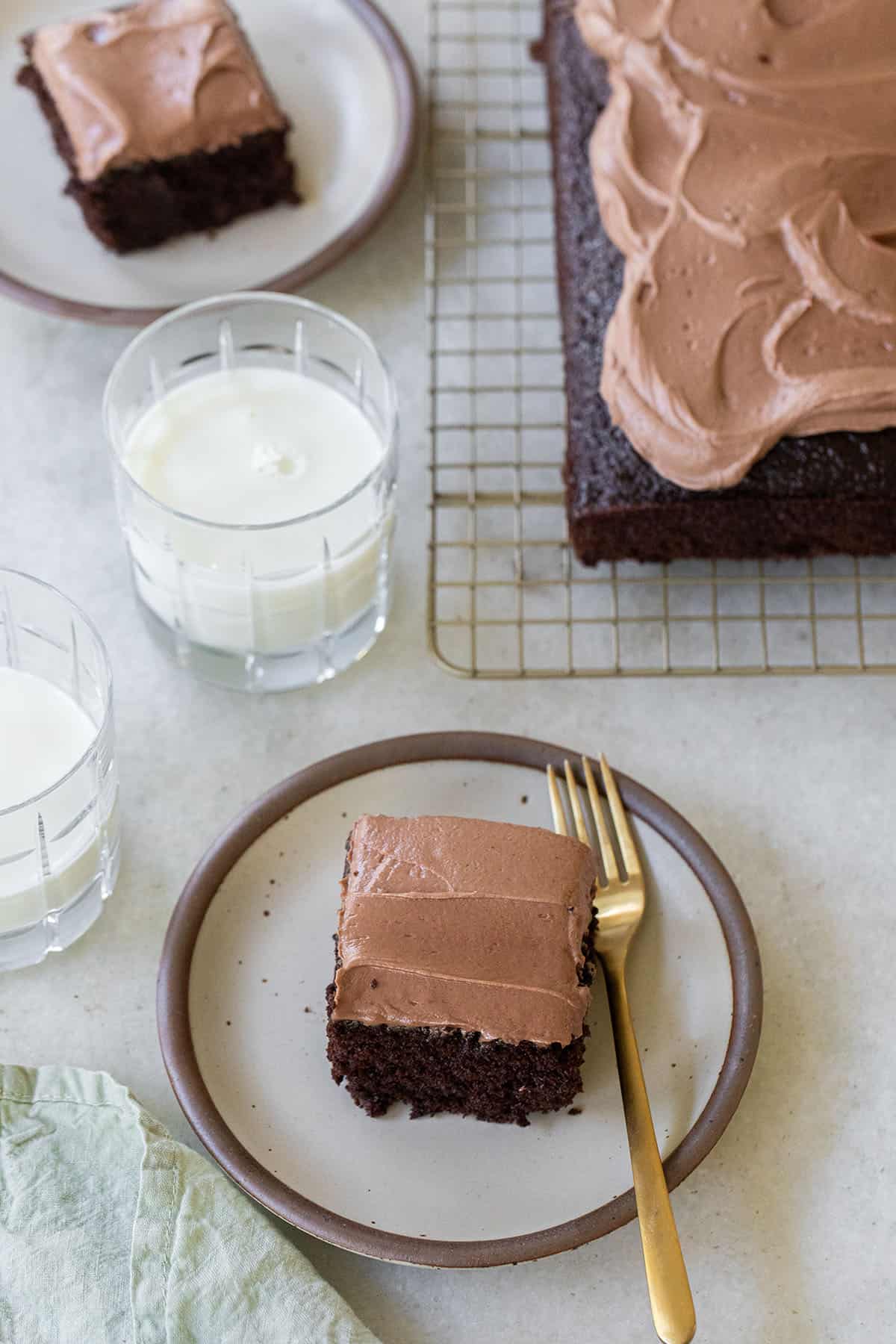 The Perfect Chocolate Cake
We've been making this chocolate cake recipe for decades! It's truly the best cake and super moist.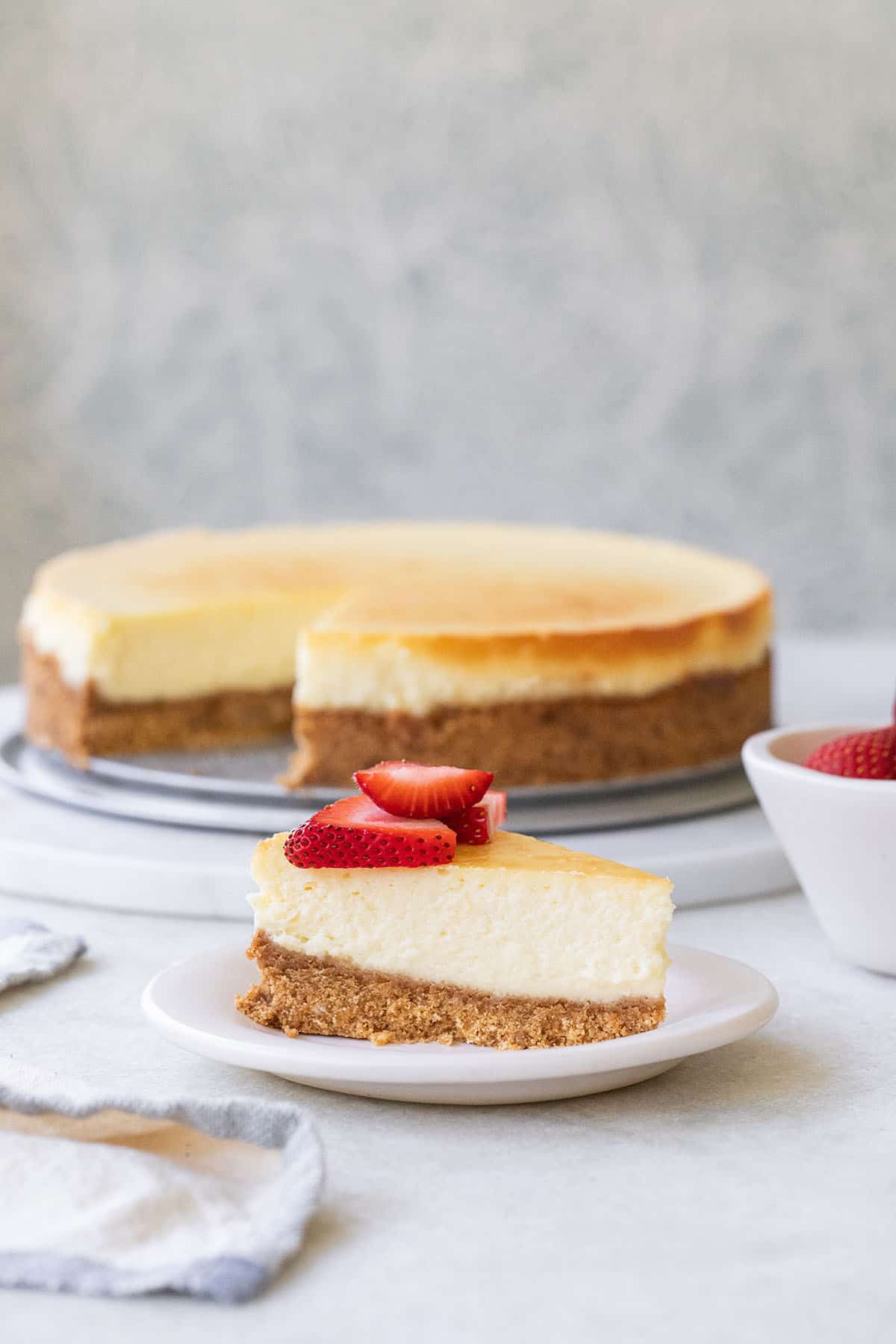 The Best Cheesecake Recipe
We've been making this cheesecake recipe for over 15 years! It's one of the best, super flavorful and the texture is whipped and smooth.
Homemade Frosting Recipes for Cakes
Homemade Vanilla Buttercream Frosting
The Best Chocolate Buttercream
Whipped Sour Cream Chocolate Frosting
Frequently Asked Questions
How Many Types of Cake Are There?
There are two main types: butter and foam. Butter cakes are named because they contain either butter, margarine, or shortening, resulting in a heavier texture. Examples of butter cake include carrot cake, pound cake, and marble cake.

Foam cakes are light pastries that derive their fat content from the eggs. They are fluffier due to the air that is beaten into the egg whites and has a low-fat content. Examples include angel food cake, sponge cake, and meringue.
Why Is Cake Called Cake?
The first cakes ever made were not at all like what we have today. They were simply sweetened bread made from eggs, milk, honey, and dried nuts or fruit.

The word "cake" is derived from the Old Norse word "kaka," which means a small cake. As cake spread across Europe, the name changed accordingly in each language.

Over time, the sweet bread-like pastry developed into what we know and love now!
What Makes a Cake Moist?
It's sometimes difficult to make a moist scratch cake that's able to maintain its moist texture. Here are some things you can do to your recipes that will result in a moister finish:
Don't pack down your flour when measuring.
If possible, use egg yolks.
Don't over-bake or over-mix.
Use sour cream as a substitute where it makes sense.
Make sure your measurements are correct. Use our conversion chart if you need more help.
When to Serve a Homemade Cake
Birthdays
Milestones and Special Occasions
More Cake Recipes
Here are a few more cake recipes you can try!
Lemon Loaf Cake – Check out all of our best lemon recipes.
Baking a Cake from Scratch
Now that you know how to bake a cake from scratch, it's time to get baking! Choose from one of the best cake recipes and you'll have a delicious cake your friends and family will love in no time!
If you try your hand at one of these recipes, leave a comment below or tag us @sugarandcharm on social media!
We hope you're inspired to bake one of these charming recipes and learned something new! Happy baking!
You can also FOLLOW US on FACEBOOK, INSTAGRAM, and PINTEREST to see more delicious recipes, cocktails, desserts, and parties!