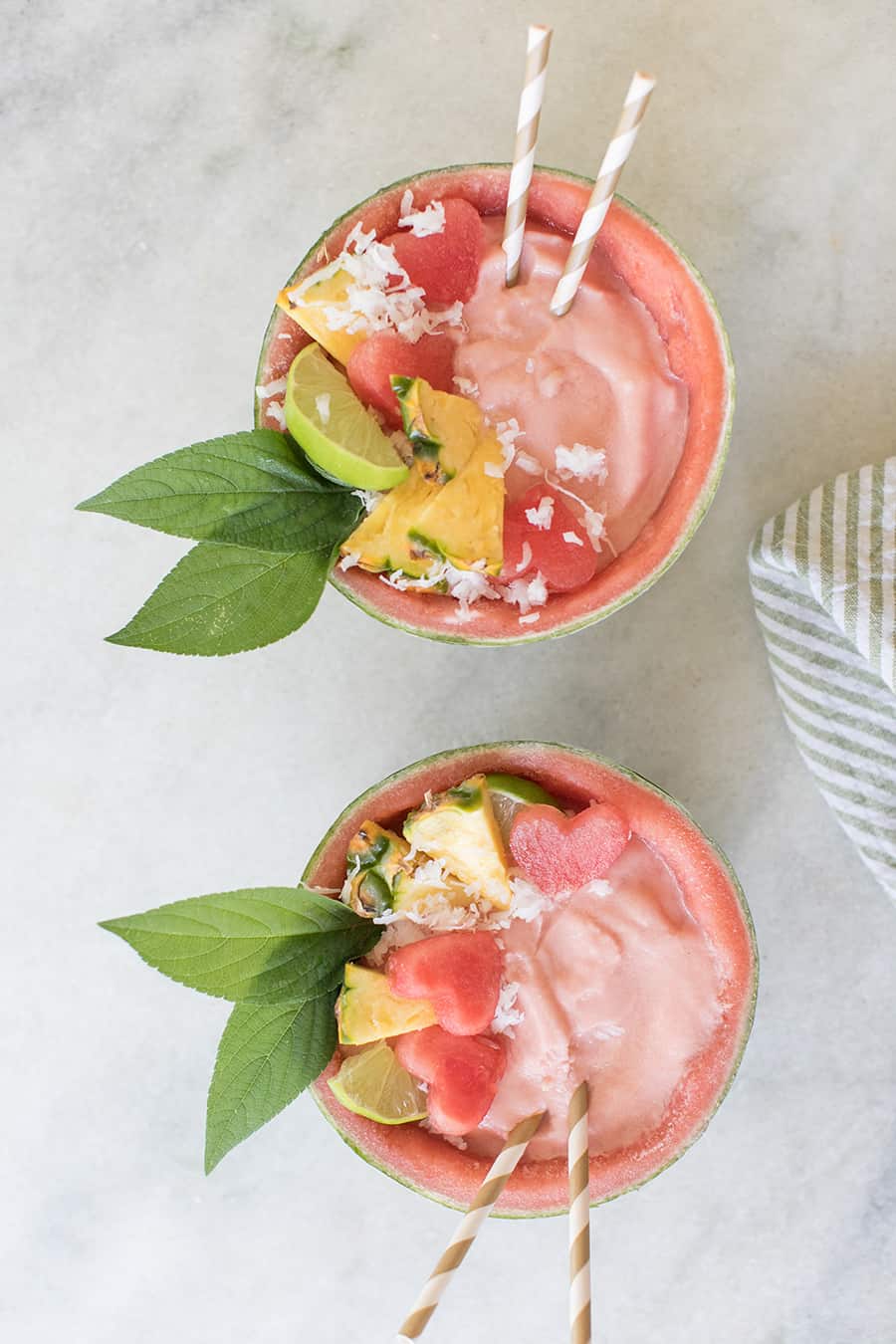 I'm going to apologize for putting this song in your head, but if you like Piña Coladas… you'll love this Watermelon Piña Colada! It's a perfectly sweetened, creamy, blended colada with watermelon, coconut rum, lime, banana rum, pineapple juice and, of course, coconut cream! This delicious tropical cocktail recipe is also very easy to make since you simply toss it all in a blender and blend until smooth!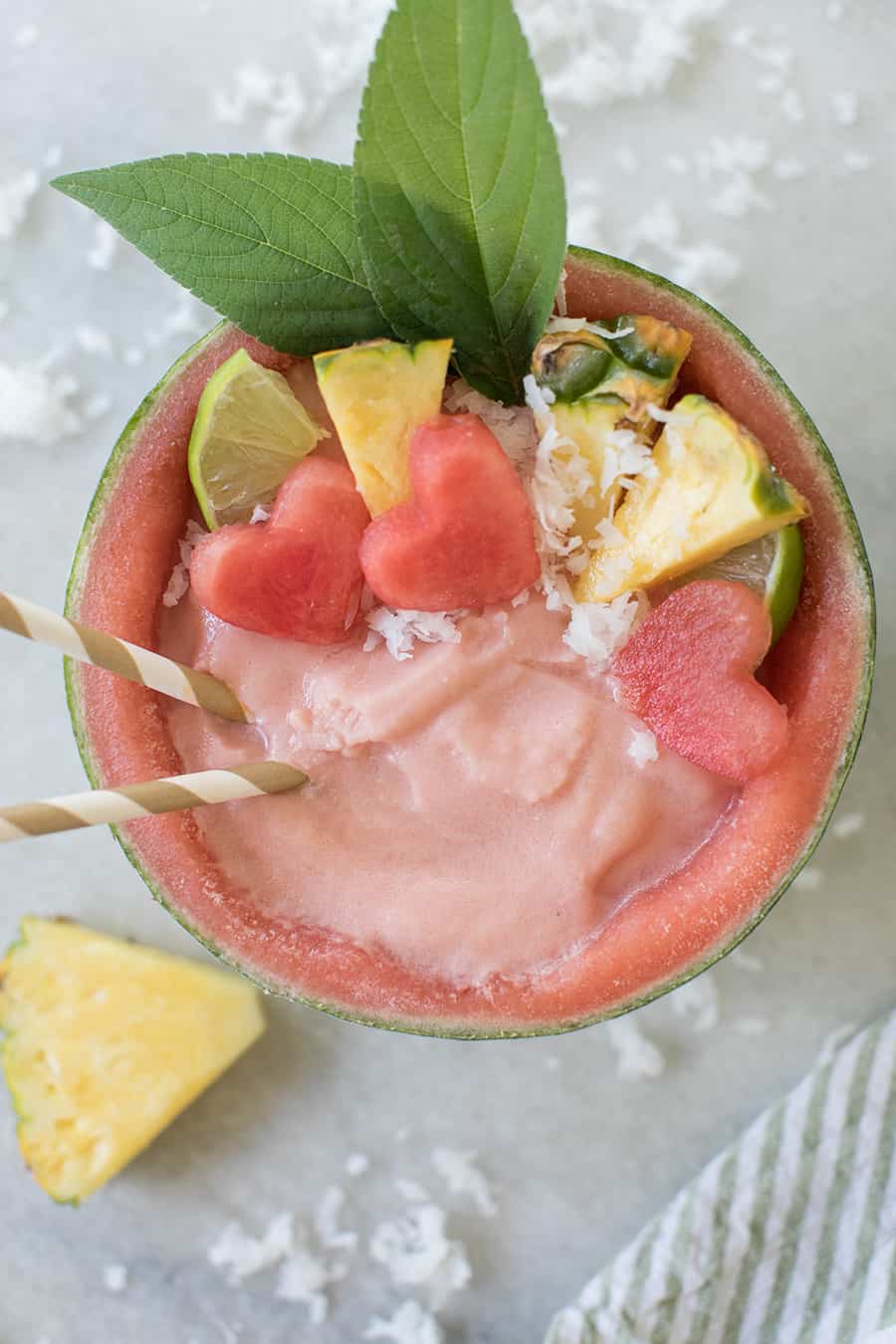 It's all about a charming presentation, so serve these Watermelon Piña Coladas in watermelon bowls! I cut small watermelons in half, then scooped out the watermelon and froze it to use for blending the cocktail.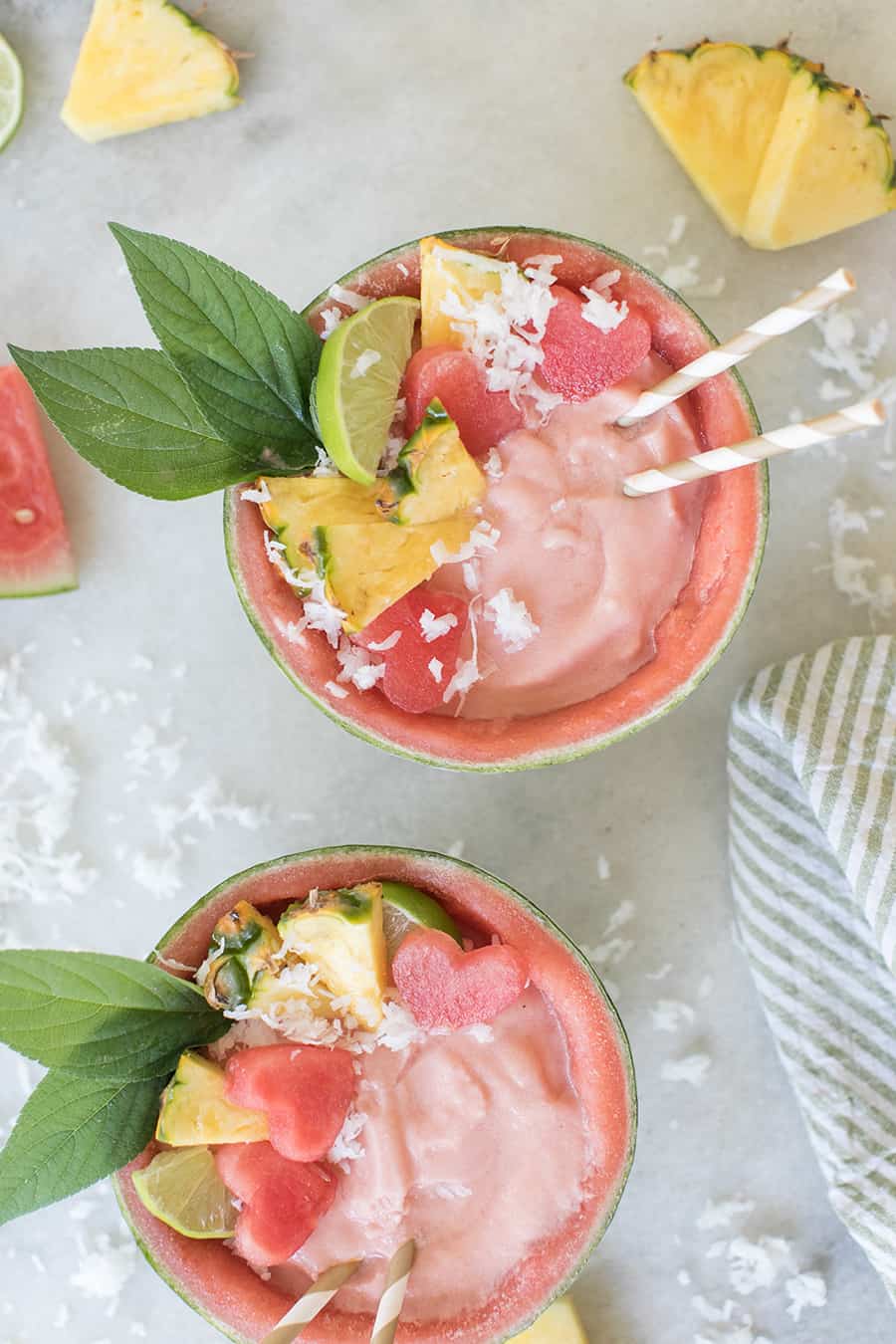 Ingredients
5

cups

frozen watermelon

1/2

cup

coconut cream from a can

1/2

cup

coconut rum

1/4

cup

banana rum

1

tablespoon

lime juice

1/2

cup

pineapple juice
Instructions
Cut small watermelons in half and scoop out the watermelon on to a cookie sheet to freeze over night.

Save the watermelon shell/bowls (place in the freezeto serve the pina coladas.

Add all of the ingredients into a blender and blend until smooth.

Pour into watermelon bowls and serve with two straws!