Last week, we hosted a pineapple garden party since we couldn't let summer pass without one last hurrah! We kept it easy with a few appetizers, drinks and desserts. Everything was perfectly pineapple, the weather was beautiful and we had fun setting up a festive end-of-the-year party!! See the food, details and party buying guide below!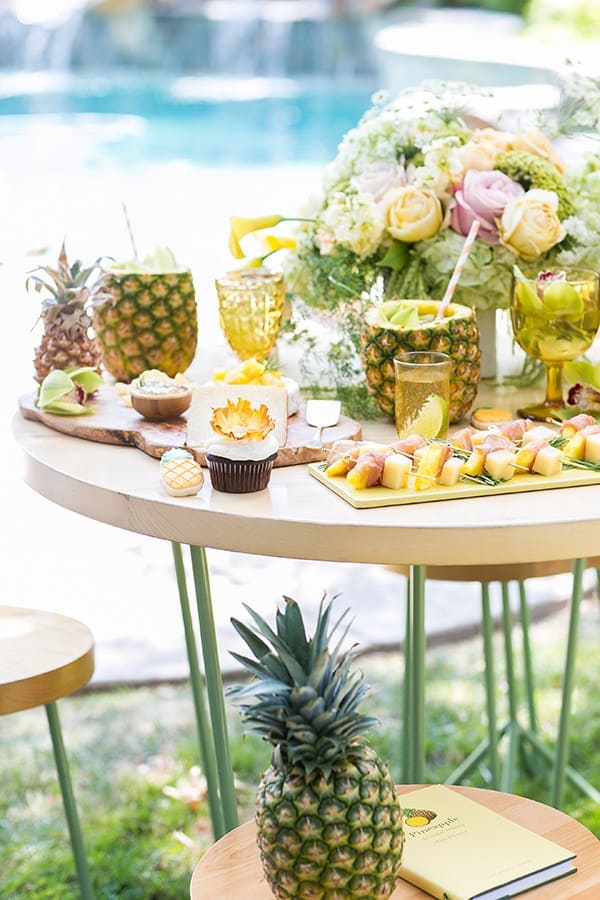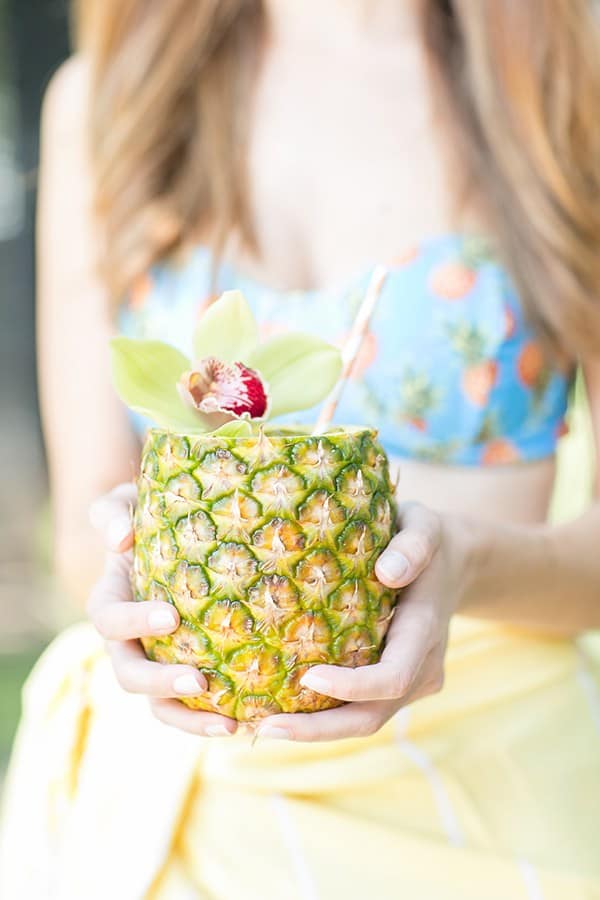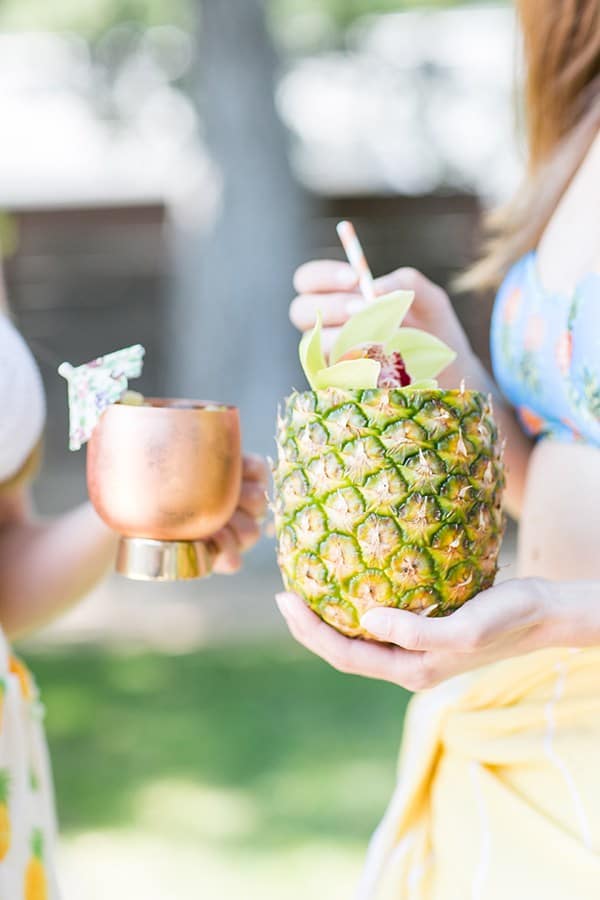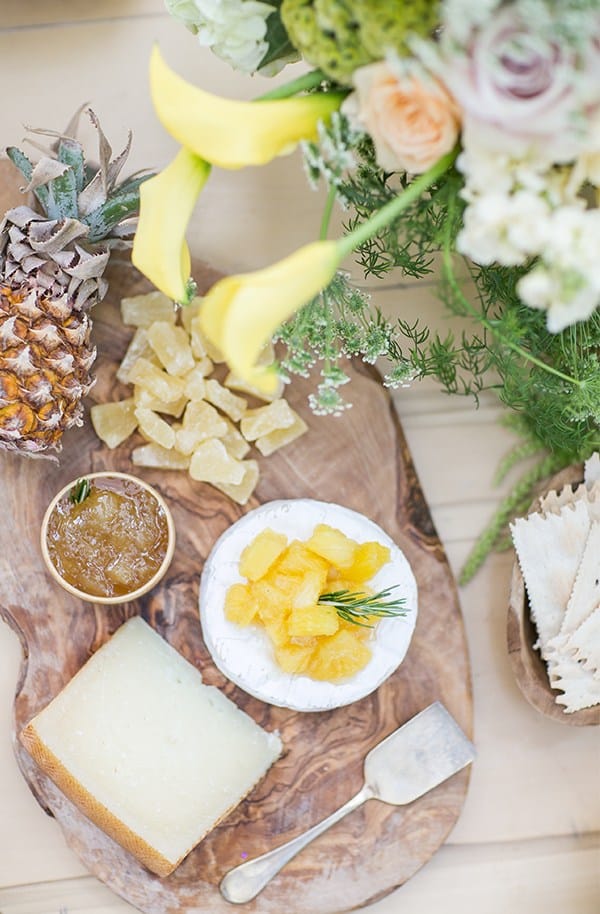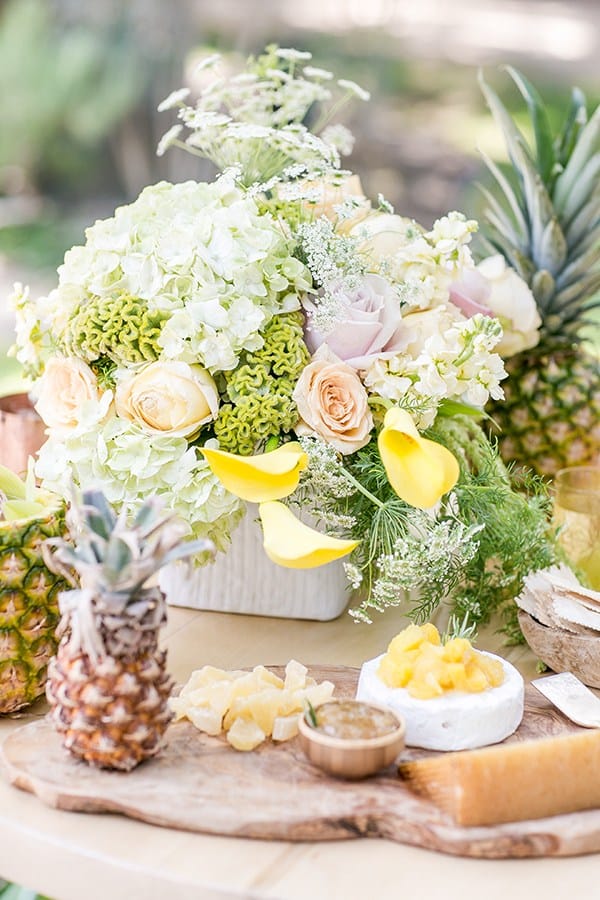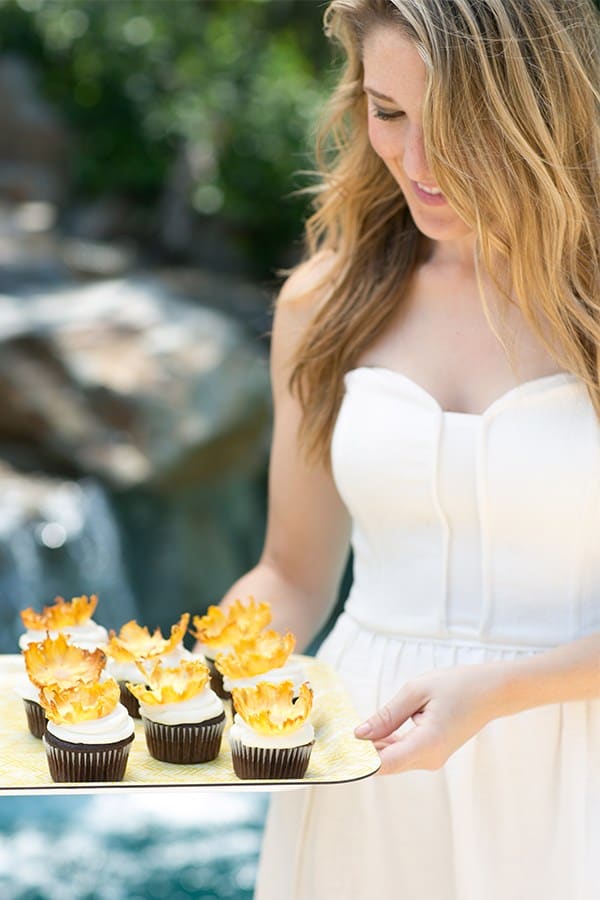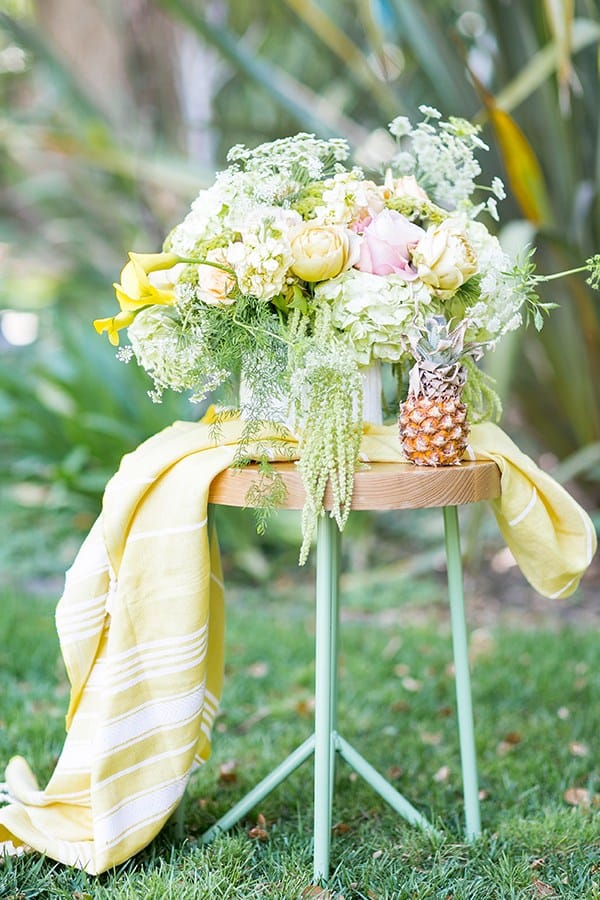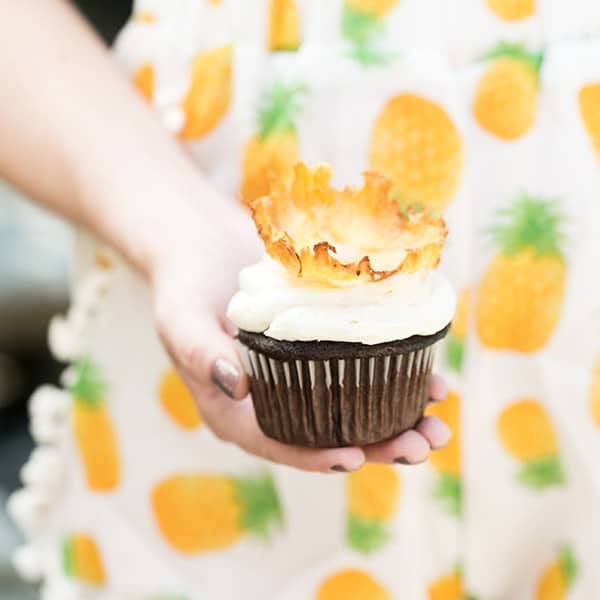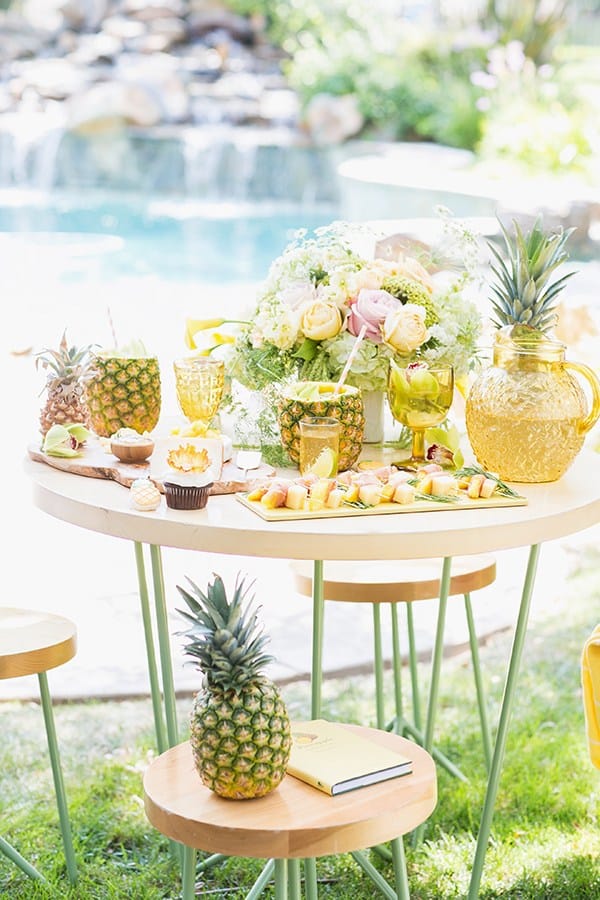 Food
We created a pineapple cheese plate with candied pineapple, brie with sautéed pineapples on top, pineapple preserves and a few yummy cheeses! We also made a simple appetizer by wrapping pineapple in prosciutto and added a cube of gruyere with it. For dessert, we served chocolate cupcakes with pineapple flowers (see the DIY here!) and pineapple sugar cookies.
Drinks
It's not a party with out a few signature cocktails!! We gave guests an option of Pineapple & Ginger Moscow Mules and Pineapple Mojitos served in pineapples! Recipe coming tomorrow!
Decor
I had my friend Erin, from White Fig Designs, create festive floral arrangements for the party. We also used a lot of pineapples to decorate with too!
Party Buying Guide
Pineapple book, yellow towel, pineapple cookies, pineapple gum, pineapple swimsuit, gold cocktail picks and copper mugs, pineapple corer to make pineapple cups,
Photos by Madcitizen for Sugar and Charm