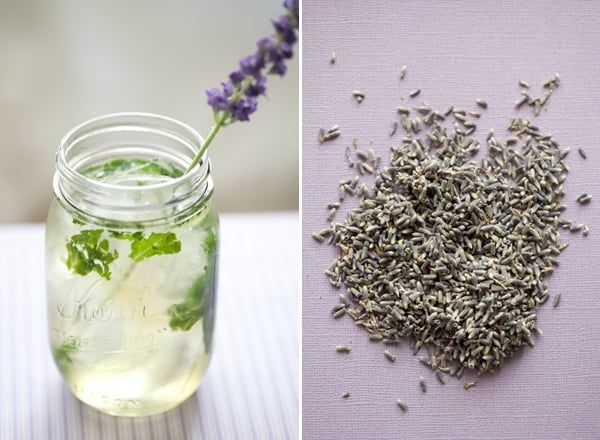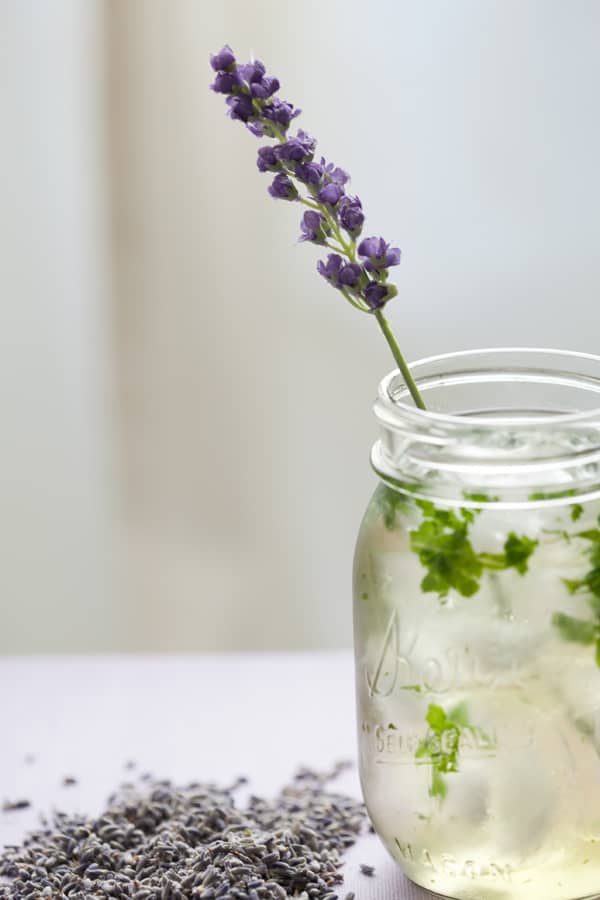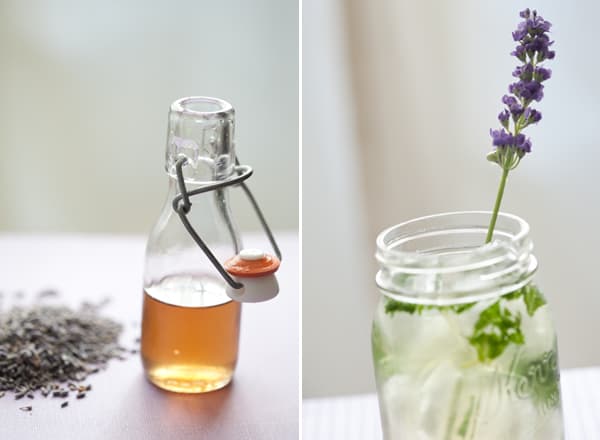 It's been one of those weeks! Sorry I haven't posted too much, but I've been doing really fun things like organizing our new apartment (since we moved two weeks ago), preparing our documents for taxes (worst day ever, but it has to get done!) and growing a baby! It's been a little crazy over here. The good news is, I did get to experiment creating a few different drinks for my baby shower. Yes, I am a total baby-showerzilla and I can't help but design and plan for it! I have four amazing hosts, who are helping me so much and at the same time, letting me do my thing, ha!! Love you girls!
Okay, so now onto the drink… I decided I wanted to serve a lavender mojito at the shower, so I needed to come up with a good recipe (I have a taster people, so don't think I'm downing mojitos pregnant!). The lavender is cooked when making the simple syrup and it gives the mojito a slight lavender essence. Oh and you can garnish with a fresh sprig of lavender or use a fake branch like I did, which doubles perfectly as a drink stick! Recipe is below! Hope you're all having a terrific week!
Lavender Mojito (makes one drink)
8-10 mint leaves
1 oz lavender simple syrup (recipe below)
1 oz white rum
1/2 of a lime's juice
Directions:
Muddle mint leaves and simple syrup together. Add the rum, lime and lots of ice and shake. Pour everything into a mason jar and top with club soda. Stir again to mix it all together.
Lavender Simple Syrup (makes about 6-8 mojitos)
1 cup sugar
2 cups water
4 tablespoons dried lavender for cooking (I got mine at Whole Foods!)
Directions:
Bring everything to a boil for about 10 minutes, stirring occasionally. Then let it all simmer for another 15-20 minutes or longer if you prefer more lavender. The longer it simmers and sits, the more taste and smell you'll get from the lavender. Strain the liquid into a bowl to remove the bits of lavender. Pour into a jar and refrigerate. Enjoy!
Photo Credit: Sugar and Charm