These charming Halloween desserts are perfect for a party! They're not overly spooky, taste delicious, and are fun to make!
Halloween is one of our favorite holidays and we know a thing or two about Halloween desserts! We like to keep them charming and fun. Creating spooky twists on classic desserts like cupcakes, rice Krispie treats and cakes is a way to make easy Halloween desserts!
Before we share our fun desserts, here are a few items we always have on hand to make quick Halloween treats!
Charming Halloween Desserts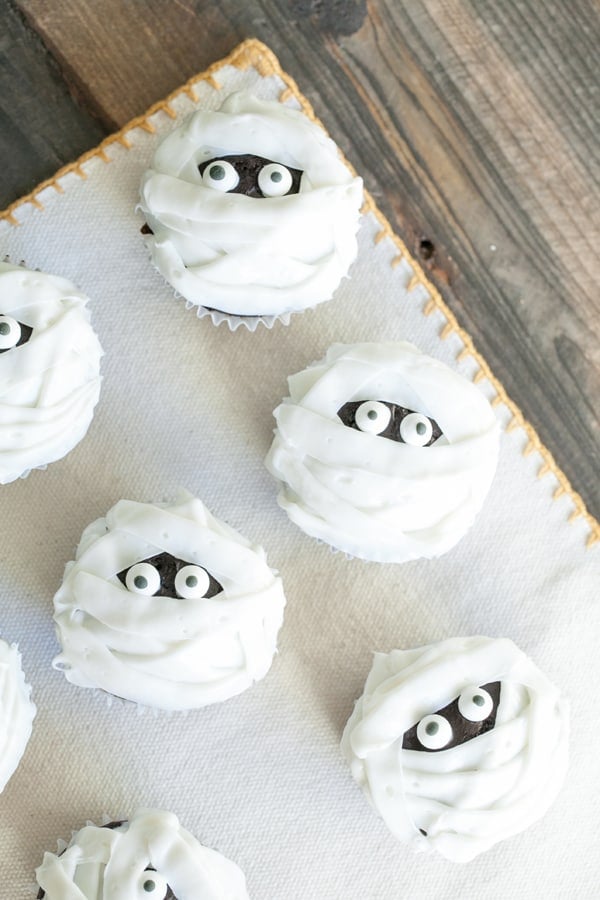 Charming Mummy Cupcakes
These charming mummy cupcakes are the cutest chocolate and chocolate and vanilla mummy cupcakes. Great for a last-minute Halloween treat. They're adorable and easy to make too! We also love creating different colored mummy cupcakes, like these!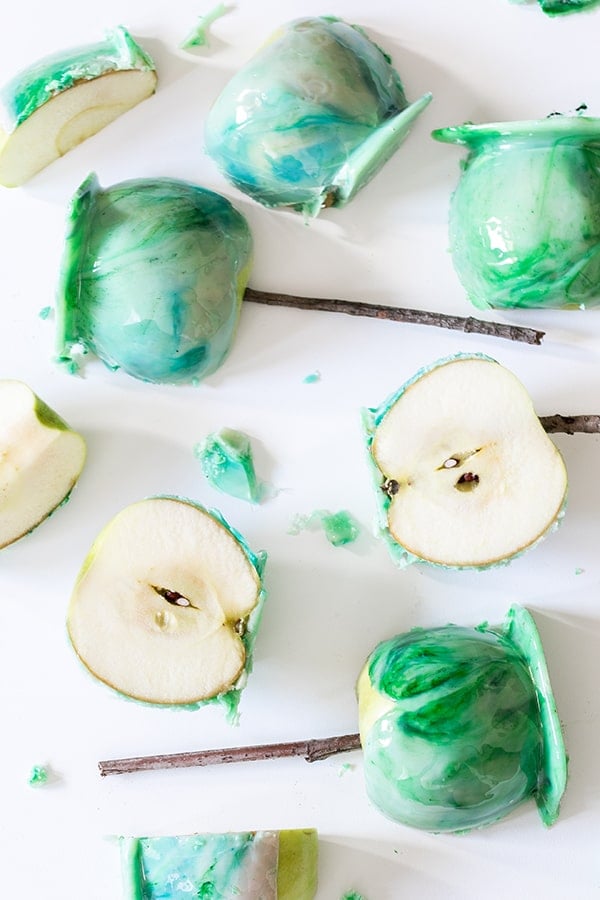 Marbled Candy Apples
Learn how to marble candy apples with this easy and fun method! They're perfect for parties and look gorgeous!
Black Velvet Cupcakes
Black velvet cupcakes are a twist on our favorite red velvet cake, but uses black food dye instead of red! We topped them with eye sprinkles and stars to make charming monsters!
Eton Mess
This Eton mess recipe is a take on the traditional English dessert, which essentially is a pile of amazing whipped cream with homemade crushed meringue cookies and fresh berries!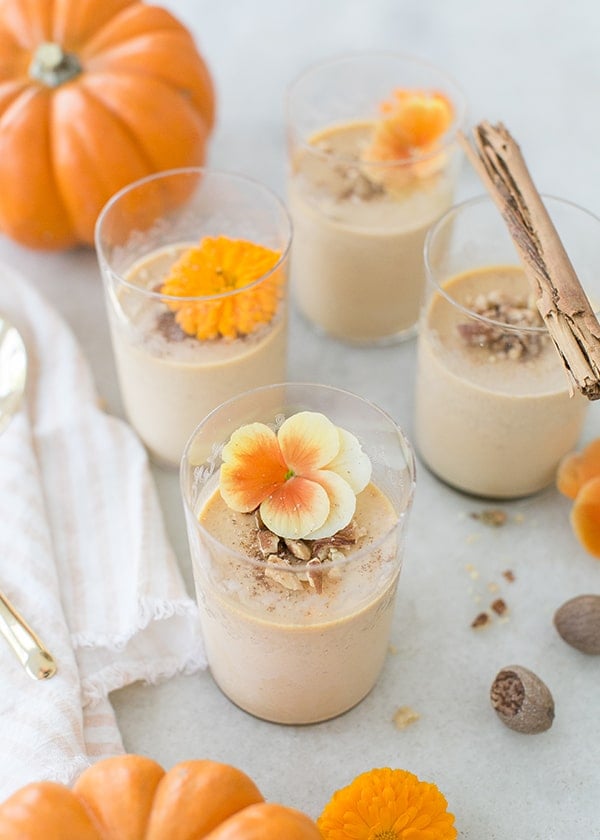 The Best Pumpkin Panna Cotta
This pumpkin panna cotta recipe is the fall dessert you've been looking for! Creamy, rich, indulgent, and easy to make. What's not to love?!
The Most Delicious Oreo Halloween Cake
We used the same technique as this cake to make our most delicious Oreo Halloween cake! Frosted with an Oreo frosting and chocolate skeleton bones!
Brown Butter Rice Krispie Treats
These brown-butter rice Krispie treat mummies are the perfect, easy Halloween dessert to serve at any Halloween party. Kids and adults will love them!
Charming Halloween Dirt Cups
Halloween dirt cups are an easy, make-ahead dessert made with the most delicious homemade chocolate pudding and dark chocolate Oreo crumbs.
Pumpkin Patch Cake
Bake your favorite chocolate cake and then dip strawberries into orange candy melts. Top the cake with a chocolate ganache frosting. Find the recipe and tutorial here!
Witch Hat S'mores
Perfect Halloween witch hat s'mores! Homemade witch hat cookies with a roasted marshmallow between and melted chocolate!
Easy Halloween Desserts
These days we're all looking for easy entertaining ideas! These Easy Halloween desserts are simple to assemble, but also very charming!
Halloween Dessert Candy Cart
Another Halloween dessert idea is to create a candy bar! Check out our very charmingly, spooky Halloween candy cart!
We hope you're inspired to make some charming Halloween desserts! Let us know what you make in the comments below!
You can also FOLLOW US on FACEBOOK, INSTAGRAM, and PINTEREST to see more delicious recipes, cocktails, desserts and parties!