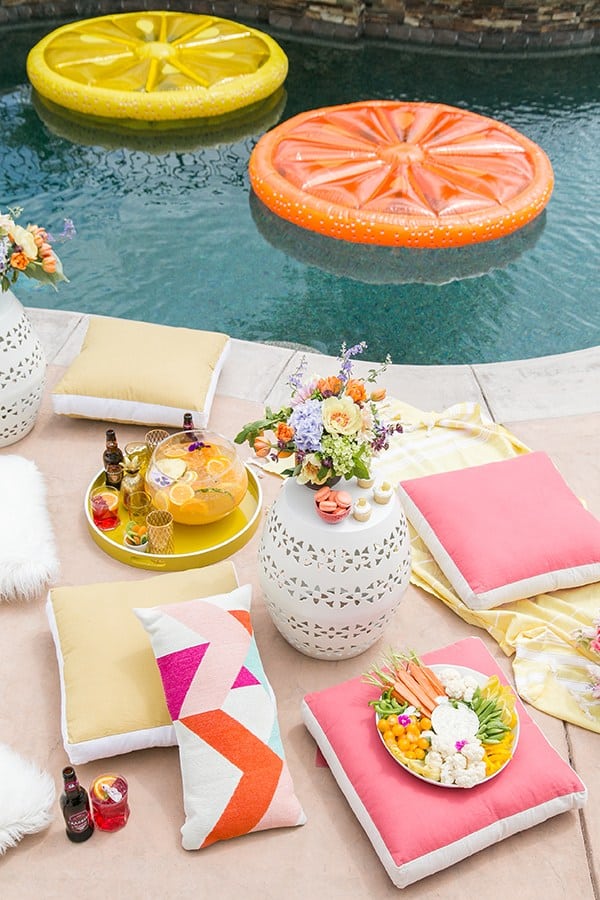 Who's ready for some pool parties?! We're celebrating summer solstice with a festive summer party! Summer solstice is a day of the year with the longest amount of daylight, which means more time to fiesta! We were inspired by the warm and colorful hues of a summer sunset and the citrus flavors that surround us here in California. Here are some effortless tips for planning the a perfect pool party!
Decor: We wanted a very relaxed and casual vibe, so we threw down some comfortable cushions and set out garden stools as side tables. Blankets, towels and colorful pillows always add an inviting touch to the decor! AND of course, like every party, a gorgeous flower arrangement is a MUST!
Snacks: We served small appetizers, a colorful veggie plate, orange macarons and mini-lemon cupcakes to snack on. Of course, you can always order in or BBQ for a pool party.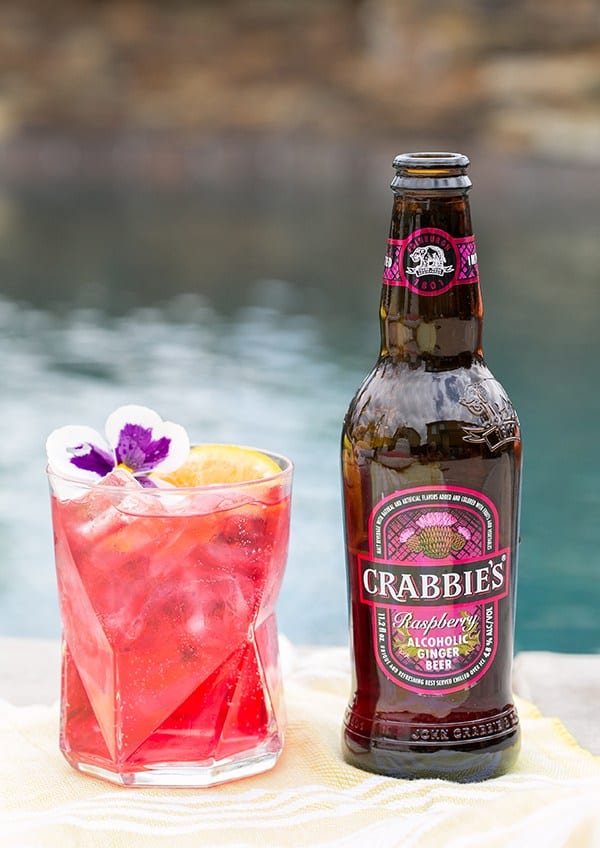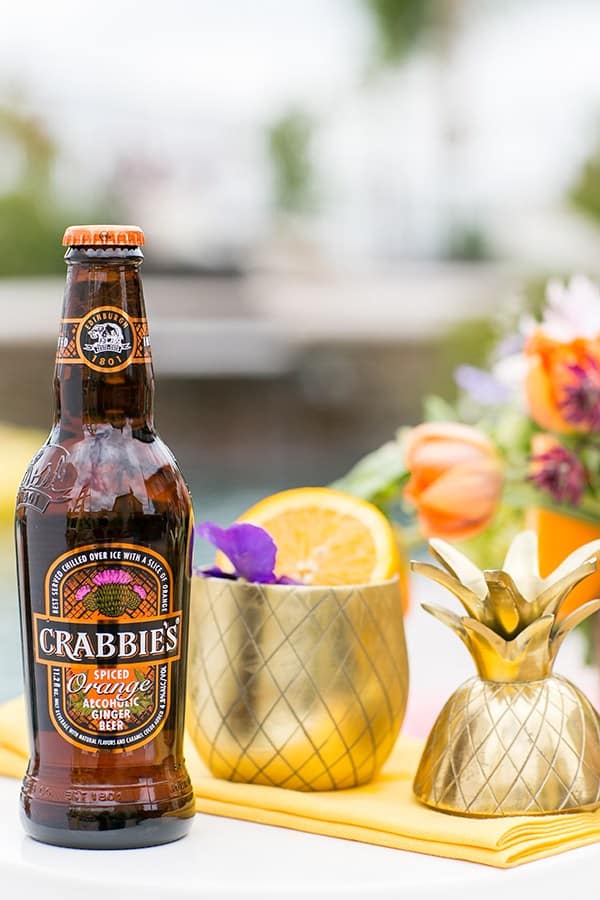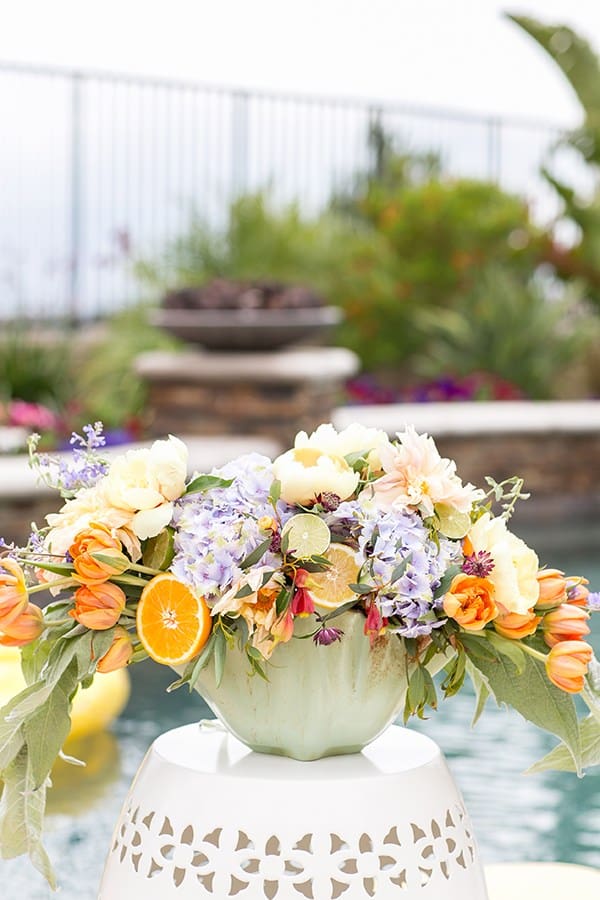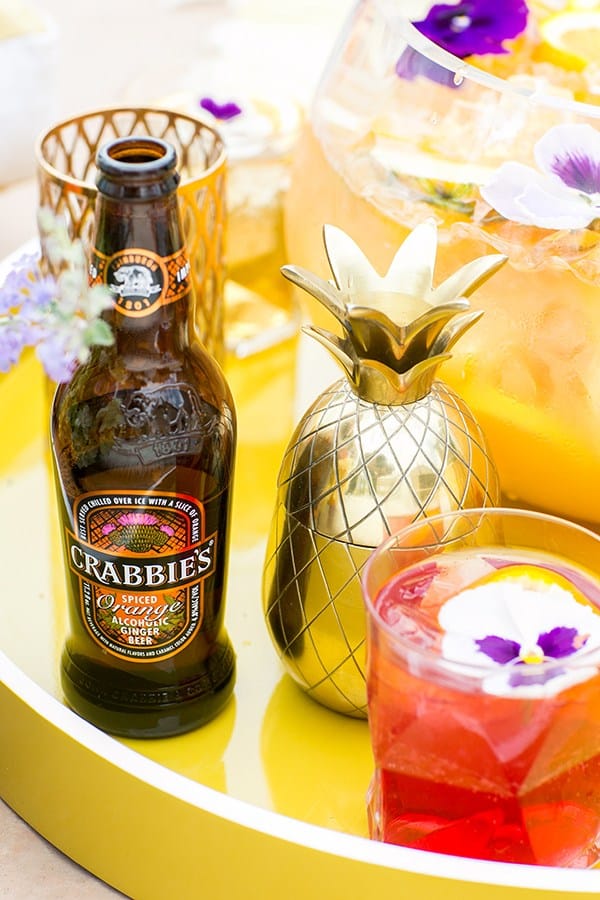 Pool floats are also mandatory for any pool party! These orange and lemon slice pool floats went perfectly with our citrus theme! They're always a hit at parties too… that is until someone pops one ; )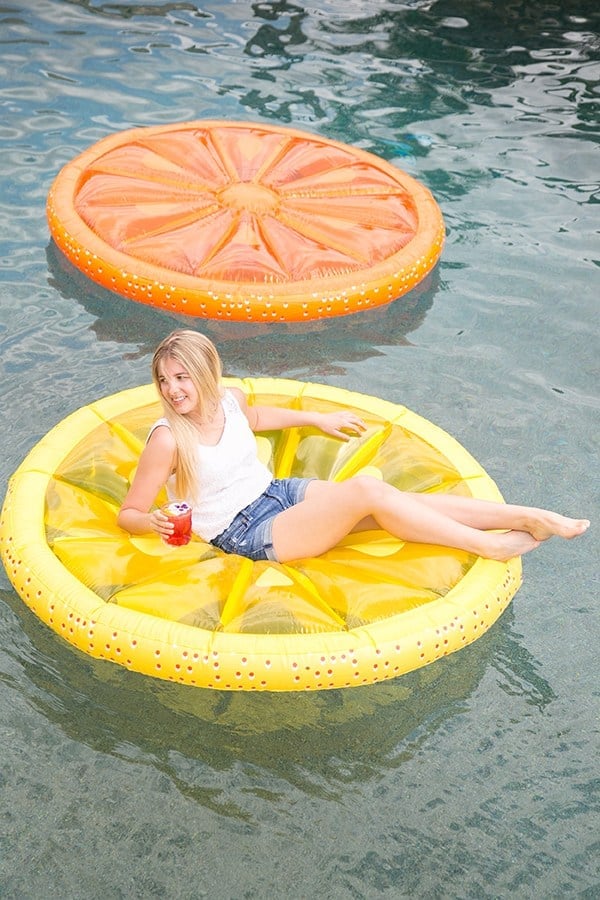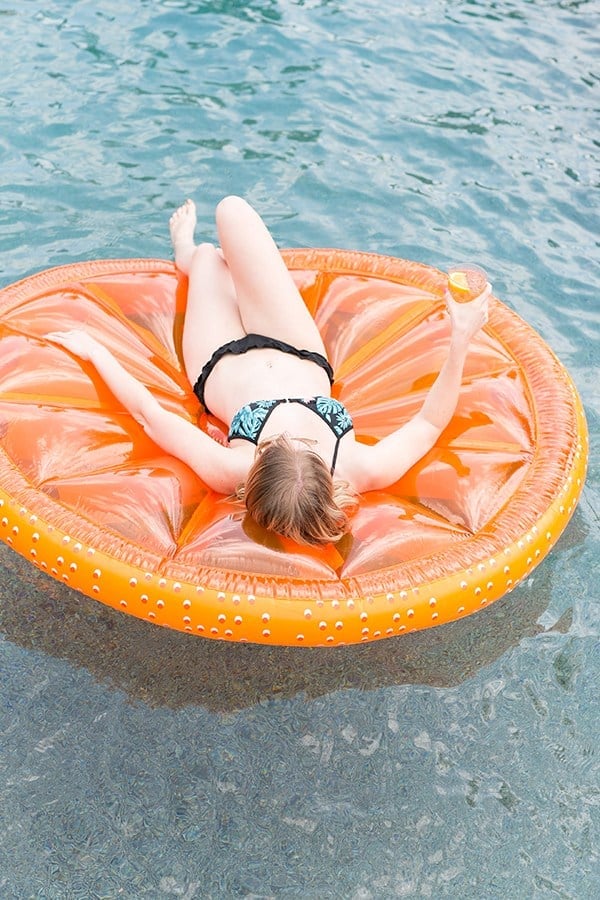 Drinks: It's NOT a summer party without the booze!! We kept it super easy and tasty with Crabbies Alcoholic Ginger Beer in original, spiced orange and raspberry! If you haven't had Crabbies, it's an alcoholic and fermented ginger beer with unique spices and flavor. It's very popular in the UK and has thankfully made it's way to the USA in recent years. It's honestly so refreshing, not too sweet and the best way to serve it is over ice with a slice of lemon, lime or orange. The raspberry flavor has the most beautiful pink hue to it and the spiced orange has zesty orange notes. It's the best alcoholic ginger beer we've tried so far.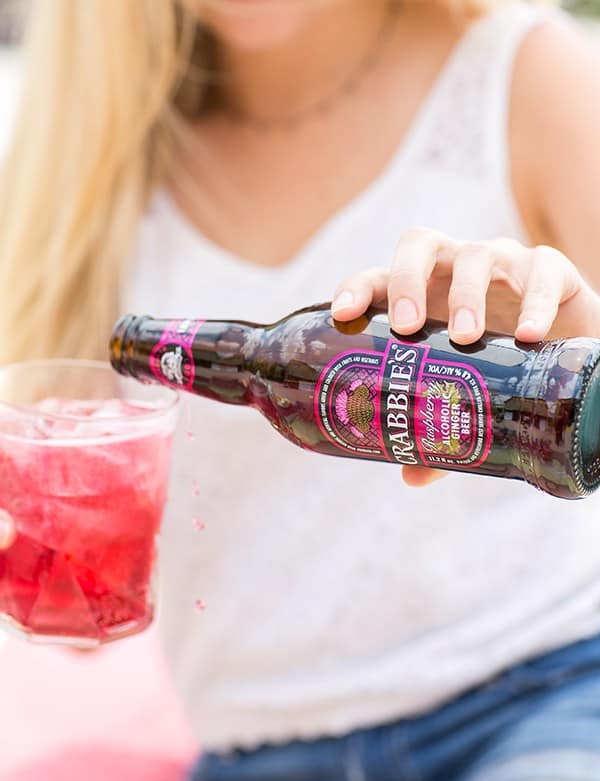 We also mixed things up with it and made a party punch! I love making punches for parties!! And what I love about this one is the ease of it! It reminds me of a tropical sunset, full of color and citrus flavors. Recipe below!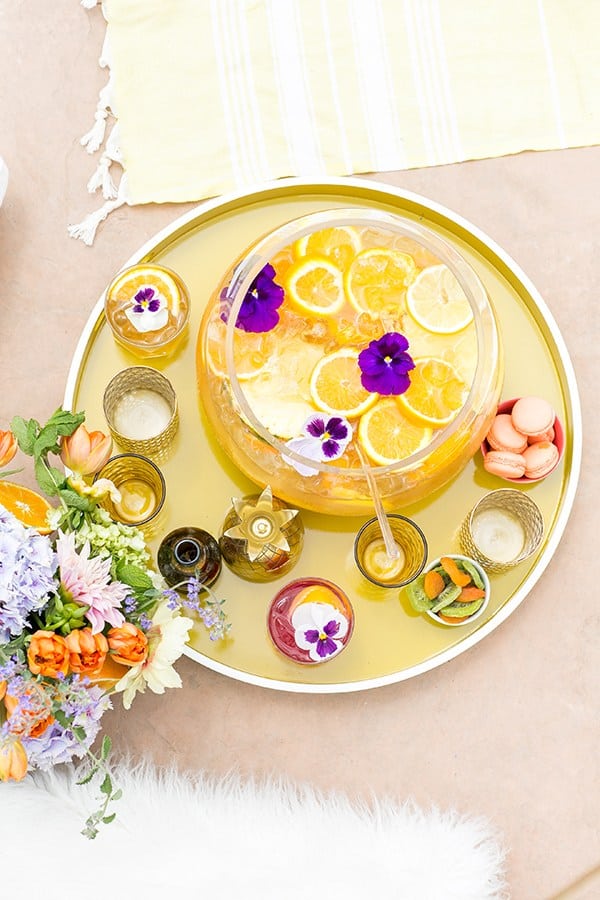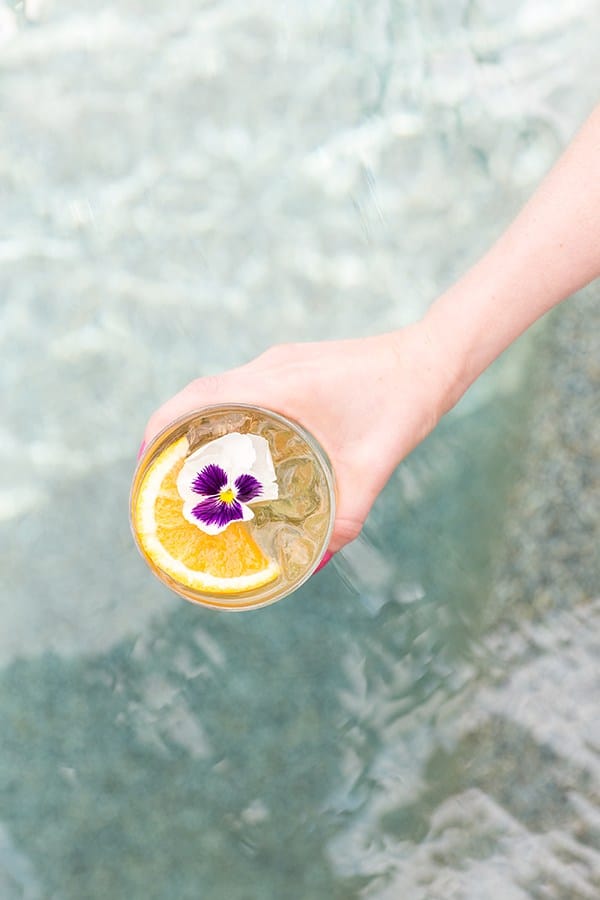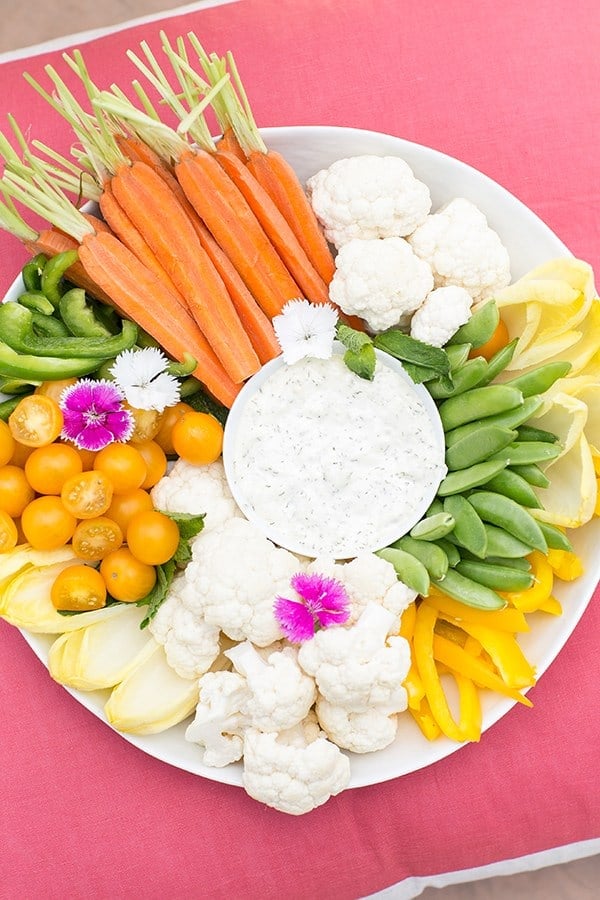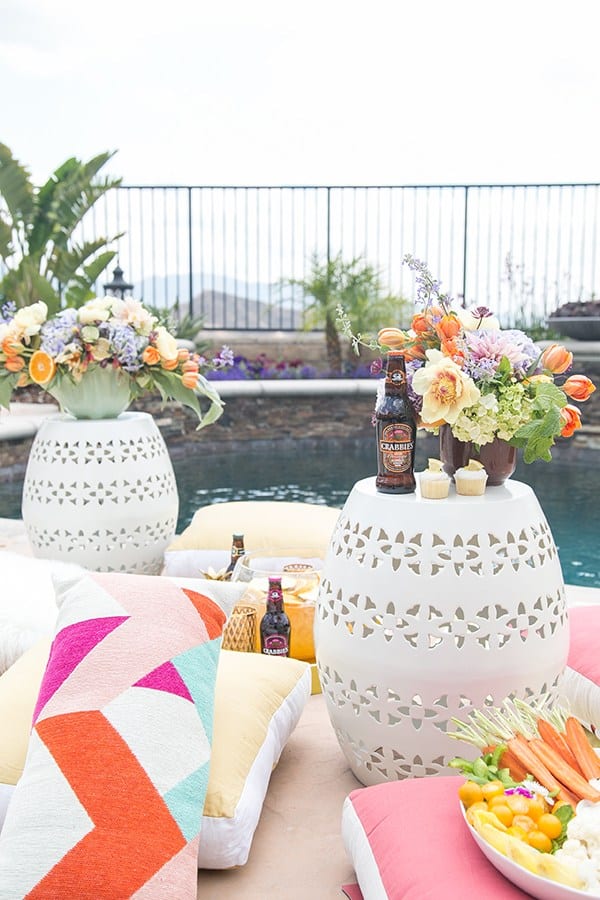 Sunset Summer Party Punch
12 ounce pineapple juice
2 bottles Spiced Orange Crabbies Alcoholic Ginger Beer
1/2 cup fresh squeezed orange juice
2 bottles Crabbies Original Alcoholic Ginger Beer
3/4 cup spiced rum
Oranges, lemons and pineapple chunks to ganrish
Add all of the ingredients into a punch bowl filled with ice. Mix with a spoon, then add in orange and lemon slices and chunks of pineapple to garnish. Cheers!
This post is in collaboration with Crabbies Alcohol Ginger Beer.