A guide to preparing Thanksgiving dinner! In order to enjoy your Thanksgiving, you need to think about preparing Thanksgiving dinner well in advance. With a clear plan of action, you can conquer your Thanksgiving meal and impress everyone you invite.
Turkey, mashed potatoes, stuffing, cranberry sauce, green beans, rolls, and pies: these are just a few of the dishes that the average family makes for Thanksgiving. Shuffling and organizing all of these dishes can become overwhelming, especially if you aren't used to cooking for so many people.
To get our inside tips for preparing Thanksgiving dinner, keep reading.
How to Prepare Thanksgiving On Time
To start, you need to have a plan of attack.
One of the most common problems when it comes to preparing Thanksgiving dinner is getting ready ahead of time. So many people wait until the week of Thanksgiving to get everything together.
If you start preparing beforehand, you'll feel a lot more put together when the holiday comes around.
To give yourself plenty of time, we recommend getting started about three weeks ahead of Thanksgiving day. This gives you ample time to get the food, decorations, and people in order.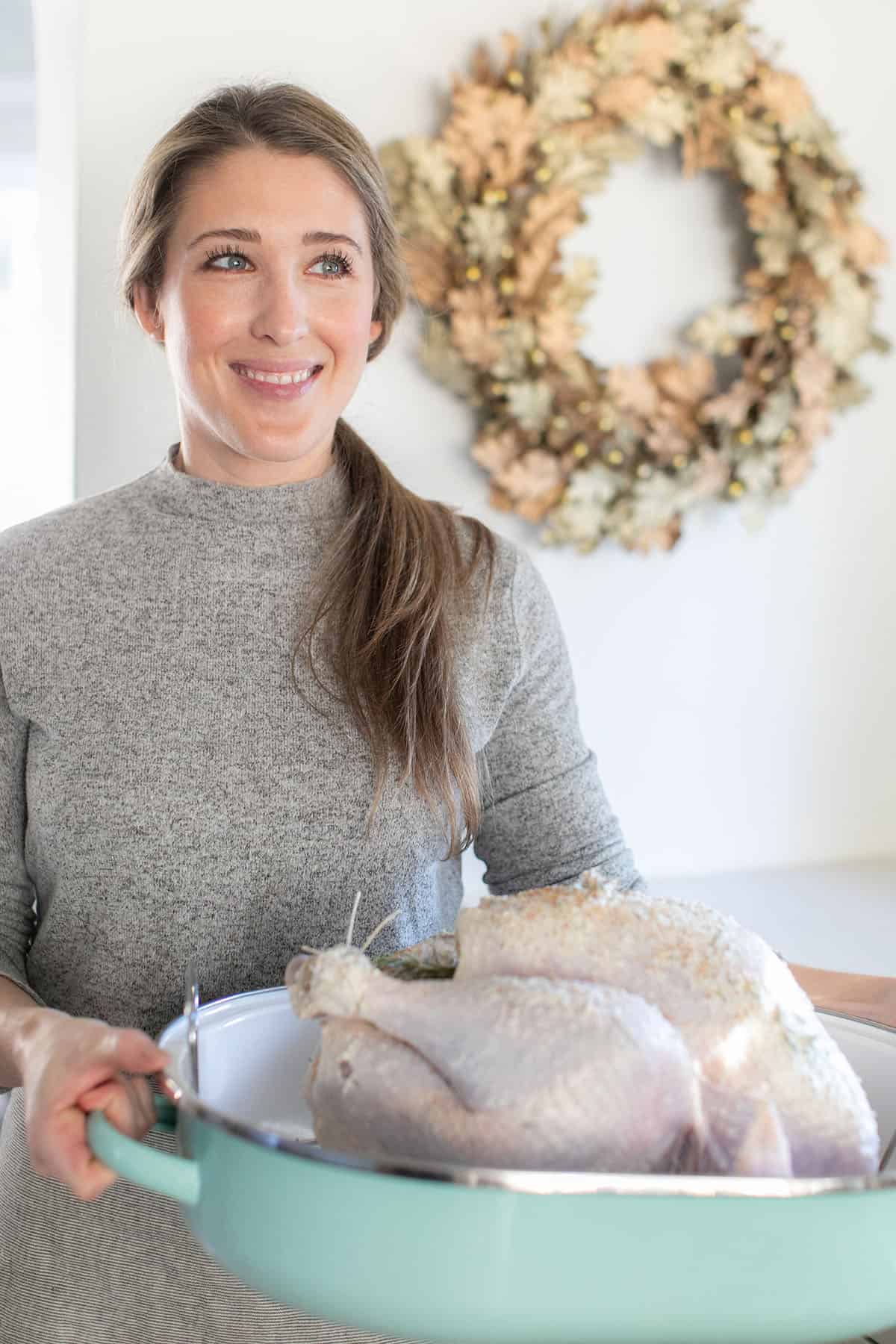 What to Do Three Weeks Before Thanksgiving
Three weeks before Thanksgiving is a great time to start figuring out the guest list. By this point in the year, you probably already have a good idea of who's coming and who isn't. However, there may be a few people that you're unsure about.
Create a Guest List – Take this time to hash out the last few guests and get a headcount for each family you're inviting.
Send Invitations – If you're looking to get creative, consider making invitations out of your Thanksgiving cards.
Plan a Menu – During this time, you should also begin to figure out the menu. You need to think about what your main dishes, sides, and other foods are going to be.
Consider Allergies – Make sure that you have food options for all of your guests.
Order the Turkey – If you're ordering your turkey in advance, you should do so around this time as well. You should order a little more than one pound of turkey per person. If you're ordering another kind of meat such as ham, the same rule applies.
Make a Shopping List – As you're getting your Thanksgiving meal planner together, you should start composing your shopping list. This is the ultimate list of anything and everything that you may need for appetizers, dinner, dessert, and more.
Thanksgiving Cooking Supplies – Check your kitchen to make sure you have all of the supplies you need to cook Thanksgiving dinner. Some fo these items includes:
Roasting Pan for the turkey.
Serving Bowls and Dishes
Large Serving Platter for the turkey.
Measuring Cups and Spoons
Knives
Carving Knife
Cutting Boards
Serving Spoons and Fork
Kitchen Twine
Storage Containers for Food
Potato Masher or Blender
Purchase Table Decor and Thanksgiving Supplies – At the same time, you should start composing a list of table settings, decorations, and anything else you may need for your guests. Some people rent party supplies while others buy them. Choose which is most cost-effective for you and start making calls to get the equipment that you need.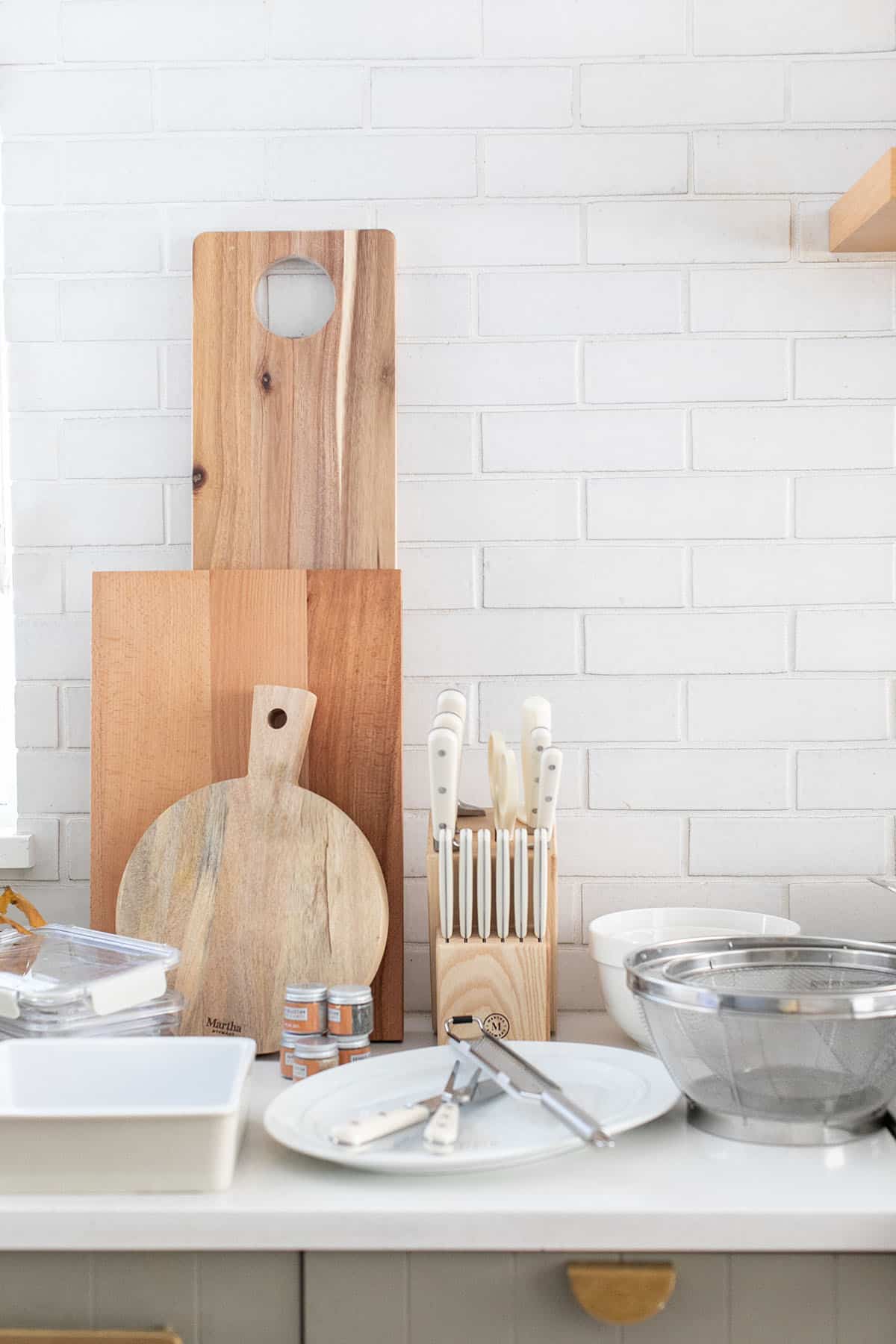 What to Do Two Weeks Before Thanksgiving
Once you've reached two weeks before the big day, you should start gathering everything you need. By this point, you should have ordered and/or rented the supplies that you need.
Purchase Non-Perishable Items – Now, it's time to focus on the food. Go ahead and buy the non-perishable items that you need for Thanksgiving Day. If you're going to make pies, you can purchase pie crusts that you can freeze until the day before.
Organize Drinks – This is also the time to start gathering any drinks that you'll need for dinner. You should have drinking options for everyone.
Make sure that you have plenty of water, tea, and soda. Invest in a variety of alcoholic options for your guests. You can also ask guests what they would prefer to drink so that you can get a better count for the number of drinks that you need.
Double Check Grocery List – As this week wraps up, you should run through all of your recipes again and make sure that you haven't forgotten anything on your grocery list. Even though you haven't bought everything yet, you should make sure that you aren't going to forget something when you go shopping next week.
What to Do the Week Before Thanksgiving
Buy Perishable Items – The week before Thanksgiving Day, you should start getting your perishable items together. This includes dairy items like milk and cheese.
Buy Fruit and Vegetables – Three days before is a great time to get any fresh fruits and vegetables that you may need for Thanksgiving dinner. You may not be able to run to the store to get these on Thanksgiving Day.
Make Ahead Dishes – During this week, you may need to start making some foods ahead of time. For example, some people make their cranberry sauce at home. If you do this, you should make it a few days in advance.
Defrost the Turkey – Those of you who ordered a frozen turkey should start defrosting it early so that it's ready for the day of Thanksgiving. You can do this about 3 days before Thanksgiving.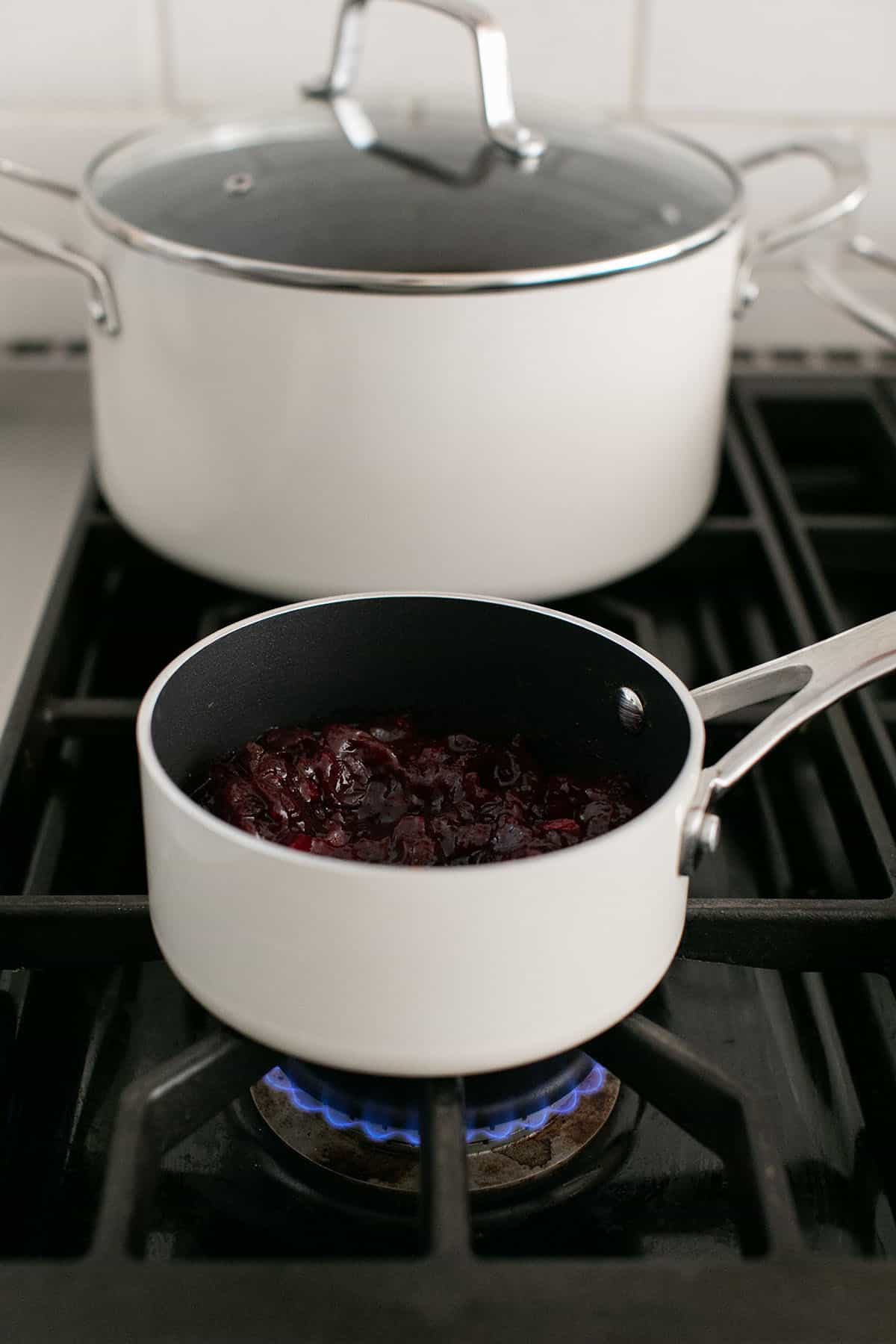 Best Make Ahead Dishes for Thanksgiving
These dishes tend to reheat very well and are perfect to make ahead and warm on Thanksgiving Day.
Sweet Potatoes
Mashed Potatoes
Thanksgiving Punch
Pies
Green Bean Casserole
Mashed potatoes
Cranberry sauce
Sweet potato casserole
Brussel sprouts
Candied yams
Thanksgiving Punch – Do not add ice until you're ready to serve.
What to Do the Day Before Thanksgiving
Run Through the Recipes – The day before is the last chance that you have to run through everything before the events of the next day start. So, you should take this time to run through your shopping list, review your recipes, and confirm your decorations.
Set the Table – Always set the table the night before. Having this step done will relieve a lot of stress the day of Thanksgiving.
Set a Kids Table – If you're having a lot of guests and need more tables, create a kids table where they can have their own coloring pages, games and crafts to enjoy during dinner. You can even make them their own, charming vegetable platter.
Bake the Pies – If you have frozen pie crust or pies, make them today and properly store. Some of our favorite pies include:
All in all, the day before Thanksgiving should be a day of planning and getting ready. You're about to have the best Thanksgiving ever!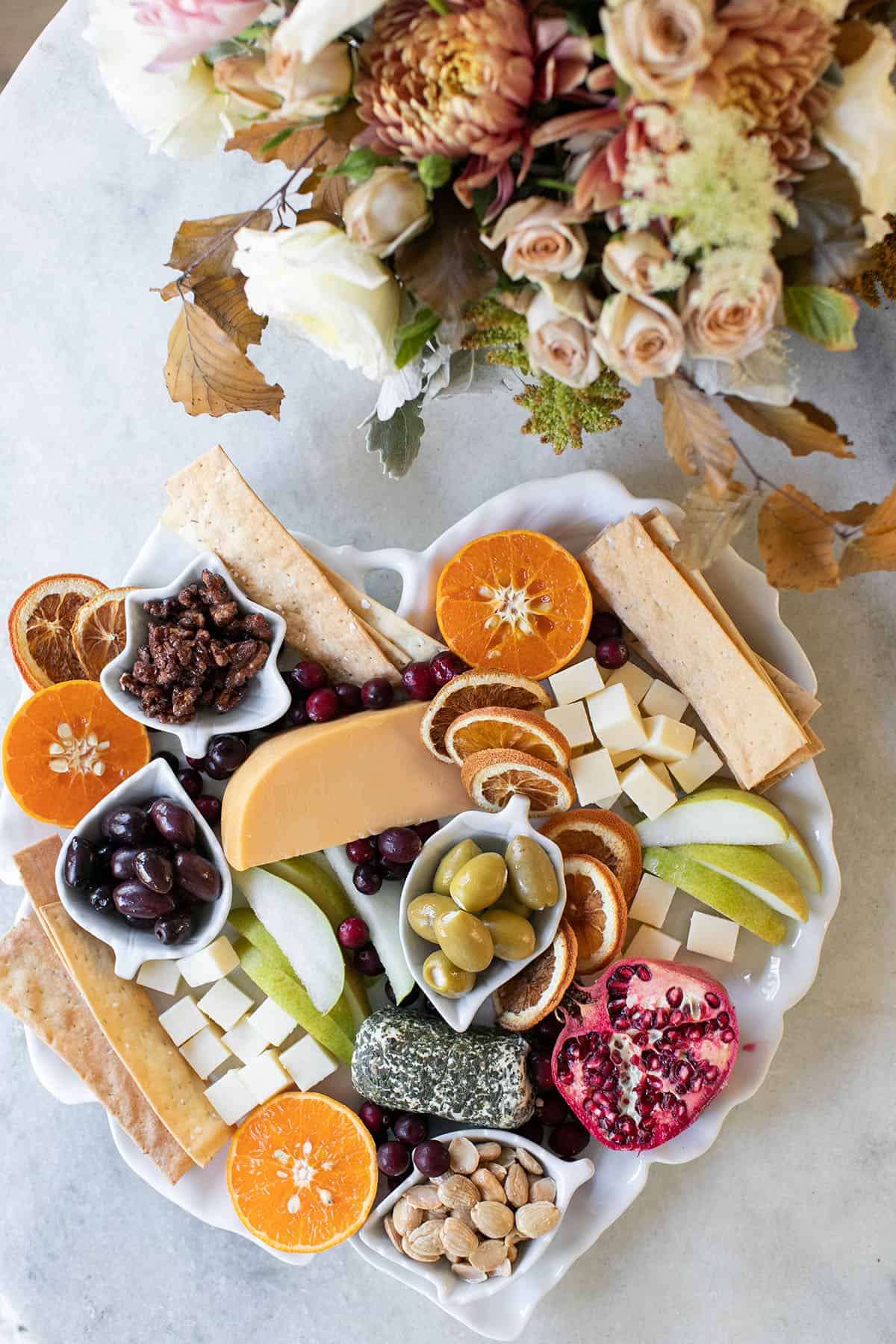 What to Do The Day of Thanksgiving
Prepare the Turkey – They need to sit at room temperature, so make sure you check the instructions.
Make a Schedule – Create a schedule for cooking times, what can be cooked together, how long the turkey needs to cook. You'll have 30 minutes to an hour resting period where the turkey needs to sit after it's cooked. This is a good time to warm dishes in the oven.
Snacks – Prepare a Thanksgiving appetizer board that you and anyone who is helping can nibble on while you cook.
Pop Champagne – We always drink a glass of Champagne or wine while cooking!
Common Questions About Preparing Thanksgiving Dinner
Even if you're a Thanksgiving expert, there may be a few things that you're unsure about. From freezing pies to defrosting good, there are a few tricks of the trade that you may not know.
Here are some of the most common questions that we hear about preparing Thanksgiving: what to cook and how to prepare.
What Is Served at a Traditional Thanksgiving Dinner?
Everyone has their own family recipes for Thanksgiving. However, there are a few classics that stand out for everyone:
Thanksgiving turkey
Turkey gravy
Green bear casserole
Cornbread dressing
Cranberry sauce
Mashed potatoes
Dinner rolls
Pumpkin pie
Sweet potato pie
Apple pie
With all of these options, you'll be able to choose the best dishes for your family. Be sure to ask your guests what kinds of dishes they'd like to see at your Thanksgiving dinner.
What Are the Top Ten Thanksgiving Dishes?
The sides are arguably the best part of Thanksgiving. Because they're so popular, sides can be the most nerve-wracking part of the Thanksgiving dinner.
Here are the top ten Thanksgiving dishes:
Mashed potatoes or Scalloped Potatoes
Green bean casserole
Creamed spinach
Candied yams
While you're planning Thanksgiving dinner, keep these top ten sides in mind. They're bound to be hits at your dinner party.
How Many Sides Should You Have at Thanksgiving?
The number of sides that you need will depend on how many people you're going to have at your dinner.
However, the typical Thanksgiving dinner has two types of each side. You want two vegetables, two starches, and two desserts.
If you're unsure where to start, ask your guests for their ideas.
What Time Should You Start Cooking Thanksgiving Dinner?
Most people start cooking their Thanksgiving dinner in the morning on Thanksgiving day. However, it's easier if you start seasoning your turkey the night before. If it's already seasoned, you can pop it in the next morning and have an easy start to the day.
The rest of your Thanksgiving cooking schedule is going to depend on the kinds of foods that you're making. You should schedule out your day prior so that you can stay on track (or ahead) throughout the day.
How Do You Freeze Thanksgiving Pies?
If you want to make your pies ahead of time, you can freeze them. Then, you can defrost the pies the day before.
First, flash freeze the pies while they're on a baking sheet. Then, you should wrap the pie in plastic wrap and zip it into a freezer bag.
If you don't flash freeze the pies first, you may smoosh the pie crust since the pie will be soft.
You can freeze the pies for up to six weeks. So, you can make the pies well in advance.
How Do You Store Thanksgiving Leftovers?
You can store your Thanksgiving dinner in the refrigerator for three to four days. If you choose to freeze any of the leftovers, you may keep them between two and six months.
No matter where you store your leftovers, you should use airtight containers or glass jars. For the turkey, you should slice the remaining meat and cover it in freezer paper or foil. Then, you can place it in plastic freezer bags.
As you're running through your Thanksgiving leftovers, you should get creative with different Thanksgiving leftover recipes.
More Thanksgiving Ideas You'll Love
A Rustic Modern Thanksgiving Table Setting
Celebrate Thanksgiving the Right Way
If you're ready to celebrate Thanksgiving the right way, it's time to get things together for the big day. From hanging the decorations to preparing Thanksgiving dinner, you'll be ready to tackle it all.
Make sure that you have a plan in place ahead of time. Even if everything doesn't work out, a plan will help keep you on track while you're navigating the holiday.
If you're ready to start planning and preparing, check out the Sugar and Charm shop. We have plenty of party supplies and decor to help you get through the holiday.
You can also FOLLOW US on FACEBOOK, INSTAGRAM, and PINTEREST to see more delicious recipes, cocktails, desserts, and parties!
This post may contain affiliate links. Please read our disclosure and privacy policy.