The 4th is so nostalgic for most of us living in the United States. It usually starts with the town parade, then onto swimming, outdoor play, the most festive bbq and then fireworks! Tossing together a last minute, charming 4th of July party can be pretty easy, considering you really just need burgers and hotdogs for food. Then, whip up some homemade blueberry cheesecake ice cream…this you can do the day before! And since we love desserts around here, I'm also sharing my all-time favorite childhood dessert below that's perfect for the 4th! Make sure to stock up on strawberries, watermelon and blueberries and you'll have some happy guests! Below are some ideas and inspiration for a charming 4th of July party. Enjoy and have a safe and happy holiday!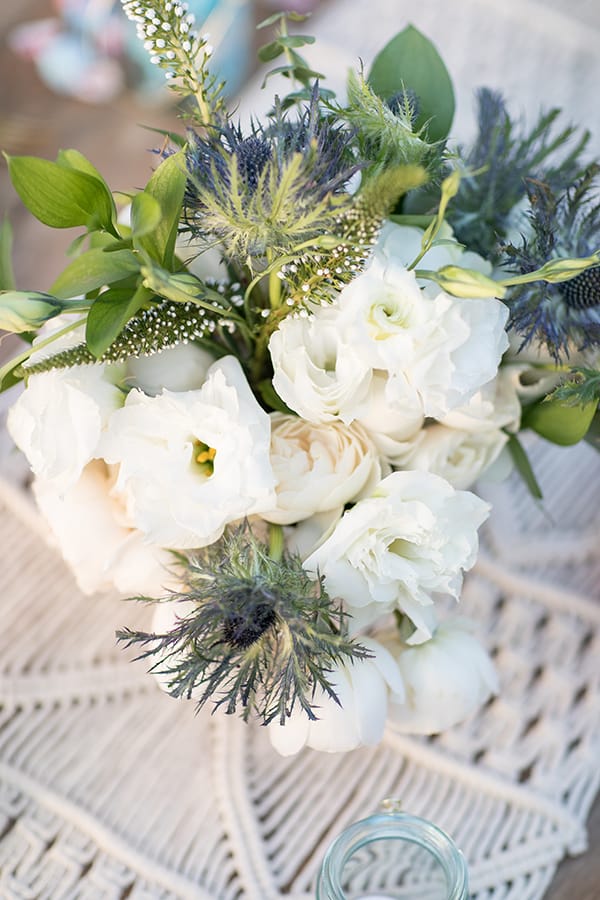 My go-to party decor, FLOWERS! They add so much to a party and table setting! We shared a post about making an arrangement for the 4th of July here!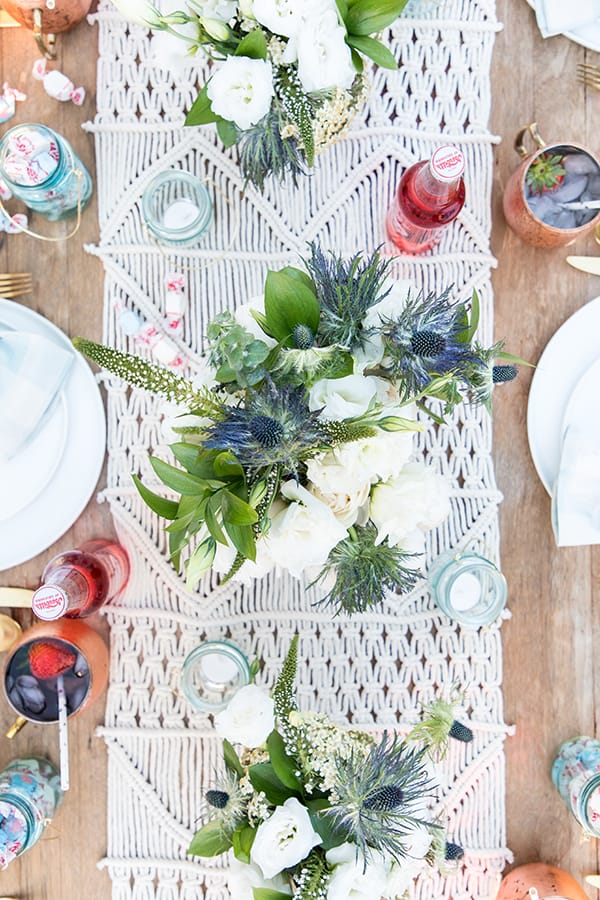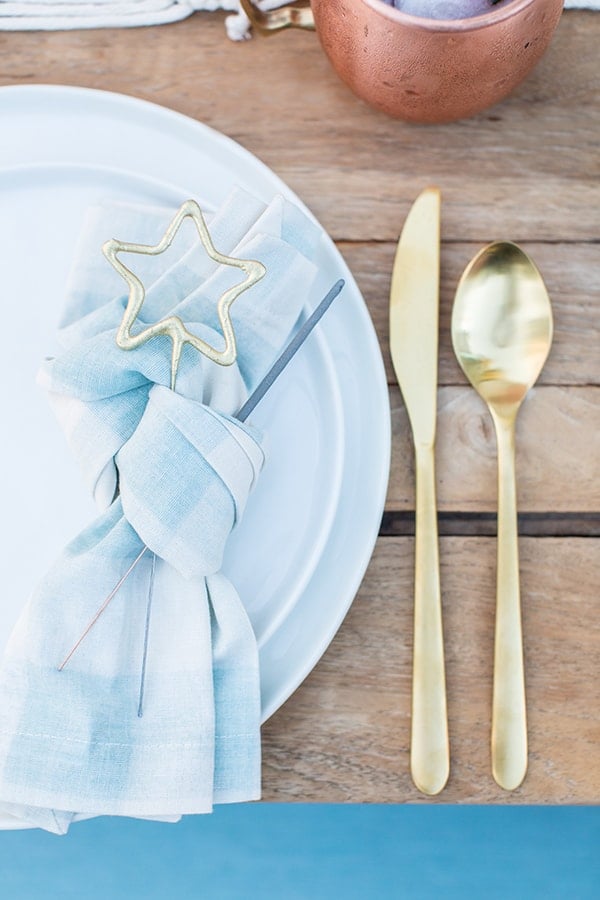 To add a little charm to each individual table setting, place a sparkler in the napkin to use later when the sun goes down! These are from Tops Malibu.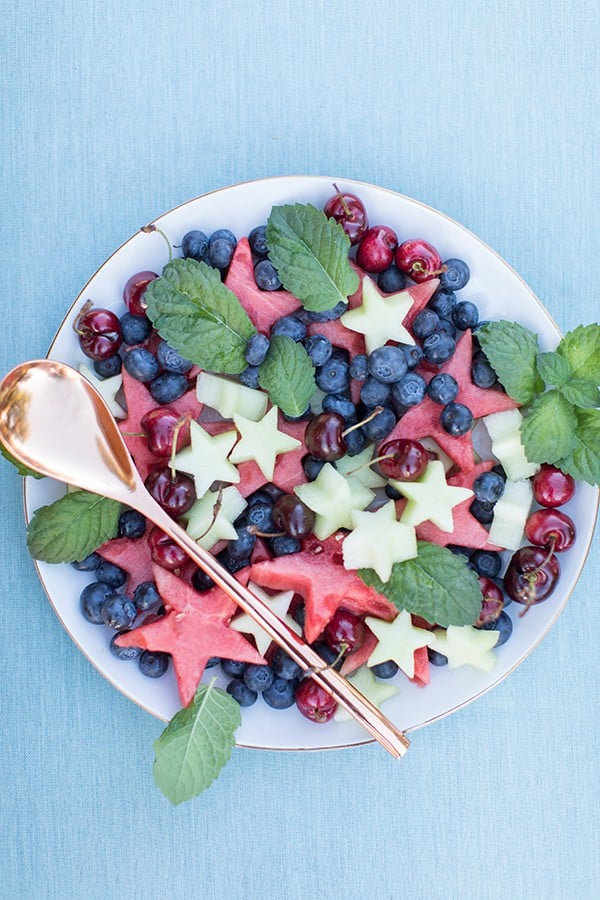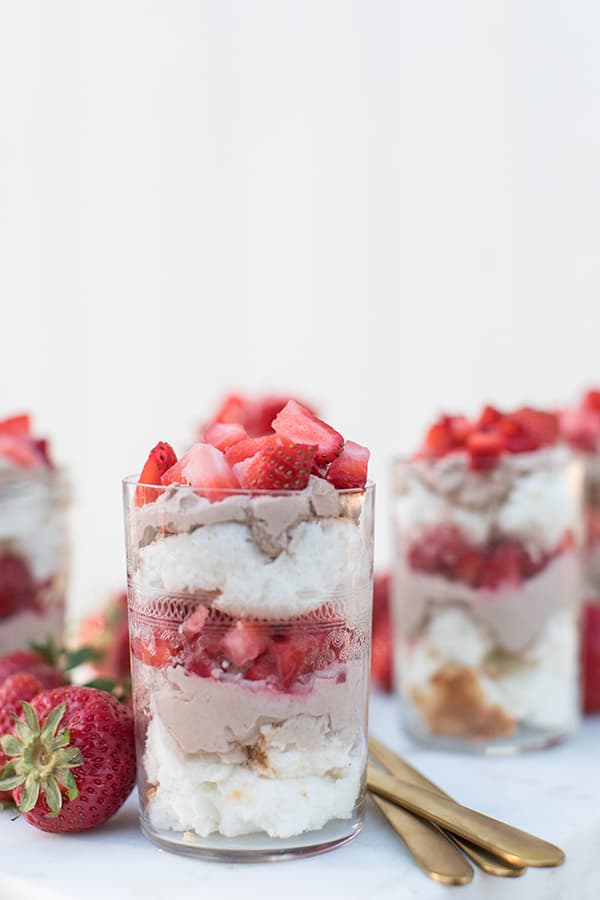 One of my very favorite desserts as a kid, and still is as an adult, is homemade angel food cake with chocolate whipped cream!! It's so light and refreshing and the chocolate whipped cream compliments it perfectly without being too sweet. You can serve it by the slice or layer in a glass with the whipped cream and strawberries. Recipe below!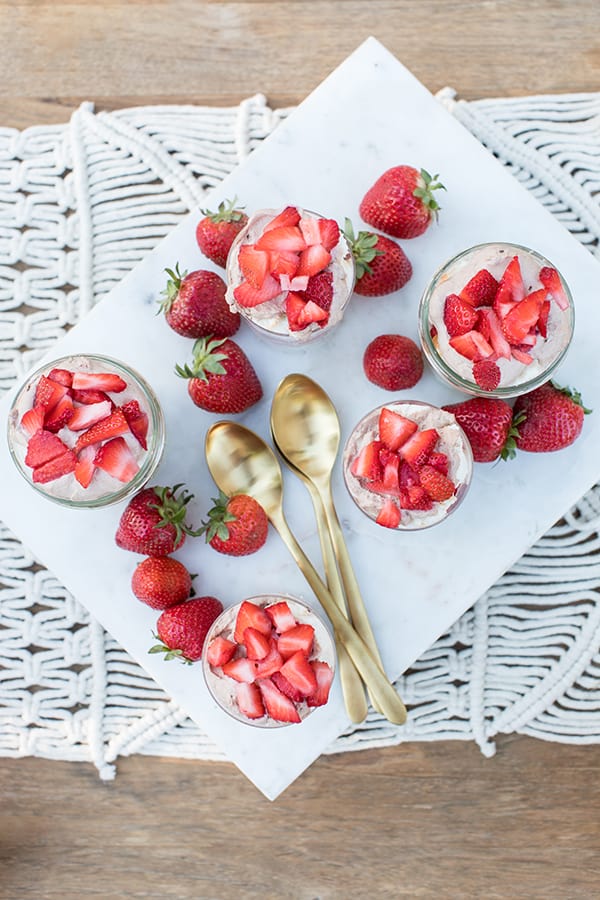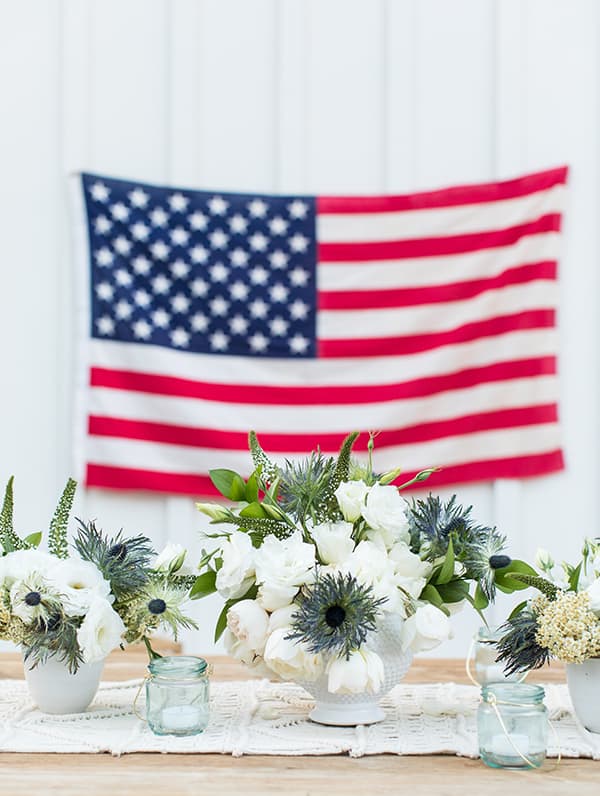 I love finding items to decorate with at thrift stores or antique shops. This vintage flag was an awesome find and we use it for the 4th every year!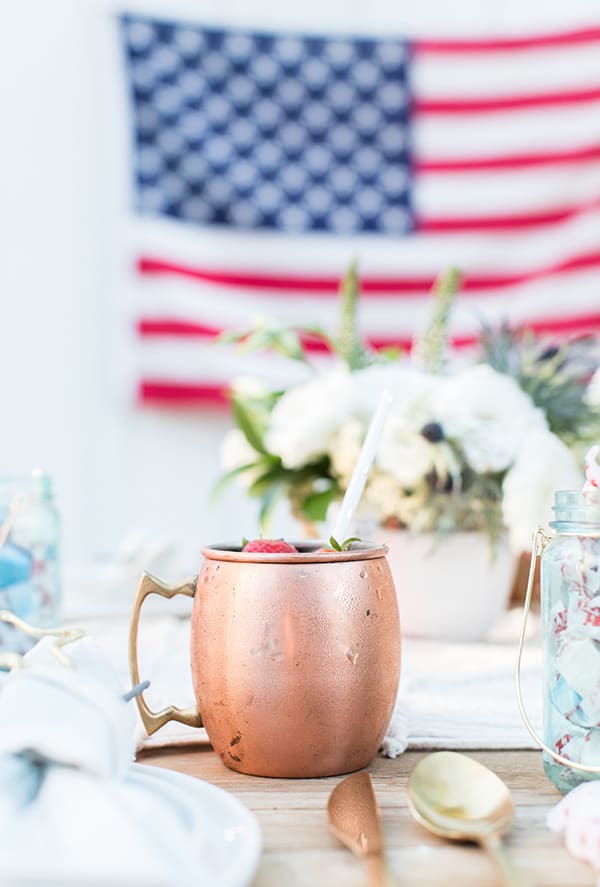 Strawberry Mules are always a good idea! The copper mugs are great for outside, keeping the cocktail icy cold which is perfect for a hot summer day.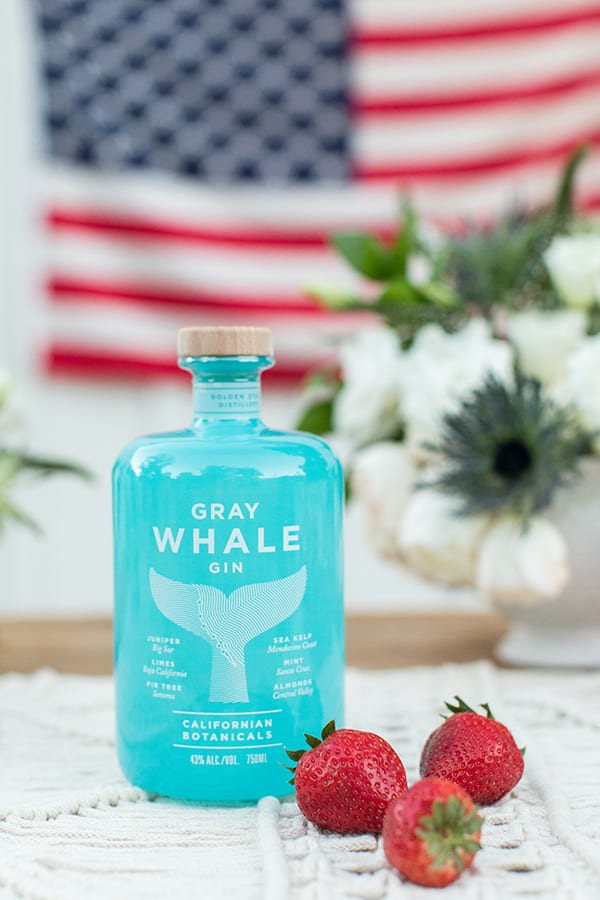 Loved this bottle of gin I bought, it goes perfectly with the theme and it's great for gin and tonics.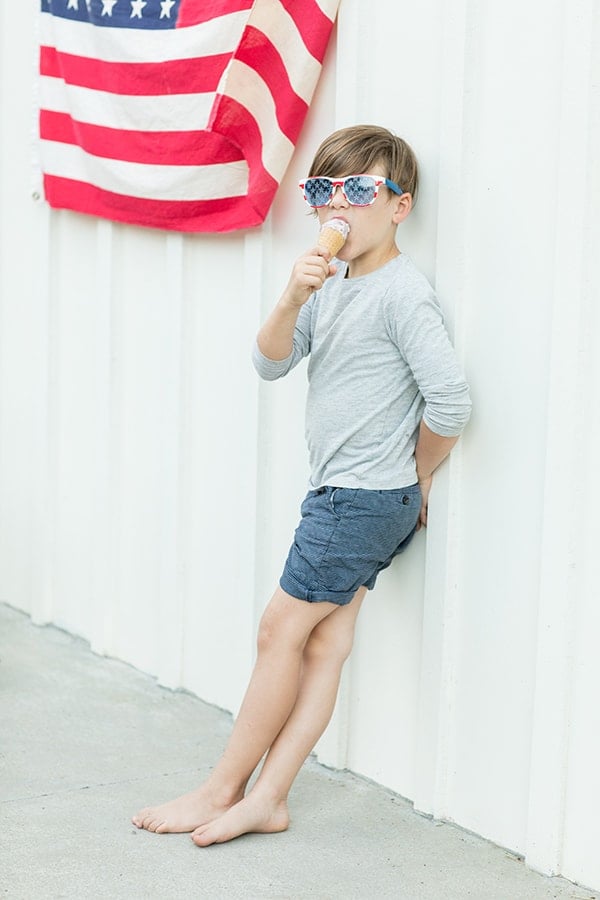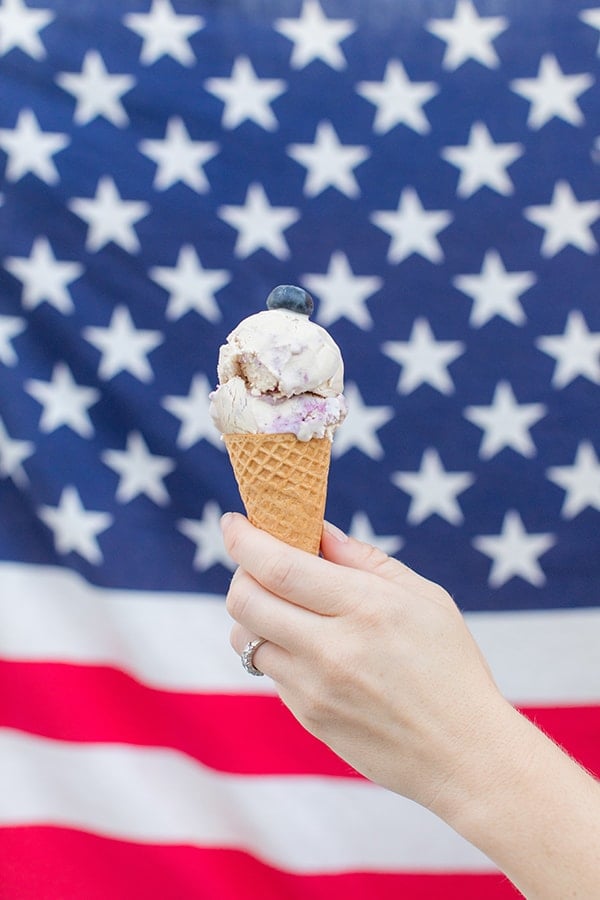 Another summertime favorite is homemade blueberry cheesecake ice cream! We use this recipe, but changed the fruit to blueberries. It's honestly so creamy and delicious! You could make it with raspberries too!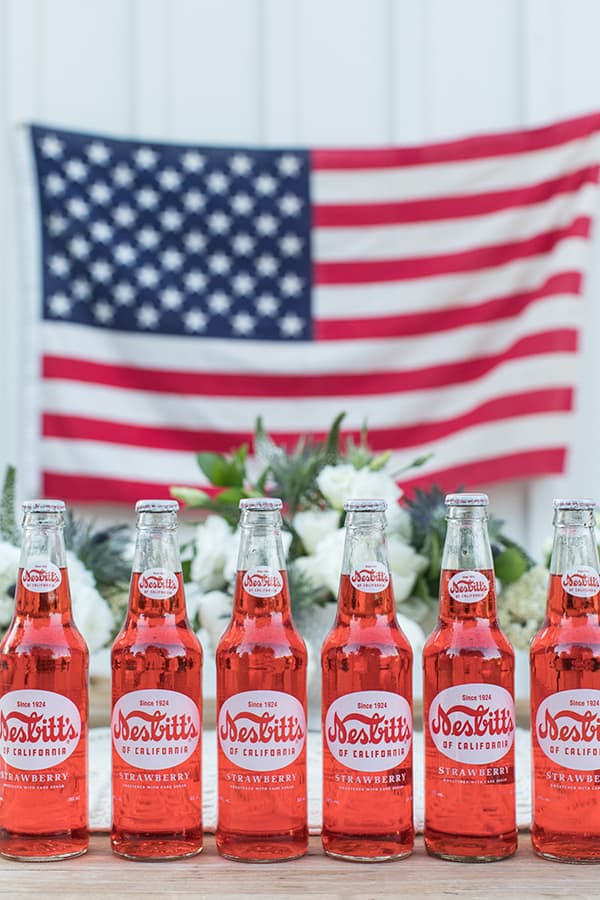 I love adding charming details like old fashioned soda bottles and old school taffy. Things that remind me of vintage America!