Ideas for celebrating Father's Day at home! There is no better place to celebrate dads than creating a special evening outside with these fun Father's Day ideas. From setting a beautiful table to recipe ideas, and desserts to the best gifts. We're sharing fun ways to celebrate dad at home!
Invite some of your favorite people over to celebrate all of the father figures in your life! Father's day is to be enjoyed with family and friends, eating good food, sipping cocktails, and playing some outdoor games. It's all about creating special memories and celebrating all dads, any father figure, and everything they do.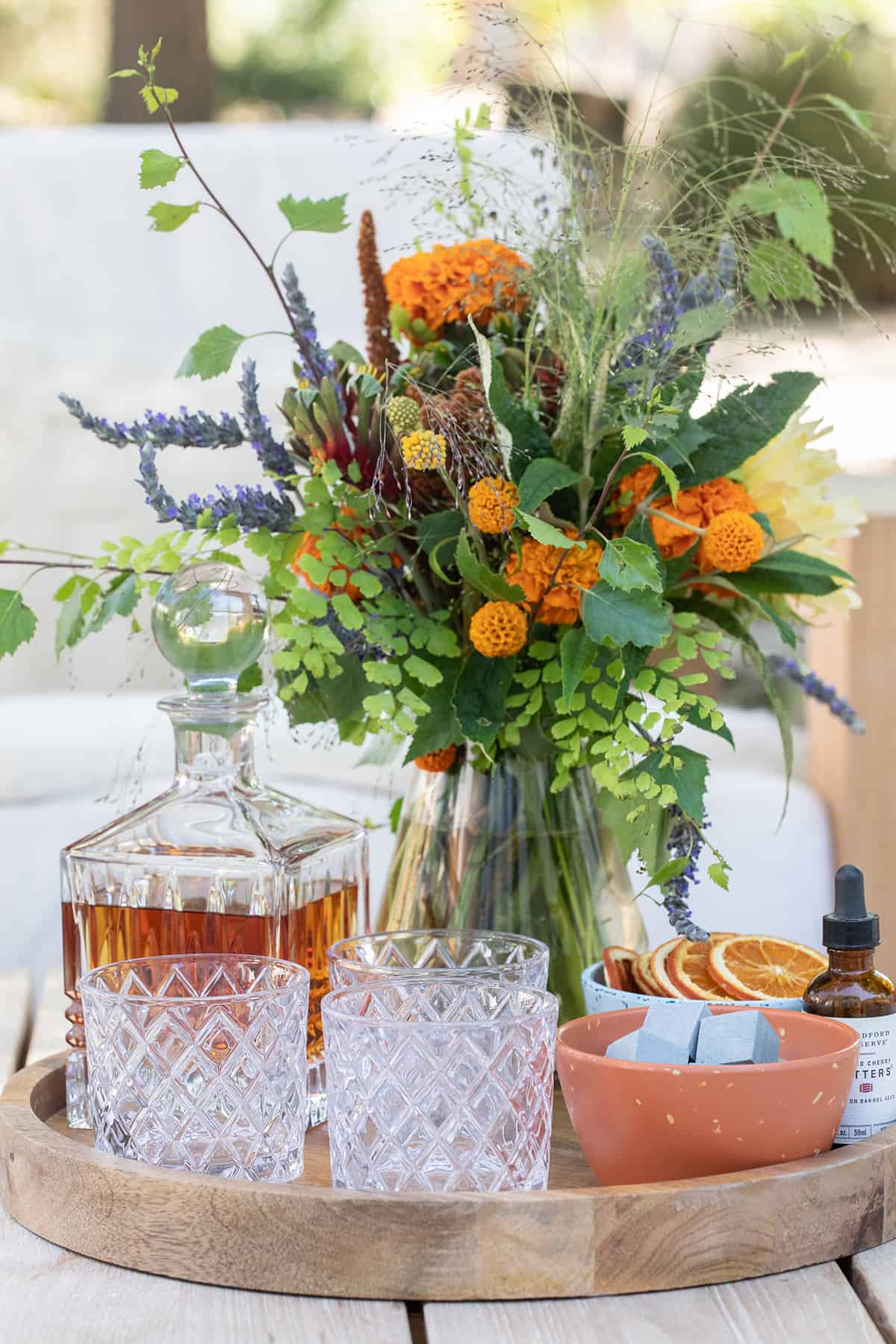 Whether you're planning a last-minute gathering or celebrating with your whole family, here are some ideas to help you celebrate Father's Day in your own backyard. It's time to effortlessly, entertain your best dad!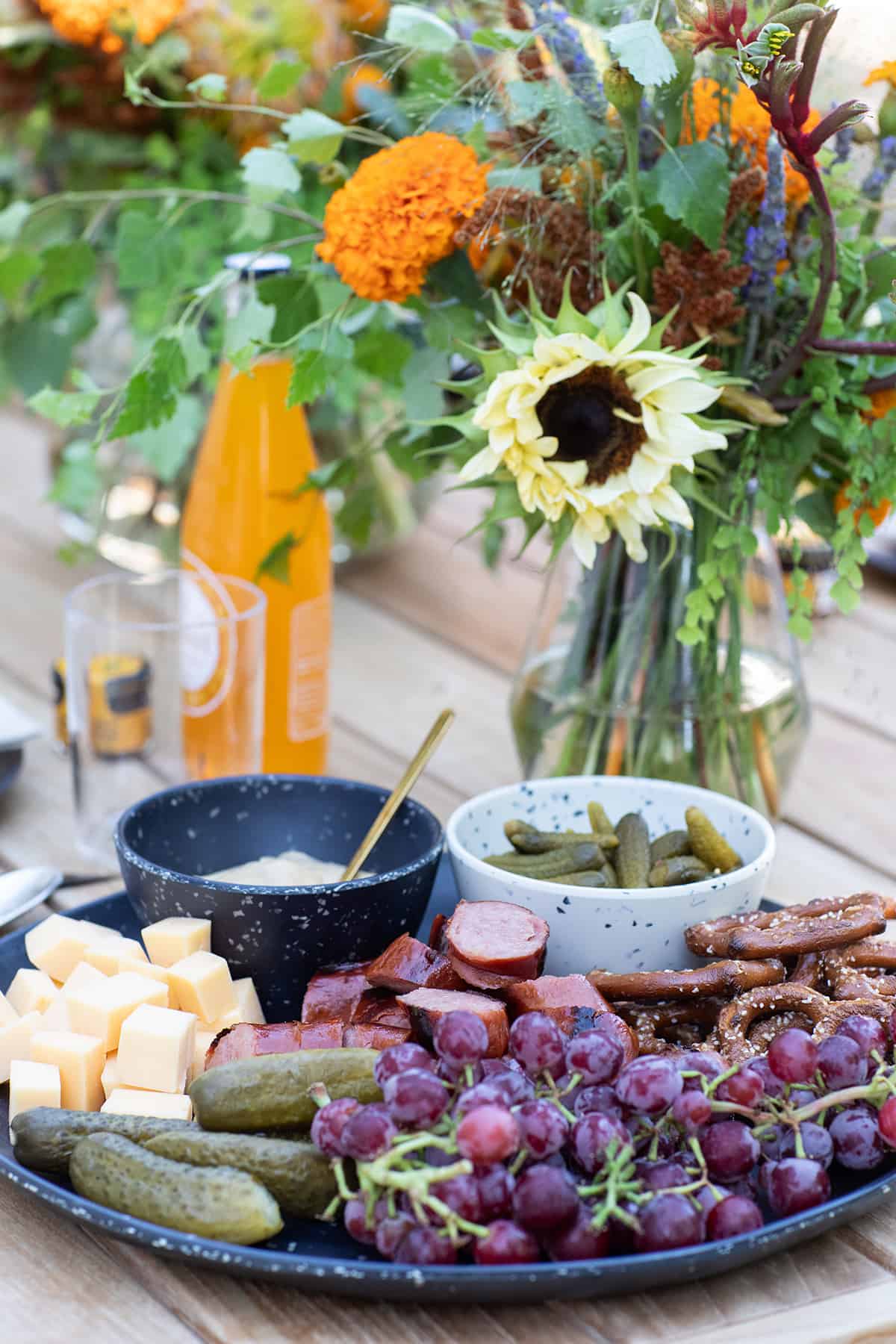 Father's Day Food Ideas
It's all about cooking some delicious food to enjoy. Here are some of our favorite father's day recipes:
Southern Meat and Cheese Board
Father's Day Desserts
A great way to make dad feel special is to make his favorite desserts. Here are a few delicious father's day dessert recipes you must make:
Chocolate Sheet Cake – A classic chocolate cake that is easy to make and super moist. It's our favorite cake recipe!
Vanilla Brownies – These are like classic brownies, but with vanilla flavoring. They are so good!
Perfect Snickerdoodle Cookies – A classic cinnamon and sugar cookie with a chewy texture. You can also make them into ice cream sandwiches.
Kitchen Sink Cookies – These are fun cookies to make with all different add-ins! You can get creative with these and add pretzels, chocolate chips, etc.
Classic Peanut Butter Cookies – Who doesn't love a classic peanut butter cookie, especially when dipped in chocolate? These are really good and have the best flavor.
Chocolate Covered Pretzel Rods – These are easy to make and can be customized with different chocolate and sprinkles.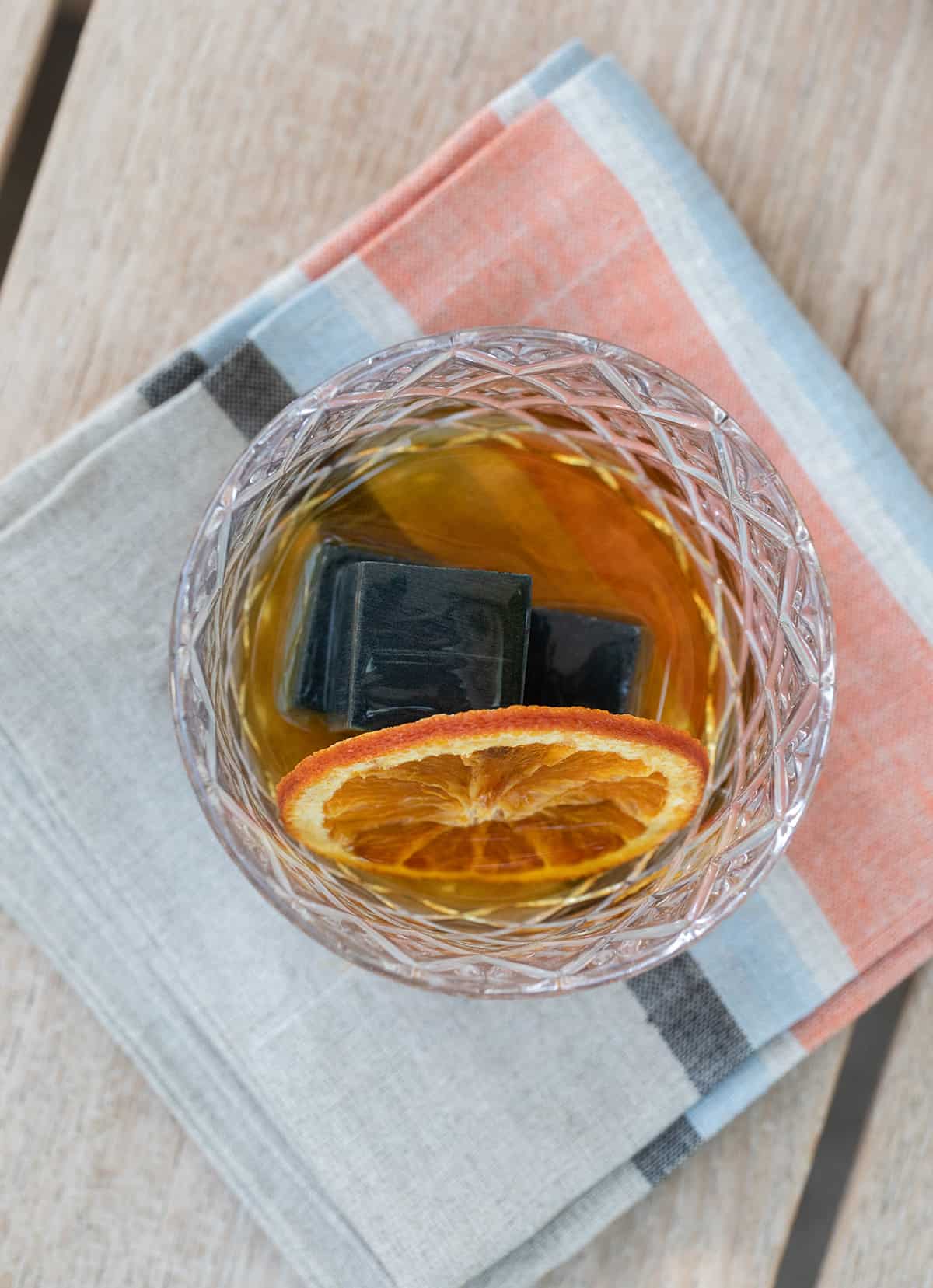 Father's Day Drinks Ideas
Can't celebrate dad without a special drink. Here are some of our favorite cocktail ideas. If your dad is a beer enthusiast serve beer. You can also serve wine to keep it simple too.
Easy Jagermeister Drink or Jagermeister Shots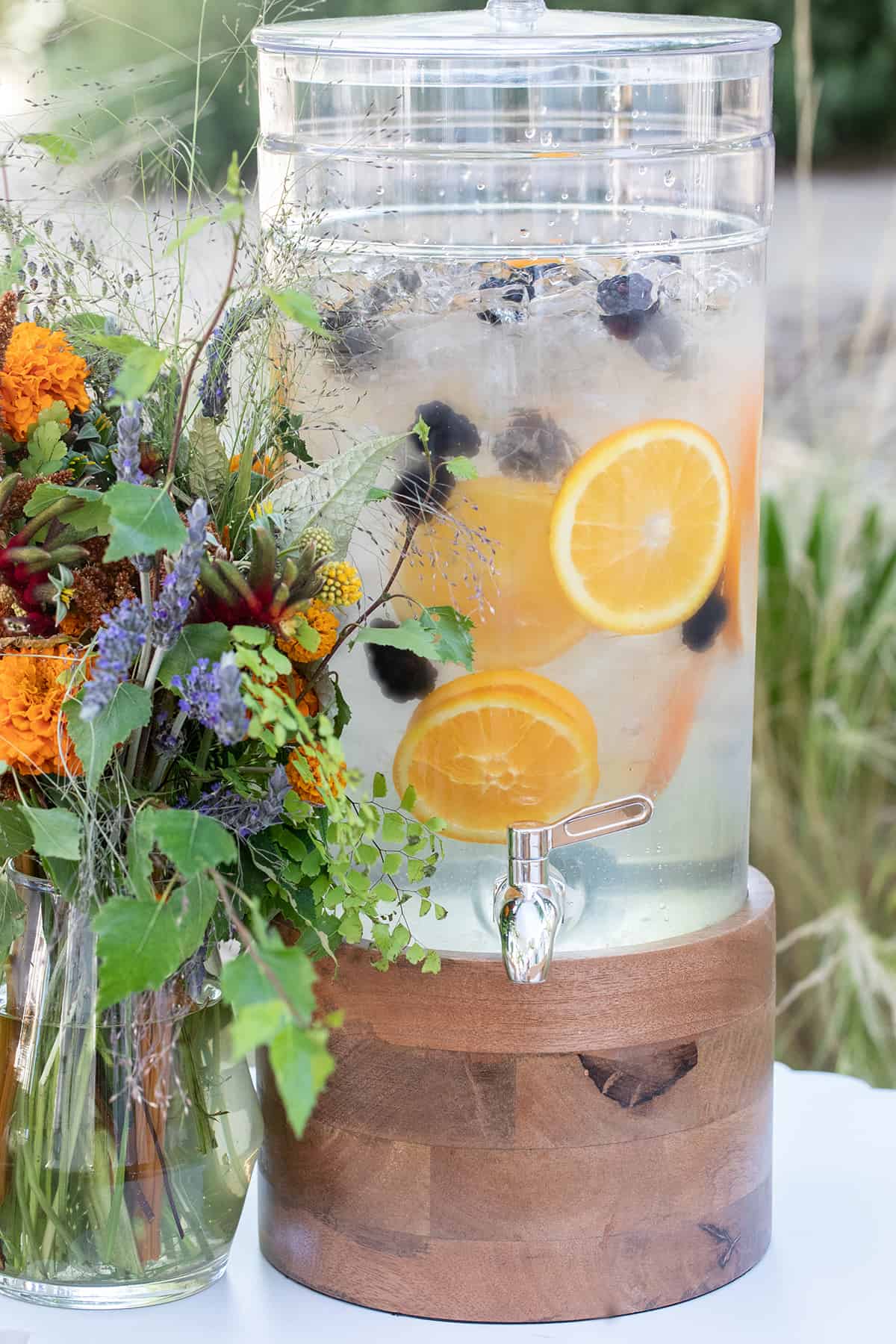 Whatever you serve, make sure you also have water to go with it. We like to place a dispenser of water out with fresh berries and orange slices.
Check out our types of wine chart to figure out a good wine to serve with your meal.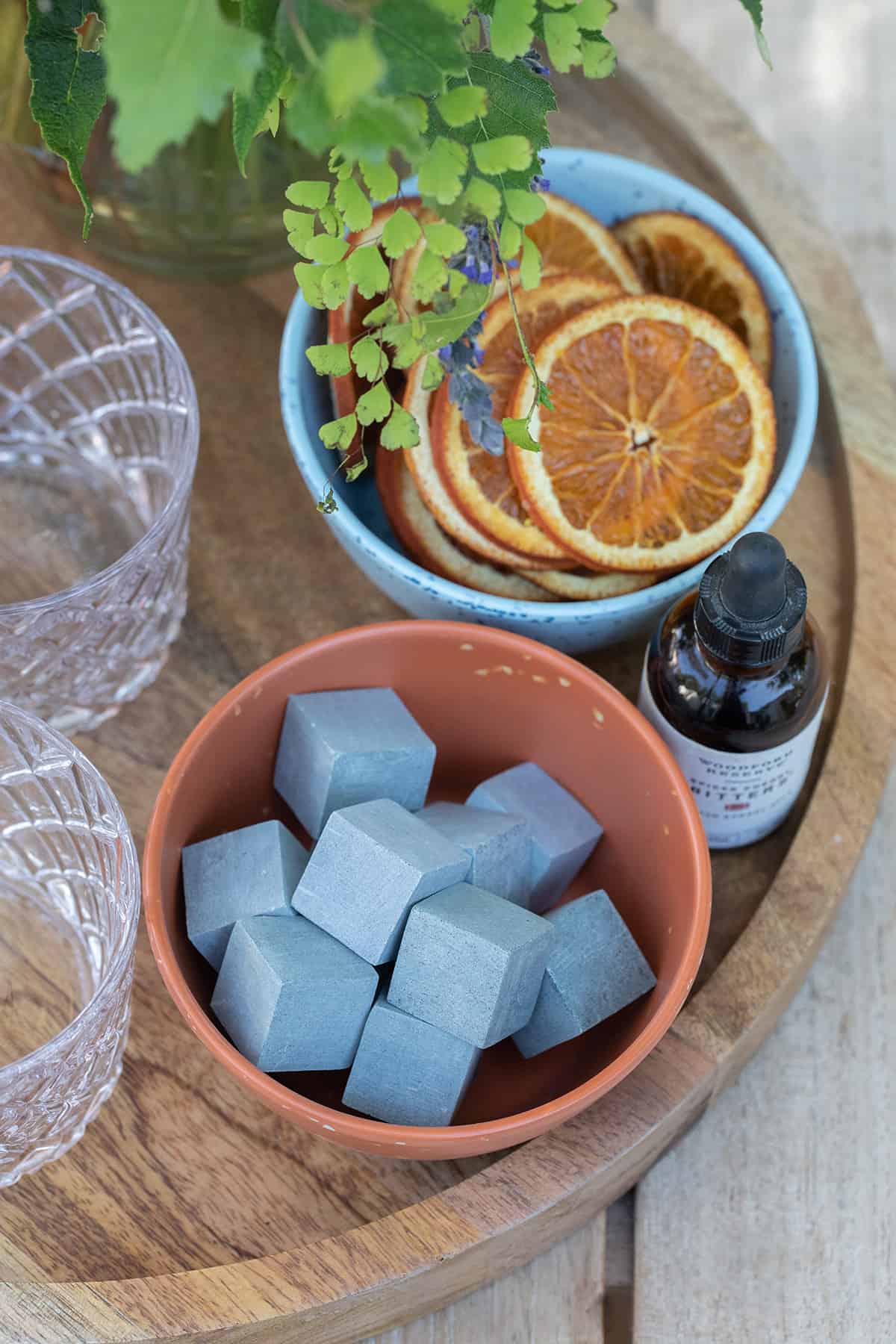 Whiskey Tray
Another great idea for Father's Day is to create an area for whisky tasting. Men and women can both partake in a little whiskey sipping.
Setting a Father's Day Table
To make it feel like a special day, set a beautiful table setting that honors dad. First, know how to properly set a table. Then, give it charm with these ideas:
Outdoor Dinnerware – We used this dinnerware and it's made for outdoors.
Photos – Personalize the table with black and white photos of your dad. These can be recent or older pictures are fun too. Print about 5×5 photos and cut them to place on each table setting.
Special Message – You can also write a special message to your dad on the back of the photo.
Linen Napkins – For special occasions, we love using our linen napkins. They make the table setting feel fancier.
Flowers for Father's Day
One of the easiest ways to decorate a table setting is to add colorful flowers. Make your own arrangements or order from your local florist.
Check out 7 floral arranging tips from a professional to help you create a beautiful arrangement.
Outdoor Games
Have a few outdoor games set up to enjoy the evening. Games offer entertainment and a healthy dose of family competitiveness! For a really great time, offer a few fun prizes.
BBQ Recipes
For the dad that is a grill master, here are the best BBQ recipes:
Porterhouse With Summer Au Poivre Sauce
Grilled Scallops with Nori, Ginger, and Lime
Grilled Chicken with Lemon and Thyme
Father's Day Activities
Here are some activities you can do at a Father's Day gathering:
Bike Ride – Go on a family bike ride for some summer fun.
Father's Day Craft – Set up an area for kids to create a craft for dad. Maybe a card-making area or a special ceramic to paint.
Cookout – Make a day of it and grill your favorite recipes.
Backyard Picnic or Camping – If you have kids, set up a camp outside to sleep in.
Outdoor Movie Night – Host an outdoor movie night for friends and family.
Massage Therapist – Hire a massage therapist to come to the house for some relaxation.
Mojito Bar – Make your own mojitos with fun flavors, fruits, and more!
Perfect Father's Day Gift
If you need help picking out the perfect present, check out these ideas:
Tech Gifts like an Apple Watch
More Entertaining Ideas
How to Host a Family Game Night
Fun Ways to Use a Galvanized Tiered Tray
Now that you have ideas to celebrate the father figure in your life, we can't wait to see what you do! Please leave a comment below and let us know your thoughts.
You can also FOLLOW US on FACEBOOK, INSTAGRAM, and PINTEREST to see more delicious recipes, cocktails, desserts, and parties!