We're all about celebrating Independence Day with festive 4th of July Desserts! From red, white, and blue cakes to delicious popsicles, these desserts are charming, tasty, and perfect for a 4th of July Party!
4th of July Desserts
It's the fresh summer berries and the red, white, and blue colors that make 4th of July desserts memorable and delicious! Scroll through to see all of our favorite festive treats to make, including no-bake 4th of July desserts!
American Flag Cupcake Flag
Celebrate the 4th of July with this adorable and charming American flag cupcake cake! We used chocolate and vanilla mini cupcakes to create stars and stripes. It's an easy patriotic dessert that all of your guests will adore and can eat with pride!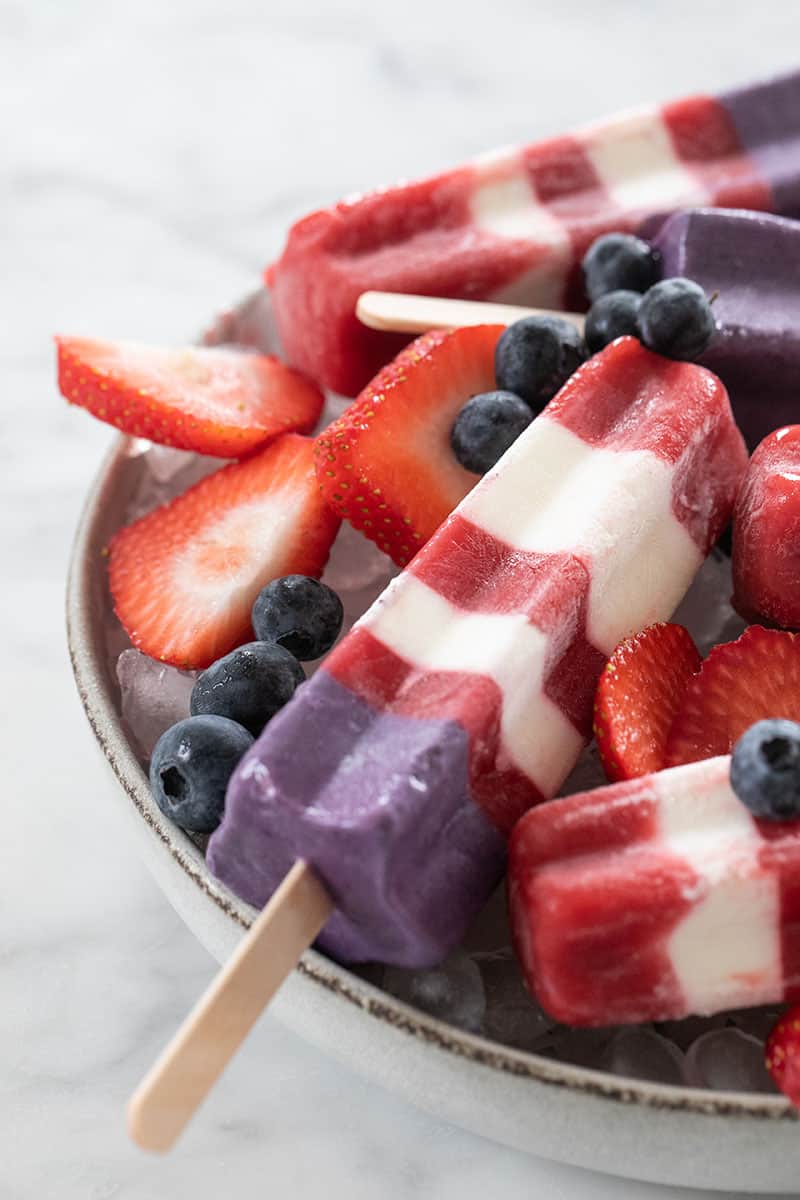 Homemade Bomb Pop Popsicles
This is a delicious recipe for a classic, childhood favorite bomb pops popsicles! Made with whole ingredients, they're creamy, colorful, and flavorful! These popsicles are perfect for celebrating the 4th of July and a great summer treat.
4th of July Cake
This gorgeous 4th of July Cake is a delicious, layered funfetti cake and it's a real show stopper! It's based on the incredible Momofuku Milk's Bar's cake, with a few twists!
Decadent Chocolate Cherry Cupcakes
Decadent chocolate cherry cupcakes are baked with a delicious Maraschino Cherries inside the cupcake! Add red, white, and blue sprinkles to make these perfect for the 4th of July!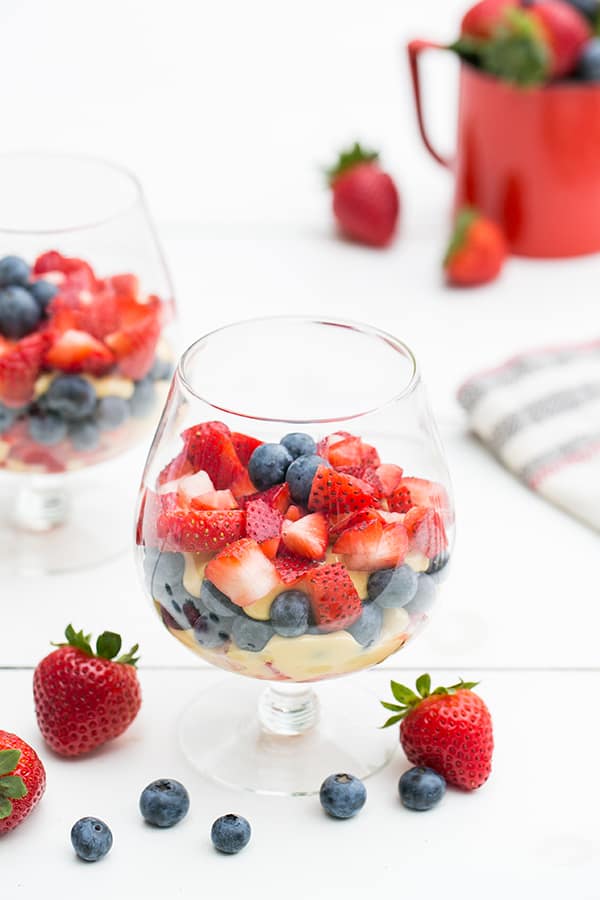 Zabaglione
This delicious traditional Italian dessert, Zabaglione, is not only simple to make but somewhat healthier than your average desserts too!
Blood Orange Cheesecake
This blood orange cheesecake is as delicious as it is beautiful. Blood oranges add a lovely sweet/tart flavor and a vibrant color to this awesome cheesecake!
Strawberry Sorbet with Elderflower
Strawberry sorbet is one of the most refreshing and easy treats to make using simple ingredients. We created this strawberry sorbet recipe for California Strawberries and it's absolutely delicious and perfect for the 4th of July!
Mini Strawberry Mascarpone Pies
We adore these mini strawberry mascarpone pies! Made with a homemade graham cracker crust (so easy!), mascarpone cheese, and of course juicy strawberries, we created these gorgeous and very tasty mini pies! Who doesn't love strawberries and cheese?!
Roasted Blueberry Crème fraîche Popsicles
We're cooling down this 4th of July with these delicious blueberry popsicles! Our roasted blueberry crème fraîche popsicles are made with Crème fraîche, which makes them creamy and full of flavor!
Watermelon Tequila Popsicles
Refreshing watermelon popsicles with tequila! These boozy pops are fresh and full of flavor and the perfect dessert for adults! They're shaped like watermelon slices and have an adorable kiwi lime rind.
Blackberry Cobbler Crumble
An easy blackberry cobbler crumble recipe mixed with a traditional crumble. It's not too sweet, very easy to make and perfect for a summer evening dessert.
Mini Strawberry Trifles
These mini chocolate strawberry trifles are one of the most delicious desserts! It's chocolate cake, cut into cubes, then topped with whipped cream and freshly sliced strawberries. It's easy to assemble and would be beautiful for the 4th of July!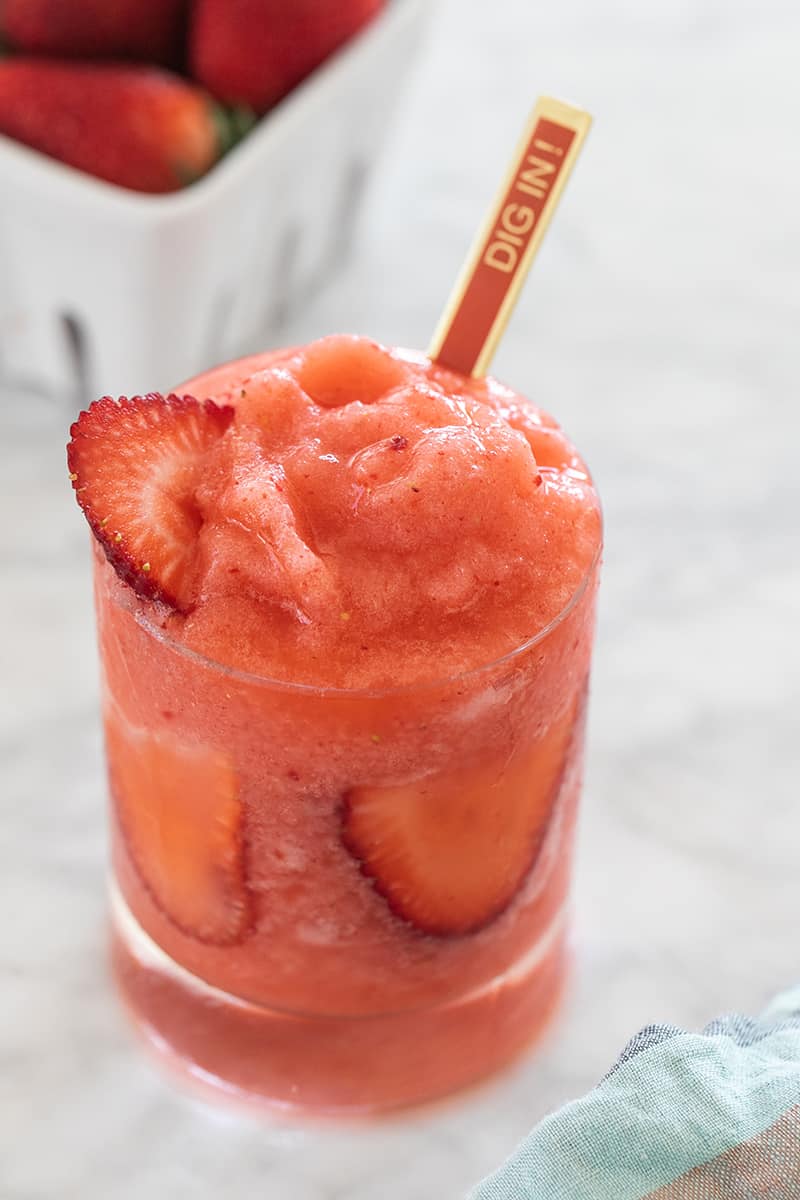 Frozen Strawberry Lemonade
This is one of our favorite desserts to serve for the 4th of July! It's easy to make, refreshing, and full of flavor. See the recipe here!
No-Bake 4th of July Desserts
Several of the recipes above are no-bake recipes, but here are more options for easy all-American desserts!
Chocolate Covered Strawberries
No Bake Strawberry Ice Box Cake
More 4th of July Dessert Recipes
Red, White and Cherry Macaroons
No Churn Red, White and Blue Ice Cream
Angel Food Cake with Fresh Berries
More 4th of July Ideas
Easy Entertaining Tips for the 4th of July
Creating a 4th of July Flower Arrangement
Watermelon 4th of July Themed Party
Let us know if you make any of this 4th of July desserts by leaving a comment below!
You can also FOLLOW US on FACEBOOK, INSTAGRAM, and PINTEREST to see more delicious recipes, cocktails, desserts and parties!