Spring has sprung and it's time for Easter! We've created a very colorful and charming Easter brunch to celebrate!! Sharing all of the details below!
We wanted to create something a little different than the traditional pastels and bunny rabbits, so instead, we went with bold colors and palm leaves, inspired by a colorful Moroccan theme.
How to Host a Colorful Easter Brunch
Tablesetting
Line the table with small glass vases filled with colorful flowers.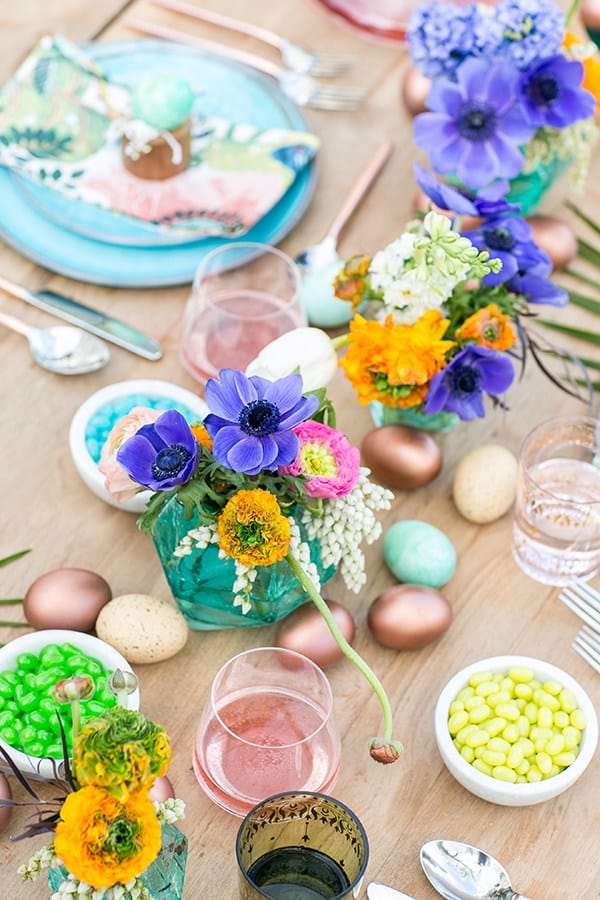 Placed copper and speckled Easter eggs down the middle. See our guide for dying and coloring Easter eggs and how to make copper eggs.
Instead of traditional seating cards, make calligraphy eggs with guests' names! We used beautiful wooden napkin holders to place the eggs on the table. It worked perfectly!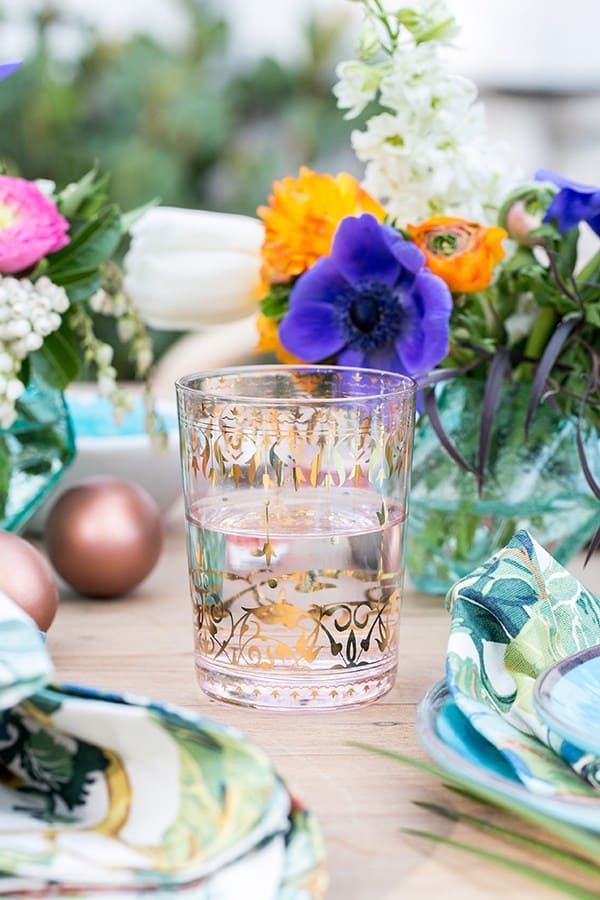 Use colorful dinnerware and fun glasses to add more color to the table.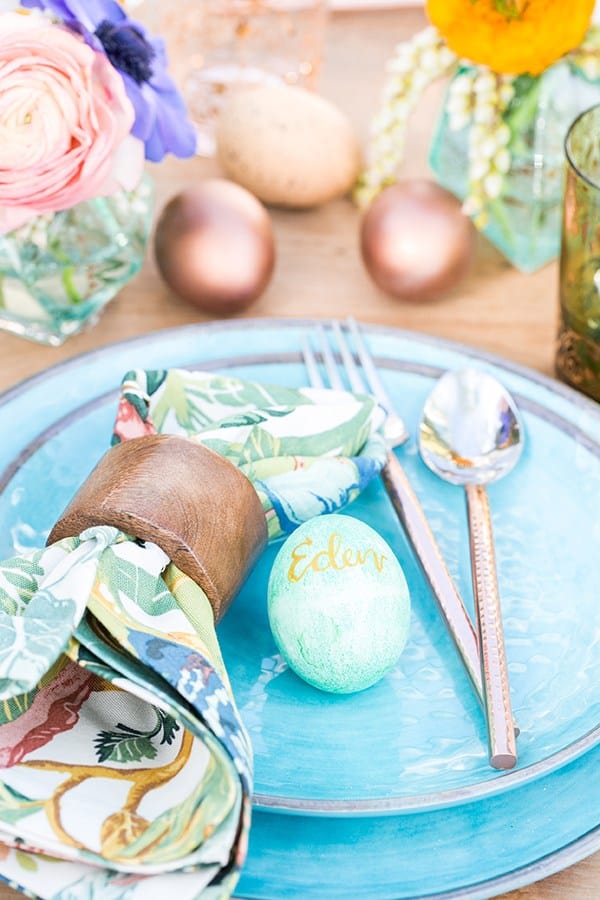 Easter Brunch Recipes
Here are some great ideas and recipes for Easter brunch!
Salad the Goes with Everything
Overnight Brown Butter Waffles
Homemade Ricotta with Blood Orange & Rosemary Honey
The Best Frittata Recipe EVER!
Also, make a colorful fruit platter to serve with brunch as well.
Easter Brunch Dessert
For desserts, we made my favorite carrot cake recipe, frosted it and then pressed large coconut flakes onto the sides and top!
We then added some fresh flowers with two tall, lanky ones to look like bunny ears! Recipe for the carrot cake below.
Easter Brunch Drinks
For the drinks, we served blood orange and carrot mimosas! They're so good and easy to make. Blood Oranges are in the grocery store around April so it's perfect timing!
Here are two more carrot cocktails for Easter!
All of these items were purchased at Pottery Barn. Check there store for colorful Easter decor!
Share your colorful Easter brunch photos with us by tagging @sugarandcharm on social!