The only Easter recipes you'll need to create the most beautiful and delicious Easter celebration! From savory Easter recipes to sweet, we're sharing all of the best recipes for brunch. Pair them with one of our classic brunch cocktails for the ultimate meal!
These recipes are full of spring flavors, like our coconut cake, carrot mimosa, the most flavorful frittata and the best banana pudding. Continue reading to see over 30 of our absolutely favorite Easter recipes!
The Most Delicious Easter Recipes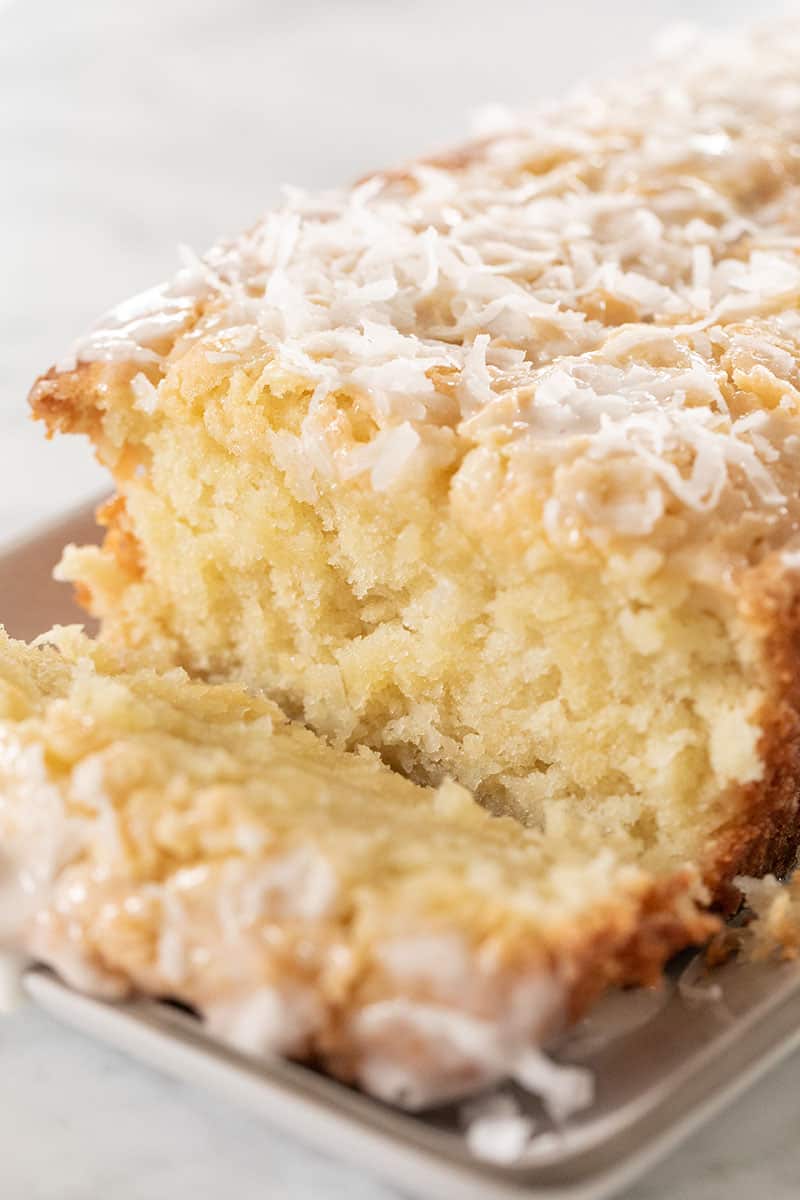 The Best Coconut Loaf Cake
This coconut loaf cake buttery and full of coconut flavor! It's easy to make and has a 3 ingredient homemade coconut glaze poured over the top.
Chorizo Quiche Recipe
This chorizo quiche recipe with homemade buttery flaky pie crust is always a hit! It's a recipe my mother-in-law has been making for years and it's literally the best quiche ever!
The Easiest and Best Frittata
This frittata recipe is the most amazing frittata ever!! It's fluffy, moist, cheesy and packed with delicious flavors. It's super easy to make and great for brunch, lunch or even dinner!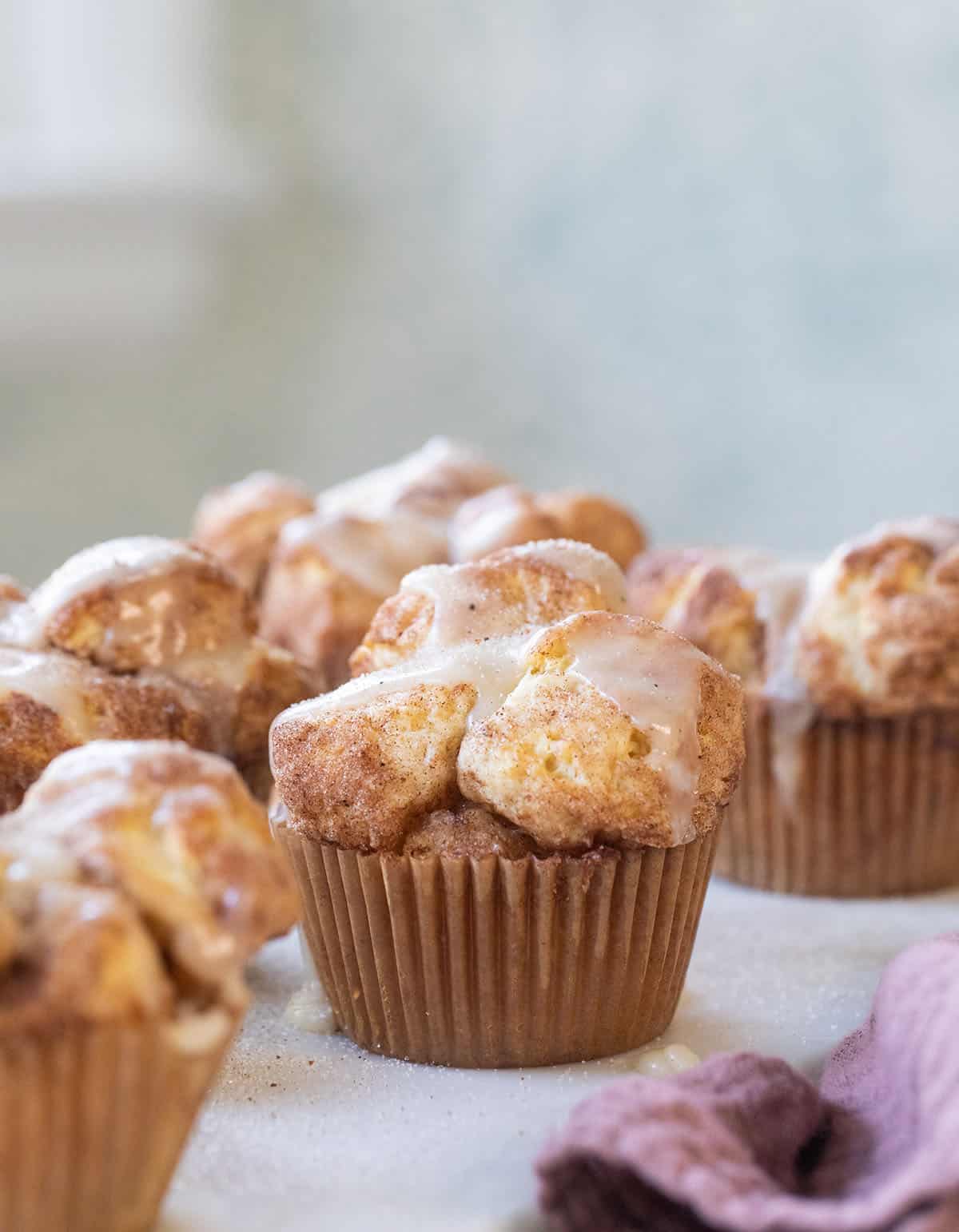 The Best Monkey Bread
Monkey bread is a gooey, cinnamon roll like bread with a buttery cinnamon and sugar flavor. It's perfect for brunch. Try our monkey bread muffins for individual servings.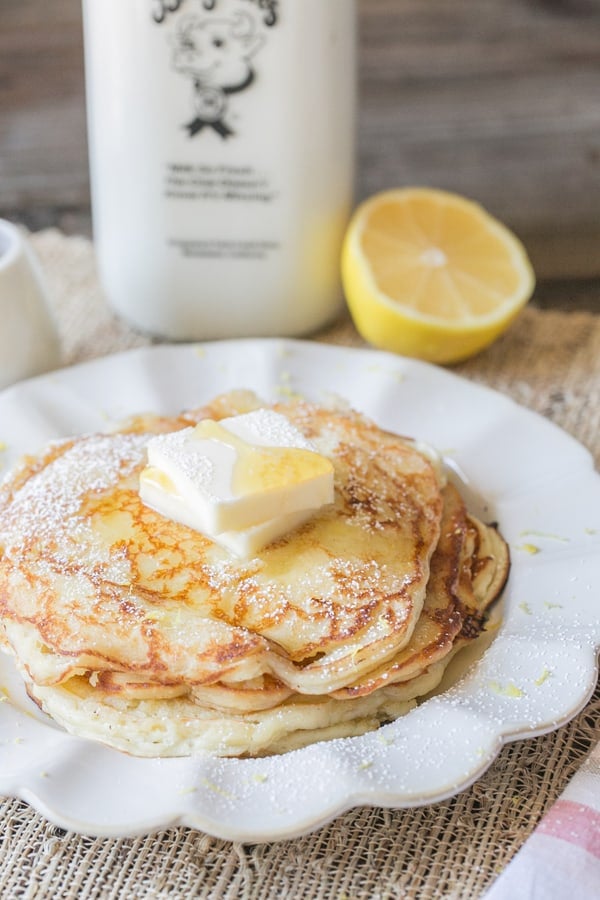 Lemon Ricotta Pancakes
These zesty lemon ricotta pancakes are absolutely divine! They are so flavorful, buttery, moist with the perfect lemon flavor. Truly one of the best pancake recipes ever!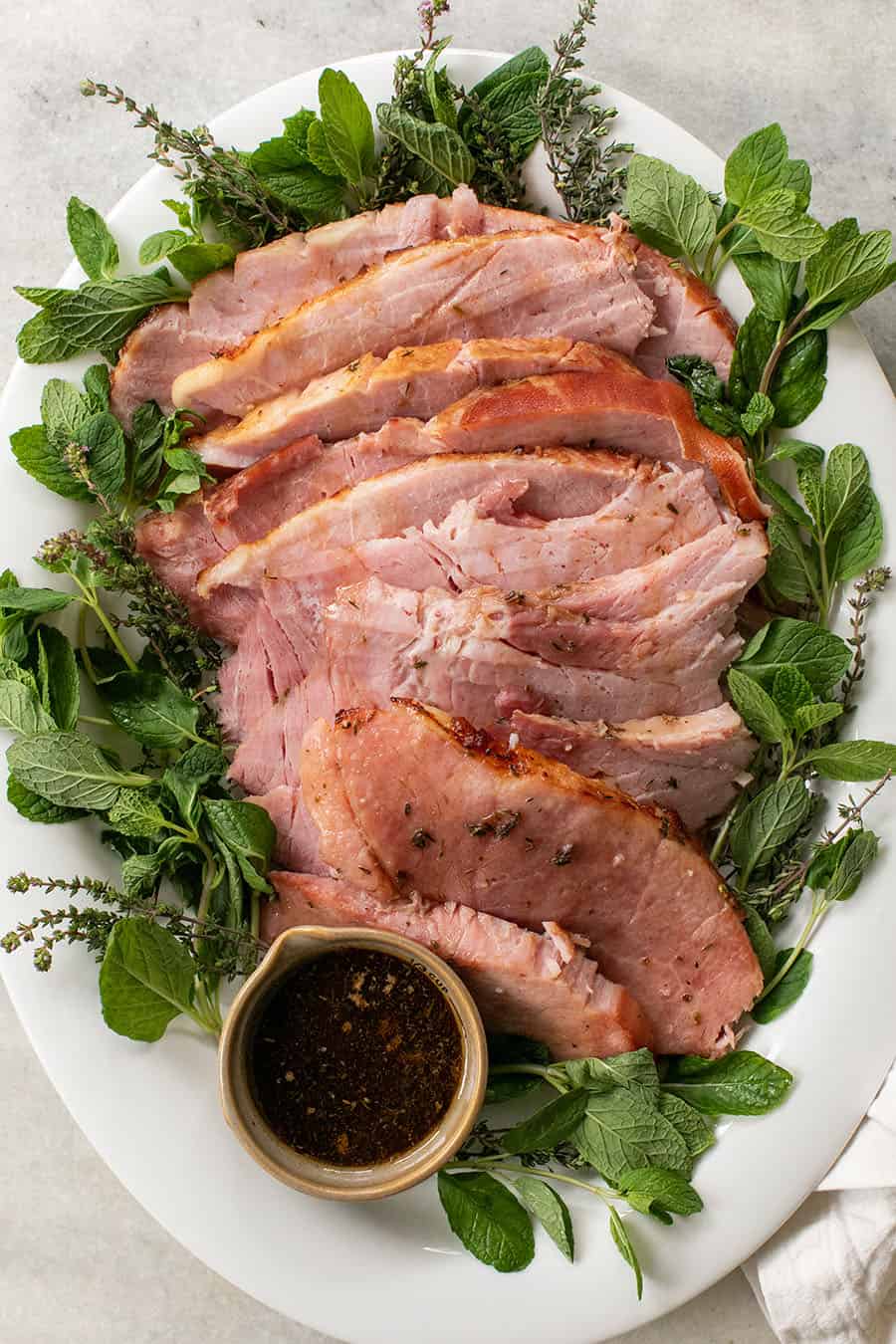 Easter Ham Recipe
The easiest way to bake a delicious glazed ham! We always cook an Easter ham for brunch and It's easier than you think with a delicious homemade honey, thyme glaze, perfect for Easter Sunday.
One Pot Split Pea Soup Recipe
This is one of the best split pea soup recipes you'll ever make. The ingredients simmer in one large pot and the soup is full of flavor.
The Best Banana Bread
This banana bread recipe is incredibly moist and absolutely delicious! It's buttery and made with super ripe bananas and spices giving it the ultimate flavor.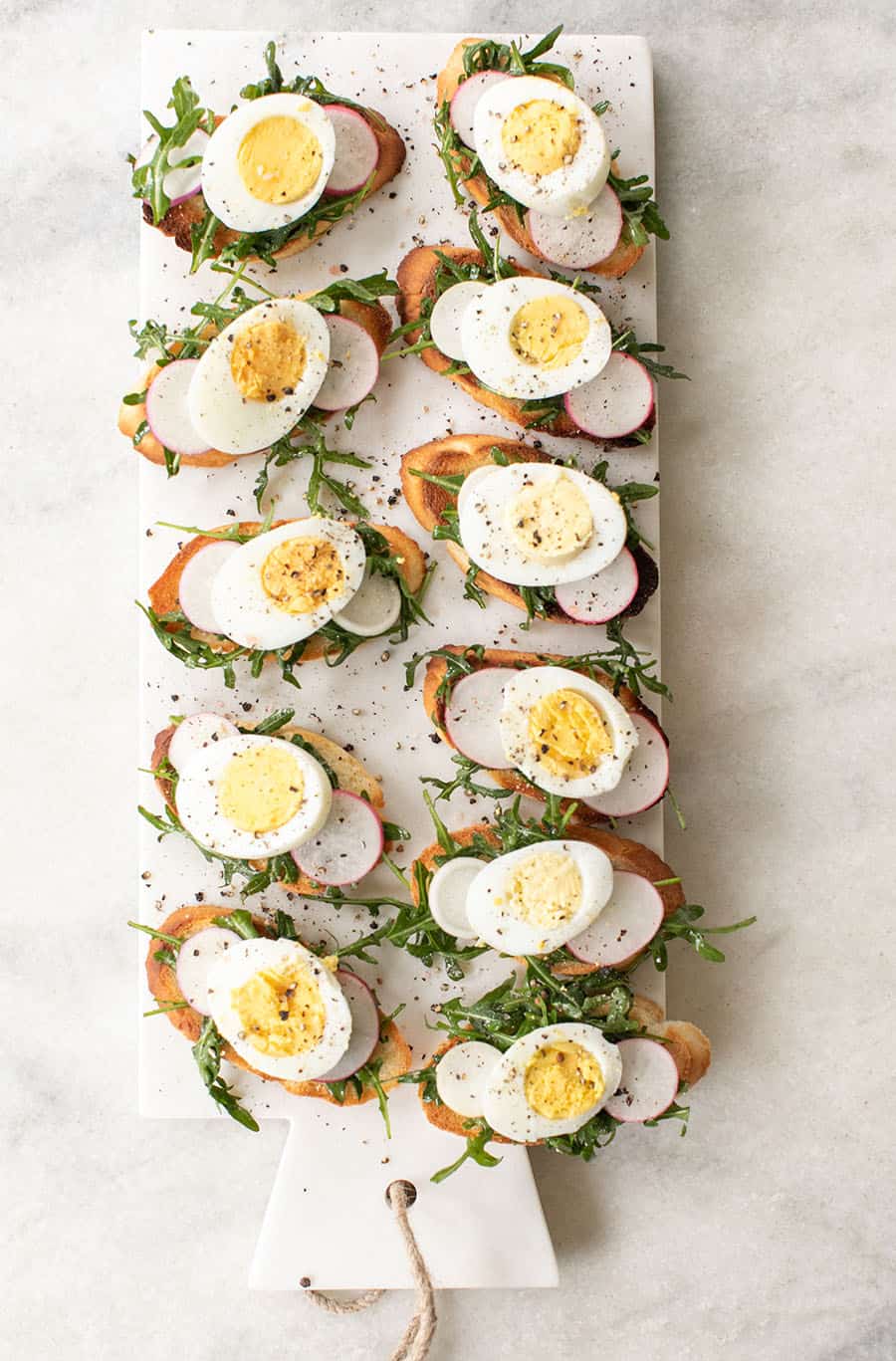 Hard Boiled Egg Crostini
Hard boiled egg crostini recipe is made with radish and arugula! It's the perfect brunch appetizer and a wonderful Easter recipe.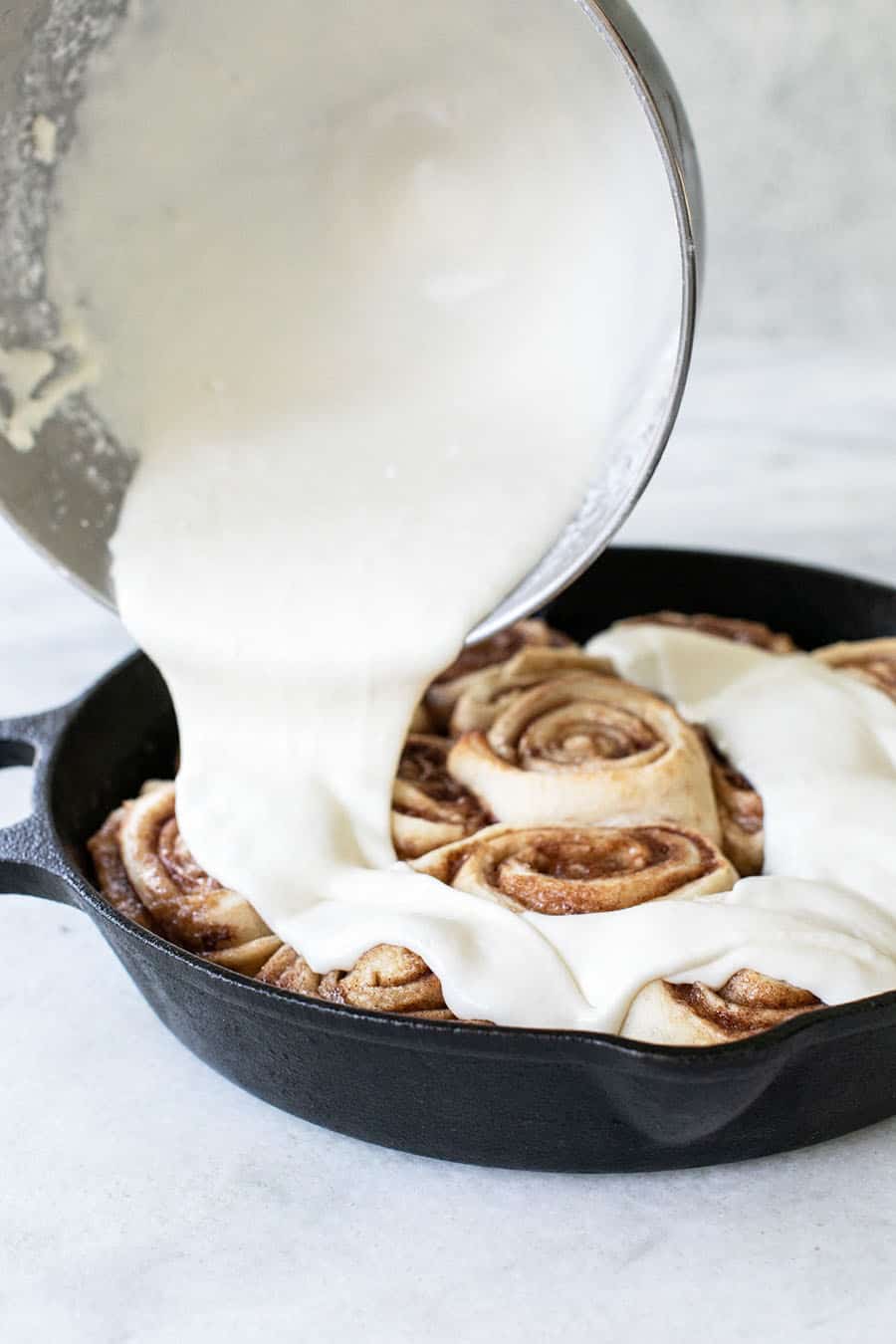 Easy Semi-Handmade Cinnamon Rolls
Semi-homemade cinnamon rolls are made using frozen bread dough and topped with the most delicious homemade cream cheese glaze! They are foolproof, indulgent cinnamon rolls!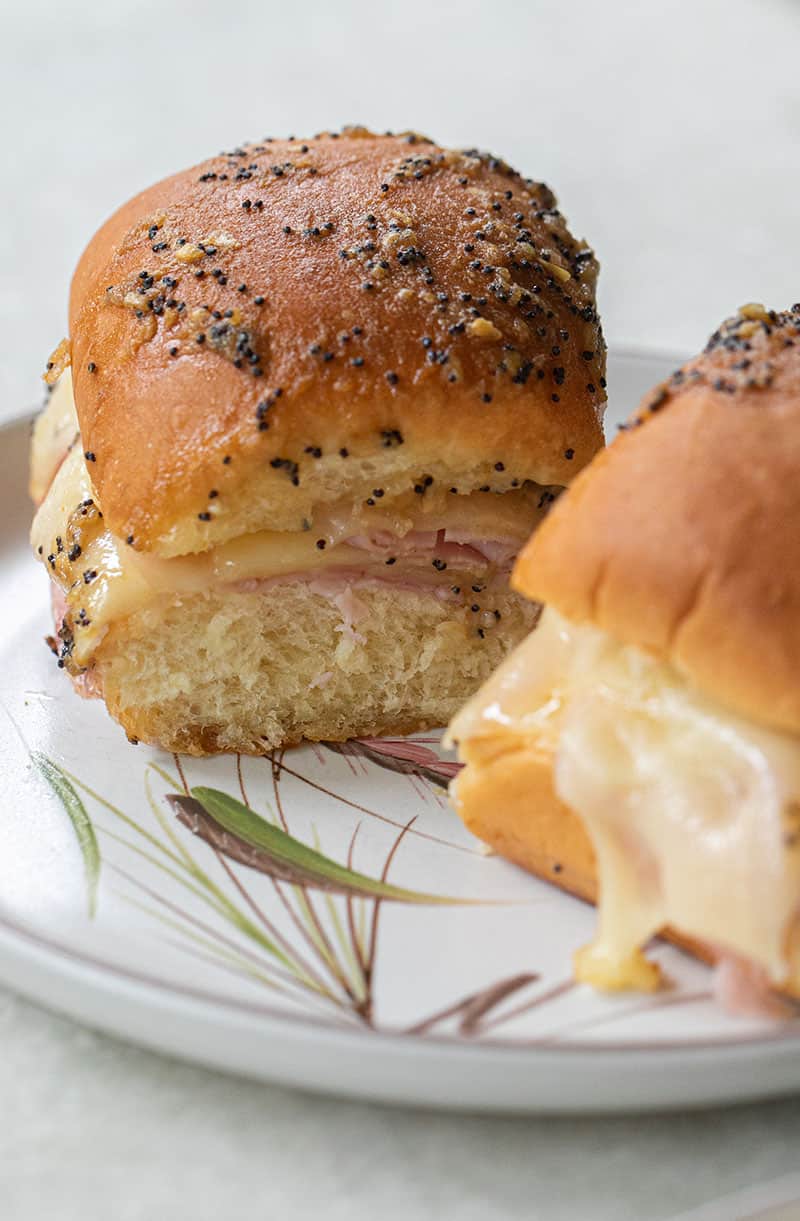 Ham and Cheese Sliders
Delicious ham and cheese sliders served on sweet Hawaiian rolls. They are cheesy, delicious, and easy to make. They consist of fluffy Hawaiian rolls, with ham and melted cheese and a dijon mustard Worcestershire sauce poured over the top. 
Veggie Pots with Hummus for Kids and Adults
Aren't these the most adorable veggie pots? They're silicone pots that are great for kids. Add a little hummus to the bottom and then stick cut vegetables in!  See the recipe for these below!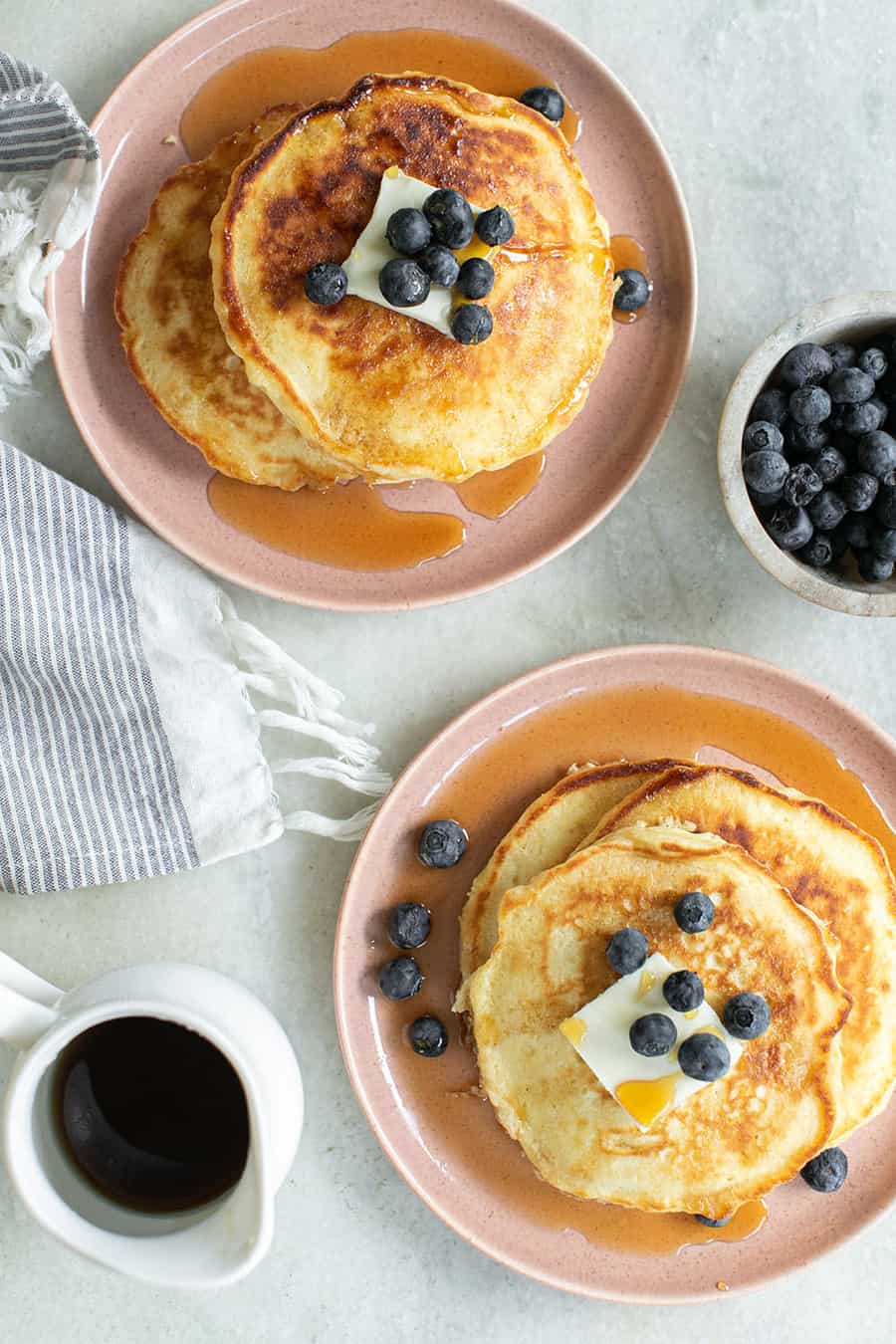 Fluffy Pancake Recipe
This fluffy pancake recipe is a fool-proof recipe that makes wonderful, buttery pancakes! You can't go wrong with these!
Easter Dessert Recipes
As much as we love a savory dish, it can't be Easter brunch without dessert! Here are the best Easter dessert recioes to make at home. For even more ideas, check out our favorite Easter desserts.
Coconut Macaroons Recipe
The best coconut macaroons recipe, made without sweetened condensed milk. They're easy to whip up, super flavorful and great for all occasions.
Bunny Shaped Sugar Cookies
A classic bunny-shaped sugar cookie, frosted with royal icing and a tiny buttercream tail. They're absolutely adorable for Easter!
Easter Candy Platter
This Easter candy platter is super simple to put together and makes a beautiful dessert. After all, Easter candy is the best!
Old-Fashioned Carrot Cake Cupcakes
These are old-fashioned carrot cake cupcakes with pineapple, shredded coconut, and pureed carrots! They're topped with a cream cheese frosting and are super moist and delicious!
Thumbprint Cookies
These little thumbprint cookies remind us of tiny birds nests. They're buttery shortbread cookies, rolled in crushed walnuts and filled with jam! Truly one of our favorite cookie recipes ever and it only contains 6 simple ingredients.
Whipped Banana Pudding Recipe
Our whipped banana pudding recipe is the perfect easter recipe. It's folded with homemade whipped cream and layered with bananas. Serve it in one large dish or small separate cups.
Homemade Coconut Cream Pie
Classic coconut cream pie recipe that's creamy and absolutely delicious! Made with a shortbread cookie crust and topped with whipped cream and toasted coconuts.
Super Moist Pound Cake
This is one of the best pound cake recipes. It's super flavorful, buttery, moist and easy to make. Serve it with whipped cream and berries for the most delicious dessert!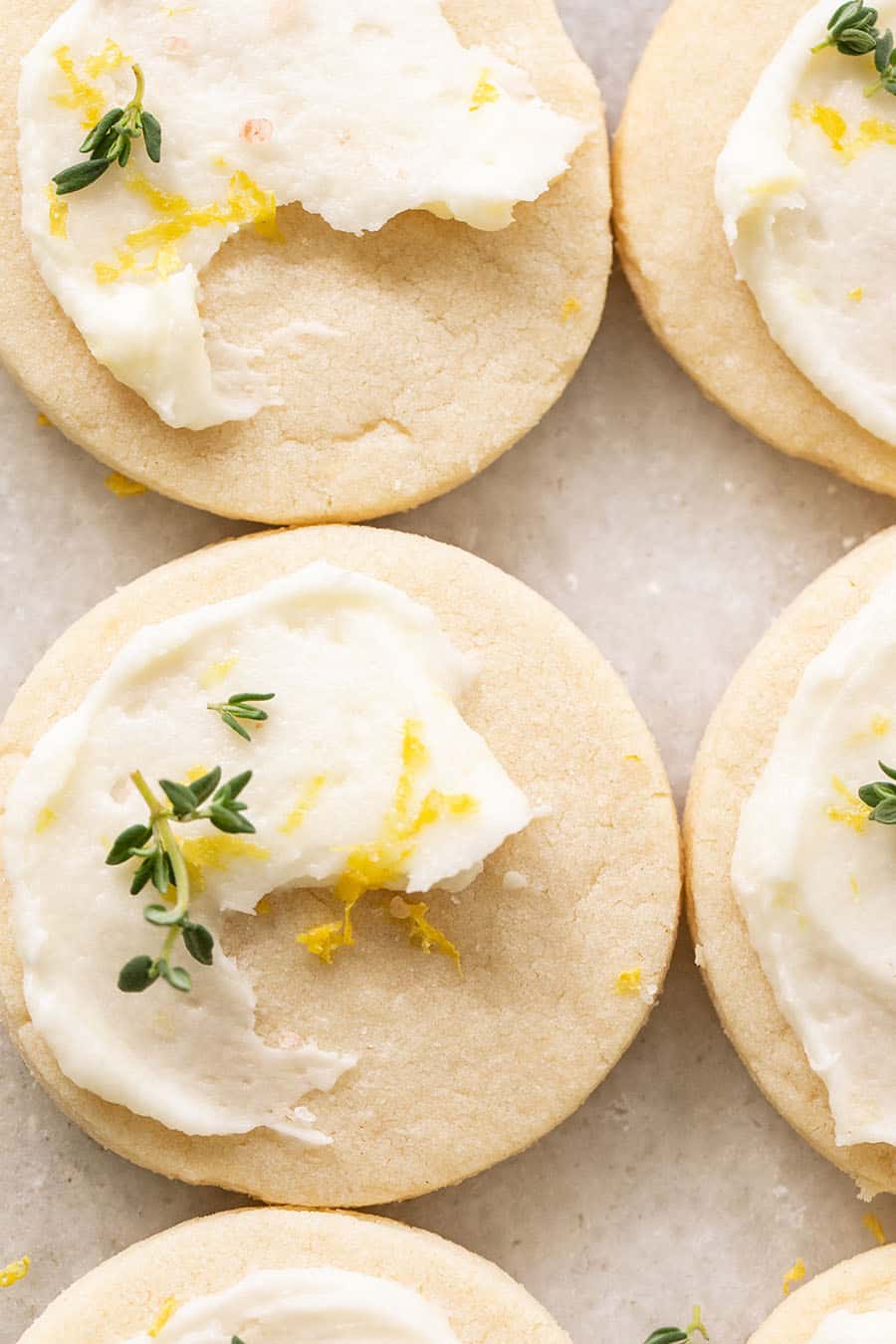 Lemon and Thyme Shortbread Cookies
Lemon and thyme shortbread cookies are perfect for Easter. They are buttery and filled with lemon flavor.
Easter Cocktail Recipes
We love to make fancy cocktails just as much as we love to bake! Pair these amaizng recipes with one of our signature Easter cocktails!
Carrot and Blood Orange Mimosa
Our carrot mimosa with blood orange is the perfect cocktail for Easter! They're super easy to make, full of good nutrients and very festive! We also have a grapefruit mimosa that's wonderful too!
Lavender Gin and Tonic
Our lavender gin and tonic punch is light and refreshing! It's naturally flavored and the beautiful purple color is from butterfly pea tea.
Bee's Knees Cocktail
A Bee's Knees is made with three simple ingredients and is perfect for Easter.
Classic Mimosa Recipe
Nothing easier than a simple, classic mimosa. They're also the signature brunch cocktail and only has 2 ingredients. Check out our Prosecco mimosa too!
Refreshing Honeydew Lemonade
A refreshing honeydew lemonade recipe with homemade lemonade and fresh-pressed honeydew. It's perfect for sipping in spring and summer! Add vodka to spike it if you please.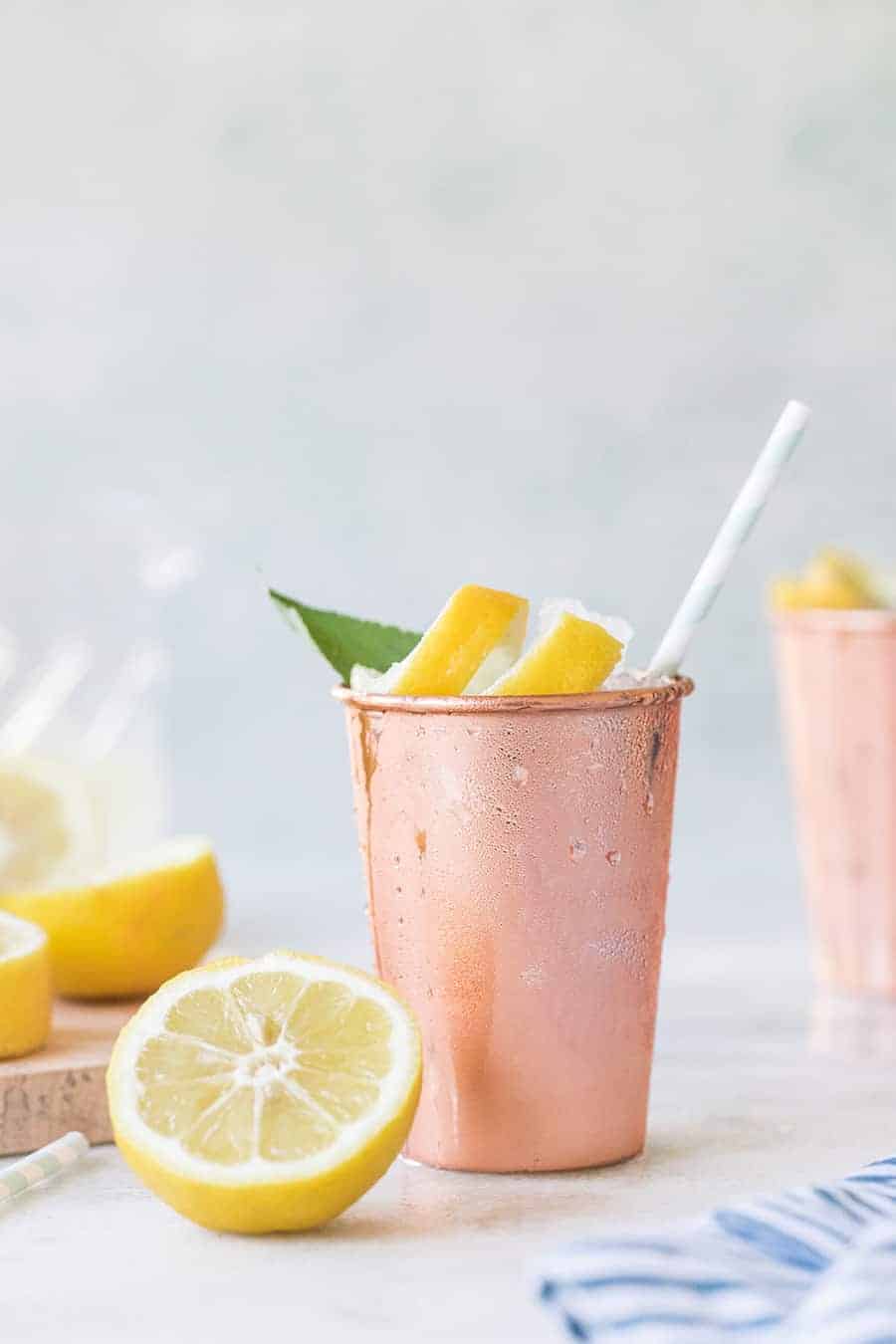 Lemon and Sage Moscow Mule
Our lemon and sage Moscow mule recipe is a refrehsing cocktail for spring. It has a gingery, lemon flavor and pairs nicely with brunch.
Also try our carrot margarita recipe and our pineapple and carrot gin punch.
Frequently Asked Questions
What are traditional Easter foods?
Traditional Easter foods are different between each culture. Overall dishes like butter lamb, hot cross buns, Easter biscuits, ham, carrot cake, Cadbury eggs are all pretty traditional with it comes to Easter foods.
What do you eat on Easter Sunday?
Depending on whether you host a brunch or dinner what you eat on Easter Sunday will vary. For brunch, we recommend a honey-glazed ham, frittata, mimosas, and cinnamon rolls. For dinner try buttered lamb, Easter biscuits, a salad and of course both meals should be served a few delicious Easter desserts.
More Easter Recipes and Ideas You'll Love
Old-Fashioned Easter Candy Box
The Ultimate Guide to Decorating Easter Eggs
How to Make the Perfect Cheese Platter
The Ultimate Guide to Coloring Easter Eggs
Best Easter Recipes
Now that you have all of the best Easter recipes you'll need, let us know which ones you're making in the comments below! We'd love to know your thoughts and how your Easter celebration turned out!
You can also FOLLOW US on FACEBOOK, INSTAGRAM, and PINTEREST to see more delicious recipes, cocktails, desserts, and parties!
This post may contain affiliate links. Please read our disclosure and privacy policy.
Easter Recipes – Spring Hummus Pots
We're all about easy Easter recipes! These spring hummus pots are incrediably easy to make and require zero cooking!
Print
Pin
Rate
Servings: 6 servings
Calories: 82kcal
Ingredients
10 ounces hummus
4 carrots, cleaned and cut
6 peices cauliflower
18 snap peas
Instructions
Wash and prepare the vegetables.

Cut the carrots into sticks.

Fill each little pot with hummus.

Stick the vegetables in the pots.
Notes
Add any seasonal vegetables you like!
You'll need mini silicone pots to make these. You can find them here.
Nutrition
Calories: 82kcal | Carbohydrates: 8g | Protein: 4g | Fat: 5g | Saturated Fat: 1g | Polyunsaturated Fat: 2g | Monounsaturated Fat: 2g | Sodium: 185mg | Potassium: 133mg | Fiber: 3g | Sugar: 1g | Vitamin A: 966IU | Vitamin C: 2mg | Calcium: 22mg | Iron: 1mg