Classic cocktails are the foundation of the cocktails we all love today! There are plenty of classic cocktail recipes to try that will also help you alter your own recipes and make new concoctions.
Read on to learn more about some cocktail basics and for a list of our favorite classics! First, let's go over some cocktail history.
What is Considered a Classic Cocktail?
A true classic cocktail is a familiar standby and something you've probably tried or heard of in the past. When you think of classic cocktail recipes, think Long Island iced tea, margarita, and daiquiris to name a few.
Of course, just because it's classic, that doesn't mean you can't give it your own personal spin. While the ingredients in cocktails can change, the basics remain the same in terms of their classic characteristics.
Think vodka, gin, and dry vermouth that serve as the beginning of these classic drinks.
This whiskey highball is a simple, classic whiskey drink to make.
What Was the First Cocktail Ever Made?
The concept of cocktails goes all the way back to the 1800s, and many consider the first to be born in New Orleans, Louisiana. A man by the name of Antoine Peychaud created his drink called the Sazerac French brandy. This beverage became all the rage in New Orleans, and thus the cocktail was born.
The Sazerac uses bitters as the base including orange and aromatics along with whiskey and a touch of absinthe. Today's version can be tweaked. Long Island is one example of this classic cocktail that has taken on a transformation.
How Did Cocktails Originate?
It's interesting to know, the word cocktail got its start in America. It was featured in print around the beginning of the 19th century. It was defined as a stimulating liquor comprised of spirits along with water, sugar, and bitters.
While there's no definitive answer as to where, how, or why this description truly began, it's clear that the cocktail originally meant any blend of specific alcohol along with the other ingredients mentioned. Today, of course, classic cocktails span far across the globe and can feature an endless myriad of ingredients.
The Best Classic Cocktail Recipes to Make!
There are several classic cocktails, but here are a few of our favorites to make! First, you must have some bar tools!
How to Make a Manhattan
Manhattan is easily one of the most famous cocktails in the world. No added frills to the classic Manhattan as it's over 100 years old! Try this recipe for a very classic cocktail.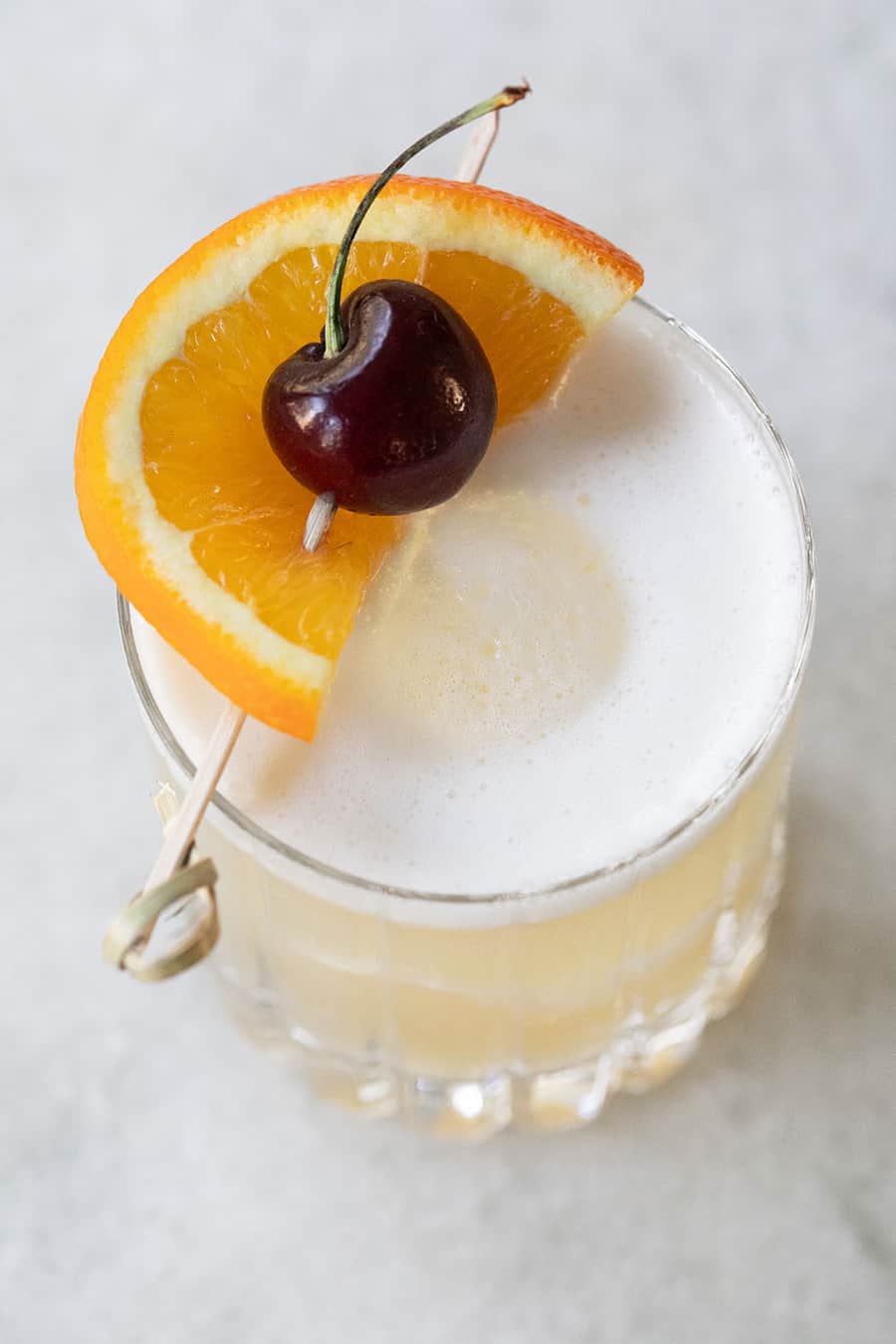 Whiskey Sour
Our favorite, classic whiskey sour recipe is easy to make, perfectly balanced, and contains only 4 simple ingredients.
How to Make an Old-Fashioned
This bourbon-based drink is classic because it dates back to the early 1800s and is so widely known, you can order it almost anywhere you go. Here's our go-to recipe. It's super easy to make!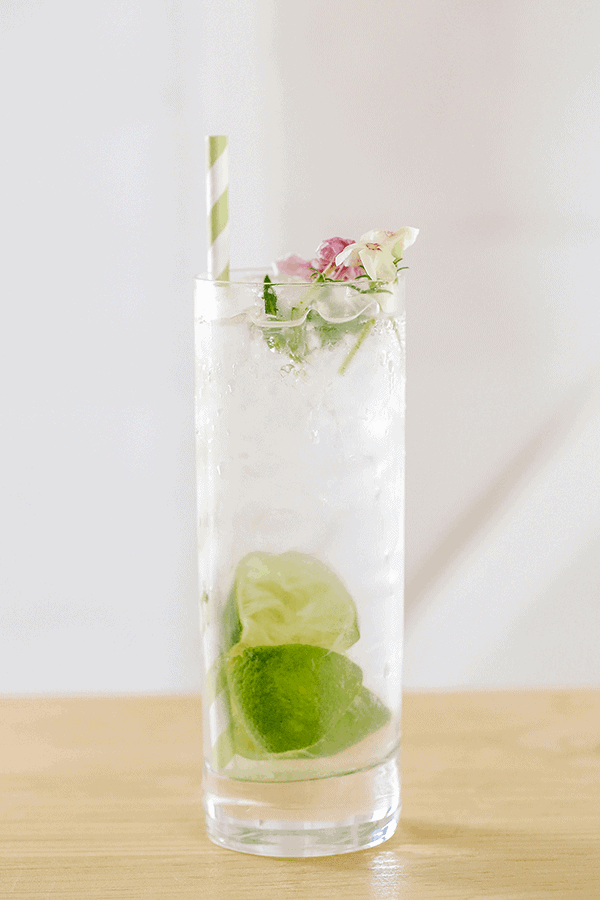 How to Make a Gin and Tonic
If you're wondering how to make a Gin and Tonic, it literally consists of 3 ingredients… gin, tonic water and lime juice. Yes, the name says it all! A classic gin cocktail that's again, very easy to make!
If you're up for it try our frozen gin and tonic. It's absolutely delicious and very popular in the South!
Furthermore, here are 5 Best Unique Gin and Tonic Recipes to try!
Mimosa
The most classic brunch cocktail is the mimosa. A simple, two ingredient cocktail made with sparkling white wine and orange jucie. It's easy to make and pairs well with all brunch recipes. Also try our prosecco mimosa too.
How to Make a French 75
A French 75 is a cocktail made from gin, Champagne, lemon juice, and sugar. This delicious and easy recipe is sure to be a winner at your next party, gathering or just hanging out!
How to Make a Bee's Knees
Bee's Knees cocktail easy to make, refreshing and absolutely delicious. It's a classic gin cocktail that was created in the prohibition era and was made with "bathtub" gin. It's one of our favorite cocktails to whip up as it's so simple!
How to Make a Mint Julep
Did you know that the classic mint julep originated in Virginia and may have been consumed by farmers for its medicinal properties?
It wasn't until 1938 that it became both the official drink of the Kentucky Derby and the cocktail we recognize today!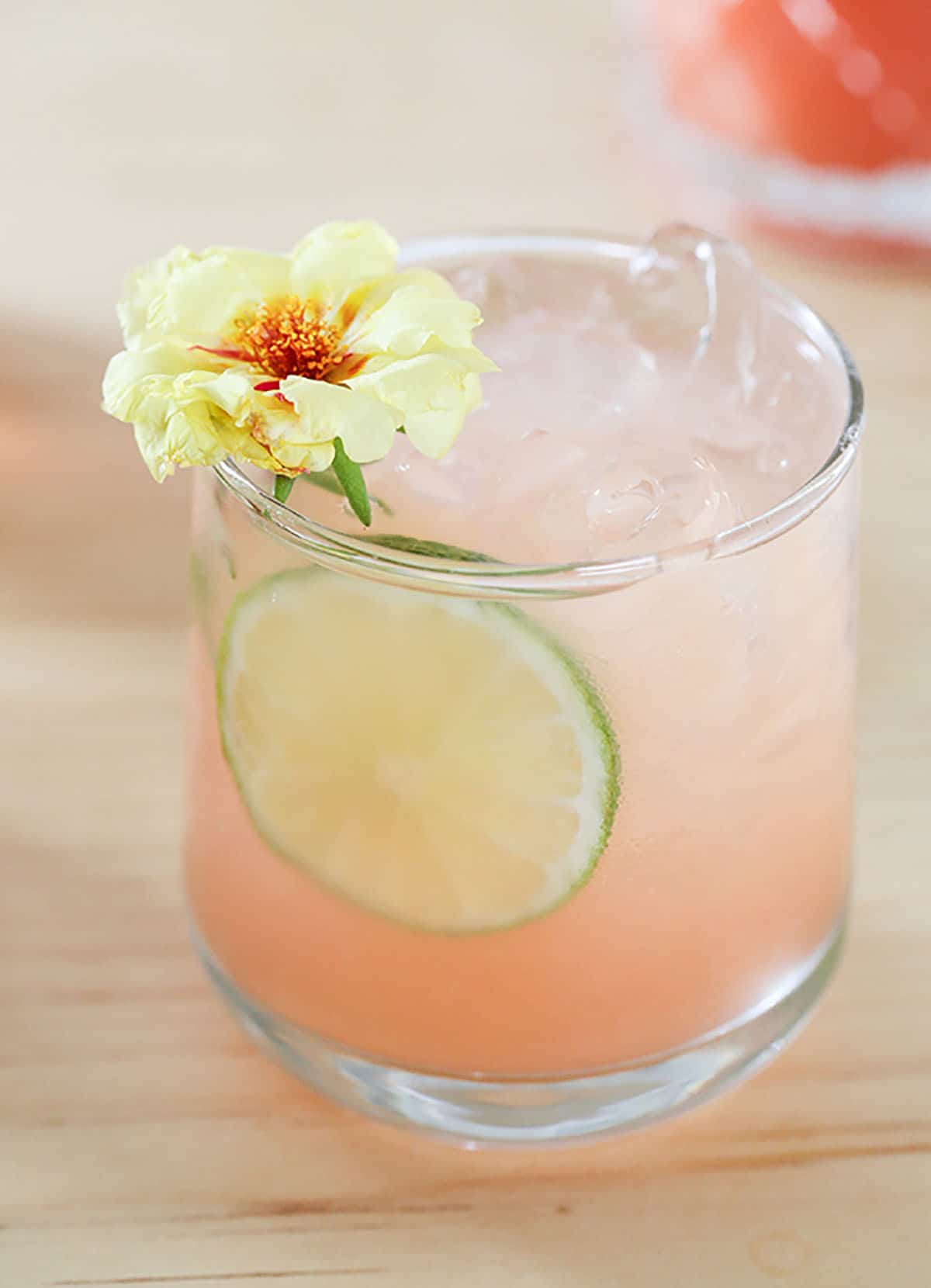 How to Make a Paloma
Although it's not exactly known when the Paloma was created, it's speculated that refreshing summery drink is from the 1800's!
It's so easy to make and refreshing. I love shaking it with ice so it's gold and frothy when served. You can also make a frozen paloma for a hot summer day.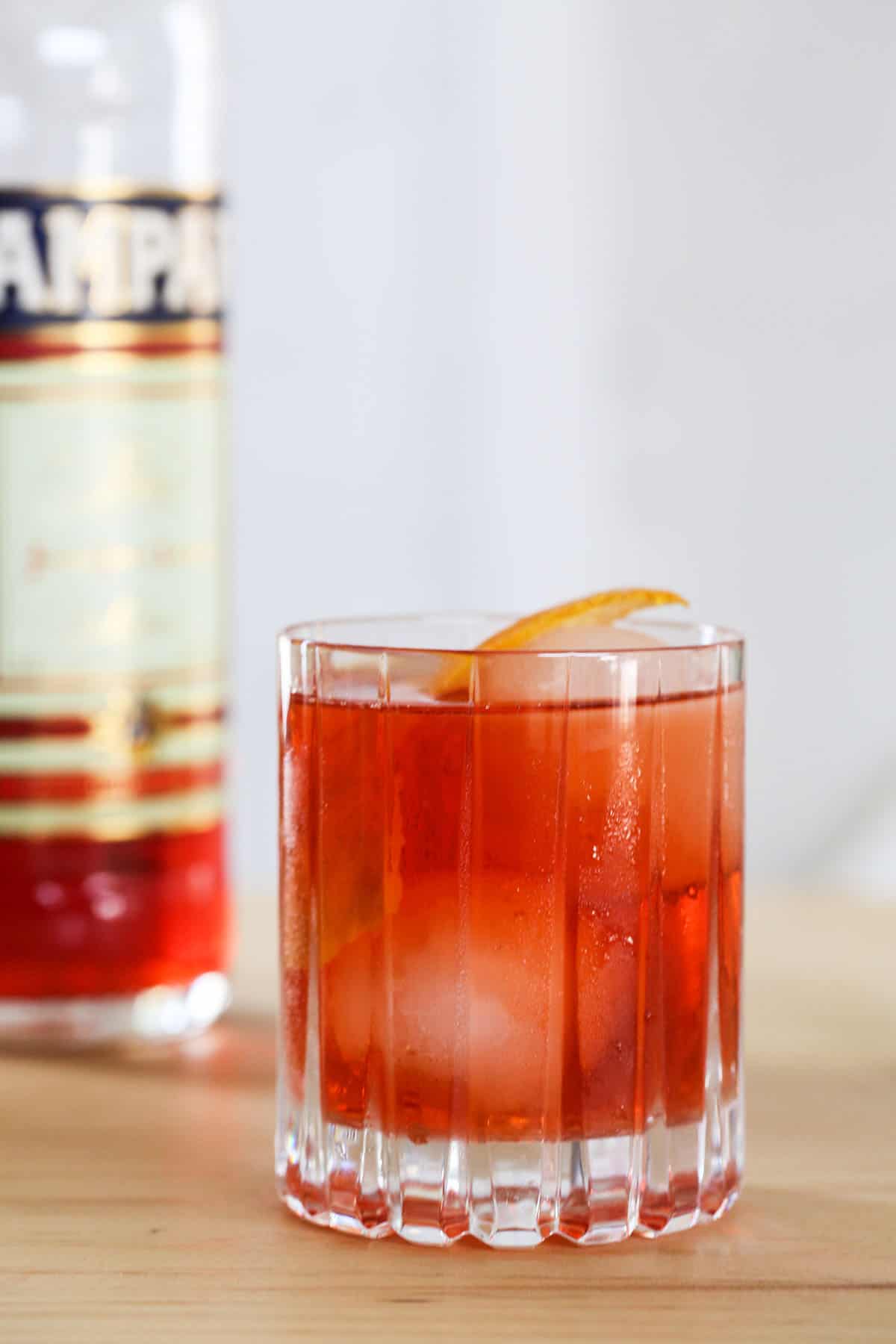 How to Make a Negroni
The most widely reported version of a classic negroni's origin is that it was invented at Caffe Casoni in Florence, Italy in 1919. It's a summer favorite and we even made it into popsicles! They're SO good!
How to Make a Classic Daiquiri
The Daiquiri was supposedly invented by an American mining engineer who was in Cuba around 1890. It was introduced to the New York City bar scene around 1902-1908 and eventually was the favorite drink of Ernest Hemingway and President John F. Kennedy.
This daiquiri recipe only has 3 ingredients! It couldn't be easier to make!
How to Make a Margarita
Margarita's history starts with Margaret Sames. In 1948, she invited some guests over for a cocktail party and decided to experiment with some alcohol.
She mixed Cointreau and tequila with a bit of lime and salt around the edge of the glass. A margarita is simply a delicious classic tequila cocktail!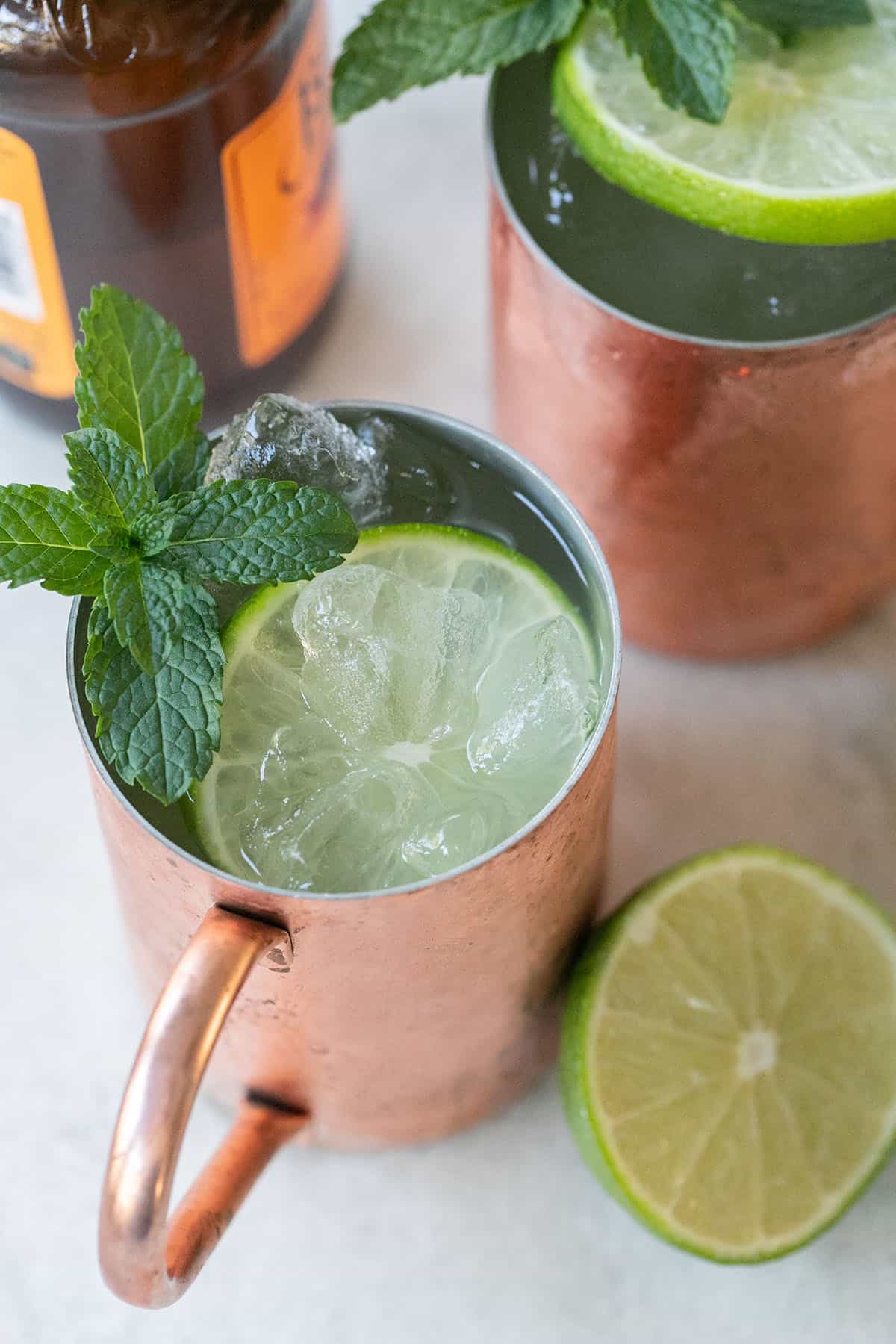 Moscow Mule
The Moscow mule has become a classic cocktail over the years. There are several versions of this drink, but the original is always going to be a favorite.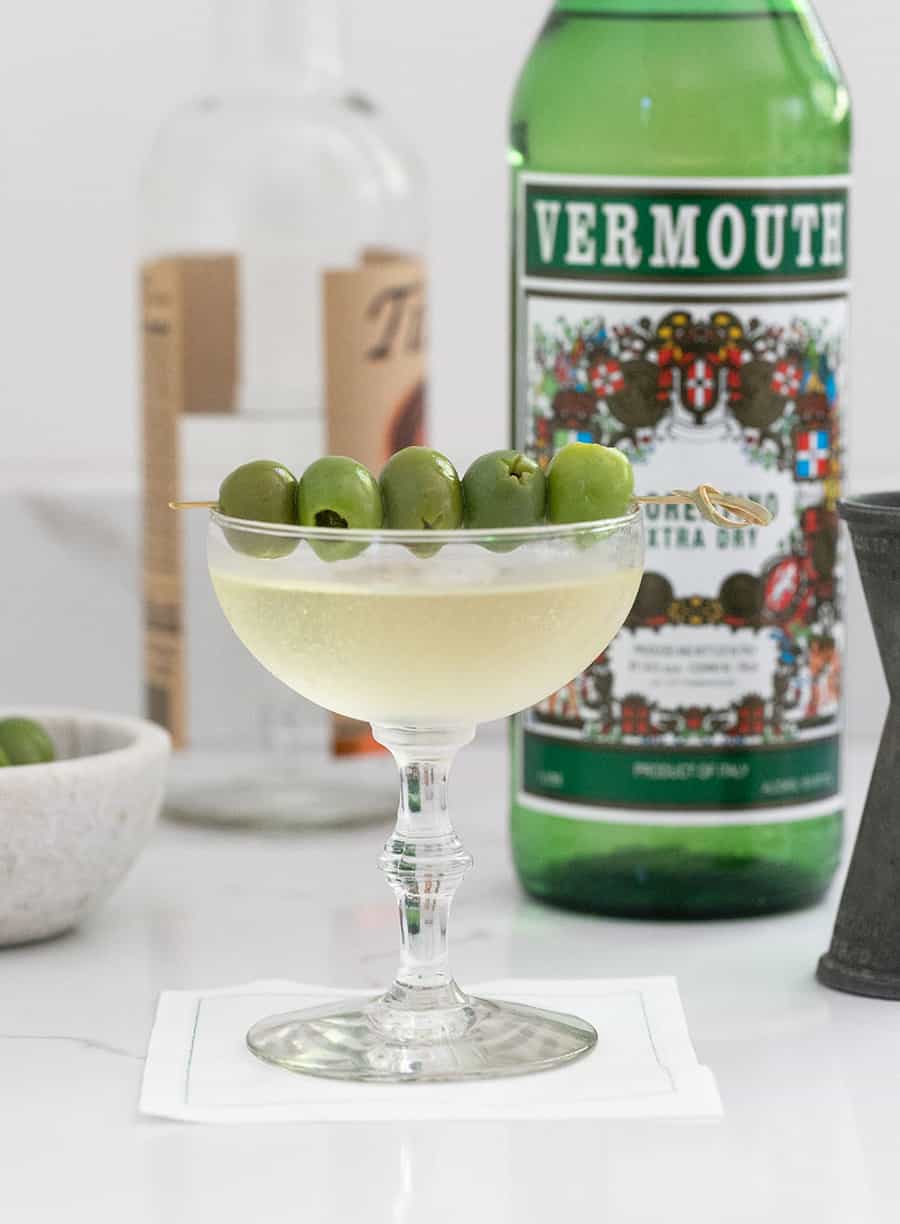 Dirty Martini
There is nothing more classic than a dirty martini! We love it extra dirty with a lot of olives. Make it shaken or stirred and enjoy it how you like it! You can also try this classic coktail with tequila too.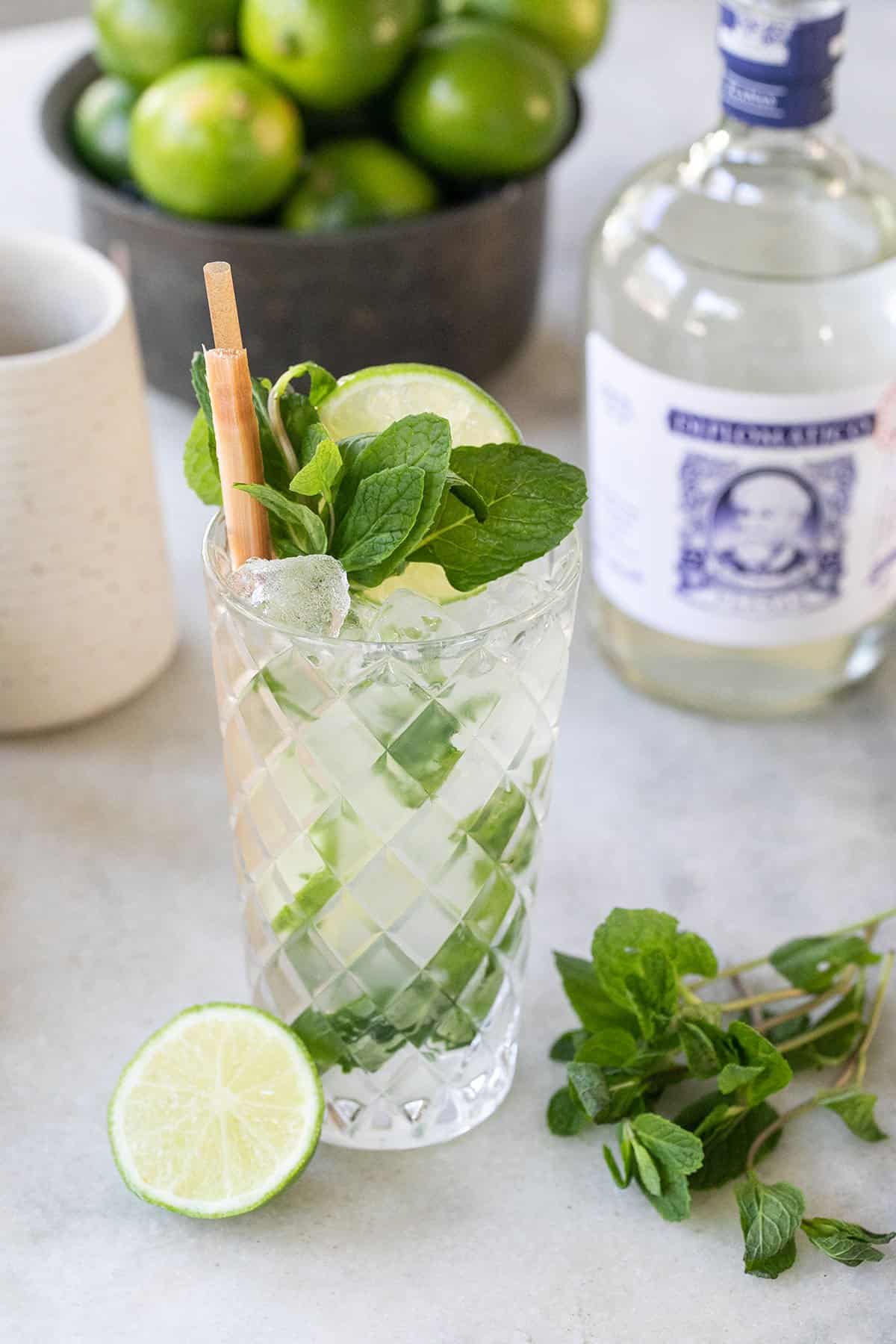 Classic Mojito
Everyone should know how to make a classic mojito. This is a classic Cuban cocktail that is made with lime, mint, rum, sugar and club soda. It's super refreshing to sip and perfect for a spring or summer day. You can also make a coconnut mojito, which we love just as much!
Tom Collins
If you're a connoisseur of gin cocktails then you've had a Tom Collins or two. This simple and classic drink has been around for at least 145 years. Made with only 4 simple ingredients, this cocktail is refreshing and easy to whip up.
How Many Classic Cocktails Are There?
You may consider certain drinks to be classic like the ones we've listed above, but there are six cocktails that form the foundation. These drinks include:
Daiquiri – this drink involves a mix of Cuban rum, lime juice, and simple syrup
Jack Rose – a mixture of Applejack, lemon juice, and Grenadine
Manhattan – a blend of American whiskey, Italian sweet vermouth, and bitters
Martini – the classic cocktail blends English gin with dry vermouth
Old Fashioned – American whiskey, simple syrup, and Angostura bitters make up this classic
Sidecar – mixing Cognac with lemon juice and triple sec creates this classic cocktail
What is the Nicest Cocktail?
It's tricky to decide which classic cocktail is the best, and everyone has their own specific preference in terms of taste and mixture. In 2018, Business Insider found that the Old Fashioned was still the drink of preference.
Around 30-percent of the world's best bars still serve the Old Fashioned as a favorite. Whichever you choose, just be sure you enjoy your classic cocktail during your staycation.
Classic Cocktails for the New Age
As you peruse a few classic cocktail recipes, remember the history behind these amazing drinks. From the Sidecar to the Daquiri, there's plenty of delicious recipes to explore!
Need more cocktail recipes?
Also check out more great cocktail recipes, the best-mixed drinks, tequila cocktails, vodka cocktails, and cheap drinks to make at home!
You can also FOLLOW US on FACEBOOK, INSTAGRAM, and PINTEREST to see more delicious recipes, cocktails, desserts, and parties!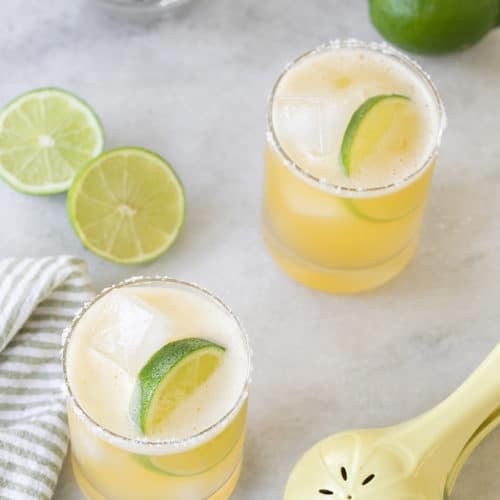 Classic Cocktails – Simple Margarita
Classic cocktail recipes are always good to have on hand. Add your own twist to these classic recipes to create fun versions. This is a simple, classic margarita recipe that we love to make on a hot summer day.
Print
Pin
Rate
Ingredients
2

ounces

tequila

,

blanco

1

ounce

lime juice

1/2

ounce

orange liqueur

1/2

ounce

agave
Instructions
Add all of the ingredients into a cocktail shaker with ice.

Strain over a large ice cube or a glass filled with crushed ice.

Garnish with a lime wedge.
Notes
Add more or less simple syrup depending on how sweet you like your drink.
Nutrition
Calories:
226
kcal
|
Carbohydrates:
18
g
|
Protein:
1
g
|
Fat:
1
g
|
Saturated Fat:
1
g
|
Polyunsaturated Fat:
1
g
|
Sodium:
3
mg
|
Potassium:
39
mg
|
Fiber:
1
g
|
Sugar:
15
g
|
Vitamin A:
14
IU
|
Vitamin C:
9
mg
|
Calcium:
4
mg
|
Iron:
1
mg
If you make any of these classic cocktails by leaving a comment and review below! Cheers!
You can also FOLLOW US on FACEBOOK, INSTAGRAM, and PINTEREST to see more delicious recipes, cocktails, desserts, and parties!