The best mixers for vodka to make easy cocktails and mixed drinks! Add vodka to any of these simple mixers for a perfect drink. Vodka is versatile and when mixed with simple ingredients makes a refreshing cocktail. Most of these drinks only require 2 ingredients to make them!
Pure vodka is a great base liquor that pairs well with almost anything. Vodka is smooth enough that you can drink it on its own. But it is also the foundation of both sweet and savory cocktails! Vodka remains the best-selling drink in America.
This clear spirit has a light flavor and mixes well with so many different flavors and ingredients. Using vodka and a mixer is a great way to make simple vodka drinks.
So what are the best mixers for vodka? Keep reading for more than 20 mixer ideas that pair perfectly with vodka.
Also, check out all of our vodka cocktail recipes!
Best Mixers for Vodka
Some of the most famous cocktails are vodka-based. Think Bloody Mary, Vodka Martini, Screwdriver, or Moscow Mule. Grab your cocktail shaker and let's get down to business.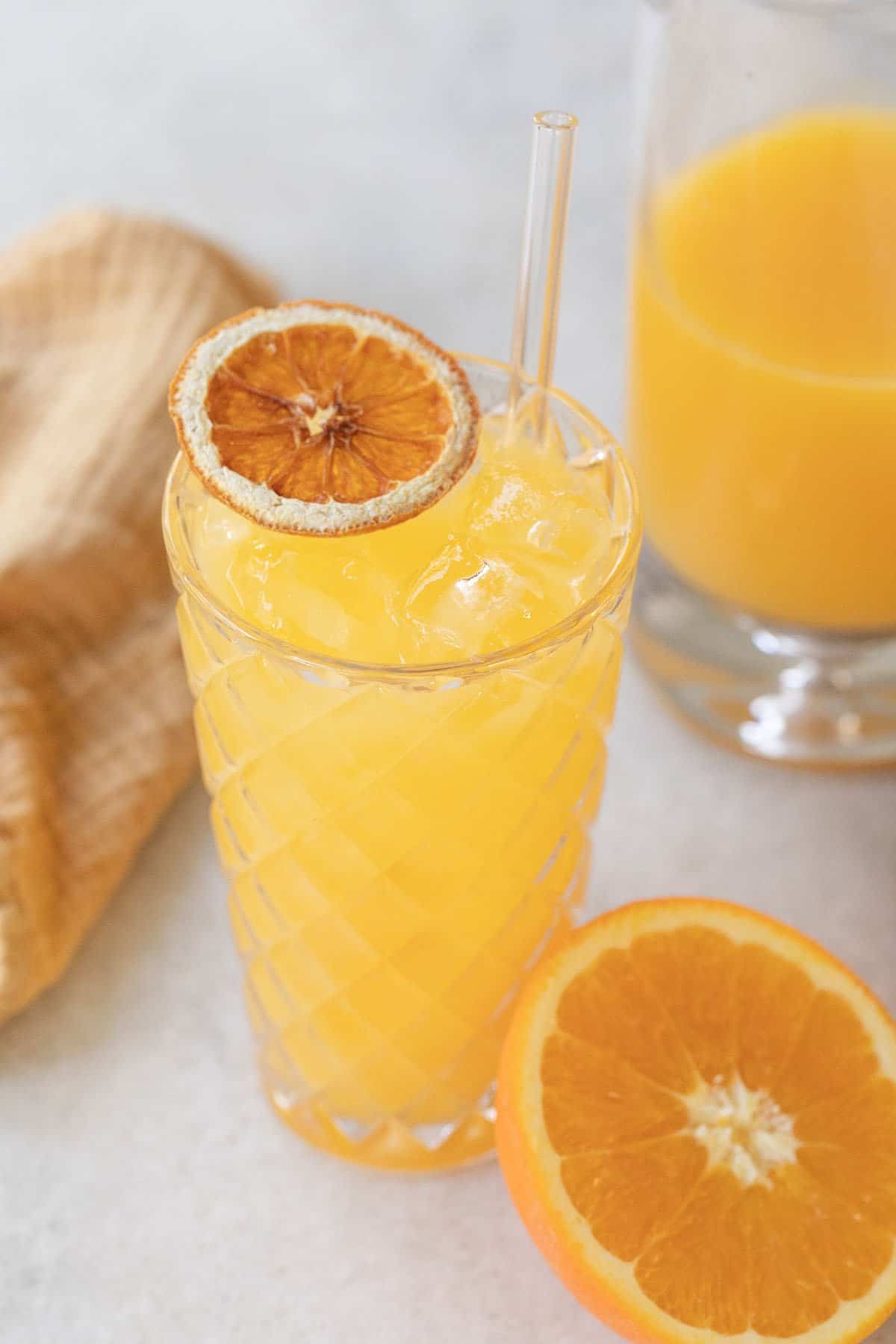 Orange Juice
Get yourself a highball glass, some OJ, and vodka, and you've got yourself a screwdriver. Orange juice is probably the most popular mixer for vodka, and you can't go wrong with this option. Check out all of our orange juice cocktails too.
Fresh Squeezed Lime Juice
This option is super refreshing and the sour taste of lime cuts the bitterness of the vodka. Make vodka on the rocks with a squeeze of lime juice.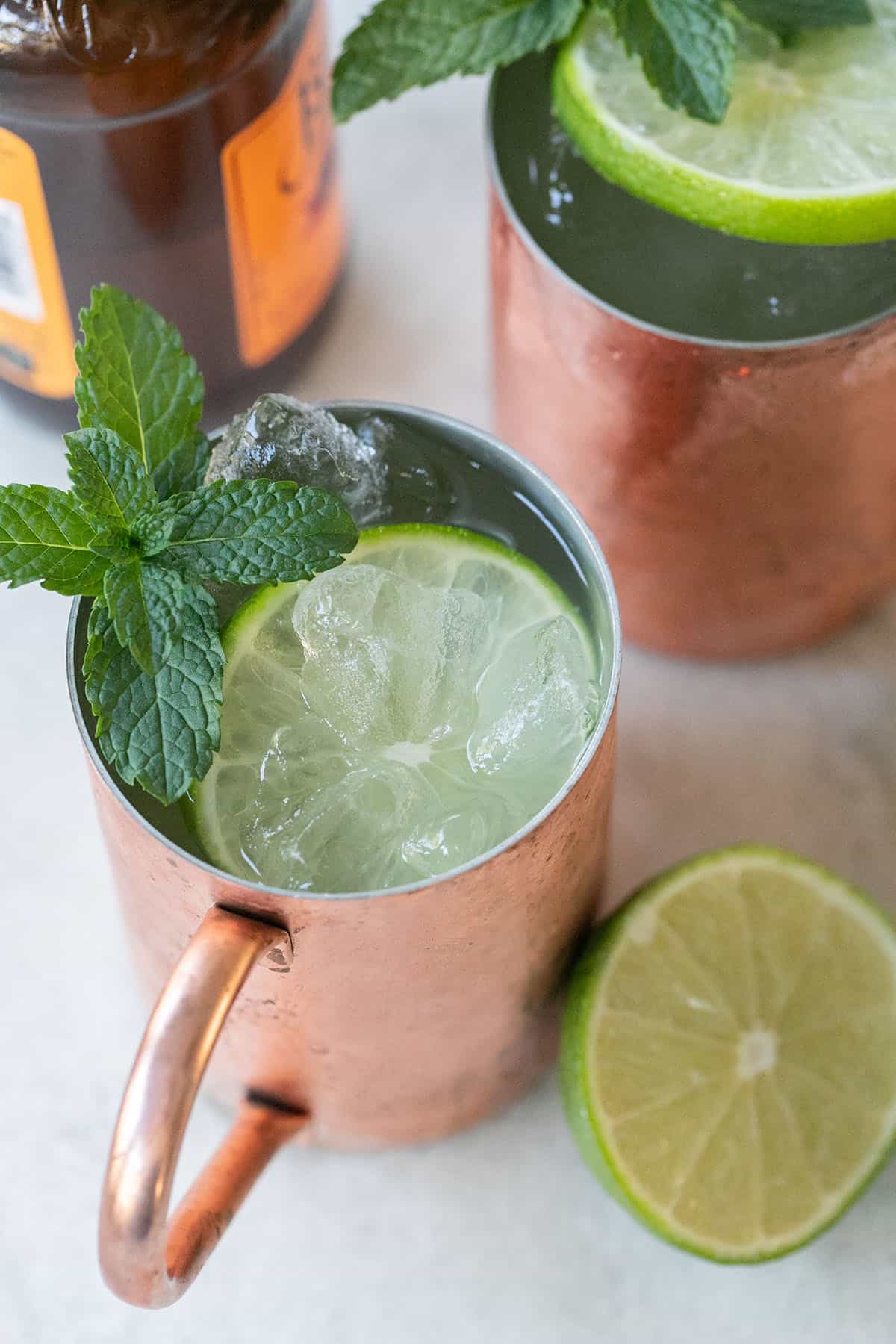 Ginger Beer or Ginger Ale
If you combine freshly squeezed lime and ginger beer, you've got yourself a classic Moscow Mule.
Bonus points if you try an artisanal ginger beer. Also check out all of our best Moscow mule recipes.
Coke or Diet Coke
Coke is a simple mixer for many different spirits like rum and coke. When mixed with vodka it makes a great coke cocktail and it's so easy to make using just 2 ingredients. Use diet coke for a low sugar cocktail.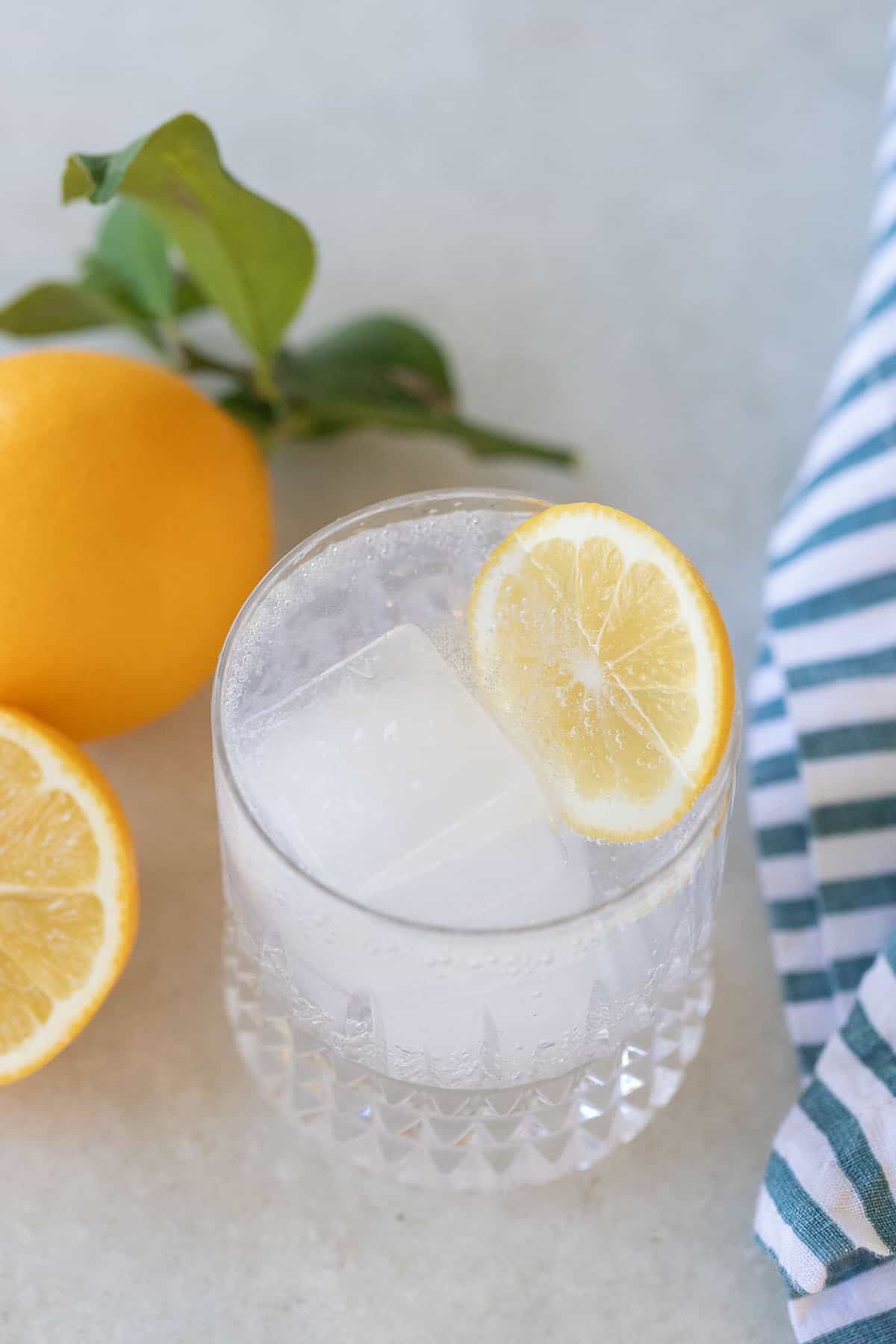 Tonic Water
Tonic water is the key to a good vodka tonic. Build this drink in a tall glass, add some lime juice, and top it off with some quality tonic water.
Grapefruit Juice
This is a delicious citrusy alternative to orange juice and it makes the presentation so colorful as well. When grapefruit juice is mixed with vodka it's called a greyhound.
Mix some cranberry juice in with the vodka and grapefruit juice to make a sea breeze. This is a fruity cocktail with a lot of flavors.
Tomato Juice
Tomato juice and vodka are your base for a classic Bloody Mary, so you'll want to be familiar with this one. Add a dash of Worcestershire sauce
Club Soda or Soda Water
Vodka, club soda, and a splash of lime make the perfect summery drink for the poolside. Vodka soda is a low-calorie drink, but still refreshing. Add some lime for extra flavor.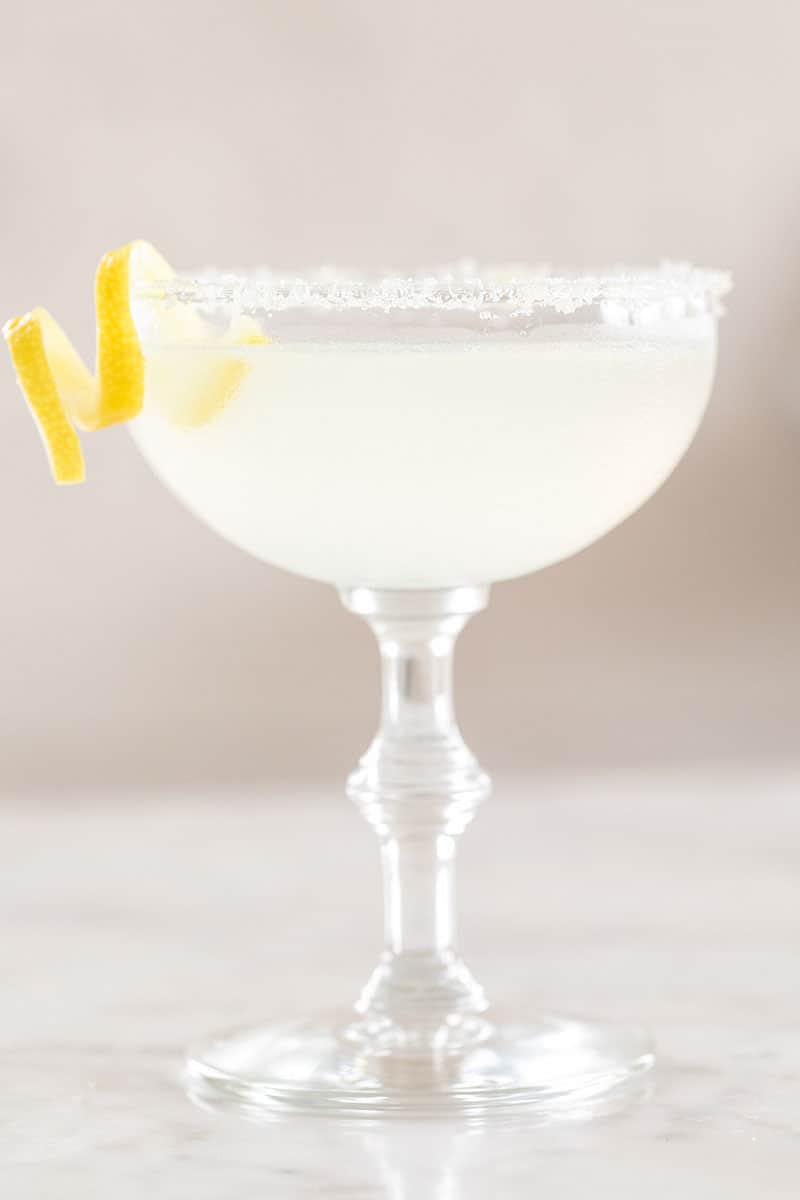 Lemon Juice
The lemon drop martini tastes just like a lemon drop candy, and it's scrumptious. Combine lemon juice with fresh lemon zest for an even more lemony flavor. Garnish this drink with a lemon wedge and a sugared rim.
Pineapple Juice
Sub out OJ for pineapple juice, and you've got yourself a pineapple screwdriver. This tastes tropical and refreshing, and it's an interesting twist on the classic screwdriver for hot days.
Energy Drinks
Energy drinks, such as Red Bull and vodka, provide a sweeter drink and the power to go all night. Look for these drink mixers if you're planning to party.
Cranberry Juice
Cranberry juice is another classic mixer for vodka, and the drink is called a Cape Codder or vodka cranberry.
You can also squeeze fresh lime into the drink and garnish the cup with a lime wedge.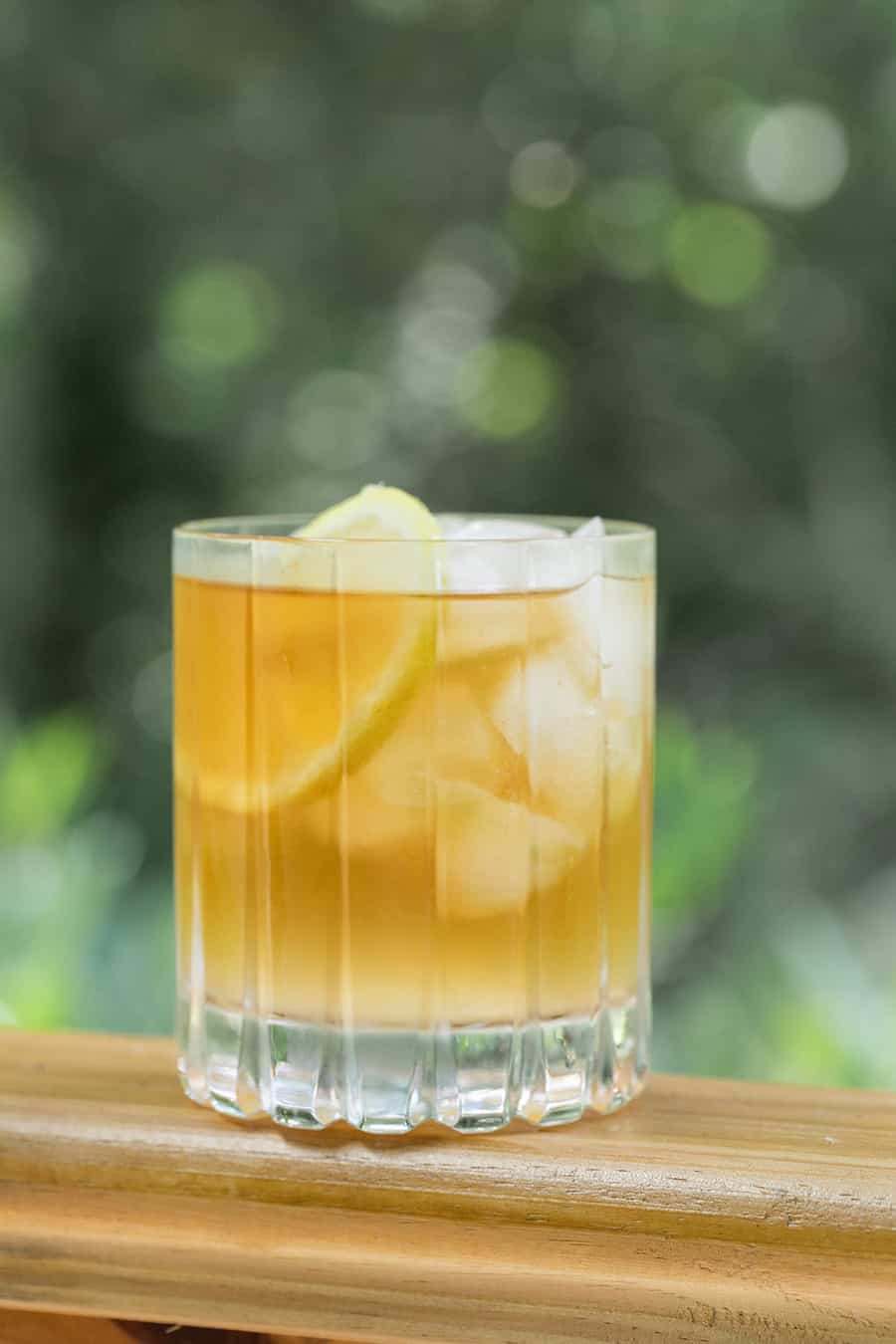 Iced Tea
If you haven't had a spiked ice tea, while rocking on a front porch, you're missing out! This is a classic vodka mixer and summer drink. Add a little lemonade to make an Arnold Palmer.
Coffee Liqueur
This one might surprise you. It's called a Black Russian, and it's simple and satisfying.
Cream and Kahlua
Add cream to your Black Russian, and it suddenly becomes a White Russian.
Apple Cider
Apple cider is a great mixer for a fall vodka cocktail. The tart taste is perfect and it's a great seasonal option.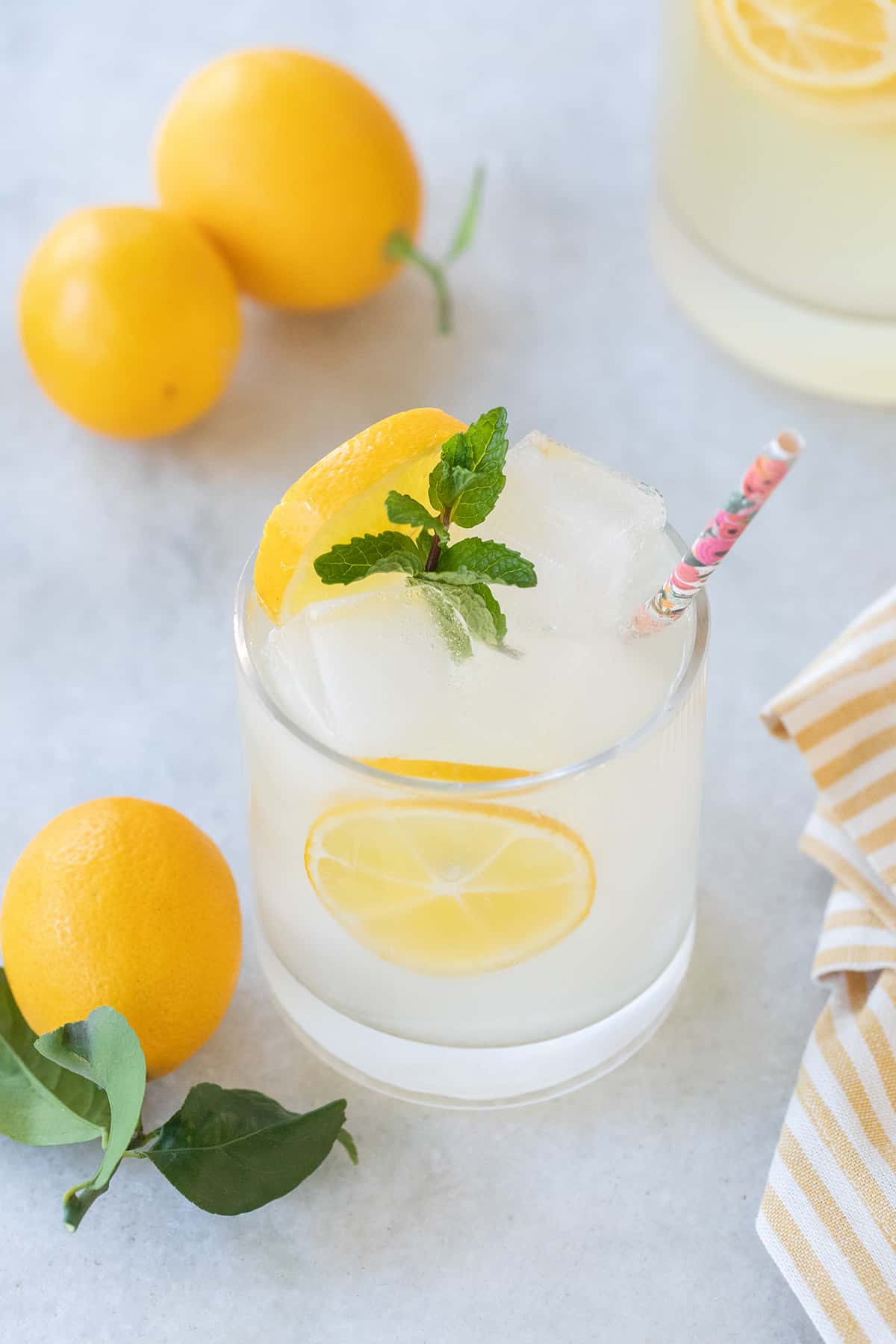 Vodka and Lemonade
This is one of the best vodka cocktails, especially on a hot summer day. Vodka and lemonade drink is easy to make. You can use storebought lemonade or homemade lemonade.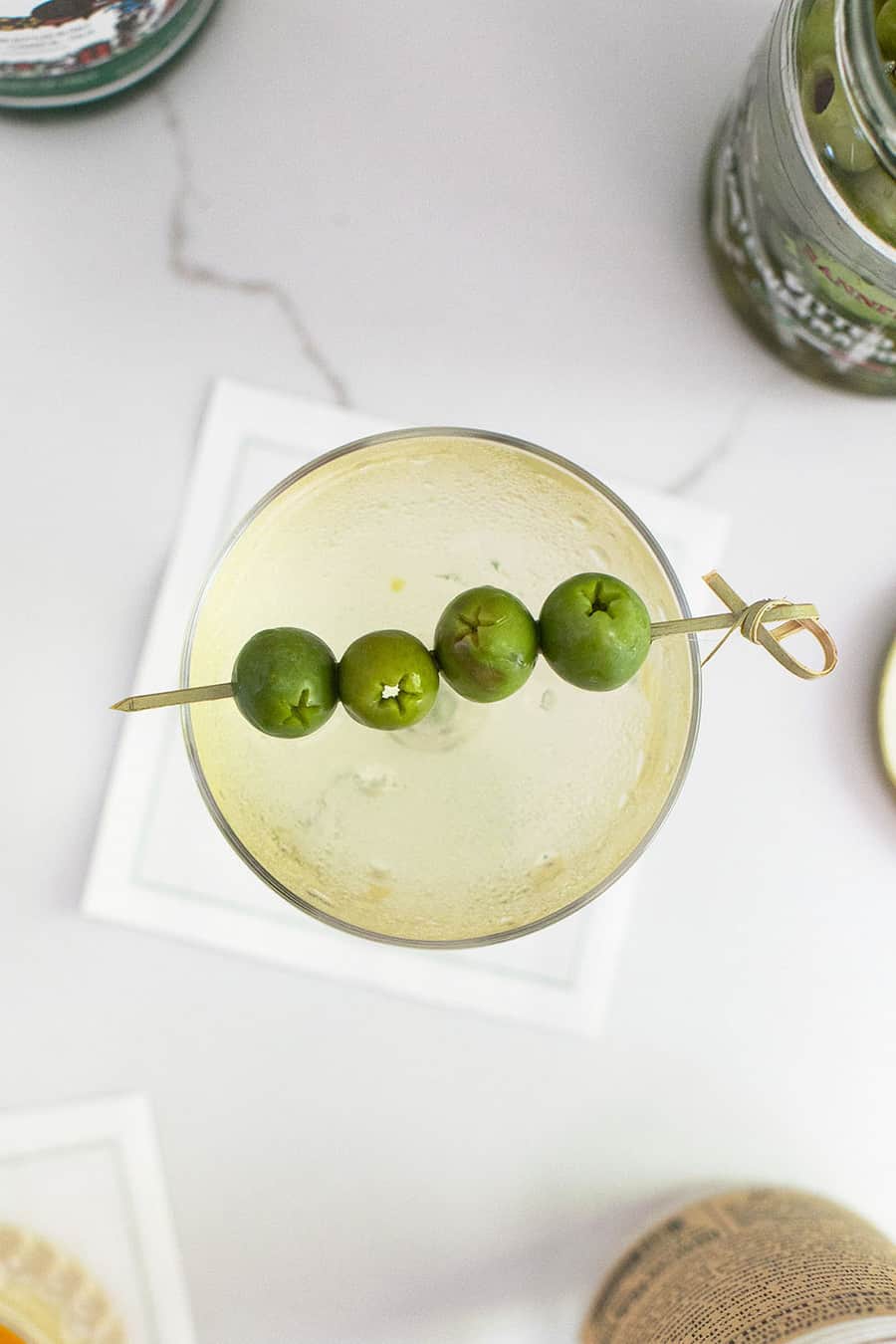 Dry Vermouth
Vodka and dry vermouth make a classic vodka martini. This is a strong mixed drink but perfect for vodka lovers. Serve it in a martini glass and add a few olives in there for good measure or even a slice of lemon.
Earl Grey Tea
Earl Grey Tea is the most recognized flavored tea in the world. The bergamot orange and citrus flavors go perfectly with vodka. This drink is similar to our very popular earl grey tea cocktail. Serve it warm or over ice.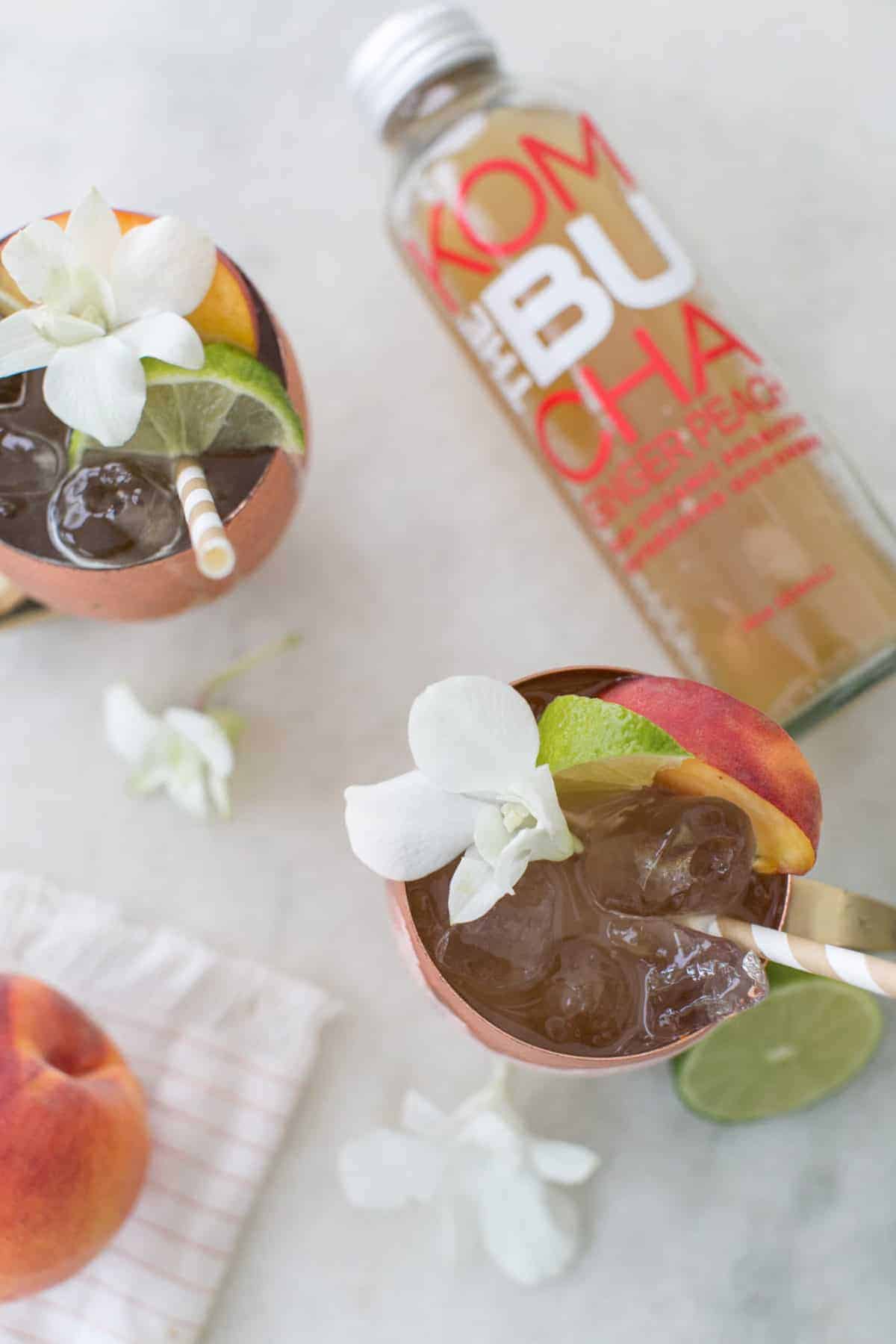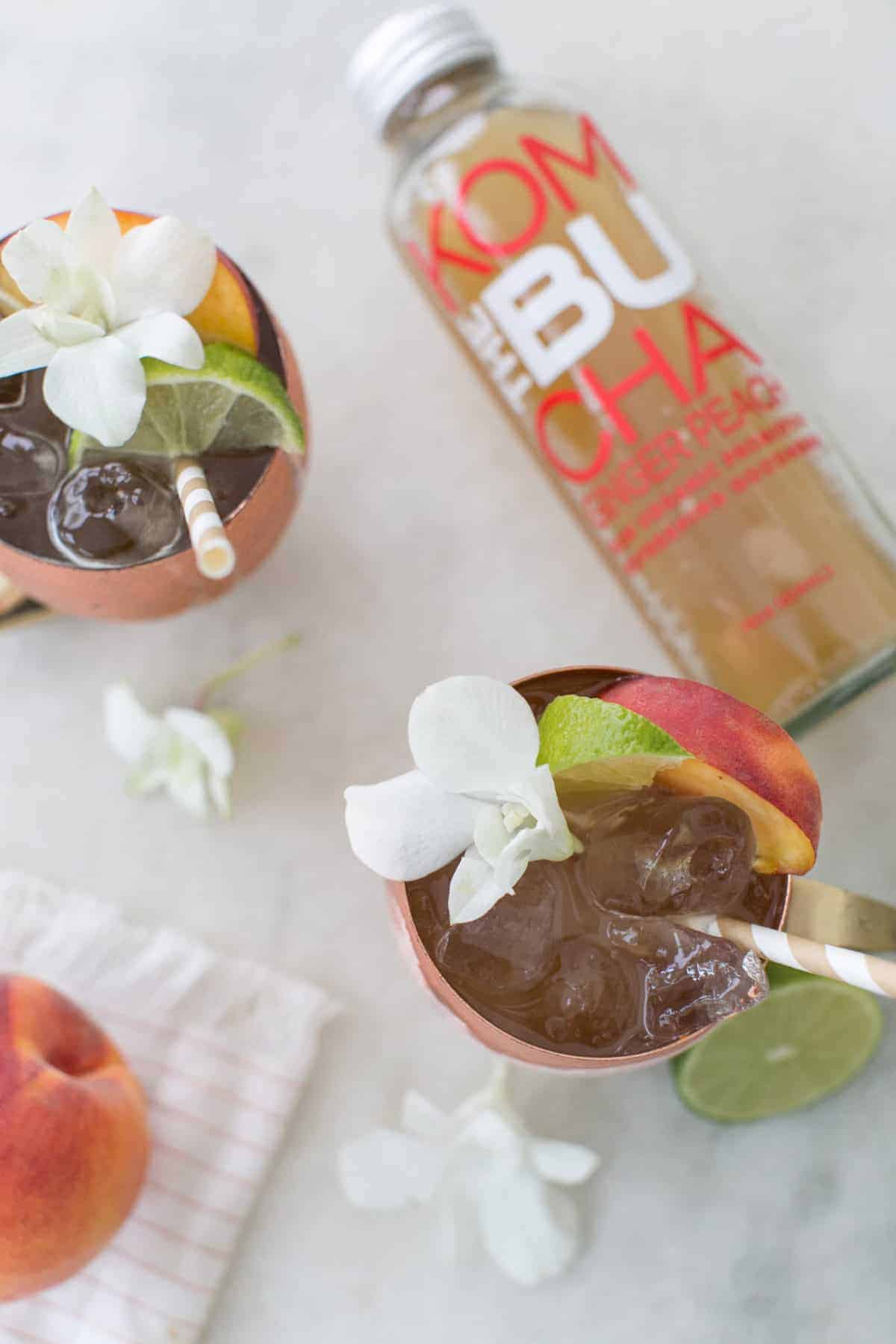 Kombucha
Kombucha has taken over the grocery store aisles and the flavors are endless. It makes a perfect pairing with vodka. Also, using flavored kombucha and vodka, you can make a very easy kombucha party punch. 
Ice Cubes
Add some extra color and charm with festive ice cubes!
Pink Ice Cubes – We use hibiscus flowers to create a vibrant pink shade.
Blue Ice Cubes – These are made with butterfly pea flowers.
Strawberry Ice Cubes – Slice strawberries (or any berries) to make these fun and fruity ice cubes.
Floral Ice Cubes – Use edible flowers to add color and charm.
Extra Vodka Mixers
Simple Syrup
Simple syrup is a sweetener often used for cocktails. It's very simple to make using equal parts sugar and water that are simmered together until the sugar melts. Use it with any of the mixers for vodka for a touch of sweetness.
Fresh Fruit
Bonus points if you use frozen fresh fruit to chill your drink. Strawberries and blueberries impart flavor and look great mixed with vodka concoctions.
Muddle some fresh fruit in the bottom of the glass to give it extra color and flavor.
Egg Whites
Egg whites are a necessary component to create a creamy, white frothy top. They're commonly used in sour drinks, like our vodka sour cocktail.
Cocktail Garnishes
Even simple mixed drinks need a charming garnish! It's all about the presentation and a cocktail garnish will take it up a notch. Here are some of our favorite cocktail garnish ideas: 
Dried Orange Slices – We keep dried orange slices on hand to add to our cocktails. 
Cherry – Add a maraschino cherry to this cocktail for extra sweetness. 
Cocktail Umbrella – If you're making a summer cocktail, garnish it with a charming umbrella.
Zest – Add a little lemon zest, lime zest or orange zest over the top of the drink for added fragrance, color and flavor.
Dried Flowers and Herbs – Keep dried lavender or rose petals around to use as cocktail garnishes. They add a touch of color and give the drink a beautiful fragrance.
Best Brands of Vodka
Grey Goose: Made from wheat and natural ingredients in France, this vodka uses naturally filtered water that runs through Grande Champagne limestone. It has a fresh, crisp taste that you can taste even in mixed drinks.
Ketel One: Prepared in small batches since the 1600s, this vodka has fruity and a smooth taste. Ten generations of the Nolet family have tested every batch. It elevates dirty martinis and other mixed drinks with its consistent production process.
Titos is also a good, affordable choice for Vodka.
Reyka Vodka – Reyka is a premium vodka that is hand-crafted in Iceland. It's very good quality for a great price. We recommend this vodka often. It was also awarded Gold at the International Spirits Challenge.
Frankly Vodka – Organic vodka that uses no refined sugars, no gluten, no GMO's, no synthetic pesticides, and no artificial colors.
Ocean Vodka – Another great organic vodka, sustainably produced in Hawaii.
King St. Vodka – A female lead vodka brand is made with alkaline water and gluten-free corn, it's distilled seven times for purity.
When to Serve Mixed Vodka Drinks
These cocktails are simple to make and perfect year-round. They're great for happy hour or any special occasion.
We love the idea of creating a DIY station with fresh juice, bottles of vodka, and garnishes so guests can make their own mixed drinks. Similar to our spritzer bar and mix and match garden bar.
Vodka mixed drinks are also great for any of these special occasions:
Birthday Party it's also perfect for a last-minute birthday party!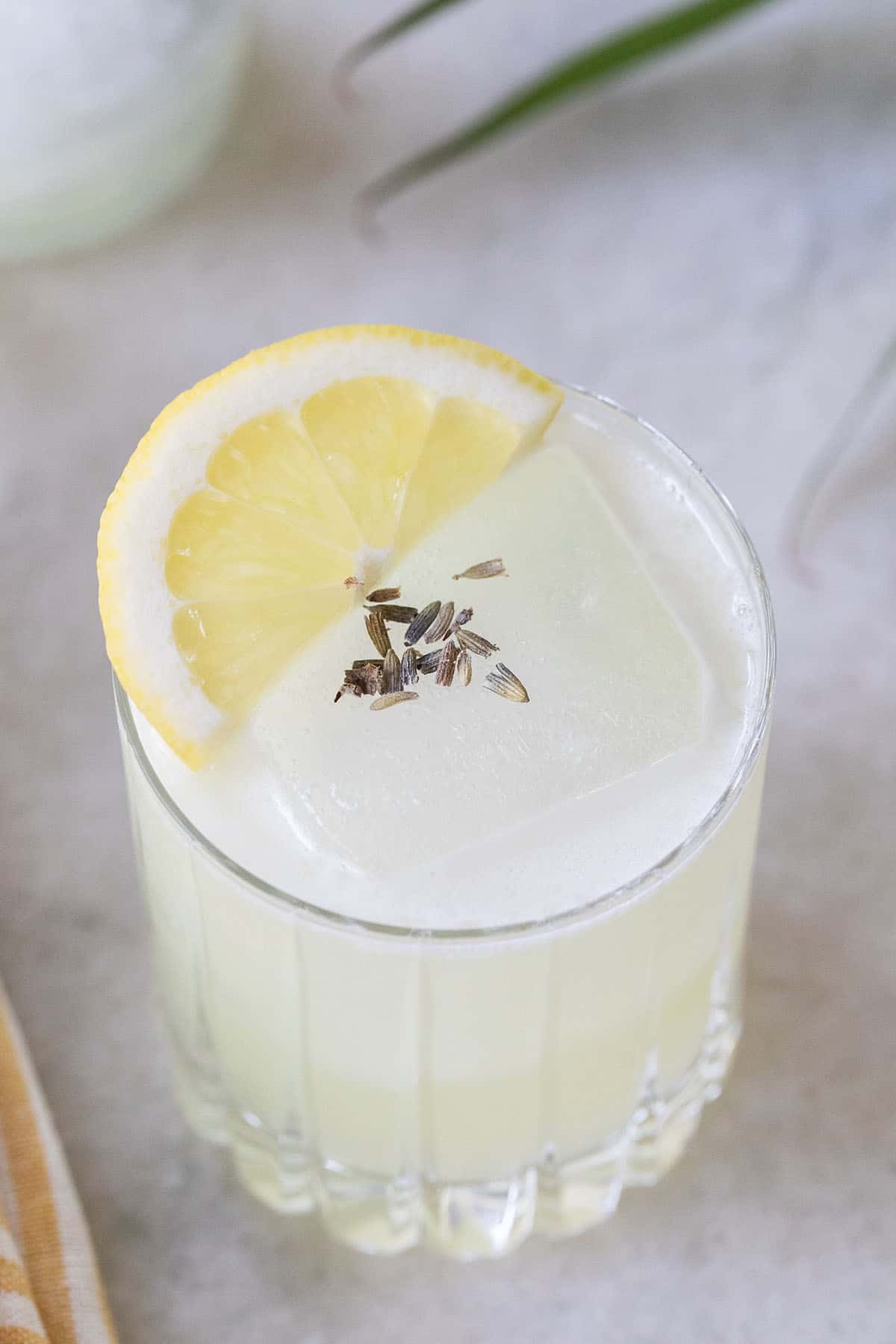 Expert Tips for Using Mixers with Vodka
The best part about making simple mixed drinks is that you can alter the ingredients to your preference. If you want a strong drink use a small amount of mixer. For a lighter drink add 1.5 ounces of vodka to 1 cup of juice.  
Use quality ingredients for the best cocktails, like organic juice and fresh-squeezed citrus. There are even healthier options for a soda like Olipop!  
Shake the ingredients in a cocktail shaker with ice to create a balanced drink that's chilled and ready for sipping!
Frequently Asked Questions
How many calories is in a shot of vodka?
The amount of calories in a shot of vodka depends on the proof. The higher the proof, the higher the calories. Here is a rough breakdown for a standard 1.5 ounce shot of vodka:
70 proof vodka: 85 calories
80 proof vodka: 97 calories
90 proof vodka: 116 calories
100 proof vodka: 123 calories
What is the healthiest mixer for vodka?
Soda water is the healthiest mixer you can use with vodka. Add in some lime juice for extra flavor. This cocktail has very few calories, no carbohydrates and zero sugar.
How much is a shot of vodka?
A standard shot of vodka is 1.5 ounces. Use a cocktail jigger to measure shots when making mixed drinks.
Looking for more vodka drinks?
Check out all of these festive vodka cocktails!
Also, see the best cheap drinks to make at home and our list of great cocktail recipes.
Learning more about the best mixers for vodka out there can be great for newbies and experienced bartenders. Cocktail creation is an art form, and knowing your options enables more creativity!
You can also FOLLOW US on FACEBOOK, INSTAGRAM, and PINTEREST to see more delicious recipes, cocktails, desserts, and parties!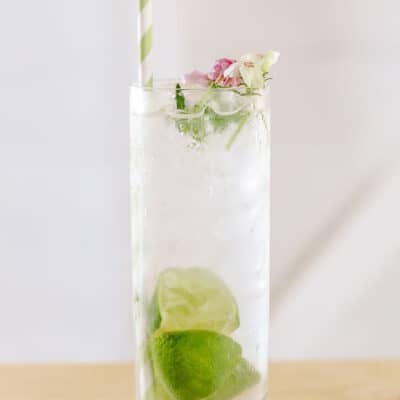 Vodka Tonic – Best Mixers for Vodka
Sharing an easy recipe for a vodka tonic and a list of the best mixers for vodka!
Print
Pin
Rate
Ingredients
1/5

ounces

vodka

3

ounces

tonic water

1/2

ounce

lime juice

,

or lemon juice
Instructions
Fill an old-fashioned glass with ice.

Pour the tonic water over the top.

Add in the lime juice and give the drink a stir.
Nutrition
Calories:
16
kcal
|
Carbohydrates:
1
g
|
Protein:
1
g
|
Fat:
1
g
|
Saturated Fat:
1
g
|
Sodium:
18
mg
|
Potassium:
16
mg
|
Fiber:
1
g
|
Sugar:
1
g
|
Vitamin A:
1
IU
|
Vitamin C:
5
mg
|
Calcium:
5
mg
|
Iron:
1
mg