Fall is in the air, and that means it's cider season! It's time to start thinking about apple cider cocktails! These drinks are perfect for celebrating the autumn season and the holidays. We've put together a roundup of 30 of the best cocktails with apple cider in them!
So if you have jugs of cider and need some ideas, look no further! These drinks are full of warm fall flavors.
From spiked apple cider to margaritas, there is something for everyone here! So gather your friends and family and start making some of these cozy cocktail recipes!
When we go apple picking in the early fall, we always make sure to pick up fresh apple cider. This is the perfect ingredient for so many fall recipes, including these apple cider cocktails! We love using it to make a classic spiked apple cider or a festive apple cider margarita.
What is apple cider?
Apple cider is a type of juice made from apples. It's an unfiltered and unsweetened, non-alcoholic beverage that is made from pressed apples. You can buy apple cider at your local grocery stores or apple farms.
The Best Apple Cider Cocktails
Before we get started here are a couple of bar tools you'll need to make some of these recipes:
Cocktail Shaker – This is used to combine, chill and dilute cocktail ingredients.
Citrus Squeezer – Many of our cocktails use fresh lemon and lime juice. We recommend using a circuits squeezer to get the most juice from your citrus.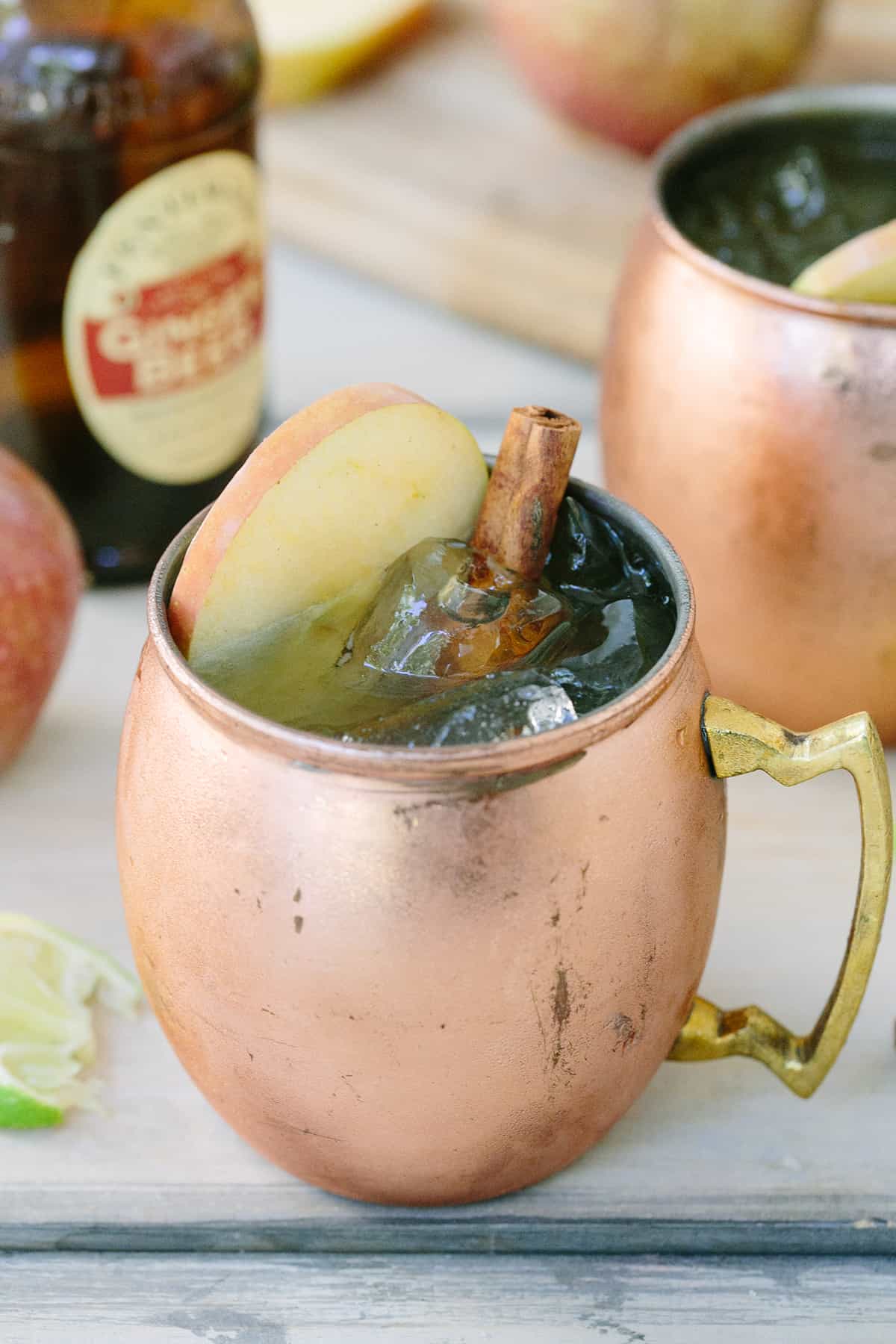 Apple Cider Moscow Mule
This is a fun twist on the classic Moscow mule. We love the addition of apple cider! It's one of our most popular cocktails and good! Check out all our Moscow mules too!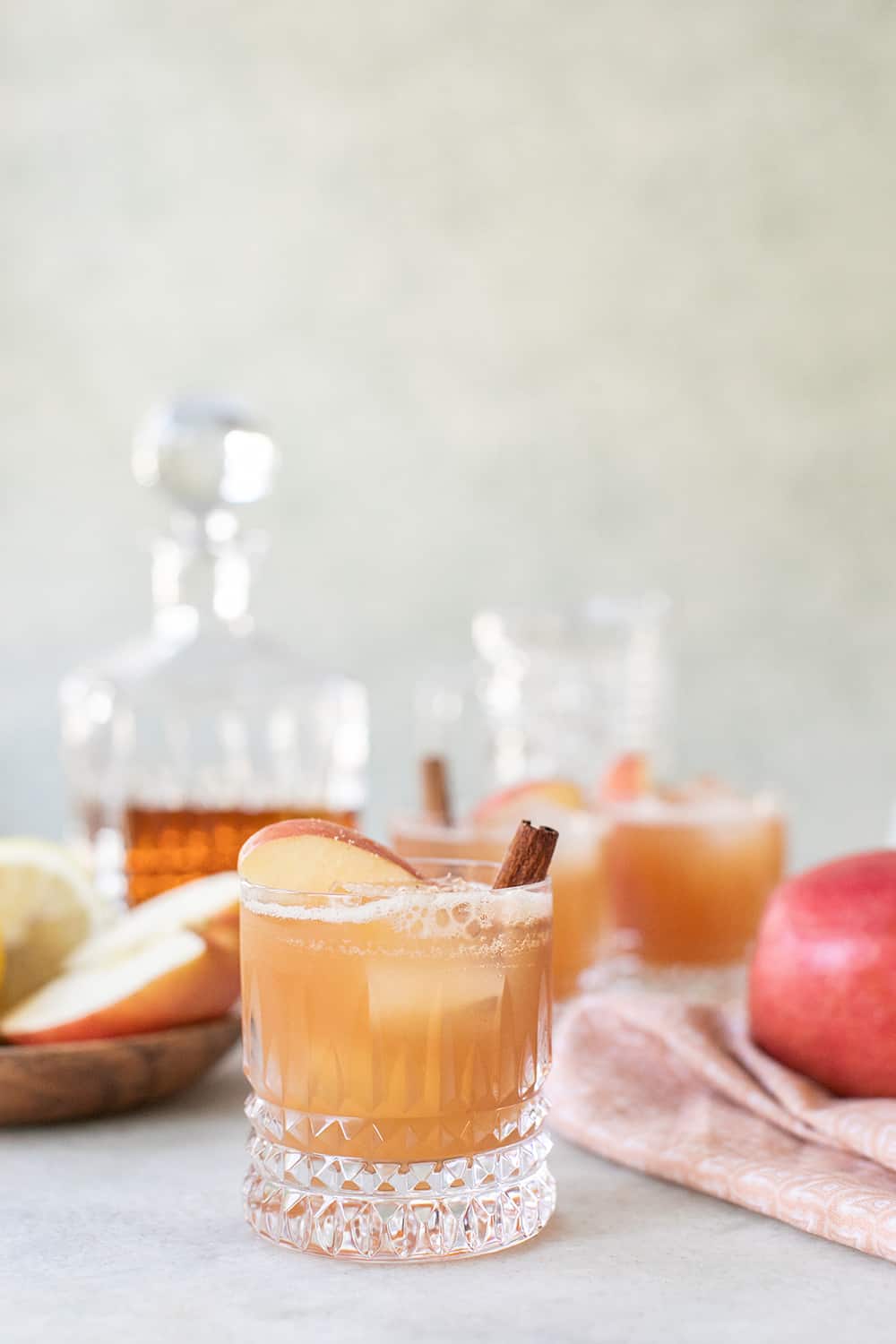 Easy Apple Cider Cocktail
This is an easy bourbon apple cider cocktail recipe. It's sweetened with honey, and only has four simple ingredients.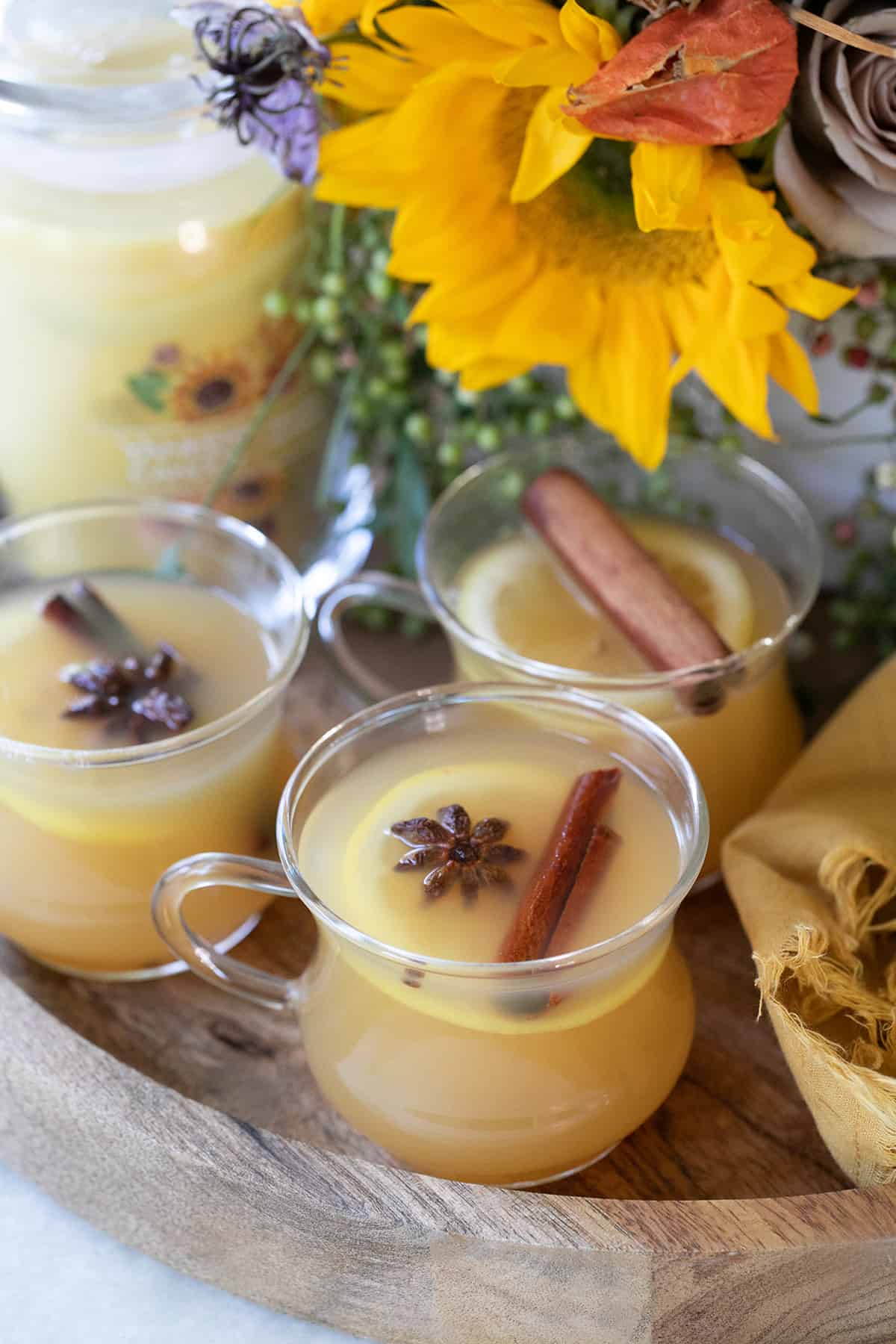 This is a great recipe for a chilly night. If you're looking for a warm cocktail, make this slow cooker mulled cider and spike it with dark rum or bourbon. A simple, warm apple cider cocktail. There is nothing better than hot apple cider on a cold night.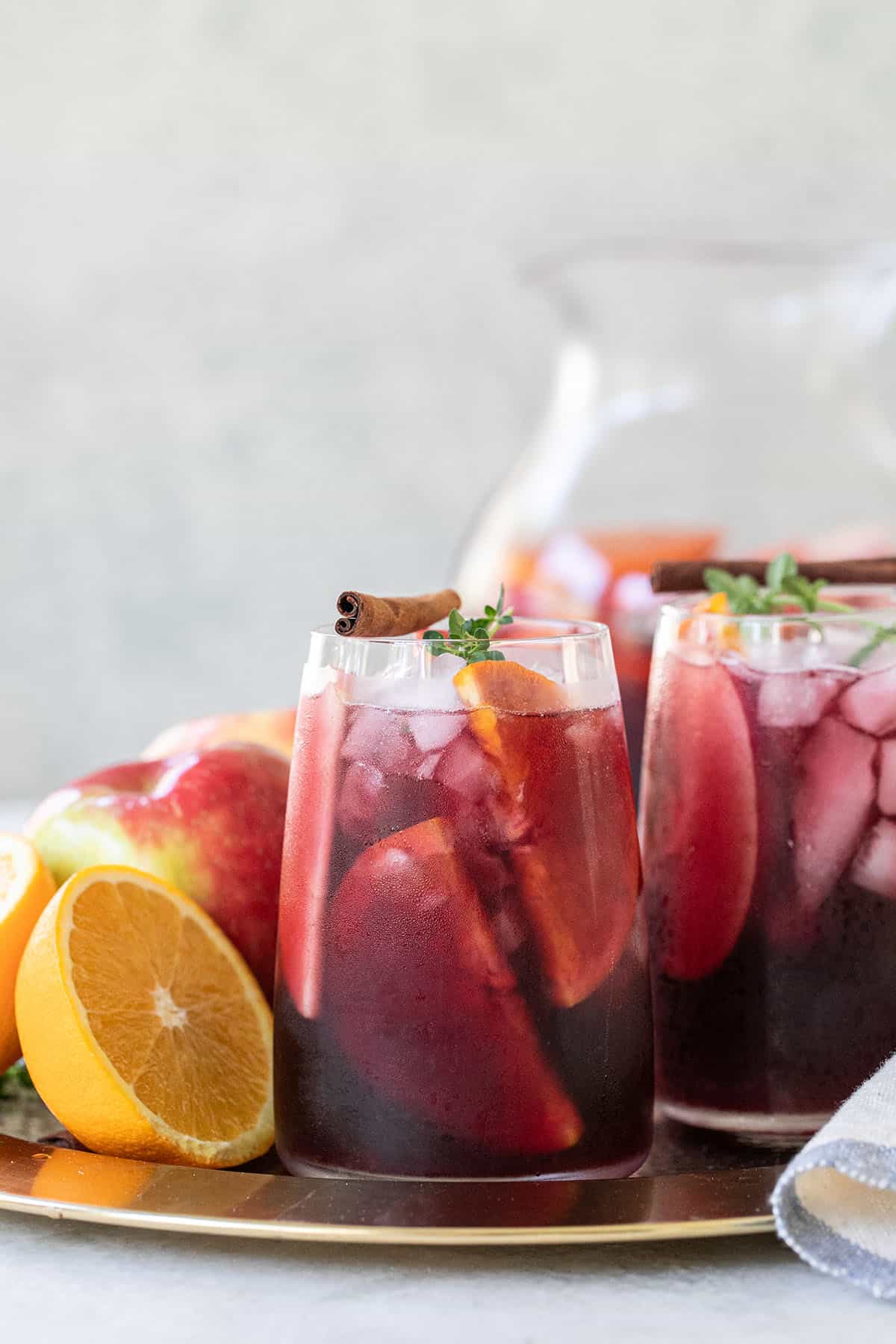 Get ready for the best fall sangria with the apple cider recipe! This sangria is made with apple cider, apple vodka, spices as well as orange and apple slices. It's perfect for fall gatherings, not too sweet, and easy to make.
A refreshing apple cider punch with ginger ale and sparkling white wine. It's a sweetened drink that's great for parties. You can also use ginger beer for this recipe.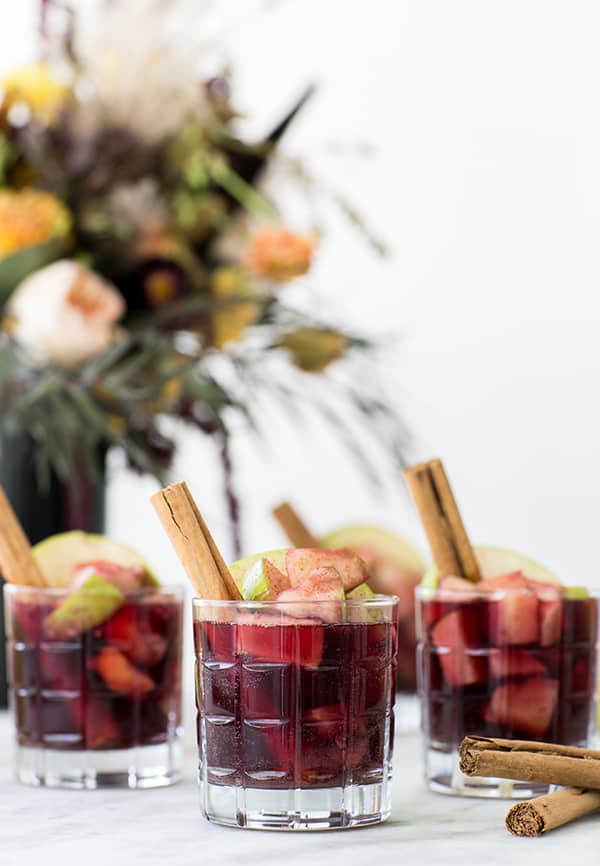 If you love apple pie, this drink tastes like it! It's so delicious and a fun cocktail to serve at Thanksgiving.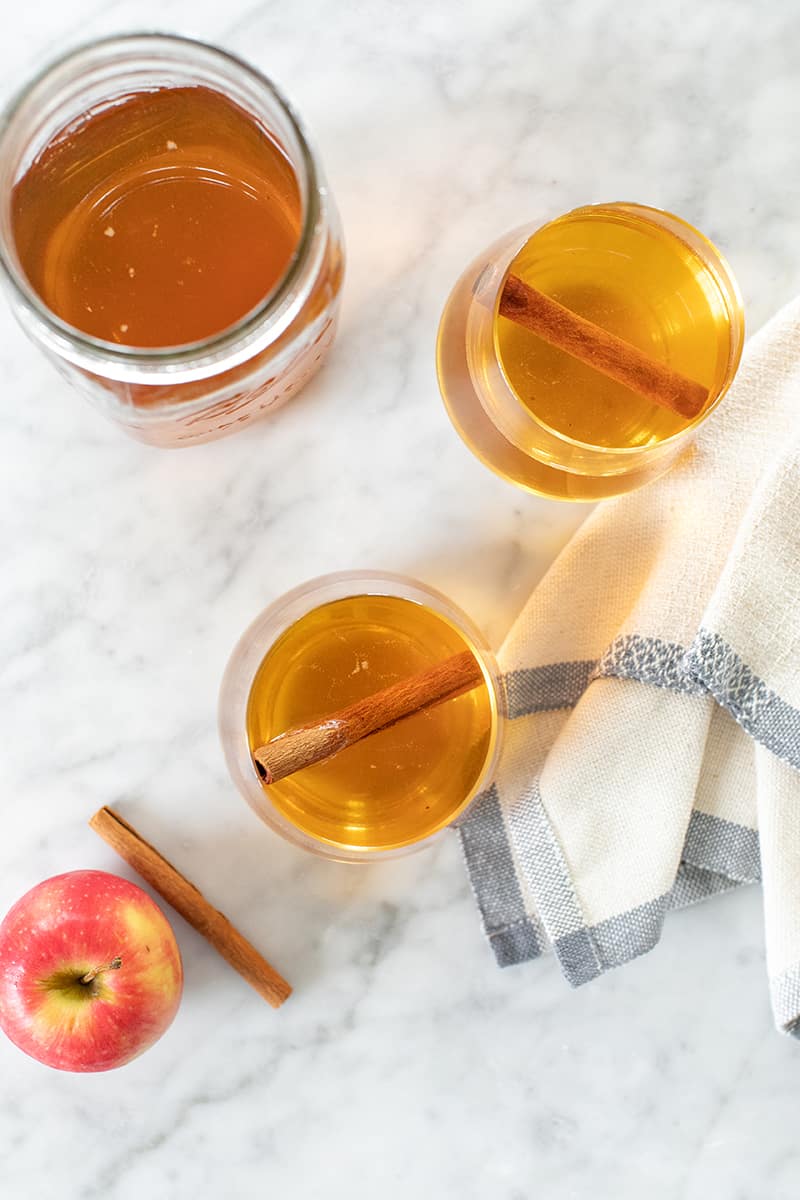 A delicious recipe for homemade apple pie moonshine! It's sweet and filled with apples and spices. The perfect fall cocktail to sip on a crisp evening.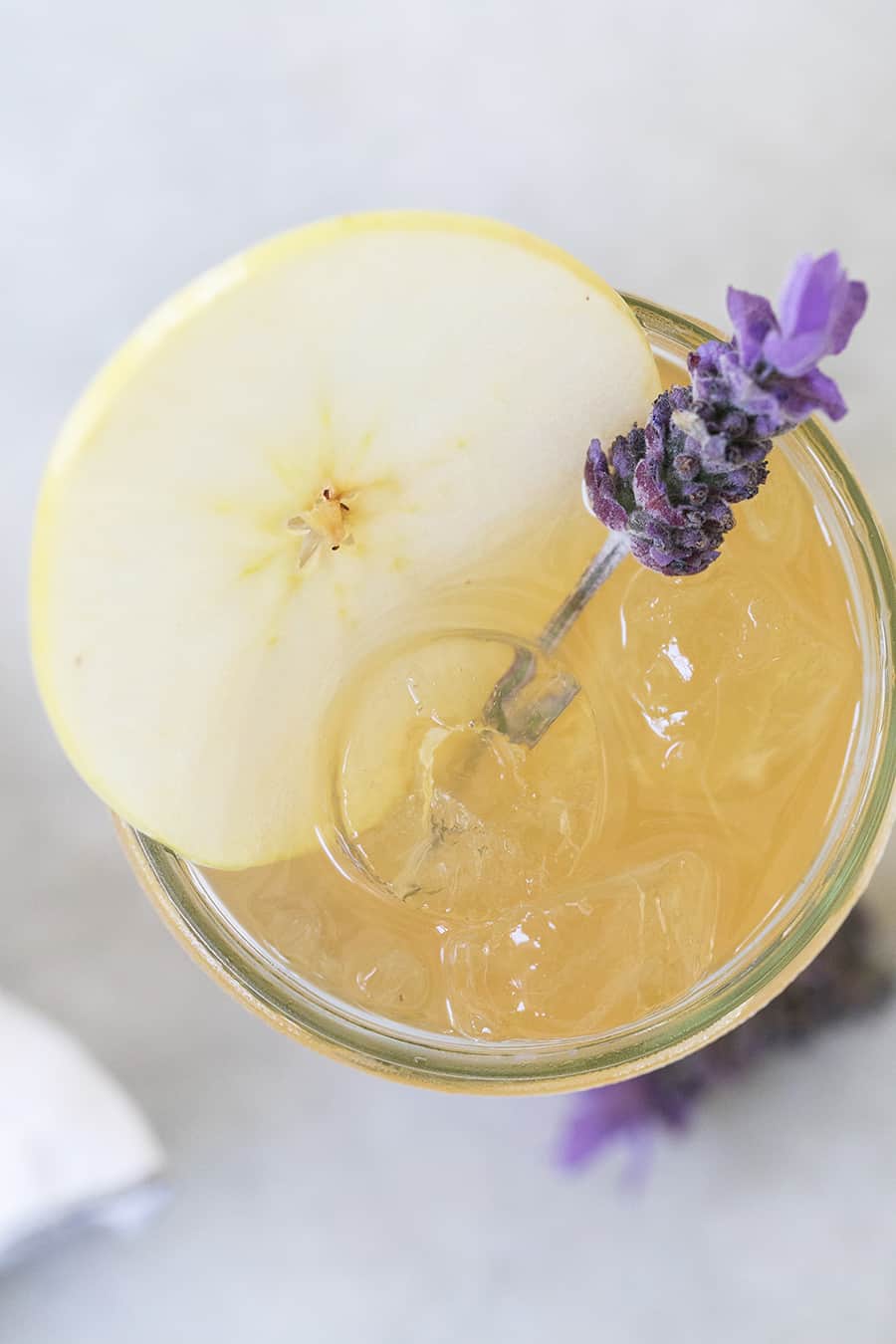 This delicious and refreshing apple vodka is such an easy cocktail to make. Your guests will love this tasty, 3 ingredients, cocktail!
This apple cider cocktail is delicious and so much fun to make! With its crisp autumnal flavors and wonderful aroma, it's the perfect fall cocktail.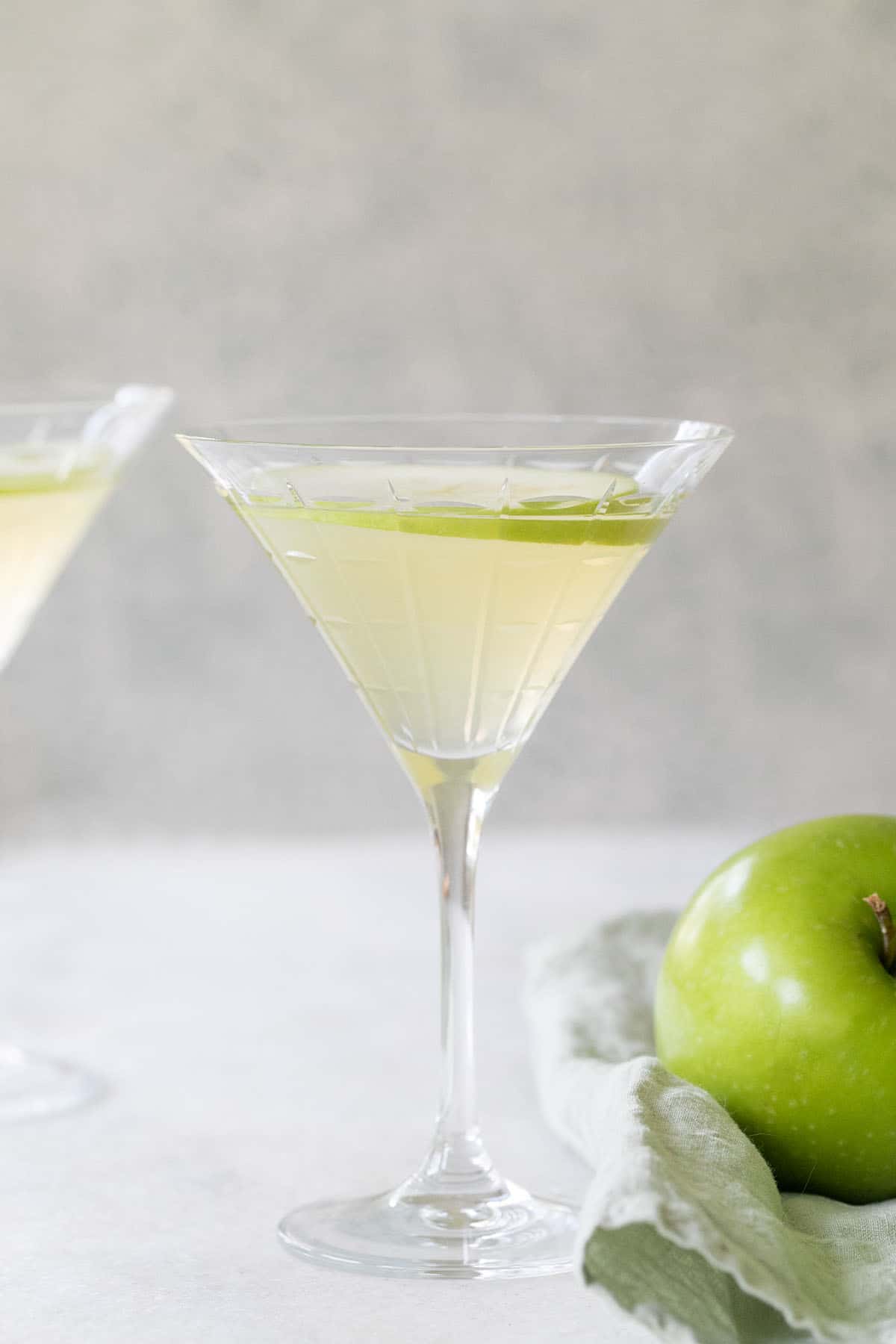 If you're into martinis, this is our favorite apple martini recipe. Made with cider, lemon juice, and lemon juice.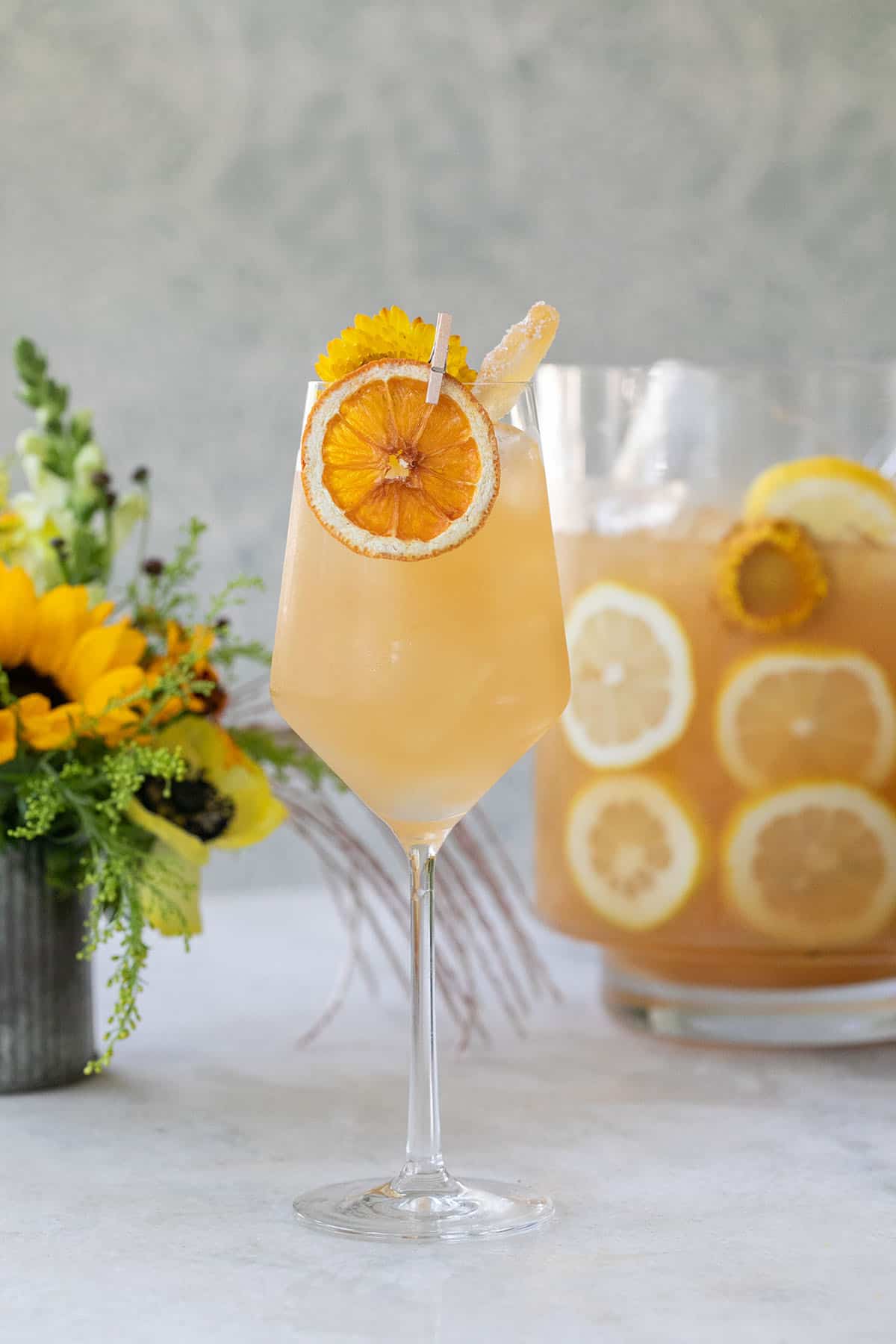 This punch is great for parties! It has flavors of ginger and apple. It's made with whiskey and is one of the best punch recipes for the harvest season.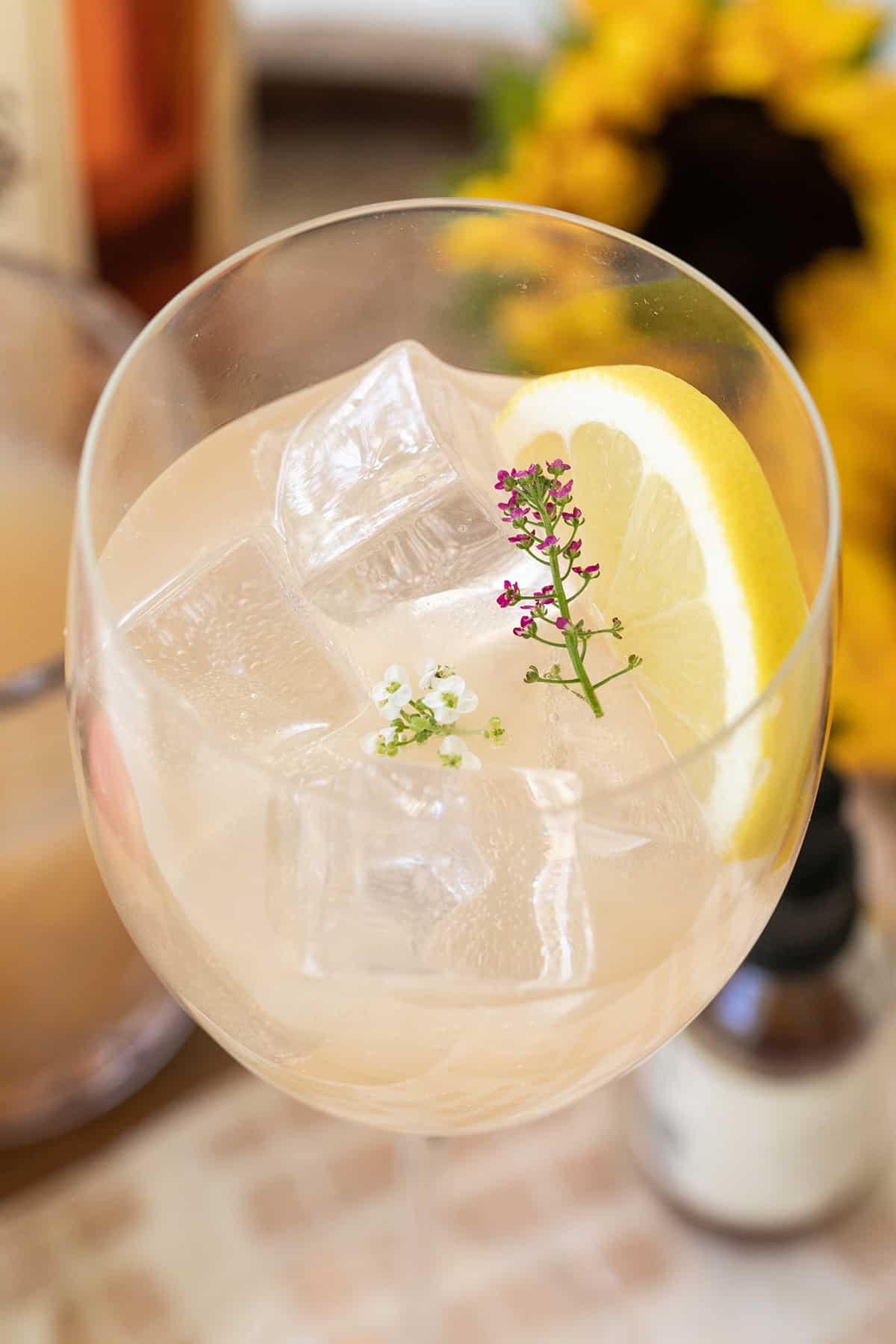 Perfect for a warm, fall day. This spritz is refreshing, light, and make with zero added sugar. It's delicious!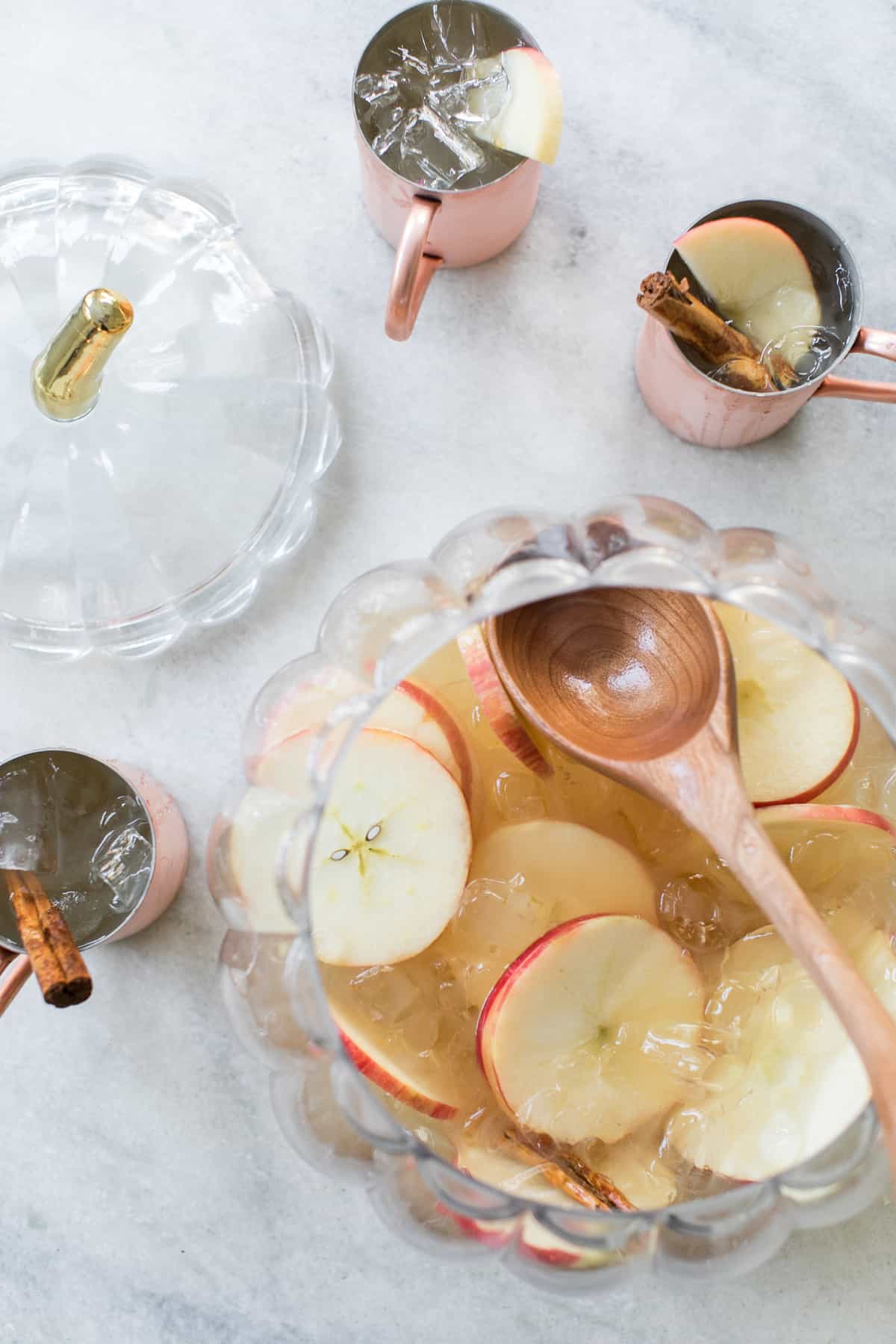 If you've ever had kombucha, you know how delicious it is. It also has its fair share of health benefits too. We mixed it with apple cider for a delicious and festive fall punch.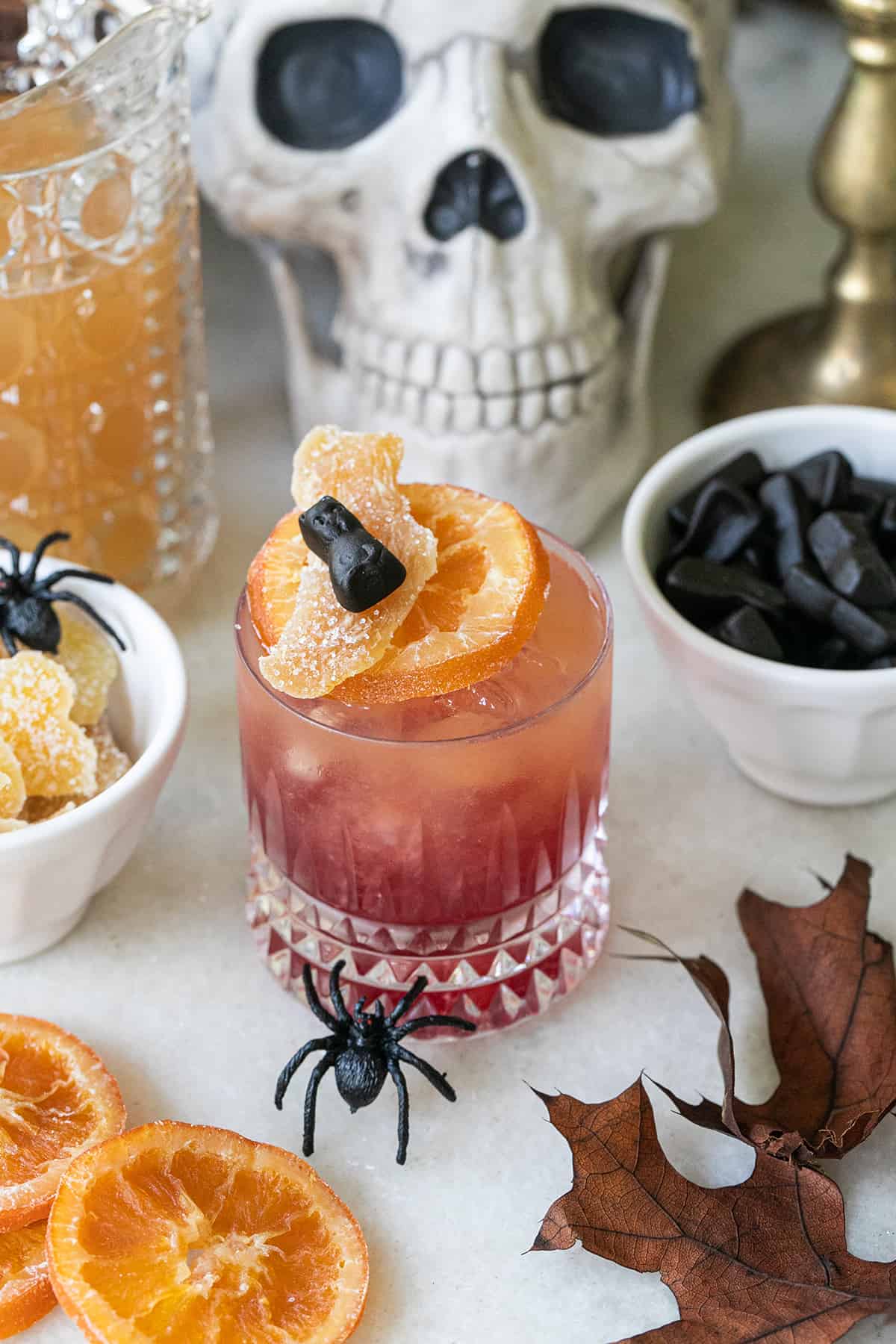 If you're looking for a Halloween cocktail, this one is made with cider and pomegranate juice to give it a deep shade of red. It also has some fresh ginger in it too. It's a delicious cocktail with a spooky twist!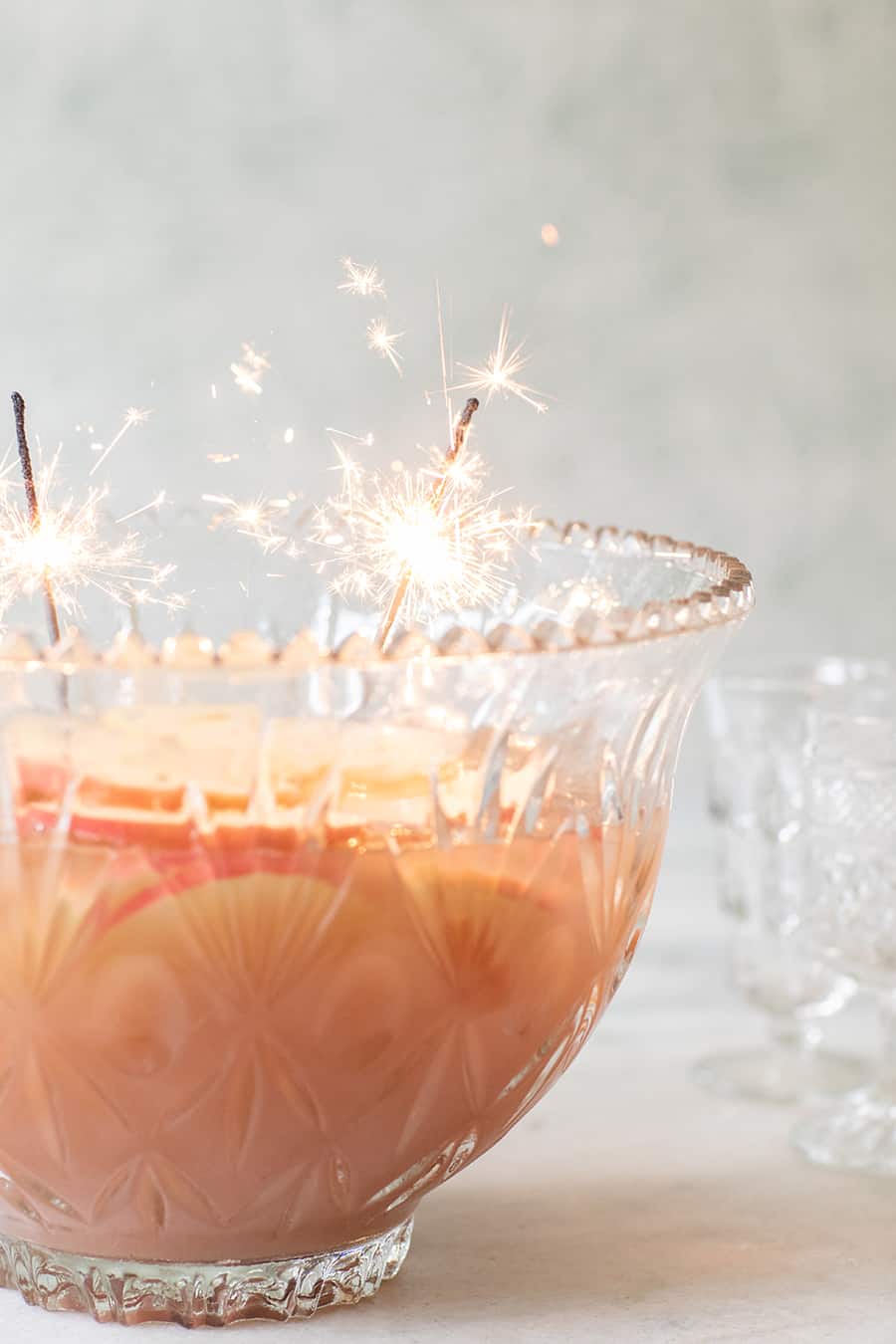 This is a great recipe for New Year's Eve! It's made with apple cider and our favorite fall spices like cinnamon and nutmeg.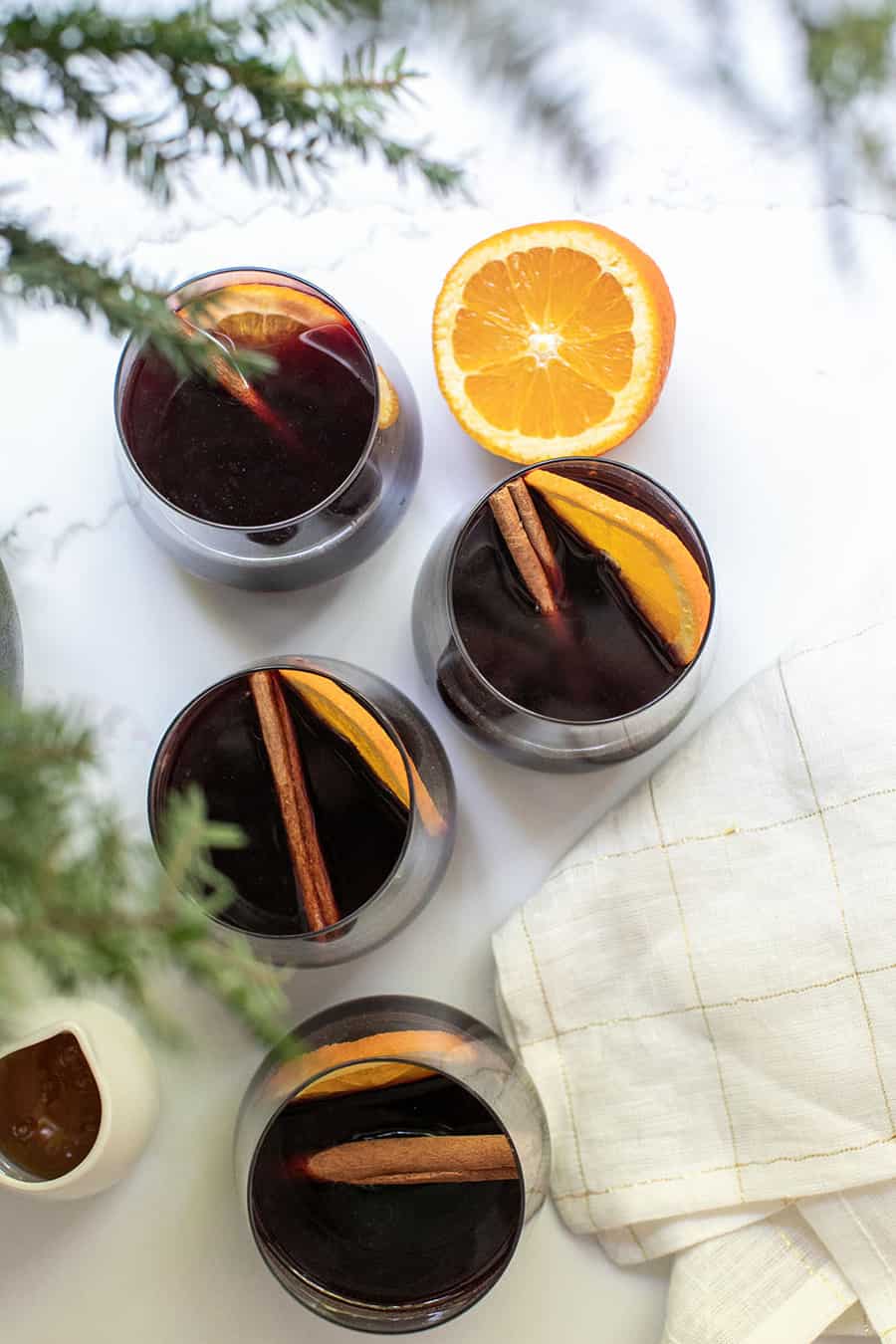 A traditional recipe for easy mulled wine, also known as glühwein. It's a perfect, warm spiced wine for cozy winter days and holiday parties.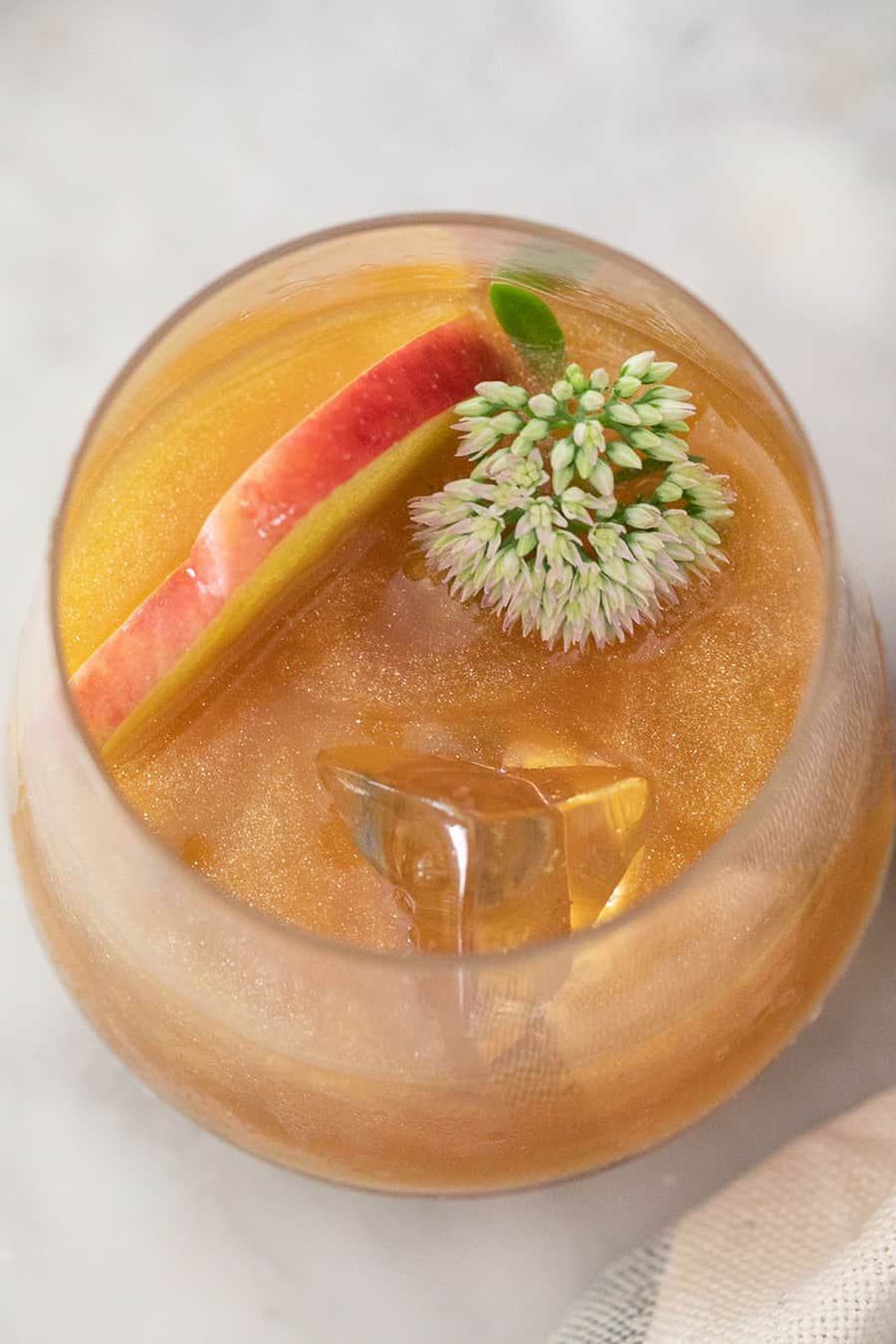 This cocktail shines, ! Another great one for Halloween. This recipe uses edible glitter to give the apple a magical touch.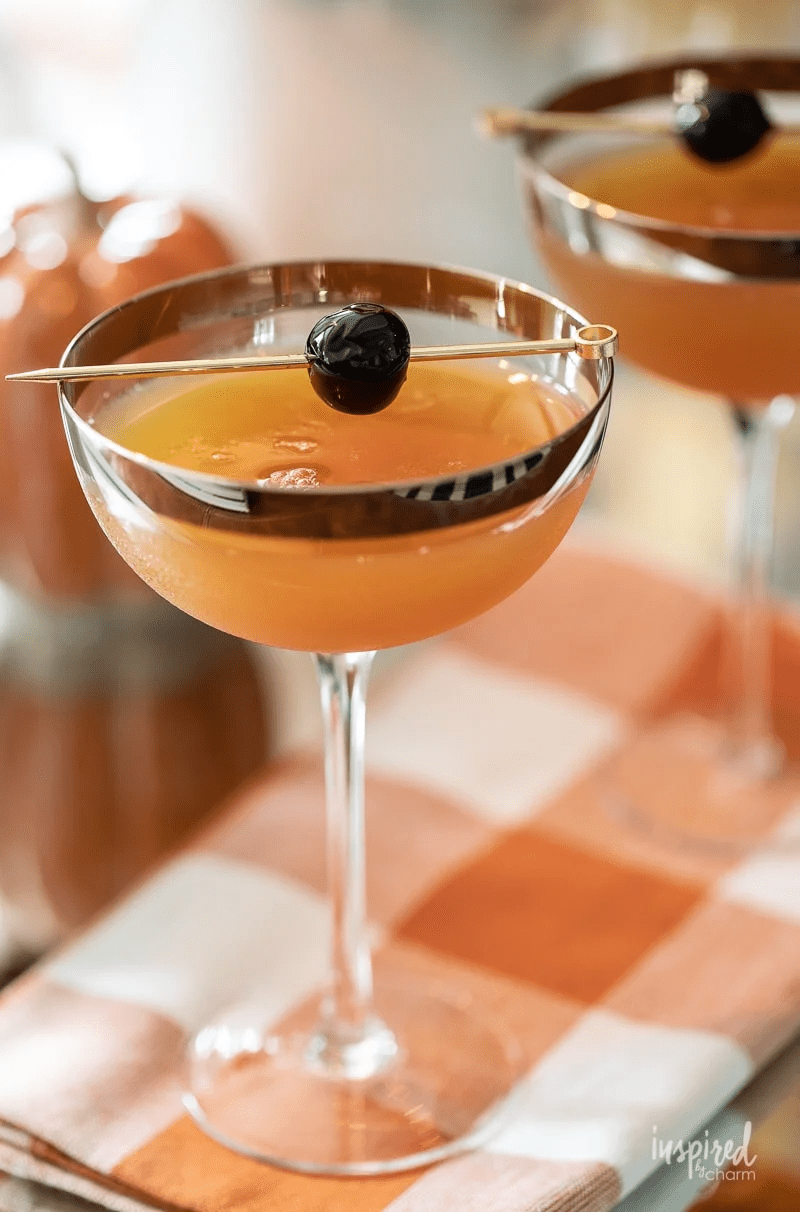 For all of you bourbon lovers! This drink is calling your name. A fun twist on the classic Manhattan, this one uses cider, sweet vermouth, and bourbon. We picture sipping this by a large, cozy fire and playing board games with friends.
This drink is made with cider and mezcal for a smokey flavor. It's full of fall spices, silver tequila, and a little orange liquor.
We all know mimosas as the classic brunch cocktail. Give this drink a fall twist and make apple cider mimosas! Using apple cider, orange juice, and Champagne. You can also make a virgin apple cider mimosa by using ginger ale instead of white wine.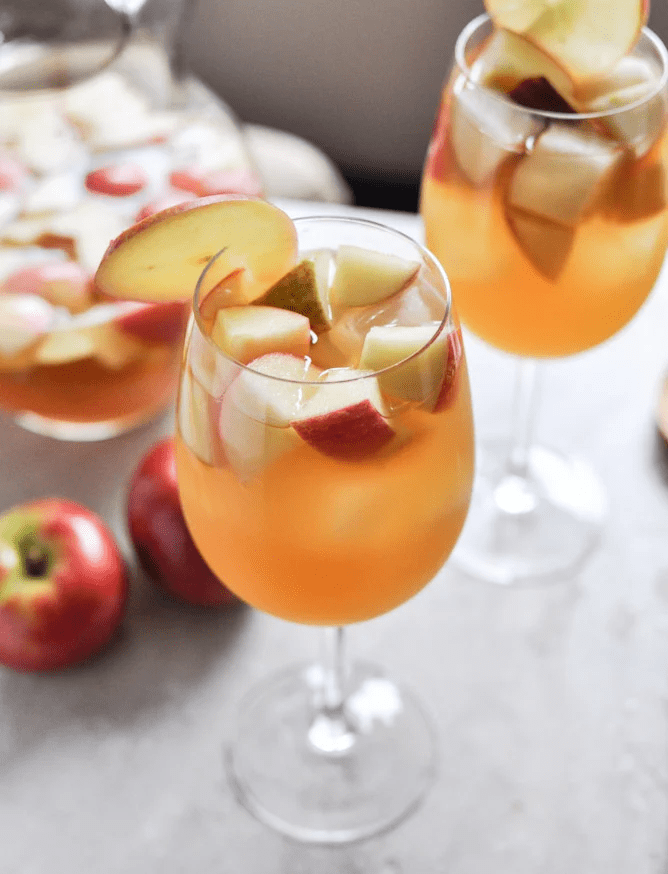 Another easy sangria recipe uses apple cider. This one also has fresh pears and pinot grigio. It's a light and refreshing cocktail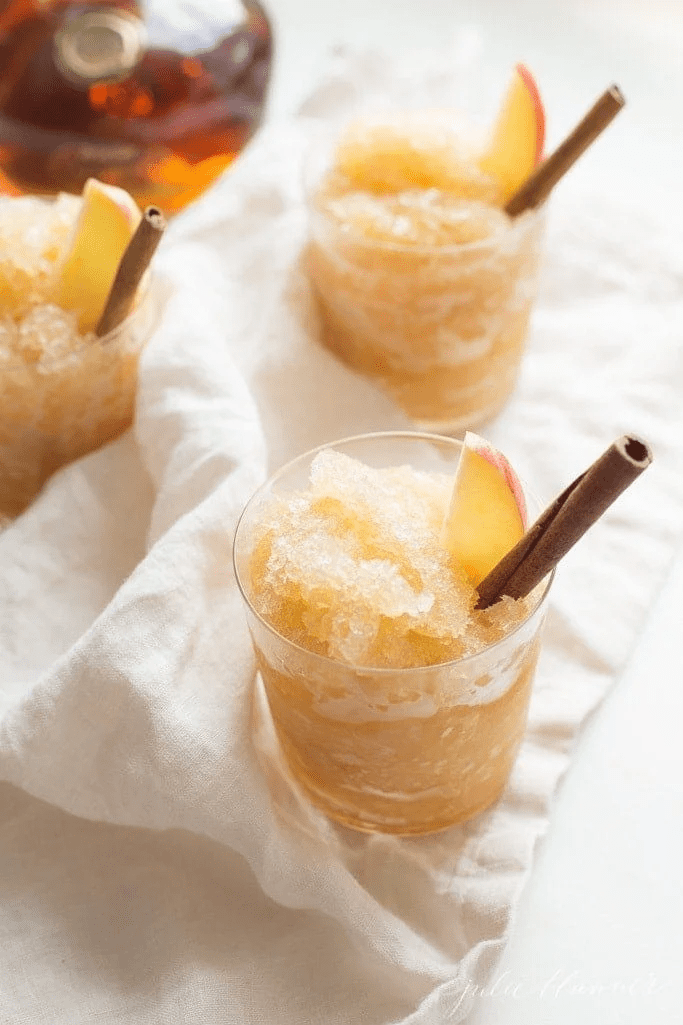 Apples pair perfectly with the vanilla notes in bourbon. This recipe uses both of these ingredients to create a fall slushy that's perfect for a warm, fall day.
This frosty recipe uses caramel vodka and cider and is blended together with ice to create a cold cocktail.
A spiked bourbon cocktail using apple cider, fall spices like cinnamon sticks and star anise, and orange juice. This recipe is super flavorful and perfect if you're wanting a hot cocktail to serve on a cold evening.
A refreshing cocktail using fresh lemon juice, bourbon, apple cider, and ginger beer. If you need a quick fall cocktail this will be perfect. Substitute the ginger beer for ginger ale or a healthy lemon-lime soda.
A hot toddy is a type of alcoholic drink that is typically made with whiskey, honey, and lemon. Apple cider can be used be added for a fall twist. This recipe also uses black tea for a unique twist.
It is a popular drink to have in the cold weather because it is warming and can help soothe a sore throat.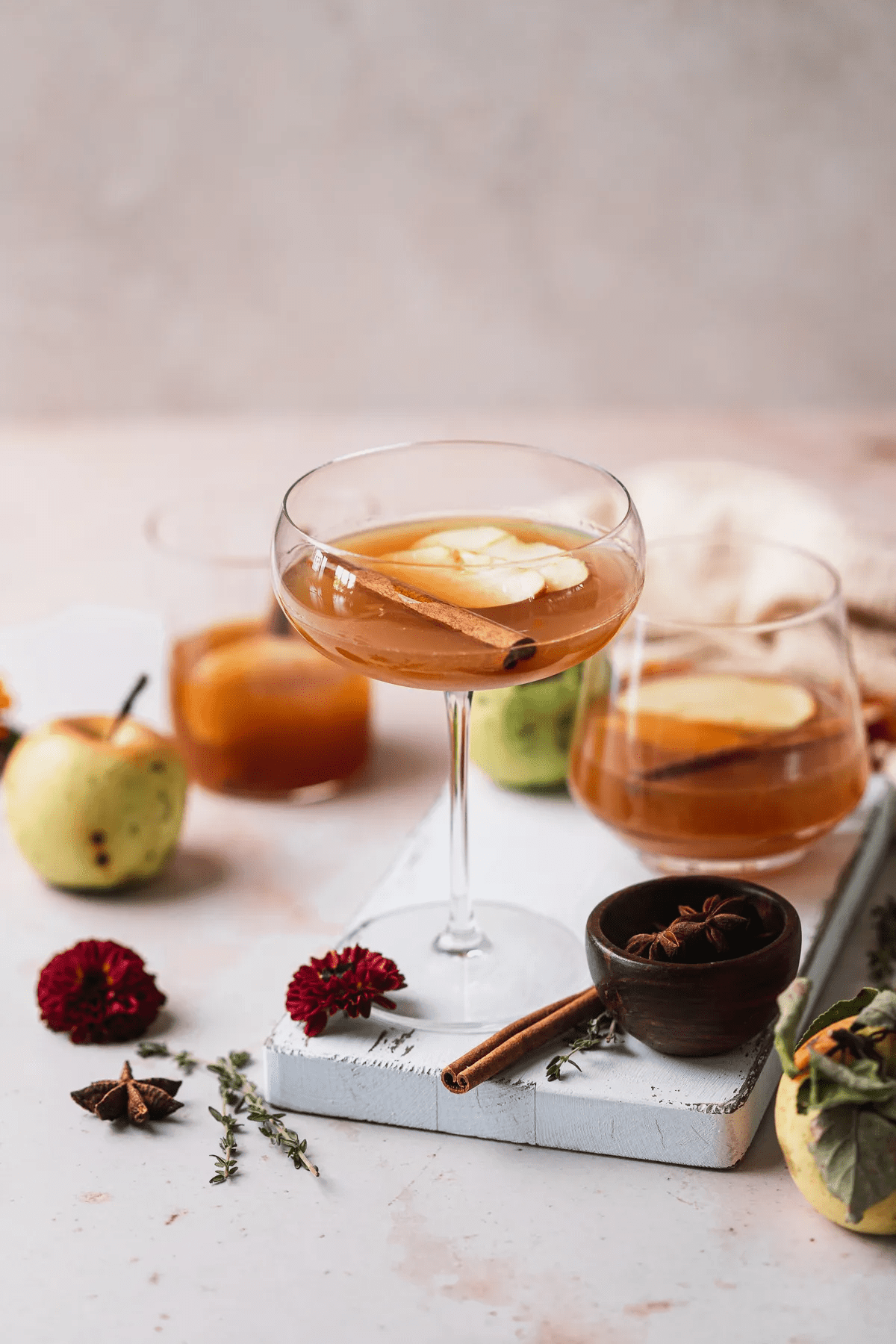 An apple cider old-fashioned is a type of cocktail that is made with apple cider, whiskey, and bitters. It is a popular drink to have in the fall because it is warming and has a rich flavor.
A pineapple apple cider cocktail is a refreshing and easy drink to make. Pineapple is a fruit that pairs well with an apple. It's also a winter fruit as much as a summer fruit, so it goes great in a fall cocktail. You can make this recipe into a mocktail or a cocktail!
A fun twist on the classic Negroni spritz, this apple Cider spritz uses Aperol and Prosecco with apple cider. It's a refreshing drink and very flavorful!
Whiskey, honey syrup, and apple cider are shaken together to make this delicious drink.
Tips for Making Apple Cider Cocktails
Use a high-quality real apple cider. We like to use organic, unfiltered cider for the best flavor.
If you're using apple juice instead of cider, look for 100% pure juice with no added sugar.
For an extra special touch, garnish your cocktails with cinnamon sticks, apple slices, or cranberries.
If you're serving a crowd, consider making a pitcher of cocktails instead of individual drinks. This will save you time and hassle!
If a drink is too strong, add a splash of club soda to dilute it.
Fall Cocktail Garnishes
When garnishing your apple cider cocktails, get creative and have fun! Some of our favorite fall garnishes include:
Cinnamon sticks
Apple slices
Cranberries
Pomegranate seeds
When to Serve Apple Cider Cocktails
Apple cider cocktails are perfect for fall and the holidays! They make a great addition to any Halloween or Thanksgiving party. And they're also perfect for sipping by the fire on a chilly autumn evening.
Here are some of our favorite celebrations to serve a spiked apple cider cocktail:
Fall Gathering or Harvest party
Trick or Treating
What to Serve with Apple Cider Cocktails
These drinks are perfect for serving alongside fall favorites like pumpkin pie, roasted turkey, and mashed potatoes. They also pair well with appetizers like cheese plates and charcuterie boards. We also love to serve them with apple chips or our homemade apple cider donuts!
Frequently Asked Questions
What alcohol mixes well with apple cider?
There are a variety of alcohols that go well with apple cider. Some of our favorites include bourbon, whiskey, rum, and vodka.
Can I make these apple cider cocktails non-alcoholic?
Most of these recipes can be made without alcohol. omit the alcohol or replace it with a zero-proof spirit.
Does Vodka and apple cider taste good?
Vodka and apple cider are a popular combination. The crispness of the apple cider pairs well with the smooth taste of vodka. It's an easy mixed drink to make at home. Also check out more vodka mixers.
Can I use apple juice instead of apple cider?
One of the most common questions we get asked is whether apple cider or apple juice can be used in these recipes. The answer is yes! Both apple cider and apple juice will work great in these cocktails.
Yet, we prefer to use cider because it has a tart flavor that pairs well with the sweetness of the other ingredients. Plus, cider is made with a blend of different apples, which gives it a more complex flavor than apple juice.
If you can't find apple cider, apple juice is a great substitute. keep in mind that your cocktails will be sweeter if you use juice instead of cider.
Now that you know all about apple cider cocktails, it's time to start mixing up some drinks!
If you're looking for more, check out our best fall cocktails!
You can also FOLLOW US on FACEBOOK, INSTAGRAM, and PINTEREST to see more delicious recipes, cocktails, desserts, and parties!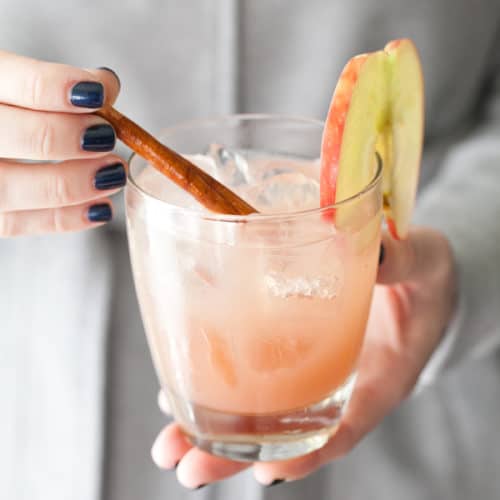 Apple Cider and Bourbon
Apple cider cocktails that are perfect for parties! This recipe is an easy apple cider cocktail with bourbon and fresh lemon juice.
Print
Pin
Rate
Ingredients
4

ounces

apple cider

1

ounce

bourbon

1

ounce

lemon juice
Instructions
Fill a cocktail shaker with ice.

Add all of the ingredients into he shaker and shake for 20 seconds.

Strain the drink into a glass filled with ice.

Garnish with a cinnamon stick and an apple slice.
Nutrition
Calories:
124
kcal
|
Carbohydrates:
15
g
|
Protein:
0.2
g
|
Fat:
0.2
g
|
Saturated Fat:
0.03
g
|
Polyunsaturated Fat:
0.1
g
|
Monounsaturated Fat:
0.01
g
|
Sodium:
5
mg
|
Potassium:
144
mg
|
Fiber:
0.3
g
|
Sugar:
12
g
|
Vitamin A:
3
IU
|
Vitamin C:
12
mg
|
Calcium:
11
mg
|
Iron:
0.2
mg